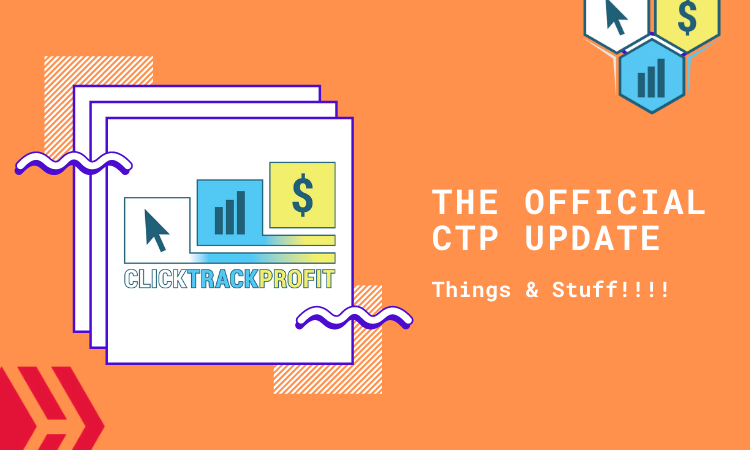 What a time to be alive :)
We've been very busy over the past few weeks, with the development of HivePay.io but thought it would be good to go over some of the other juicy developments we've got brewing here at CTP!
HivePay.io Launches!
Not a secret, we've been busy with the launch and development of HivePay!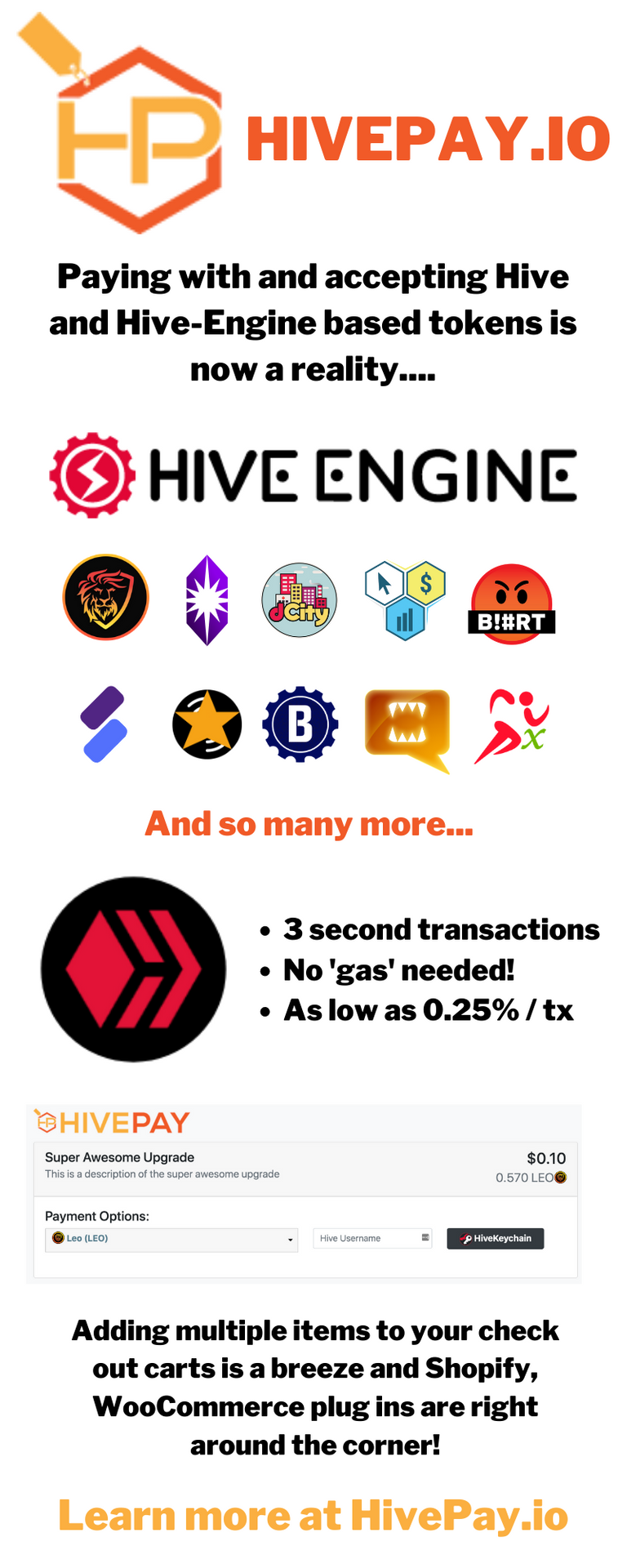 If you have not yet checked out the 'official' announcements, be sure to click this link here for the blog post!
We've got so much on deck and it's a great time to get involved in the community that is being built.
If you have not yet done so, be sure to join our HivePay Discord as well as the CTP Discord too!
CTP Staking Bonus For HivePay
We also announced a special bonus for all CTP Token holders!
If you stake 50,000 CTP Tokens, you can reduce your HivePay fees from 0.50% to 0.25%!
That being said...We've decided to sweeten the pot to get more entrepreneurs using HivePay and integrate it into their businesses and shopping carts!
So now if you stake 25,000 CTP Tokens, you can get the 0.25% bonus!!!
The Inner Circle Is Thriving
A big part of success in entrepreneurship is being around the right group of people!
That's why 2 weeks ago, we launched the CTP Inner Circle!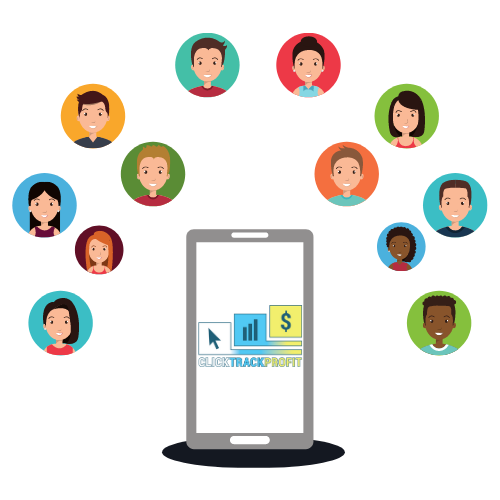 This unique mastermind group is a collection of dozens of entrepreneurs, from all backgrounds and experience levels...Joining together for one goal and one goal only....Seeing the CTP community thrive :)
We meet everyday in our exclusive Telegram group, and exchange ideas, concepts, tips and tricks on what is working for each of us.
On top of that, we meet on Wednesday nights to hold each other accountable for our individual progress. This is a mastermind group like no other and how we think they should be operated.
People first, always before profit!
If you are interested in joining, log into ClickTrackProfit.com and check out the log in offer you see for the Inner Circle!
We'd love to have you onboard!
Get Involved...And Get Rewarded!
We brand CTP as the 'no excuse' marketing training platform and community!
Each member of this community is fired up about their online business and is working hard to build it into something great.
And we ALL support each other!
To give new members of the blockchain a kick start and help them on their journey, we are working hard to help onboard and support YOU and get you active here on the chain...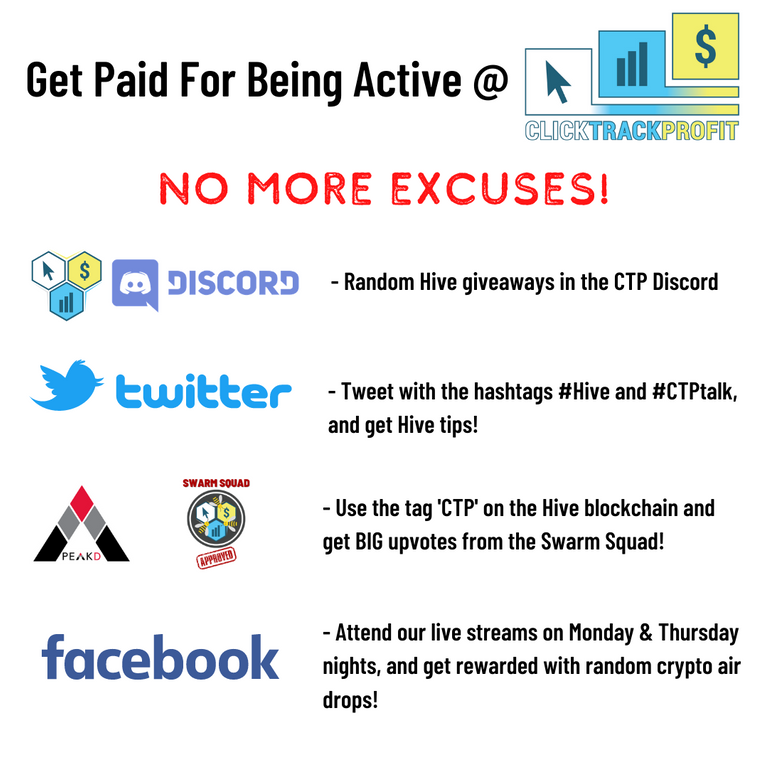 Simply engage with the CTP Tribe on traditional social media or even here on Hive / CTP and we'll support YOU! We've got awesome rewards to give out and thanks to the amazing team @threespeak , we've even got Hive tokens to give you!
But you HAVE to get active, and roll up your sleeves to contribute to this amazing community.
As entrepreneurs, nothing should be more exciting than the opportunities here on Hive, and the CTP Swarm is here to support you, every step of the way!
Let us know, if you have any questions at all!
We'd love to welcome you onboard!
---
Note: 10% of the rewards from this post will go to @ctpsb , the community driven support program of the CTP Tribe!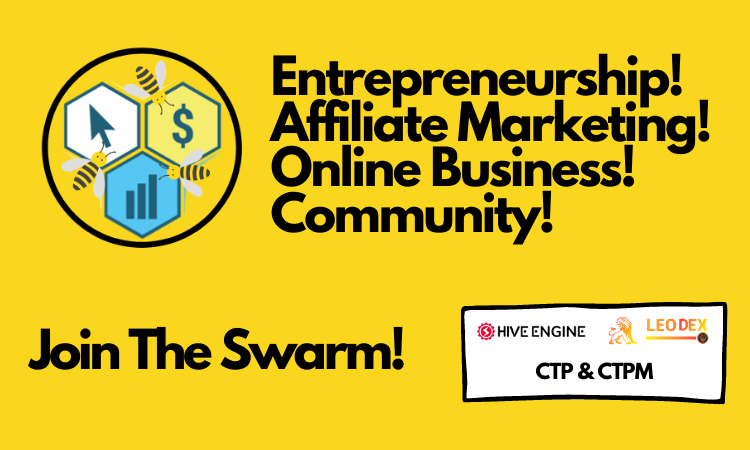 Let's grow together!!!
Come say hi and meet with the most dedicated and fired up entrepreneurs on the blockchain ...
The CTP Swarm
We're big on community!
And we'd love to have you join the CTP Swarm!