This week I talked about 'sacrifices' and taking funds we allocate for entertainment and flipping it into investing in ourselves...
I don't just throw these random blog posts out to hear myself talk, I do practice what I preach...
I've been a Sirius / XM subscriber for well over a decade. Paying my membership fees for satellite radio and enjoying every minute of it. This past month though, I decided to take those funds and invest them into my business....So in the place of my radio, I've been listening to countless amounts of podcasts...
And one of the podcasts I swear by is from best selling author and uber-successful entrepreneur, Darren Hardy!
Today his podcast was talking about why we should be grateful that finding success is hard. I loved every minute of his talk and it made me think of our own journey in entrepreneurship here at ClickTrackProfit.
You see....When you first get started online, things REALLY suck!
You don't get any traction on your efforts...Your blog posts or videos get next to no engagement...No one signs up to your mailing lists...Forget about making sales...
You just keep showing up with little to no results, and it gets discouraging...
Darren compared this to running a marathon.
At the start of the race, everyone is excited. Thousands of people line up and get ready for the race of their life...
But then they hit 'the runner's wall'...That's the first part of the marathon where most people give up.
A select few keep going and push through the wall only to come to the next 'wall' in their path...
Even more give up and now even fewer people are still in the race....
Have you ever seen how many runner's get to the finish line first?
A handful at best!
That's exactly what it's like when you are building an online business.
You see, when you get started you are FIRED UP! You have dreams of building an empire and will stop at nothing to reach your goals....
Until you hit that first wall!
Guess what...There will be walls! Oh yes, there will be walls.
So while the rest of your competition will stumble and fall, you keep pushing through. Be thankful there are walls because not only does the competition get slimmer and slimmer, what you learn while tackling those walls and going through them or over them, lasts a lifetime!
Be thankful for the challenges!
I get asked all the time how to build a business online and even how to build your stake here on the blockchain...
It's not by:
Being the smartest guy, in fact I'm about as bad as it gets when it comes to understanding the technical side of this stuff.
Having oodles of cash to dump into my business. Nope, I set a budget and stick to it. And cut out the costs I need to when I want to grow!
Being the most educated! I'm a high school drop out who taught myself everything I know about business online...
Each one of these are 'walls' or excuses that could have slowed me down...But I'm stubborn and will keep crashing through the walls...I might stumble and fall numerous times, but I will get up and keep pushing forward!
I'm thankful for the challenges, and grateful for each wall in my path!
---
Note: This posts beneficiary is @chmoen Another entrepreneur testing their hands at the fun filled world of crypto currency and the blockchain! Every post I make I send 25% of the author rewards to a random member of the CTP Tribe!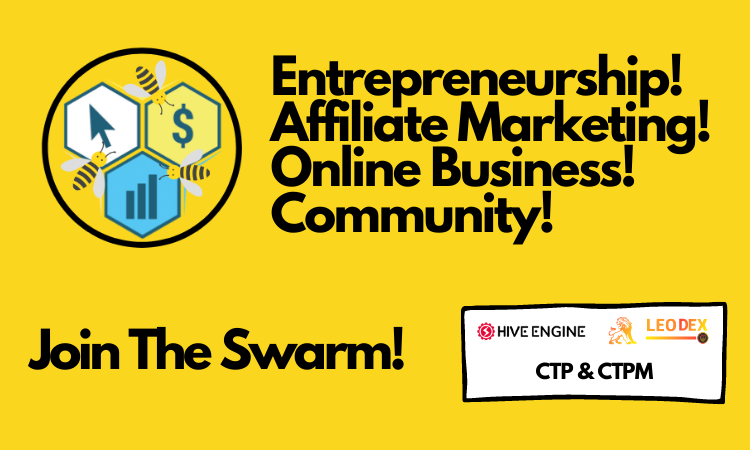 Let's grow together!!!
Come say hi and meet with the most dedicated and fired up entrepreneurs on the blockchain ...
The CTP Swarm
We're big on community!
And we'd love to have you join the CTP Swarm!