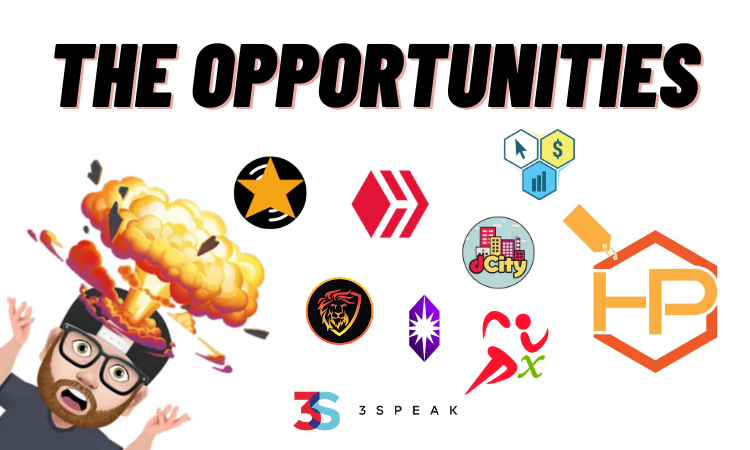 This crypto stuff is exciting huh?
Bitcoin mooning right now, passing 17k.
All the development in the DeFi space.
@leofinance absolutely CRUSHING IT daily!
What a time to be alive....!
This all leads to the opportunities presented in this space...And as an entrepreneur, I'm like..On cloud 9...Daily!
A really good friend of mine @kevinli and I were just talking about the potential and power of all the layer 2 applications and projects being built here on Hive.
You see, Kevin is one of the top dogs on @dcitygame And he's thoroughly enjoying his little adventure in it!
He decided, to focus his energy into projects like Dcity and he's reaping the benefits from it.
This is where Hive is headed...I truly believe it.
It all comes from amazing communities, actual use cases and the amazing project that is Hive-Engine!
This is why we built HivePay.io!
We wanted the world to be able to tap into what we have here on Hive and that to me is a HUGE win for everyone involved on the blockchain.
You've heard me blab over the past 2 weeks about how the Hive and the Hive Engine eco-system are perfect for e-commerce and for payments, nothing comes close...But then you start thinking...
Layer 2, the games, the potential!
LEO, Dcity, Splinterlands, 3speak and heck even our little engine that could - CTP
All of these projects have potential because they all have the criteria needed....Awesome communities and ACTUAL use case!
Again...This is why we believe HivePay is needed!
And that's what we'll be focusing on over the next few months to continue to bring awareness to it and all the projects using it...From @hivelist to HiveWhat.com and so many more coming, this is an exciting time to be involved in this space and stock up on these tokens :)
Just a little bit of HivePay house keeping as well before I forget...
We'll start posting the HivePay content and official announcements on @hivepay-io
So be sure to give us a follow there :)
New design was delivered to us tonight, so in the next day or two, expect a shiny new paint job on the site :)
I hate being 'that guy'...But this is THE time to get VERY excited about what is being built here on Hive and Hive-Engine!
With the Bitcoin mooning and everyone thinking...Crypto...I expect a lot more eye balls coming to this blockchain very soon....
---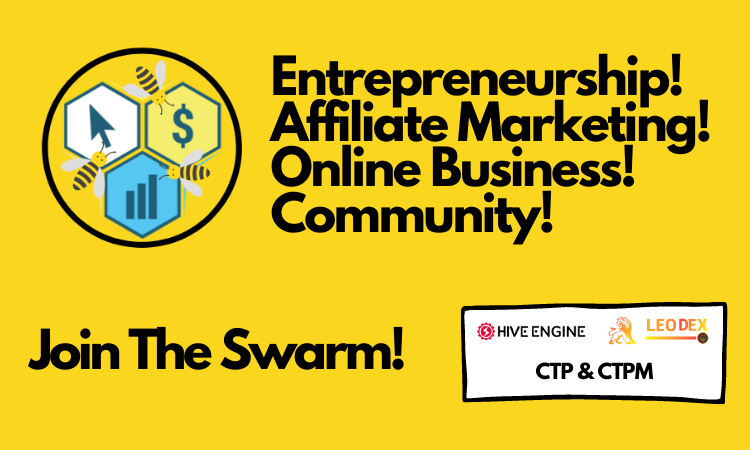 Let's grow together!!!
Come say hi and meet with the most dedicated and fired up entrepreneurs on the blockchain ...
The CTP Swarm
We're big on community!
And we'd love to have you join the CTP Swarm!