It took a few weeks to get from verification to doorstep but considering everything else going on around the world that is not bad at all.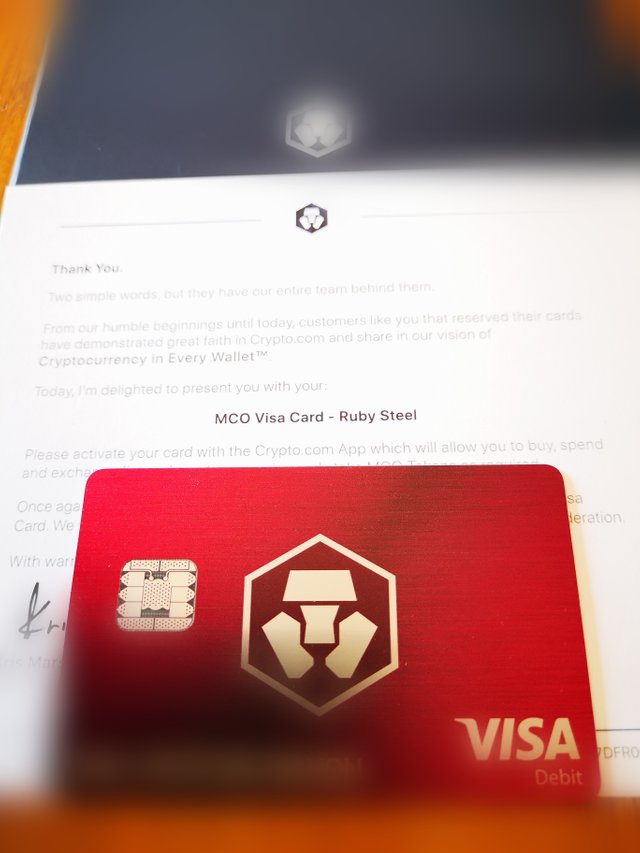 But just look at how sexy it is.
A ruby metal card for spending a little crypto in real life. I have the app set up on my phone which allows me to stake, convert and spend through crypto.com.
Use my referral link: https://platinum.crypto.com/r/h9sm6npumy to sign up for Crypto.com and we both get $50.
Referral code is [ h9sm6npumy ]
250MCO stake required for first few months.
While there is a free card, I staked 250 MCO tokens to get the slightly higher spec card. There are a lot of different levels as you can see below but staking the MCO unlocked a $50 dollar bonus that I wasn't going to turn down. Plus I wanted the card.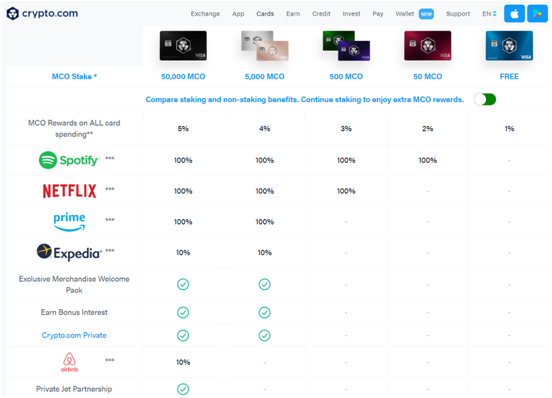 I've also staked 5000CRO another native token which gives me 16% returns on a weekly basis. The plan going forward is to keep re investing this until it gives me returns high enough that I can spend them from the card. At the moment it's only about €3 per week or one guinness.
Still it looks really good in my wallet and people will think that I have bitcoin. It will have to do until we get a HIVE based card at least.
I highly recommend signing up to crypto.com as it can be very hard to get a crypto card and after a lot of searching this was the best option that I could find. Also you know well that the next time we have a bull market that these will be on a huge backlog as people try to jump in to crypto again so now is the best time to get ahead.
Ruby Steel (50 MCO)
MCO Staked
2% back on All Spend in MCO Rewards
100% Rebate Spotify
US$4,000 Interbank Exchange Rates Limit
No Fee ATM withdrawal limit US$400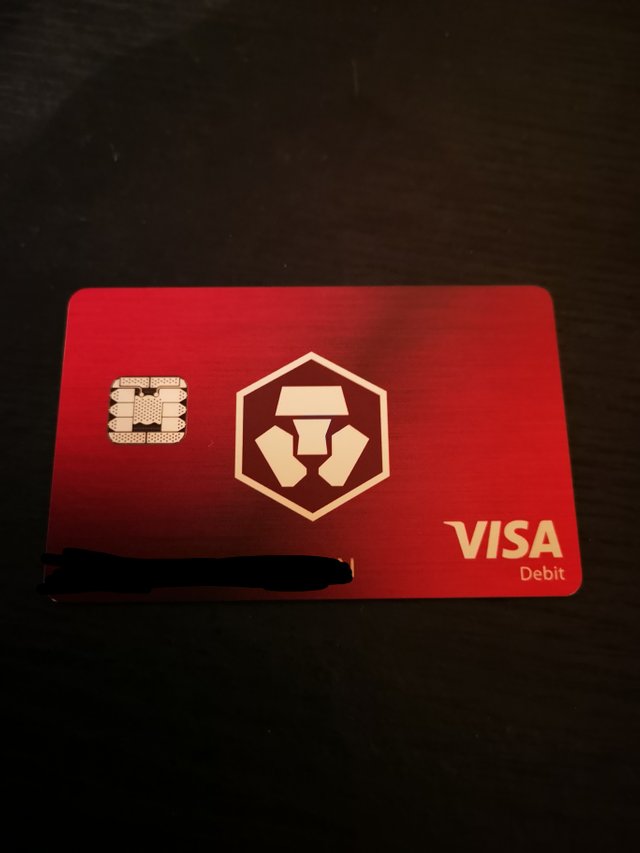 Join now before the next wave