Primera flor de mis lirios de lluvia. Apenas comenzaron las lluvias, pero por las tormentas que ahora se aproximan más a menudo por nuestro mar Caribe.
The first flower of my rain lilies. The rains have barely begun but due to the storms that are now approaching more often through our Caribbean sea.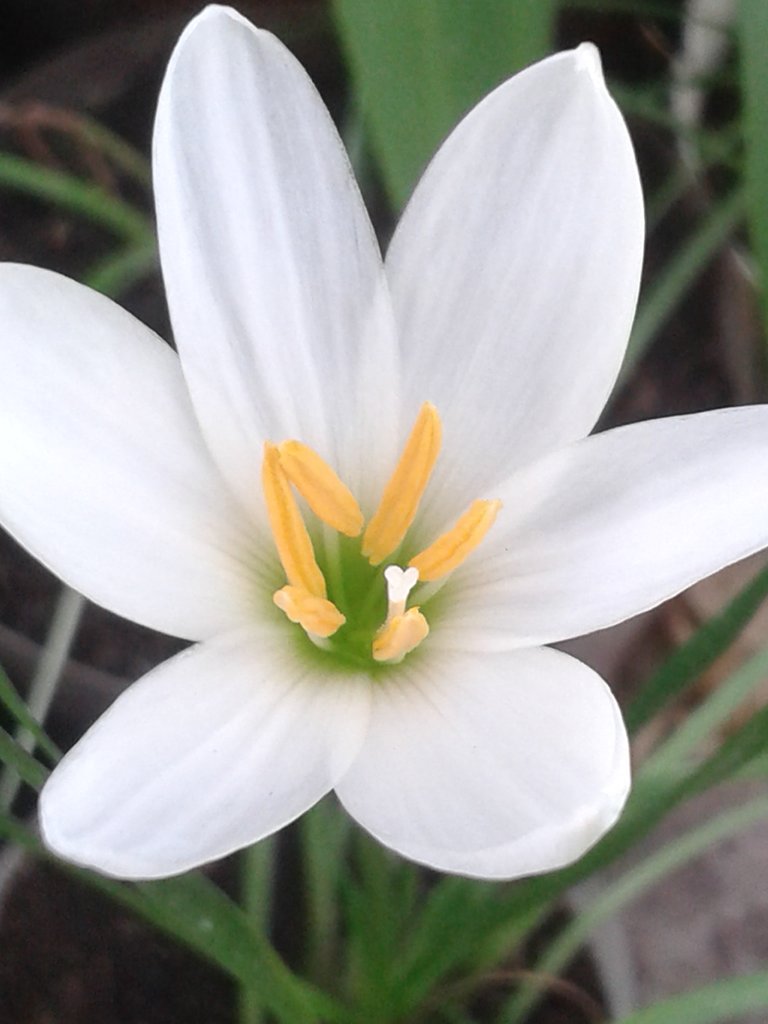 No florece hasta que del cielo se rieguen. Por más que intento colocar en ellas, agua con un producto o con otro, no consigo su floración. Pero apenas reciben las primeras gotas del cielo, entonces aparece la pequeña flor.
Es un hermoso regalo que perdura por varios días. Ahora debo esperar que aparezcan nuevas flores de las otras plantas.
They do not bloom until they are watered from heaven. As much as I try to put water in them with one product or another, I can't get them to bloom. But as soon as they receive the first drops from heaven, then the little flower appears.
It's a beautiful gift that lasts for several days. Now I must wait for new flowers to appear from the other plants.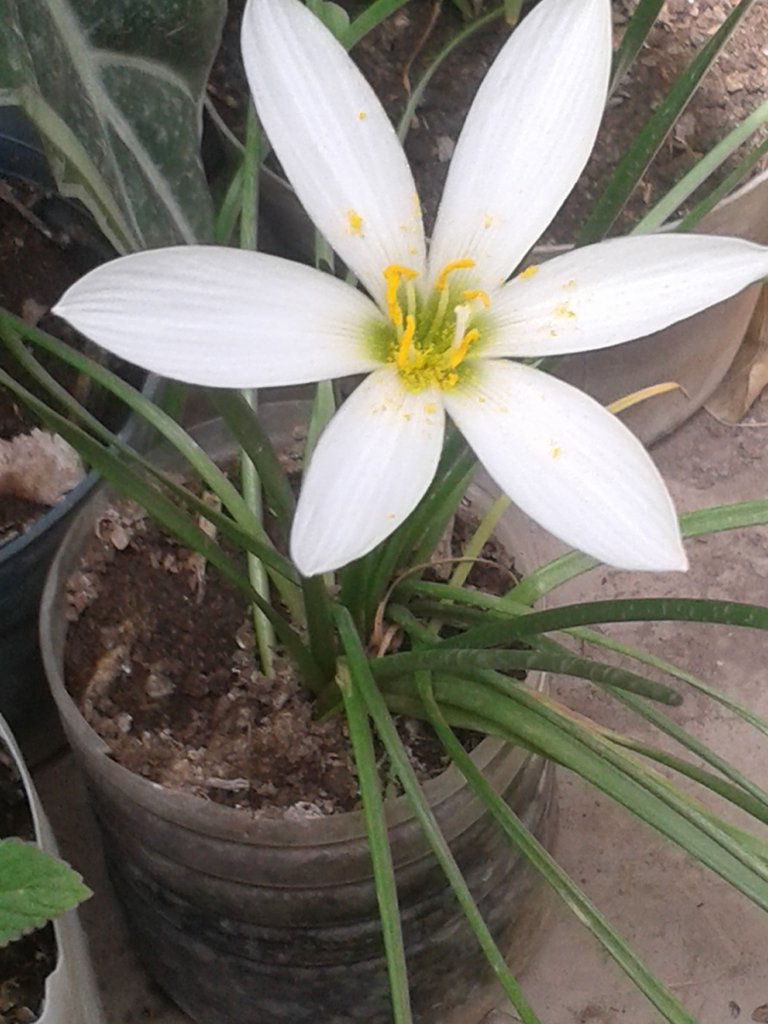 Esta Zephyranthes o Lírio de lluvia, blanca pertenece a la familia de las Amaryllidaceas. En mi jardín tengo esta blanca y la de color fucsia, a la cual estoy esperando por su flor.
Me gusta la fotografía macro por eso siempre coloco imágenes así.
This white Zephyranthes or Lily of Rain belongs to the Amaryllidaceas family. In my garden I have this white and fuchsia colored ones and I am waiting for its flower.
I like macro photography so I always put pictures like that.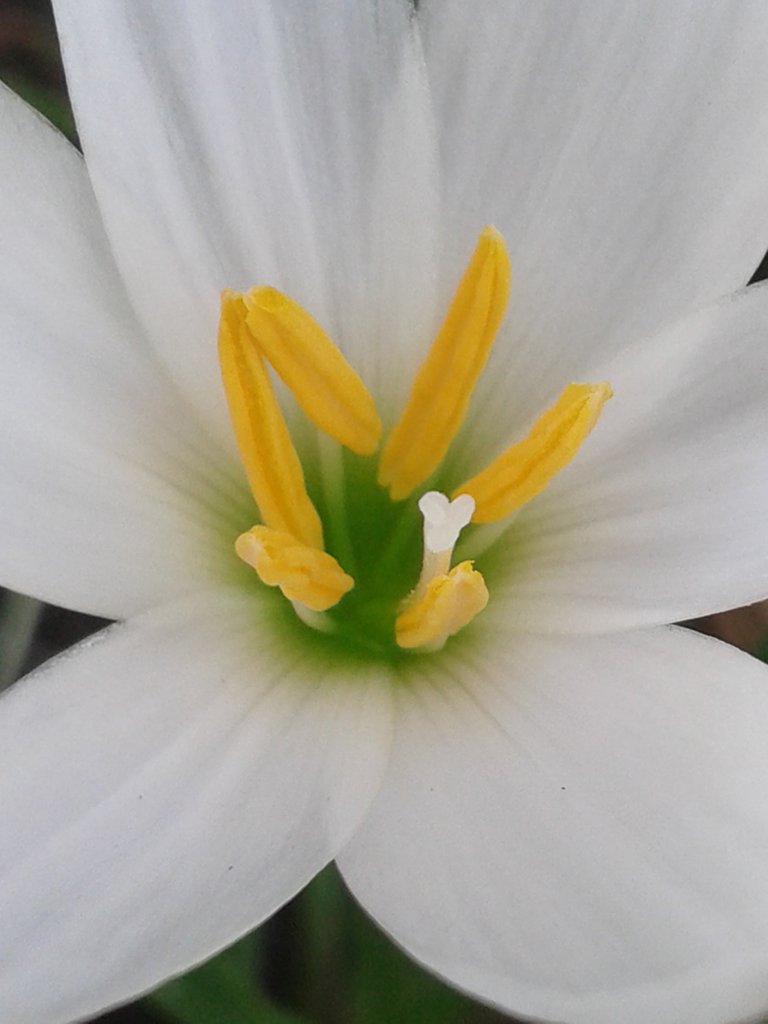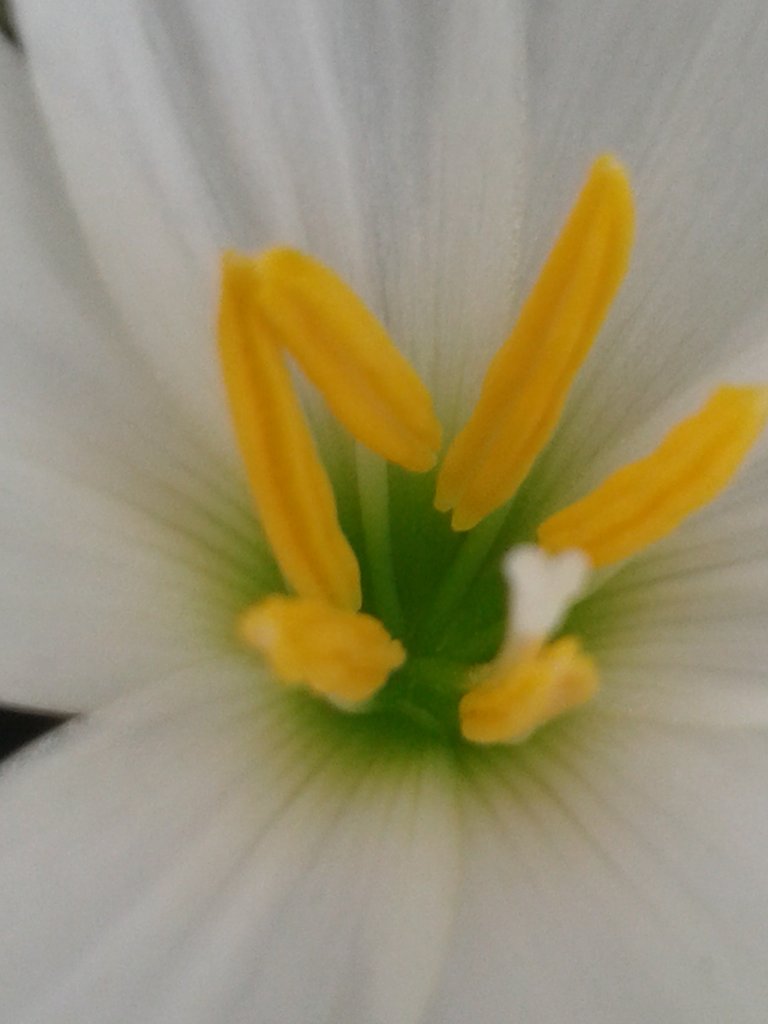 Gracias por su visita.
Thanks for your visit.

Soy @gertu de Venezuela para el mundo.
I am @gertu from Venezuela to the world.