Photo 52 Challenge Contest, 2020 Edition is an inspiration from @photo52 & @wwwiebe. Every week a photo/s is to be shared based upon a pre-defined theme.
This week's theme is all about Mid Year Selfie.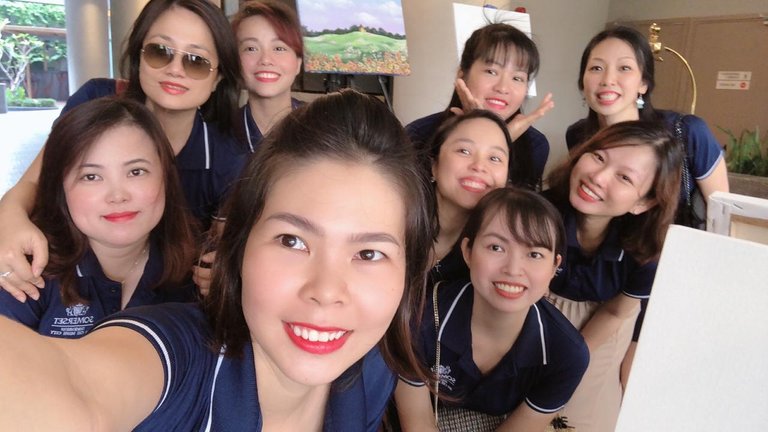 Last Saturday we organised our first bookers event for The Link Club since this entire pandemic started 4 months ago. At first, we were a bit skeptical about gathering everyone together since the idea of social distancing is still very fresh in our minds. We didn't want to take the risk in case the local council came and question us. However, it turned out that many of our bookers were excited with this event since we coincide it with Children's Day which is on 1st June.
It seemed like a perfect Saturday gathering and of course also a chance for us as colleagues to gather as well. This is our first ever we-fie photo since 4 months ago as well. I think we all look too fair; guess we've been indoors for far too long 😆
Rules
Weekly theme will be supplied every Wednesday.
Weekly challenge closes midnight EST (GMT-5) the following Tuesday.
Tag the entry PHOTOGRAPHY | CREATIVECOIN |PHOTO52