Hello there,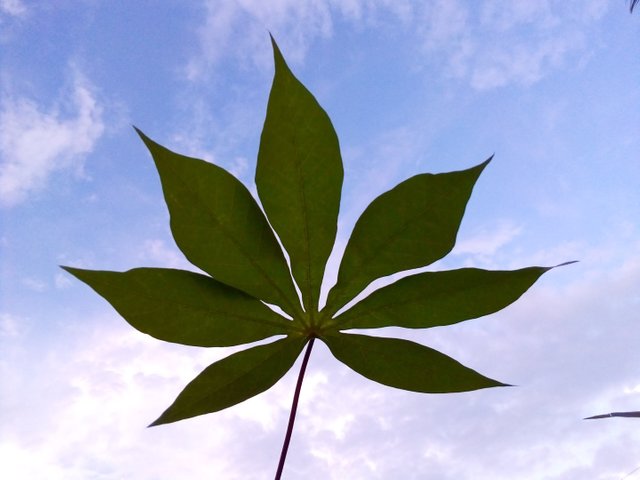 ---
Look what my camera 📷 captured today. I hope you find it admirable. Nature we know is beautiful so, I always find myself admiring it and thanks to my phone camera, I can always capture the moment.
---
The picture above was taken and edited by ME. See details of the photo here...
Phone: Infinix Hot 8 LTE
Camera: 8.0 Mega Pixel
Distance: 3.50mm
Dimension: 3264 * 2448
Others: f/20 1/194 ISO118
---
It's a picture of a cassava leaf. I plucked the leaf, lifted it up to the sky and then took the shot. Editing was then carried out on the photo still using my phone.
I know I'm not a professional photographer but I'm proud of this shot.
What do you think of the photo??