Hey everyone today I will be showing your a series of sculputted of different animals in sculpture garden at Ahmadu Bello University Zaria Kaduna State Northern part of Nigeria these sculptures was made of concretes with iron casted in it on different images like animals and humans beings with different functions and meanings they look so real that when you see them at night you think they are humans or real animals and this sculpture garden is one of the ancient sculptures gardens in Nigerian institutions and it durable due to the standard .
Content of the portrait:
you can see a giraffe which had the longest neck among animals it has the adaptation for eating it food from the top of a tall tree and this minimize the competition for food it can easily eat from a tall trees among other animals which others cannot do.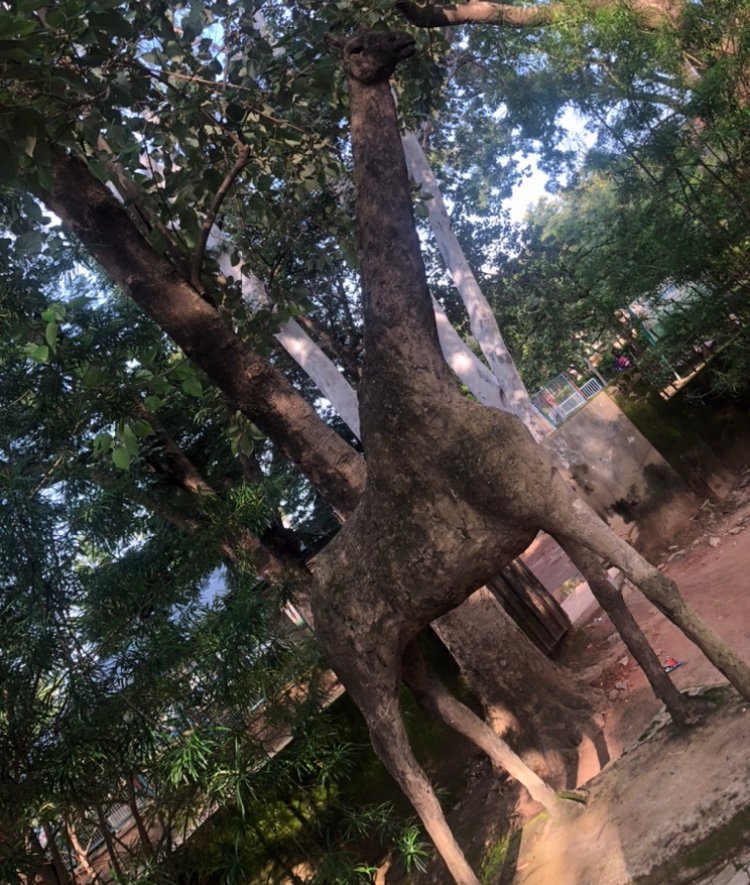 you can see a lady carrying a clay pot of water on her head and backing her baby which is an African way of life probably she went to the stream to fetch some - water that shows that African ladies suffer a lot to raise their kids and they are very hardworking in all ramifications.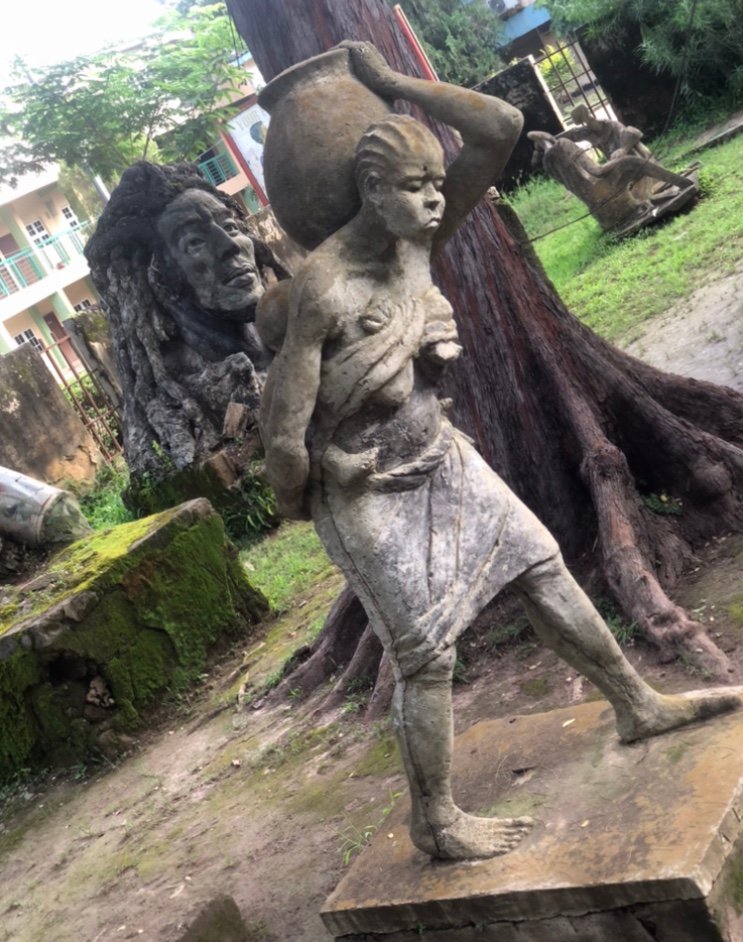 -you can see an African lady breastfeeding her baby in an African attire mere looking at her she has been exhausted and she really needs to feed her baby thank you.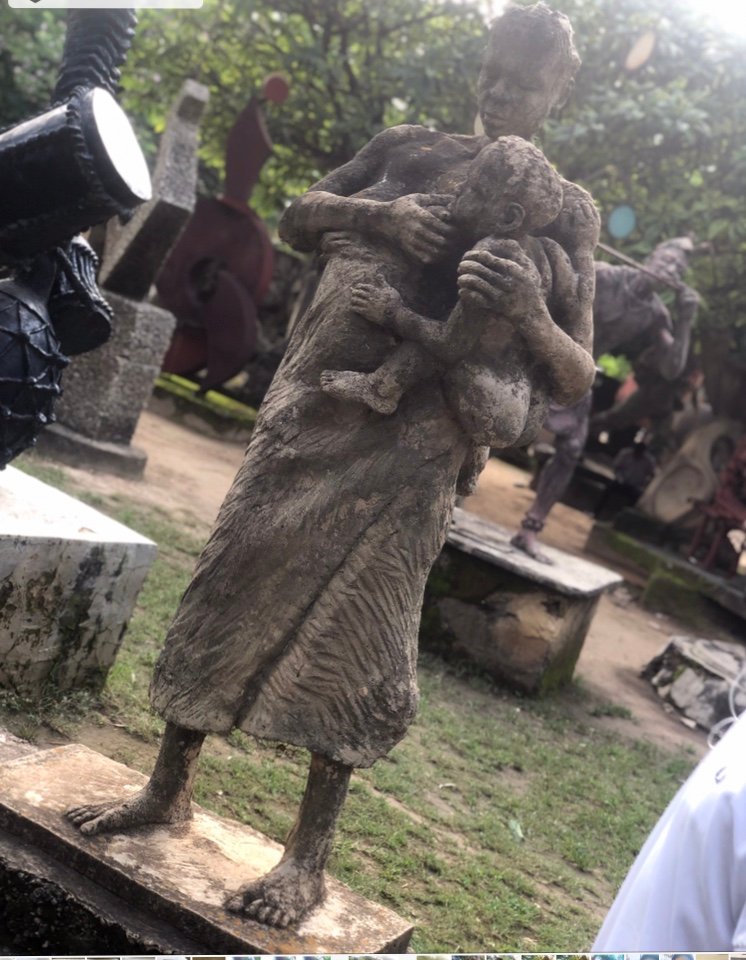 Finally I took a picture of myself at the sculpture garden