Are You Staking GAME Credits To Support @splinterlands + Earn Rewards?
---
I have been an investor of GameCredits (and MobileGo) some time ago during the bull market and it was the first game related blockchain investment that got my interest. It is great to see them live and kicking after all these years and now you can earn GAME by staking them.
Currently there are 73 million circulating supply of GAME and there is a maximum supply of 200 million GAME. 100,000 GAME are distributed among stakers and blockchain game developers on a weekly basis. The split is 50/50
@splinterlands is the second most supported coin so far behind Nova Blitz which is a part of GameCredits after a recent merger.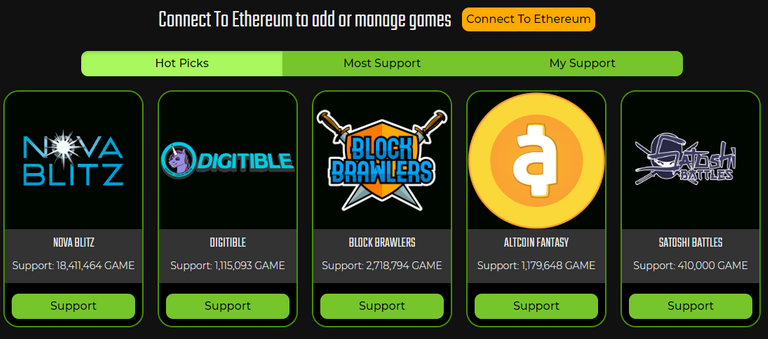 ---
---
---
I Will Go And Stake Some GAME Now
---
I'm Not Interested In Investing In GAME At The Moment
---
Answer the question at dpoll.xyz.