Medicina natural para aliviar la gripe
Natural medicine to heal the flu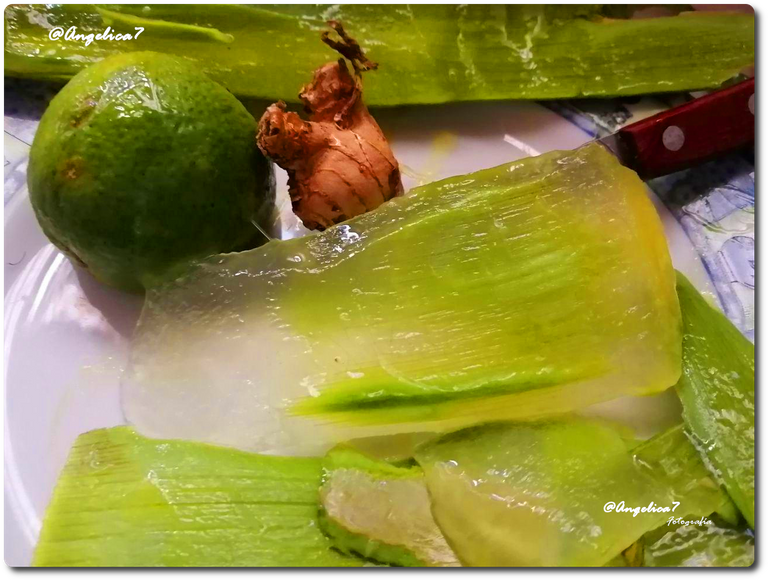 ---
---
Mis abuelos amaban la naturaleza y me enseñaron a quererla desde niña también. Mi papá heredó un aprendizaje maravilloso que ha compartido con sus hijos y sus nietos.
Este remedio natural sirve para aliviar la gripe y descongestionar las vías respiratorias es fácil, económico y de grandes beneficios.
Ingredientes:
Una penca de Savila (Aloe vera)
Un trozo se jengibre
Miel
Un limón
Procedimiento:
Limpiar la sávila y extraer el cristal, se puede hacer fácilmente con una cuchara, pelar el jengibre y cortar en cuadritos pequeños, colocar en una licuadora todo lo antes mencionado, agregar el zumo de un limón y un chorro de miel, es delicioso.
Forma de tomar:
Una cucharada en ayunas y otra en la noche, verán los resultados maravillosos.
---
English
My grandparents loved nature and taught me to love it as a child too. My dad inherited a wonderful learning experience that he has shared with his children and grandchildren.
This natural remedy serves to relieve the flu and decongest the respiratory tract is easy, inexpensive and of great benefits.
Ingredients:
A Savila (Aloe vera) stalk
A piece is ginger
Honey
A lemon
Process:
Clean the aloe and extract the glass, it can be easily done with a spoon, peel the ginger and cut into small squares, put in a blender all the aforementioned, add the juice of a lemon and a splash of honey, it is delicious.
How to take:
One tablespoon on an empty stomach and another at night, you will see the wonderful results.
---
---
Ingredientes
Ingredients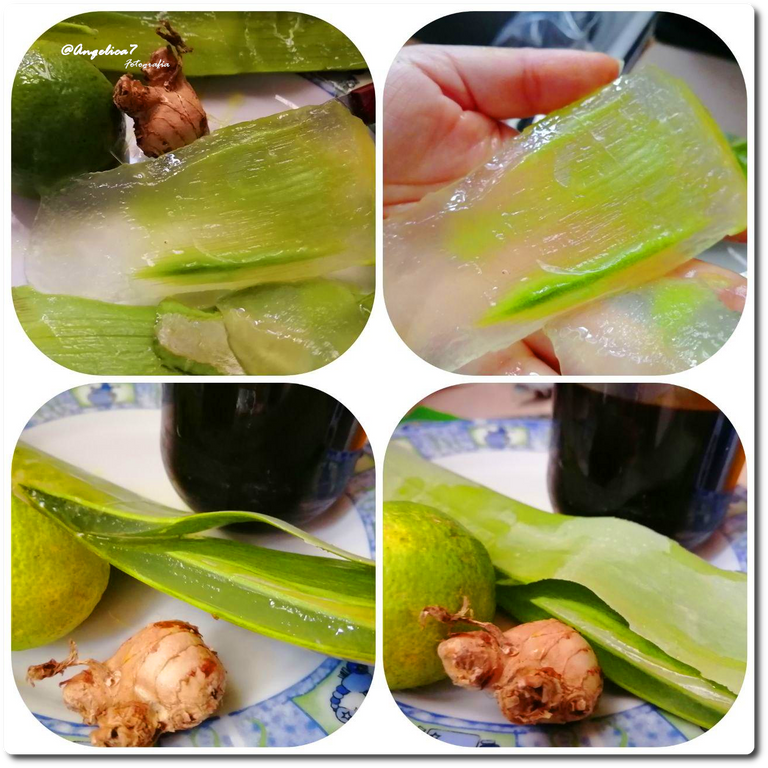 ---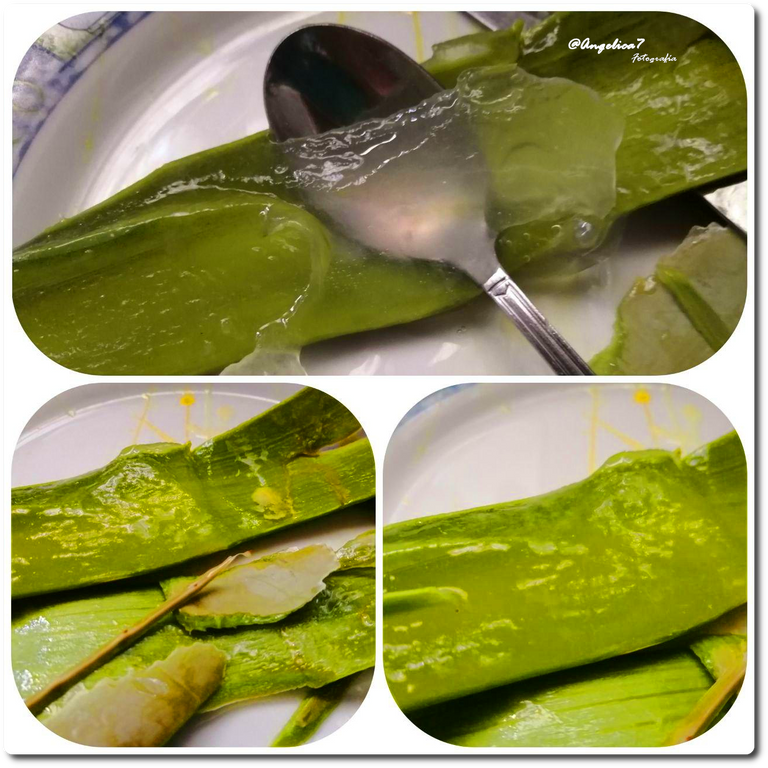 ---
---
Procedimiento fácil y rápido
Quick and easy procedure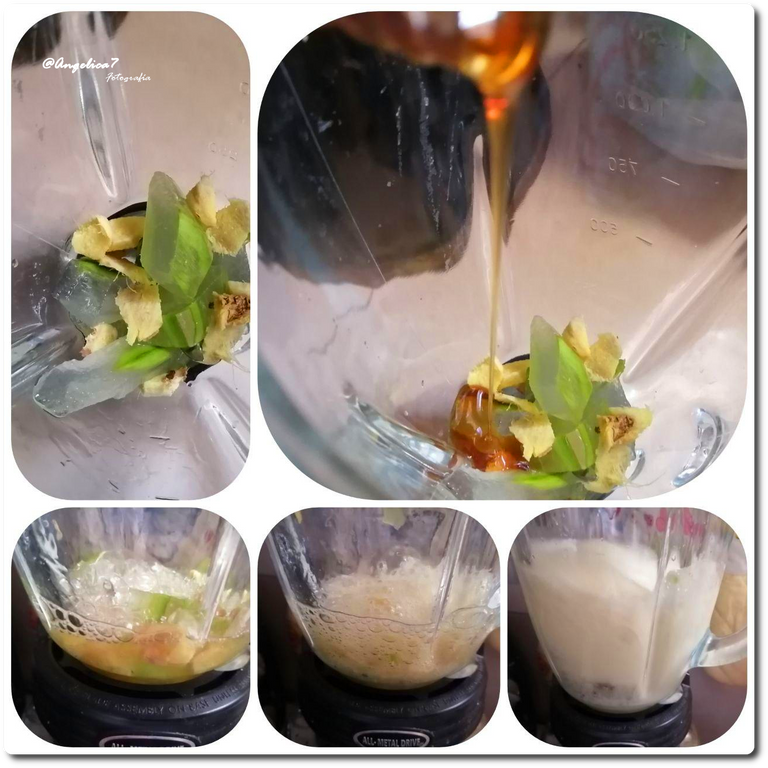 ---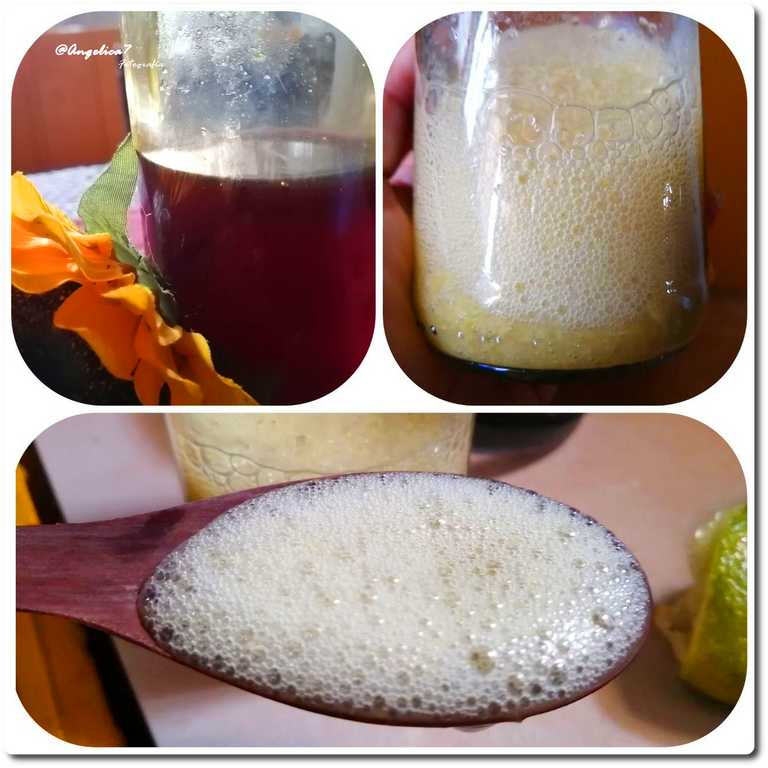 ---
La naturaleza es sabia y en ella puedes encontrar beneficios que ayuden a mejorar tu salud o como prevención, además cuidar de ella genera una energía maravillosa, mi herencia y amor por las plantas me hacen feliz. Te invito a cuidar y amar a la naturaleza, además podemos aprender juntos de sus maravillosos aportes.
---
---
English
Nature is wise and in it you can find benefits that help improve your health or as prevention, also taking care of it generates wonderful energy, my heritage and love of plants make me happy. I invite you to take care of and love nature, we can also learn together from its wonderful contributions.
---
---
Puedes leer otras publicaciones aquí:
Beneficios del ajo y su cáscara
Reutiliza la cáscara de huvos
---
Fotografía y edición: @angelica7, Cámara: teléfono Huawei, año: 2020
---

Me encantaría conocer tu opinión y descubrir un poco más de ti, espero tus comentarios.
Que nadie apague tu luz interior y recuerda que el mejor labial de una mujer esta en su bella sonrisa

---
Te invito a conocer a:
Canales del Discord :@votovzla PAL-net @rutablochain
Cervantes

---
Con todo mi cariño @angelica7