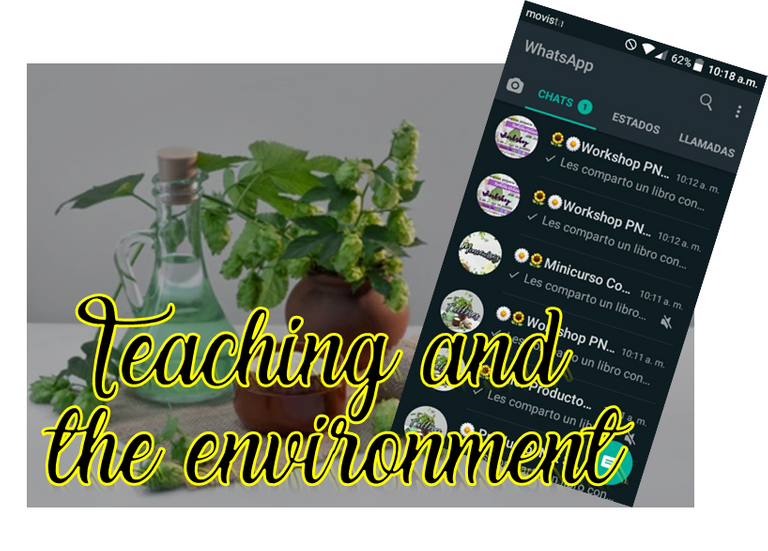 The challenge of Natural Medicine "has a lot of fabric to cut", as we say in Venezuela
One of the questions I identified with the most was this one:
Would you dedicate your life to teaching natural medicine?
A few days ago I was studying about Environmental Education, its importance towards a sustainable development:
I read that its beginnings were in the early 70's, due to the environmental deterioration of the time, generally nature was used as a teaching tool in subjects such as natural sciences.
Thus, as time goes by, the need to not only teach with nature as a tool, but also for the environment, its care, conservation, and recovery, is noted. Also the creation of groups in favor of the environment
To achieve a good effective Environmental Education is necessary to consider:
Who is the education aimed at?
What topics will you teach
The didactic tools you will use for teaching
Bringing in daily examples to make the subject better understood
Developing critical thinking during learning
Positive actions that can be applied to the environment
Environmental education is part of the ODS, being part of the fundamental basis for developing the change that is desired from the youngest to the oldest.
Certainly taking this direction, environmental education is an adventure, although we are in the XXI century, is still seen as an alternative axis and not as something fundamental
The same happens with natural medicine, as it is considered "Alternative Medicine" many do not respect it, but they do not know that from this medicine was born the traditional medicine we know, was processed, standardized and improved to some extent.
Teaching natural medicine, in a technological and automated world, is a challenge. Many doubt its effectiveness, many take it in fashion or as empirical methods, but when you show the results with facts, no one objects.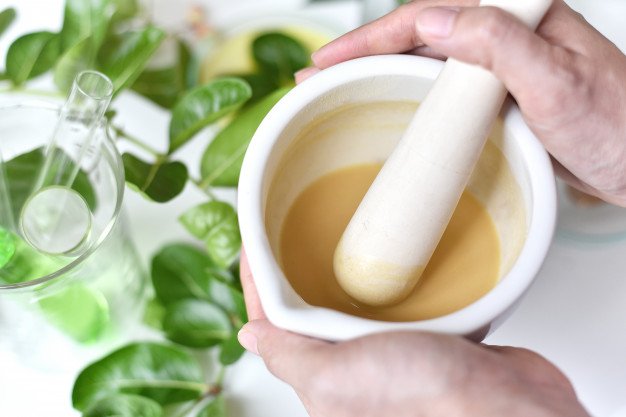 Freepick
It is wonderful, to demonstrate the medicinal power of Nature, its properties, benefits, and precautions, to teach that natural medicine is not a game, it must be respected, as well as any classical and conventional science
I have been teaching natural medicine since the pandemic, I had not dared to do so because of stage fright (it's terrible) I have taught classes but it is always a process, teaching something standardized will always give the same result, but natural medicine is a multivariable system that no matter how much you want it will not always give the same result
However, it is customizable and there are certain parameters that are always met, but the reality is that! Teaching natural medicine, under my perception you have to study a lot, have patience and detail, have an open mind for a sea of knowledge
I will keep doing it and improving more and more, now incorporating part of the sustainability and other environmental issues, finally, everything has the same purpose
Improve the world we live in and leave a planet to our children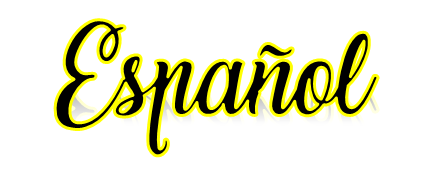 El reto de Natural Medicine tiene mucha tela que cortar, como decimos en Venezuela
Una de las preguntas con la que más me identifique fue con esta:
¿Dedicarías tu vida a enseñar medicina natural?
Hace unos días estudiaba acerca de la Educación Ambiental, su importancia hacia un desarrollo sostenible.
Lei que sus inicios se dan a inicios de los años 70, por el deterioro ambiental de la época, generalmente se utilizaba la naturaleza como herramienta didáctica en materias como las ciencias naturales.
Así al transcurrir el tiempo, se nota la necesidad de no solo enseña con la naturaleza como herramienta, sino para el medio ambiente, su cuidado, conservación, recuperación. También la creación de grupos a favor del medio ambiente
Para lograr una buena Educación Ambiental efectiva es necesario considerar:
A quien va dirigida la educación
Que temas vas a enseñar
Las herramientas didácticas que vas a utilizar para la enseñanza
Llevar ejemplos cotidianos para que se entienda mejor el tema
Desarrollar el sentido crítico durante el aprendizaje
Acciones positivas que se pueden aplicar sobre el entorno
La educación ambiental forma parte de los ODS, siendo parte de la base fundamental para desarrollar el cambio que se desea desde los más pequeños hasta los mayores.
Ciertamente tomar este rumbo, de la educación ambiental es una aventura, a pesar que estamos en el siglo XXI, sigue viéndose como un eje alternativo y no como algo fundamental
De igual modo ocurre con la medicina natural, al ser considerada como "Medicina Alternativa" muchos no la respetan, pero desconocen que de esta medicina nació la medicina tradicional que conocemos, fue procesada, estandarizada y mejorada hasta cierto punto.
Enseñar medicina natural, en un mundo tecnológico y automatizado, es un reto. Muchos dudan de su efectividad, muchos la toman con moda o como métodos empíricos, pero cuando muestras con hechos los resultados, contra eso nadie se opone.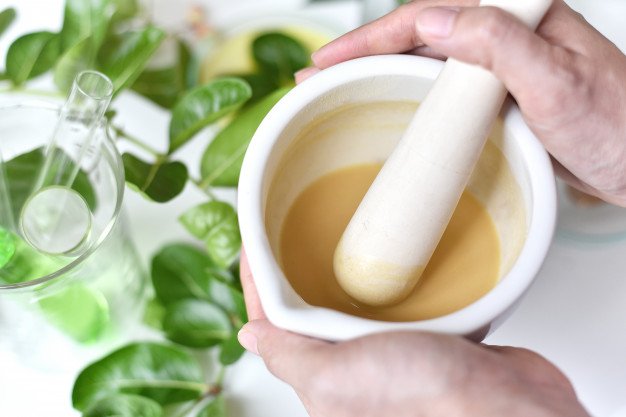 Freepick
Es maravilloso, demostrar el poder medicinal de la naturaleza, su propiedades, beneficios y precauciones, enseñar que la medicina natural no es un juego, hay que respetarla, así como cualquier ciencia clásica y convencional
Tengo desde la pandemia enseñando medicina natural, no me había atrevido por miedo escénico (es terrible) he dado clases pero siempre es un proceso, dar clases de algo estandarizado siempre dará el mismo resultado, pero la medicina natural es un sistema multivariable que por más que desees no dará siempre lo mismo
Sin embargo es personalizable y hay ciertos parámetros que se cumplen siempre, pero la realidad es esa! Enseñar medicina natural, bajo mi percepción hay que estudiar mucho, tener paciencia y detalle, tener la mente abierta para un mar de conocimientos
Lo seguire haciendo y mejorando cada vez más, ahora incorporando parte de la sostenibilidad y otros temas ambientales, finalmente, todo tiene el mismo fin
Mejorar el mundo donde vivimos y dejar un planeta a nuestros hijos