How I love to share some story about this important topic. I have to appreciate the effort of all the @naturalmedicine community both the curator and story contributor.
There are so many cases of mental illness that I passed by to myself and so much from my fellow #ofw.
OFW means an Overseas Filipino Workers. We are the Filipino who is working for greener pasture. Since I had been working here abroad for 22 years, I learned many lessons from different stories to certain individuals. A story that needs mental awareness before it becomes a mental illness.
Leaving our families is not an easy game to play. If you have weak mental incapability, please stay home before you regret for a lifetime.
Behind my own story, I almost had to be mentally ill. It was a big burden to me when I was just forced to leave and not own choice but I accepted the great challenge. I am so proud to tell you that I survived every night crying and depression reducing my weight from 68kilos down to 50kilos. It was not my workloads the reason but everything was triggered by my weak feelings inside.
My gratitude to my extended family, my employer, and their family who became a shoulder for me to lean and cry on. In this part, I considered being among the luckiest #ofw in the whole world when it comes to finding a good employer.
I know most of you here, knew more about my life story and I would not elaborate more about it. What I want to tell you now is how I became a part of sharing mental awareness among my fellow #ofw. In the first place, I thank the Lord for giving me the idea to establish a good move to how could I extend help and support. Being an instrument is my pleasure and happiness.
I posted in the @ecotrain community about the latest question of the week. You may read my post here. It was all about how I blew my whistle to save a certain relation. I thought the story that I told there was also a kind of #mentalhealthawareness to all women around the globe. Please, I invite you to read that blog.
To be honest, the three women involved in that story became my friends and they were so lucky that I was there every time they cried on my shoulder.
Whereas, I was also fighting how to overcome the mental weaknesses I had before. Anyway, it happened for a reason. Because of their issues, I became positive, knowing that my problem was just a simple one compared to what they had been through. The elevation of my self-esteem went up every time, I extended my thoughts solving their problems.
Overcoming mental damage
Last 2018, I met a 25 years old mother of two children working here in my workplace. She was a first-timer #ofw. So lucky that he got a very good employer like me and their house is 5 minutes walking distance from my location.
After two months, she got bad news about the accident that happened to her husband, two children, and her mother.
The night before the accident, they had been in video calling, talking with her daughter asking permission to go to school to get the recognition paper. Her baby told her that she would take a picture and send it to her. My friend told her daughter to let her grandmother get it since her husband has a slight fever. But in the morning the baby insisted to go to school. Her husband drives a single motorcycle. The baby girl was riding in front of her father. Then the youngest son after his father and the mother of my friend at the back end. They were four riding on the motorcycle. It was 2 am Saudi time and 7 am in the Philippines, they talked before they went away and my friend got asleep. That was her sleeping time and woke up at 1 pm. That is her daily sleeping schedule until now.
When my friend woke up, she checked her phone if the picture of her daughter was there. She found nothing and there was no message at all. It was not normal. So she decided to call in messenger but nobody answers her call. Her heart beating so fast. She felt something unusual.
She decided to call her neighbor and the neighbor answered the phone while she was at my friend's house. My friend saw two coffins in their sala.
Nobody told her about what had happened. Her family didn't inform her and there was no plan to tell her on time. If she didn't call her neighbor, she never knew everything.
She cried and cried and she was not eating and even drinking water. Her employer called me and I visited her. My friend didn't know how to speak Arabic. So they need me to translate it into Arabic and to talk about what had happened.
I learned that her husband was in the intensive care unit with her only son. The two coffins belonged to her mother and her daughter. I also cried and I felt so devastated for her. She arrived here a month ago and the accident happened. Her employer brought her to the hospital because she collapsed repeatedly. She could not take any food. We forced her. The doctor put dextrose for the sustenance of her condition. She was too weak and she wanted me to be on her side.
Being a new friend, I cooked Filipino foods and I called some of my friends to visit her. I also invited her to come to my employer's house. We extended our moral support and encouragement to think for the welfare of her husband and remaining child. I knew how hard to accept if I was in her situation. I told her that God has a wonderful plan ahead. I didn't t know if I was right or wrong at least, I gave her good possibilities in the future.
After talking to her siblings back home, she decided not to go home because her husband and son need financial assistance. If she goes, who will give them money? It was a very heavy burden that she shouldered. And until now, her husband has amnesia and his son has a kidney problem.
According to my friend, she decided to go abroad for a good future for her children and her son was a kind of unhealthy baby after his birth. It was the reason why she needs to work abroad for the dialysis of her 5 years old boy.
Last year she visited his family but still, her husband didn't recognize her and never knew that their daughter was already dead. Her son has been a regular dialysis patient and now it needs a transplant.
At this moment, she is now back here in Saudi Arabia. But lately, the doctor of her son told her that her son must undergo a kidney transplant before it's too late. She talked to her employer that she needs to go and offer her kidney to her son. They are now processing her papers for her homecoming soon.
My friend is too lucky for her good samaritan employer. They understand her situation and allow her to go. I hope everything would be alright. Traveling at this time is not good but she said, she will do everything for her child.
Lesson to learn
The situation of my friend was like someone struggling coming up to the mountain to see the beauty around on the top but from the start, the situation dragged her down. This is one of the common problems of us. In these cases, we need mental awareness, advice, and guidance. Friends are one of those so many factors to fight to avoid mental illness. Before I forget, my friend attempt to hang herself inside the comfort room of her employer but it happened that I called her at noon.
If you notice someone who has a problem, please mind it and let us do whatever we could extend moral support. I did it so many time to all my friends. I have a lot of mental issues but every time I talked with my friends about their problems, it refreshes my mental weaknesses. I found and weighed it and gain positivity.
Thus, these two stories that I have been shared today and my last post in @ecotrain were all good examples of how to share #mentalhalthawareness.
I had known someone here, jumped on the building after he was diagnosed with covid19. But he was not my friend. That is why, I told you my fellow friends, do not go abroad if you are weak.
Giving a joined birthday party
We are four Filipinos whose birthday falls in October and one is my friend, Mylene. She is so brave woman who fought mental illness to gain more mental calmness after the strong wind devastation her life. She joined my birthday party among two other celebrants. We forgot the covid19 pandemic and we enjoyed our day last October 9, 2020.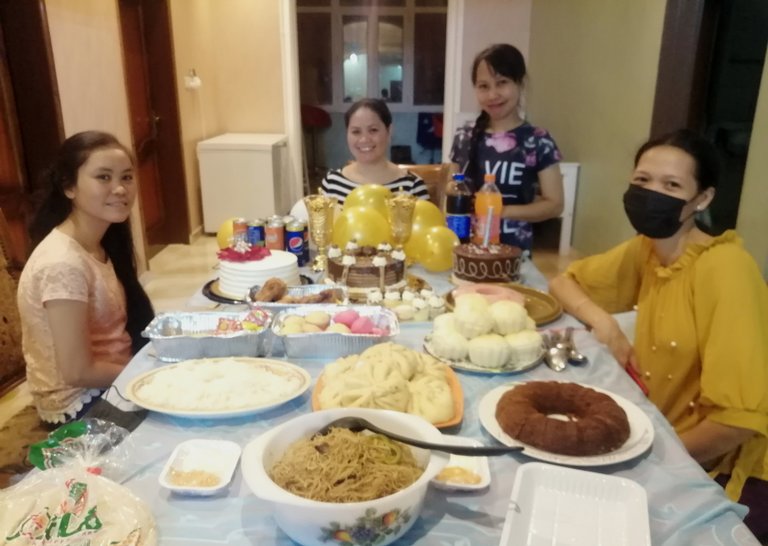 https://gopro.com/v/nrelPQG2n8RO1
Try to watch how happy was the celebration, one way of stabilizing our mental health.
I would want to tell all the people around that we are the strongest women in the world. Yes, we cried a lot but it is just a process of washing away all the pain in our heart and mind. We have the flexibility grinding ourselves during our ups and downs.
Mylene, my friend is so proud of me and vice versa I'm also proud of her.
The woman in a white and black stripe shirt was a covid19 patient who just survived from it. She was infected by her employer's family. She is Marilyn.
Mary Ann is a single mother who is working here for 7 years. She is also supporting her siblings in their university studies.
Rodelyn is a newbie, a 23 years old mother who left her chi letter source of income. She is not an Octoberian but her mother was born in October.
All of us need mental health awareness being away from our beloved family and we could also share it with other people based on what we had passed by and how we find a way and right direction to move forward.
Be a part and responsible to share mental health awareness. A lot of people today have a heavy burden and we could make it lighter if we give them our simple thoughts.
This is a true to life story. I hope that the reader could feel it interesting and become a person that could help awareness to the people who are almost losing their faith. A good person has all the responsibility to our society and community.
Thank you @naturalmedicine! I tried sending lotus to @null in hive-engine using peakd but it doesn't push through. What should I do?
Thank you!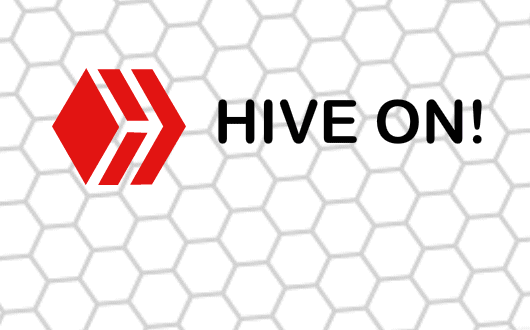 Gif credit to @gremayo