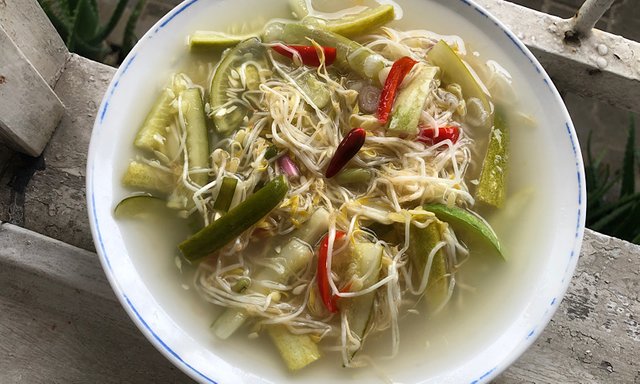 Hello my Hive people 😊🖐🤝🙏
Today I want to share my vegan cucumber and bean sprouts pickle recipe to share with everyone.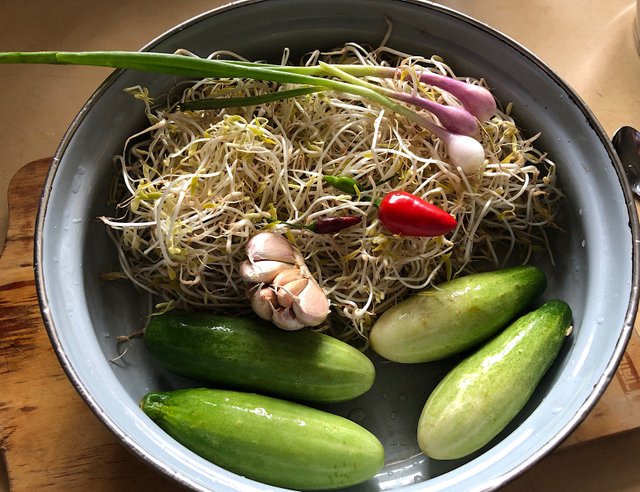 👩‍🍳 Cucumber & Bean Sprouts Pickle Recipe 🔪

Ingredients
4 cucumbers
200 grams bean sprouts
3 green onions
4 cloves garlic
3 chilies or less
2 tbsp salt
1 tbsp sugar
3 cups water
Step 1

Cut veggies.

Step 2

Boil water put salt and sugar, keep it until cool, then add vegetables.

Step 3

Make sure all vegetables are into the water.

Step 4

Finally keep it two days at room temperature.

Step 5

After two days.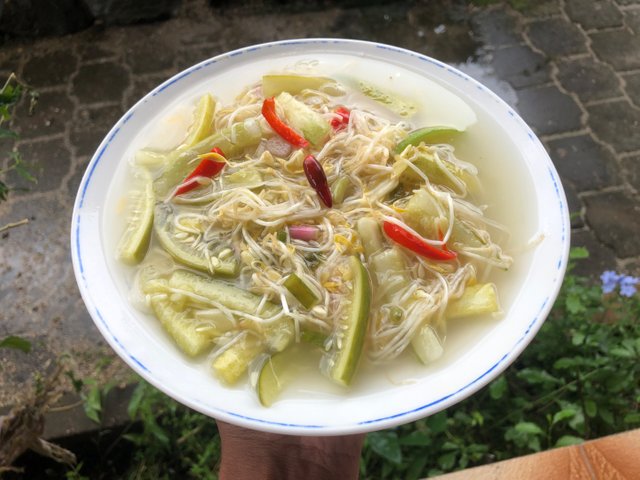 We can eat now. This is recipe very easy to make. I like eat it a lot.
It is good with rice, and also good for side dish if meal not big enough.

🙏 Have A Great Day 😊
If you enjoyed this post, please upvote and reblog.

WE PROUDLY SUPPORT