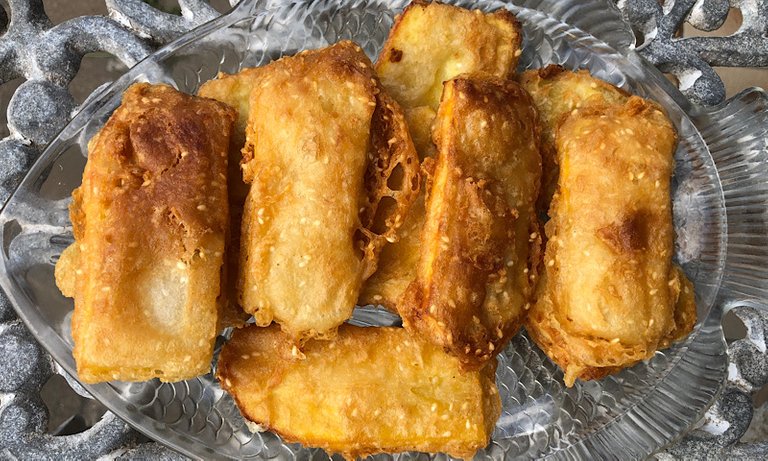 Yesterday I go to the market I see many yellow sweet potatoes. They make me want to eat Khmer-style fried sweet potatoes.
I made fried sweet potatoes to share this recipe with you all. This recipe is very simple to but I like to eat it very much.
In Cambodia some people sell fried sweet potatoes, but they are like to put white sugar on top but I like without sugar.

👩‍🍳 Fried Sweet Potatoes (Ital) Recipe 🔪
វិធីធ្វើដំឡូងចៀន

Ingredients
500g sweet potatoes
1 cup rice flour
1 tsp baking powder
1/2 tsp salt
2 tbsp sesame seeds
coconut meat, a little
1 cup water
oil for fry
Peel and cut sweet potato as you like.
Step 1

Put rice powder in the bowl and put salt, baking powder also, mix up.

Put water, stir it very well and put coconut meat, sesame seeds and stir it.

Step 2

Then dip sweet potato into batter and then fry it.

Step 3

IPut on paper for is much grease, and wait a little bit, they are ready.
If you like sweet food you can add sugar on it. Have a nice day everybody.

🙏 THANKS FOR READING 🙏
If you enjoyed this post, please upvote and reblog.