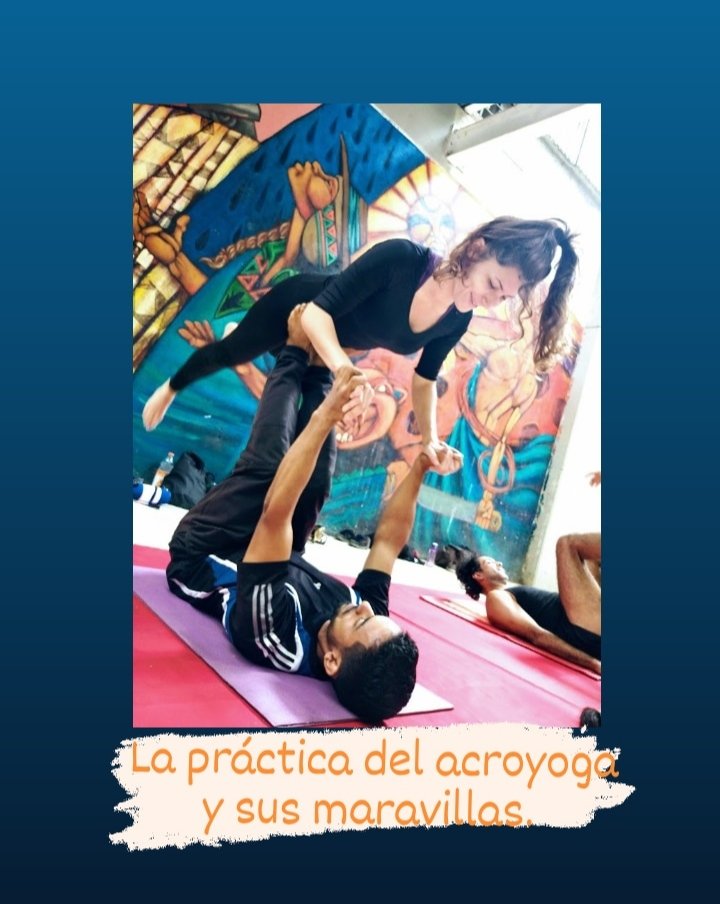 Hola comunidad espero se encuentren muy bien. Hoy les quiero compartir un poco de lo que fue mi día viernes. Hace algunos años, en el 2013 para ser exactos inicie en el circo, fueron momentos hermosos, con algunos detalles que son parte de la vida pero mis recuerdos de esos años de entrenamiento y conocimiento son maravillosos. Hoy volví a practicar acroyoga, fui con mi compañero, amante , maestro y aprendiz @perkysleen , de nuevo como siempre me sentí niña, el arte me deja salir a mi niña interior y en esos momentos soy tan feliz .
Hello community I hope you are very well. Today I want to share with you a little of what my day was Friday. Some years ago, in 2013 to be exact I started in the circus, they were beautiful moments, with some details that are part of life but my memories of those years of training and knowledge are wonderful. Today I went back to practicing acroyoga, I went with my partner, lover, teacher and apprentice @perkysleen, again as I always felt like a child, art lets me out to my inner child and in those moments I am so happy.
---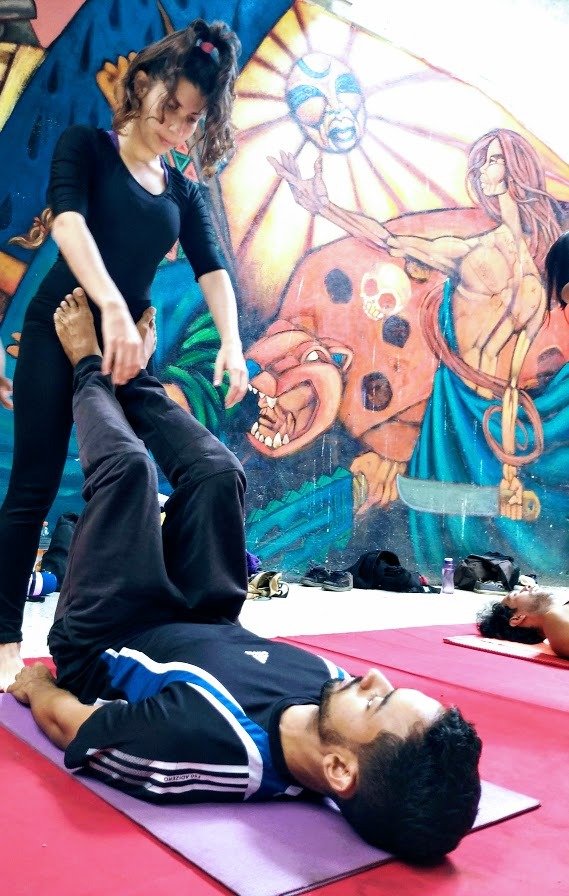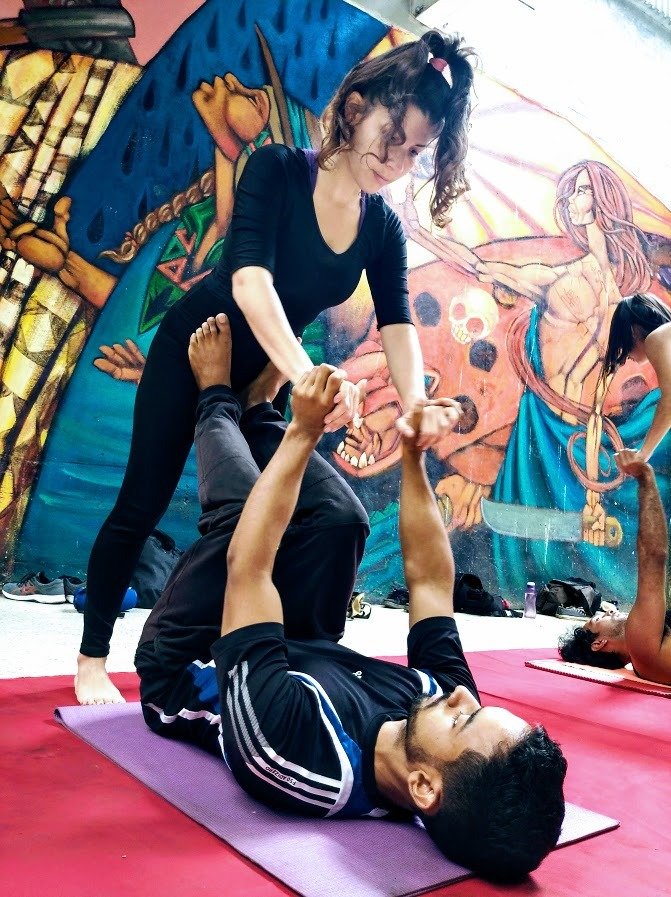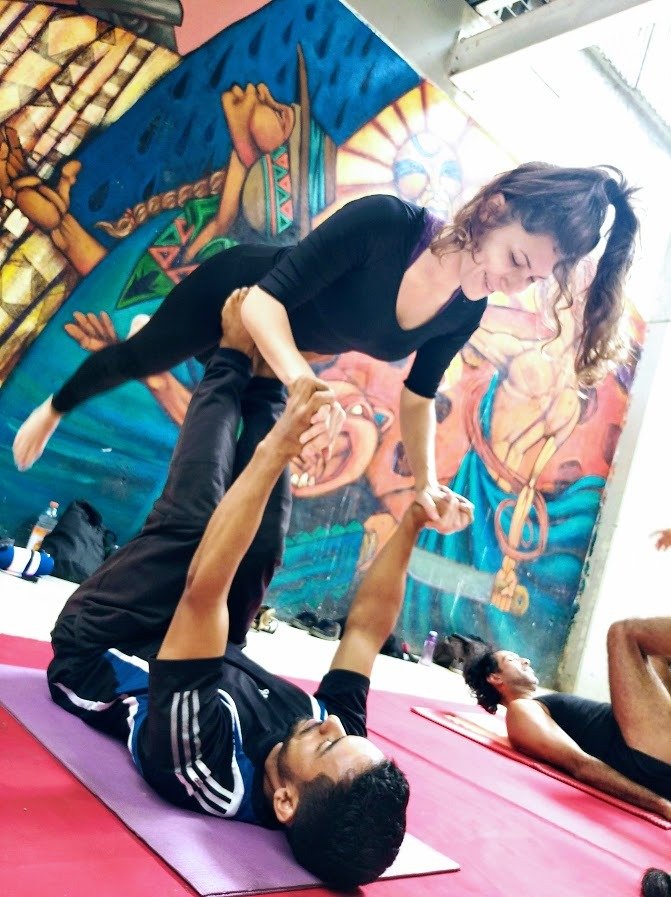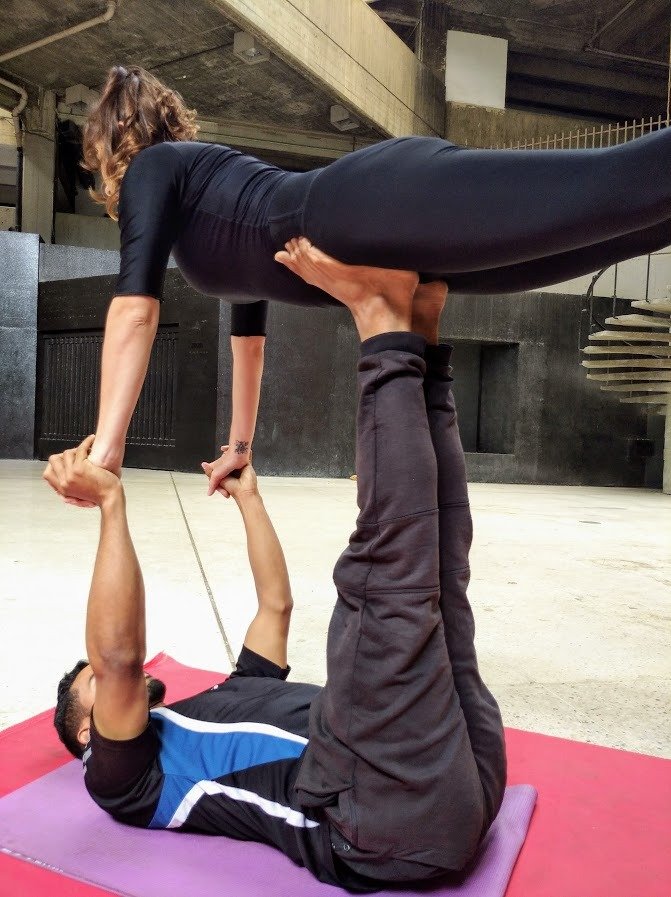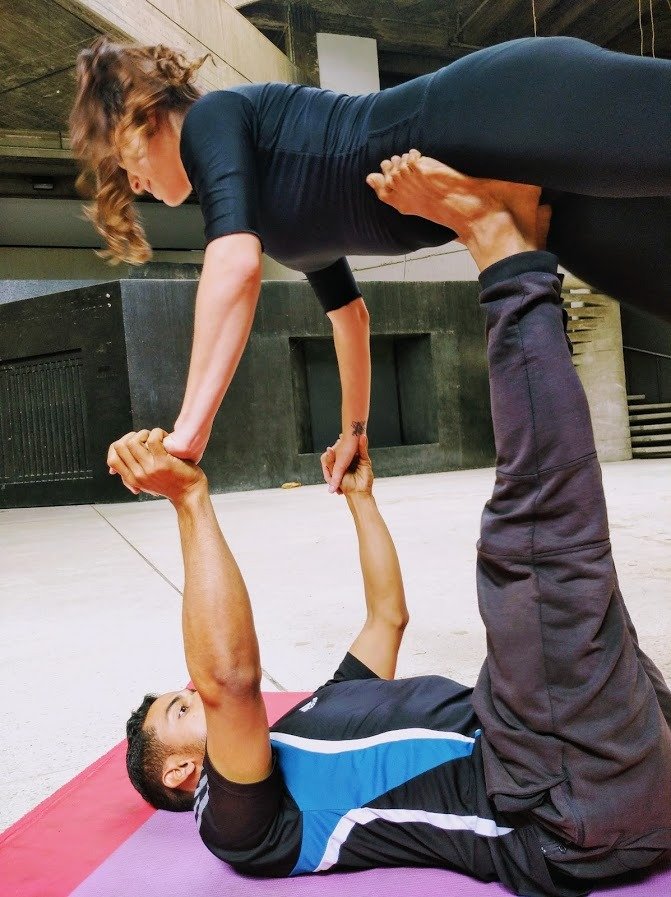 ---
Quien nos guió en el taller fue precisamente con quien practique mencioné acroyoga o acrobalance en esos años que mencioné, en esos tiempos me dedique a la danza contemporanea completamente, dejando de lado el circo y como algunos saben, la danza, como el circo son disciplinas de entrega y amor total. Fue un lindo día para recordar las vivencias pasadas y pulir lo aprendido, hoy repito y afirmó que lo que bien se aprende no se olvida. Lo que si sigue existiendo y creo que nunca deja de permanecer es el miedo, solo que con menos fuerza que antes cuando hacia acroyoga. Mi compañero y yo logramos hacer ejercicios de confianza con la ayuda de el instructor y amigo, también logramos hacer varias posturas. Tenemos que seguir practicando para ir evolucionando.
The one who guided us in the workshop was precisely with whom I practiced, I mentioned acroyoga or acrobalance in those years that I mentioned, in those times I devoted myself to contemporary dance completely, leaving aside the circus and as some know, dance, like the circus are disciplines of surrender and total love. It was a beautiful day to remember past experiences and polish what was learned, today I repeat and affirmed that what is learned well is not forgotten. What does continue to exist and I believe that it never stops remaining is fear, only with less force than before when I did acroyoga. My partner and I managed to do confident exercises with the help of the instructor and friend, we also managed to do various postures. We have to keep practicing to evolve.
---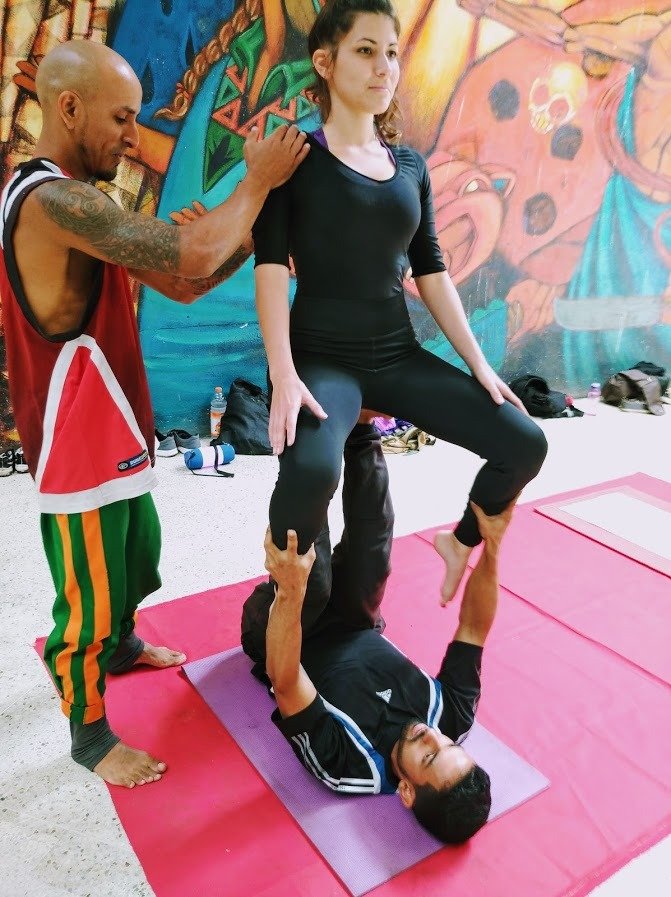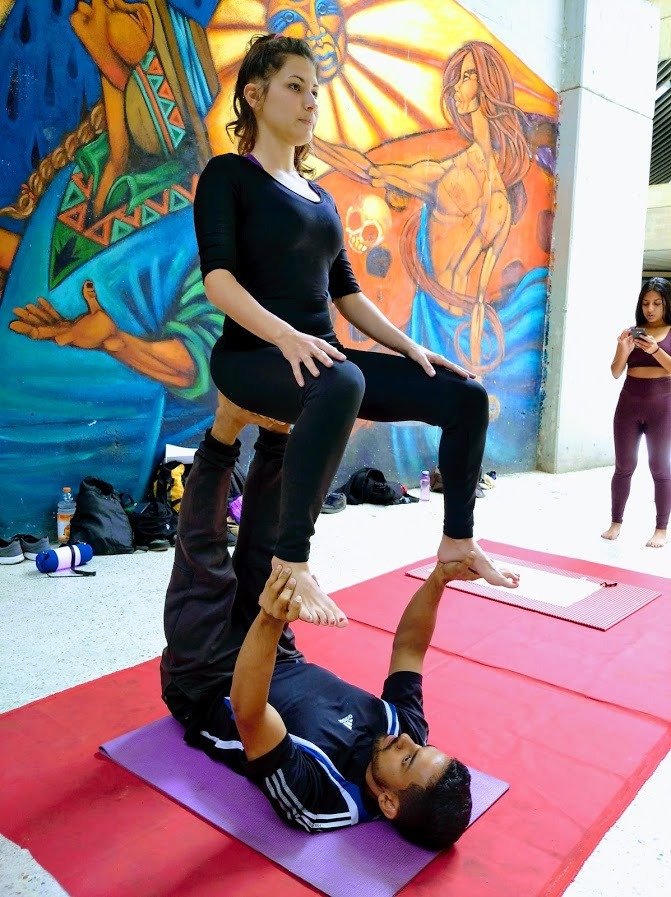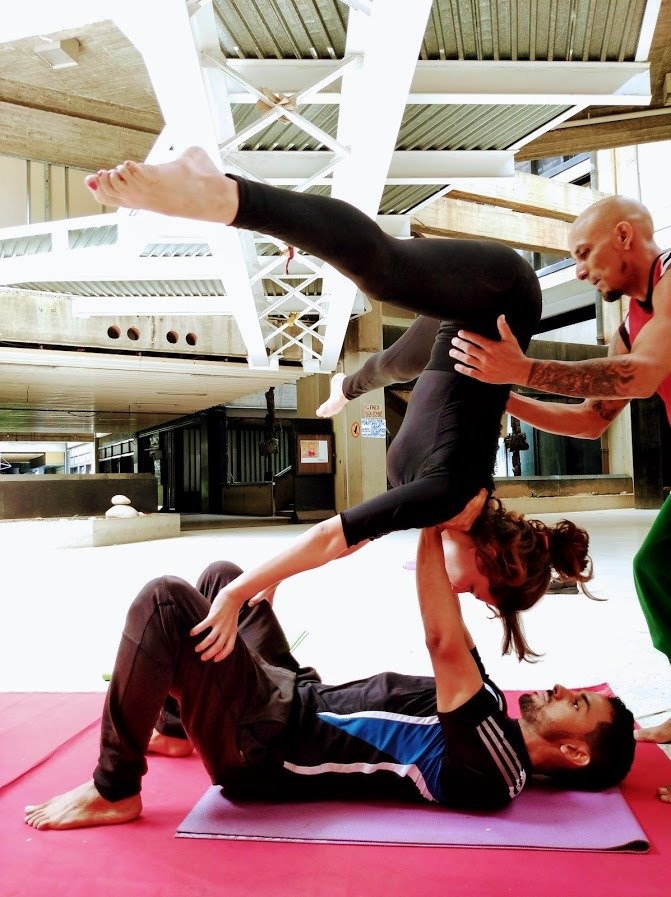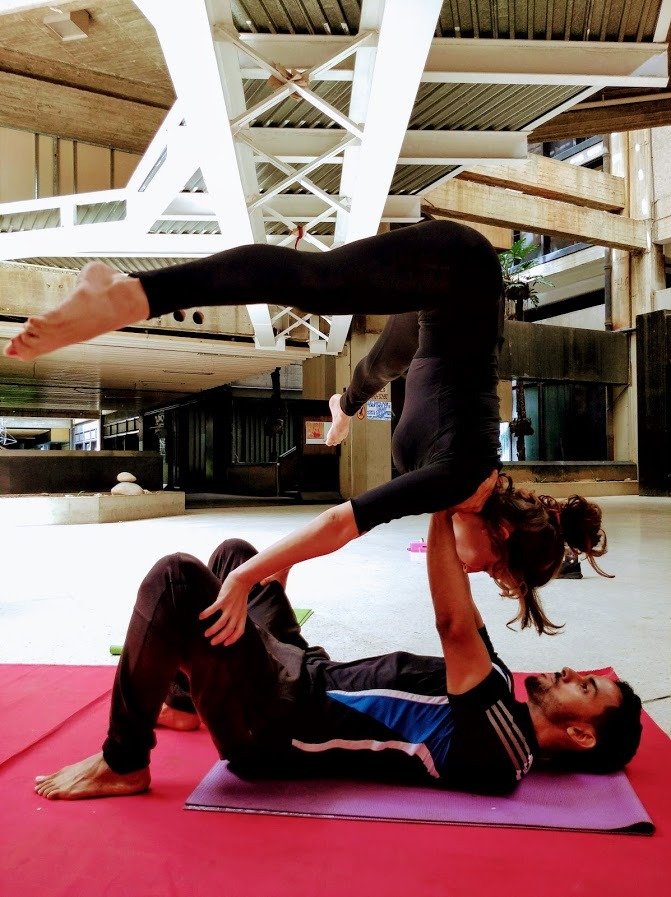 ---
El Acroyoga es la union de yoga y acrobacia. A pesar de todo no es solo fisicalidad, también se trabaja la confianza interna de uno mismo y del compañero o del equipo, se utiliza el cuerpo como medio de expresión para crear nuevas formas de interrelación y comunicación.
Acroyoga is the union of yoga and acrobatics. In spite of everything, it is not only physicality, the internal confidence of oneself and the partner or the team is also worked on, the body is used as a means of expression to create new forms of interrelation and communication.
Me atreví a investigar sobre los beneficios y la leerlos me sentí totalmente identificada por lo tanto les mencionaré los beneficios que yo he sentido en la práctica de acroyoga:
I dared to investigate the benefits and reading them I felt totally identified, therefore I will mention the benefits that I have felt in the practice of acroyoga:
Desarrolla condición física, resistencia, flexibilidad y fuerza.
Develops physical condition, endurance, flexibility and strength.
Aumenta la conciencia corporal, la coordinación motriz y la agilidad.
Increases body awareness, motor coordination and agility.
Desarrolla la estabilidad y el equilibrio, ayudándonos a enraizar y fortalecer el centro.
Develops stability and balance, helping us to root and strengthen the center.
Nos llena de alegría al conectarnos con el juego y la sensación de ligereza, facilidad y libertad.
It fills us with joy when we connect with the game and the feeling of lightness, ease and freedom.
Ayuda a trabajar la atención y la conciencia.
Helps to work attention and awareness.
Desarrolla la confianza interna y el trabajo en equipo.
Develops internal confidence and teamwork.
Nos elevada el autoestima ya que nos hace elevar nuestro poder interno.
We raise our self-esteem as it makes us raise our internal power.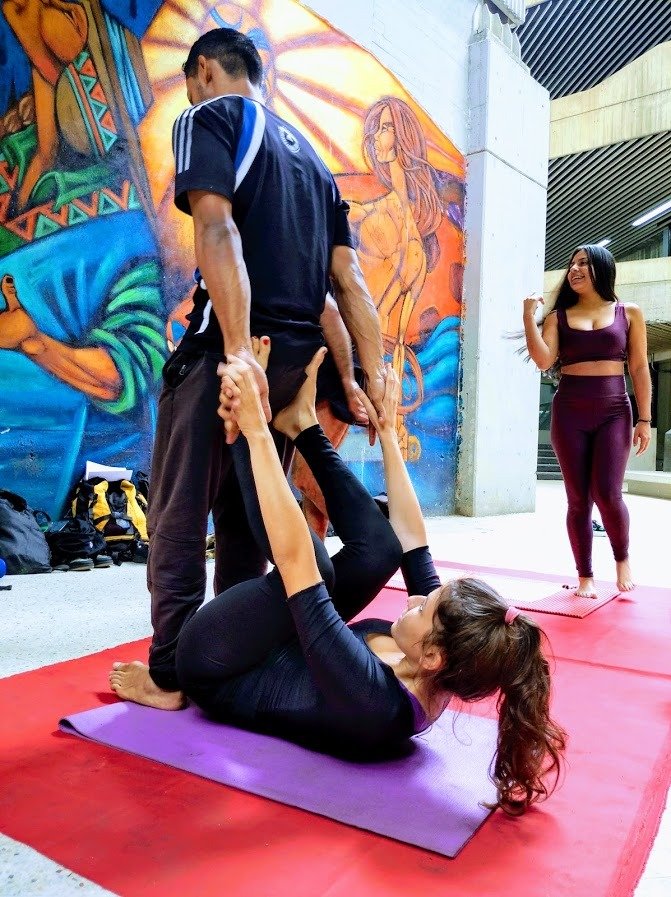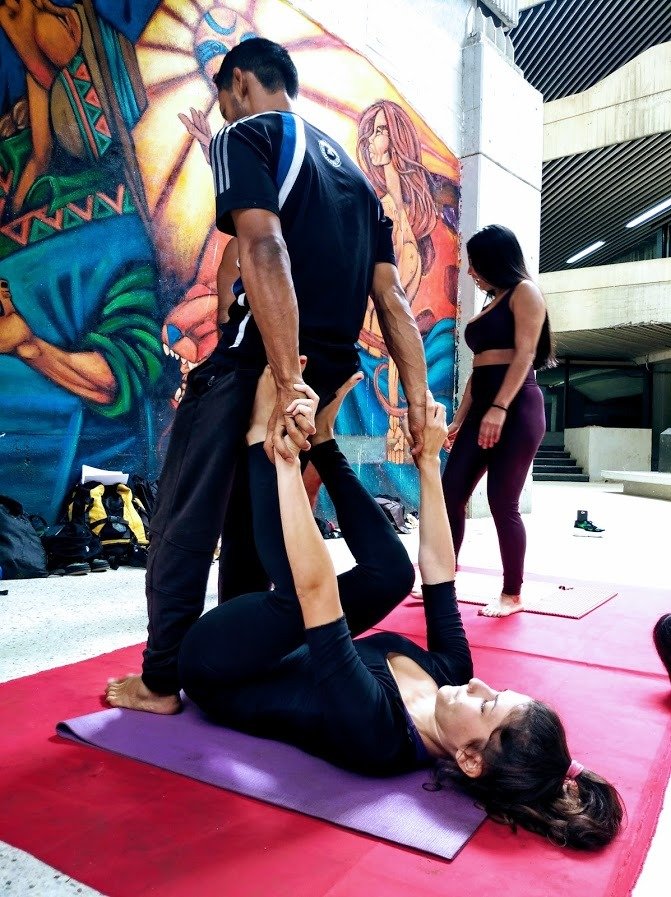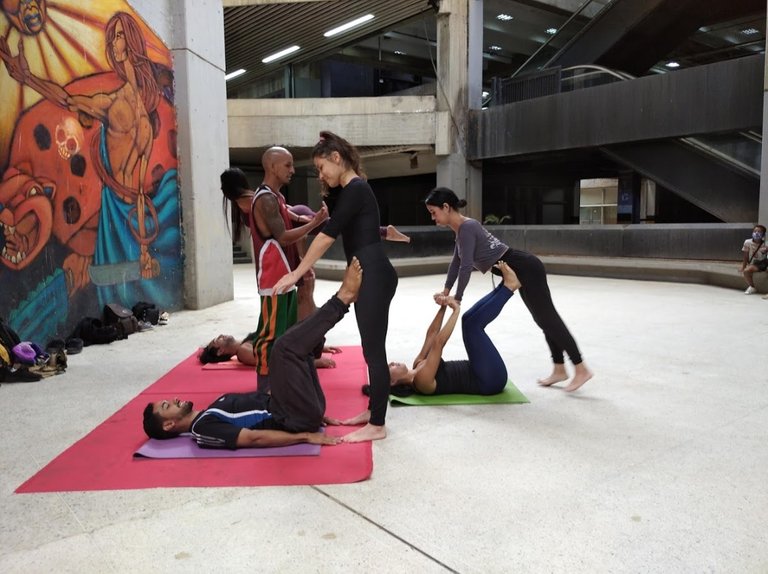 ---
Las fotos fueron tomadas con mi celular Xiaomi redmi 8A, de mi amado @perkysleen y algunas fotos de los compañeros que hicieron el taller.
The photos were taken with my Xiaomi redmi 8A cell phone, from my beloved @perkysleen and some photos of the colleagues who did the workshop.
---