Happy first day of Ramadhan to my fellow muslims all over the world!
---
Today I helped my mom cook one of my favorite dishes which called Dendeng Batokok, a traditional dish originated from West Sumatera, Indonesia. My mom will always cook us Dendeng on every special occasions and it has become a tradition in my little family to cook Dendeng to be served on the first day of Ramadhan.
A little information about Dendeng: Dendeng refers to thinly sliced beef jerky usually served with red or green chili paste and batokok itself means 'pounded' or 'beaten' in english. If you ever heard of the famous Indonesian dish Rendang, Dendeng is actually originated from the same region. There are several variants of Dendeng such as Dendeng Balado, Dendeng Batokok, Dendeng Lambok, and Dendeng Baracik. Even though the main ingredient is sliced beef tenderloin, they all are still cooked and served with different seasoning and methods.
As for the cooking method of Dendeng Batokok, the beef need to be pounded several times using a metate (I don't really know the actual english word for it but it's kinda similar to metate or mealing stone) so that the seasoning and chili paste can be absorbed really well. The beef will also have a very tender texture because it was pounded first before getting cooked.
---
So first all you need to do is put the beef tenderloin into a cooking pot, but don't forget to clean them first before proceeding to the cooking steps.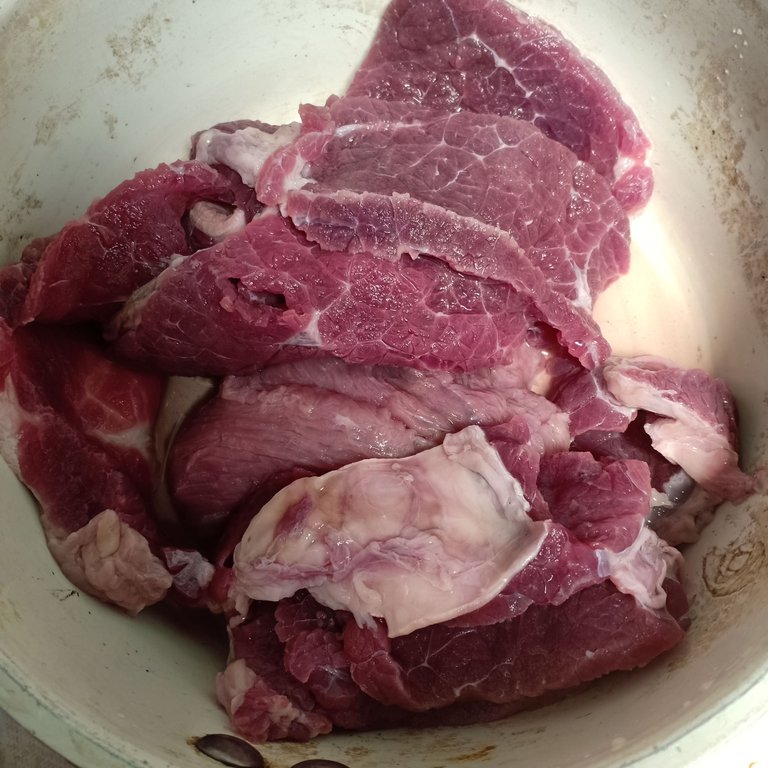 Next you have to boil the meat to make it very tender but before that you're gonna need a special seasoning for boiling them. All you need to prepare for that is 3 cloves of garlics, about 1 cm long ginger, and 1/2 tsp of coriander seeds and then grind them all using a blender machine.
After that smash a 2 cm long galangal and prepare a piece of turmeric leaves, a stick of lemongrass and 2 pieces of bay leaves.
Pour some water into the cooking pot along with all the special seasoning that you've prepared. Boil the meat up to one hour until the meat is tender enough but make sure it's not falling apart.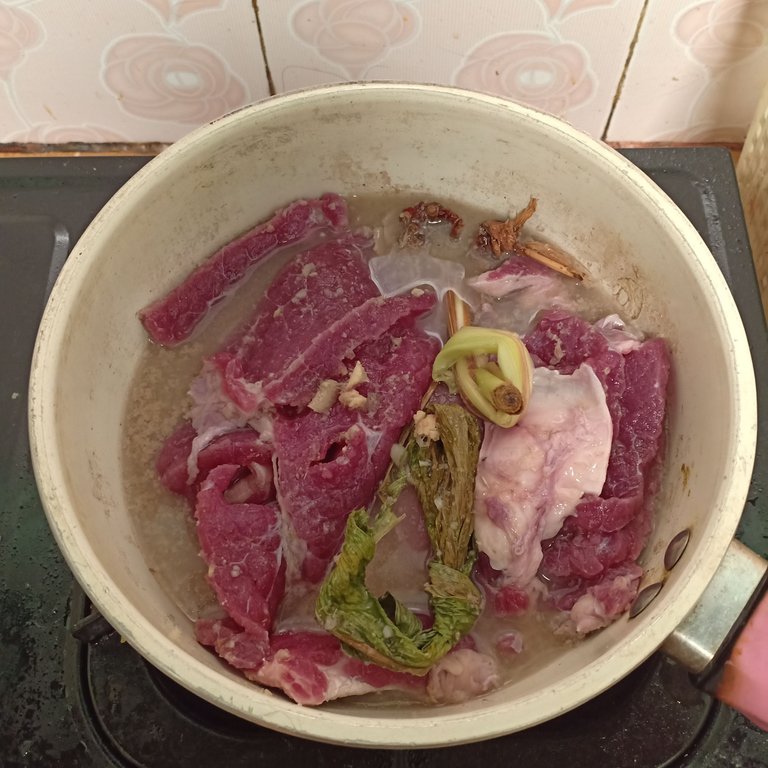 ---
As we wait for the meat to boil, prepare a fry pan to make the chili paste. Here are the ingredients you need:
30 green cayenne peppers
20 chili peppers
15 small red/purple onions
2 clove of garlics
1 tbsp of tamarind (Put it on a tea filter and run some water through it while you smash them slowly using your finger. The water from the smashed tamarind will be used for cooking the chili paste)
Salt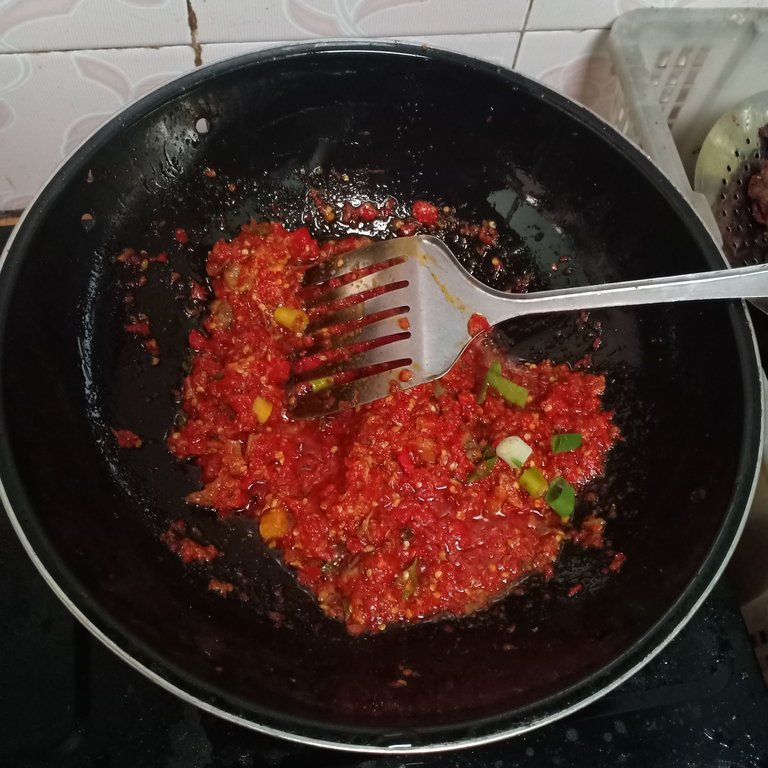 Cook them just how you cook the usual chili paste but don't forget to pour the tamarind water into the frying pan when they are half cooked.
---
Now back with meat, after it's boiled and the texture became really tender, rest them for about five minutes and cut them into smaller pieces so it would be easier to pound them after this.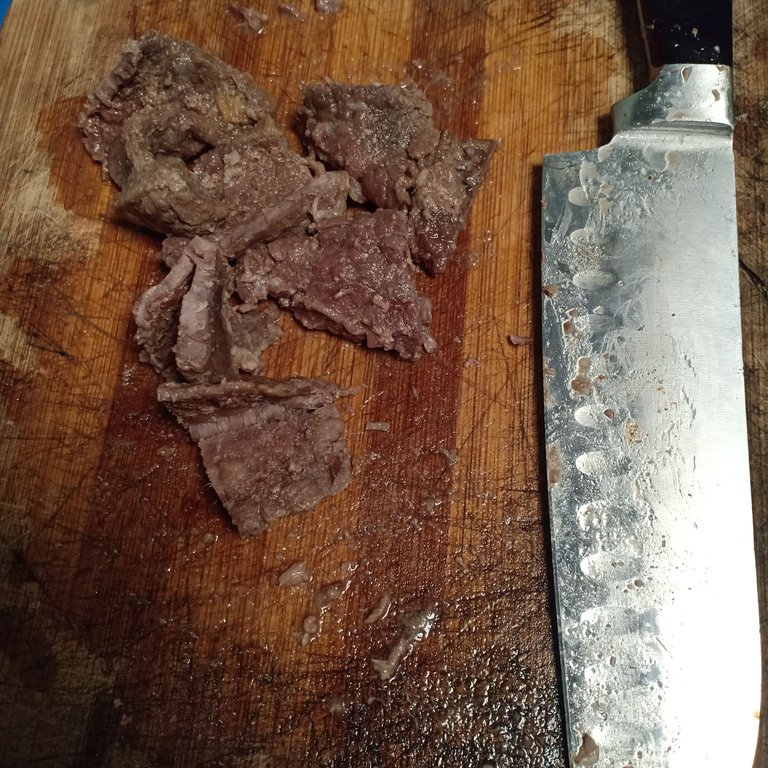 Prepare the metate and start pounding them one by one. Make sure you don't do it too harsh, just enough so that the seasoning can be absorbed well.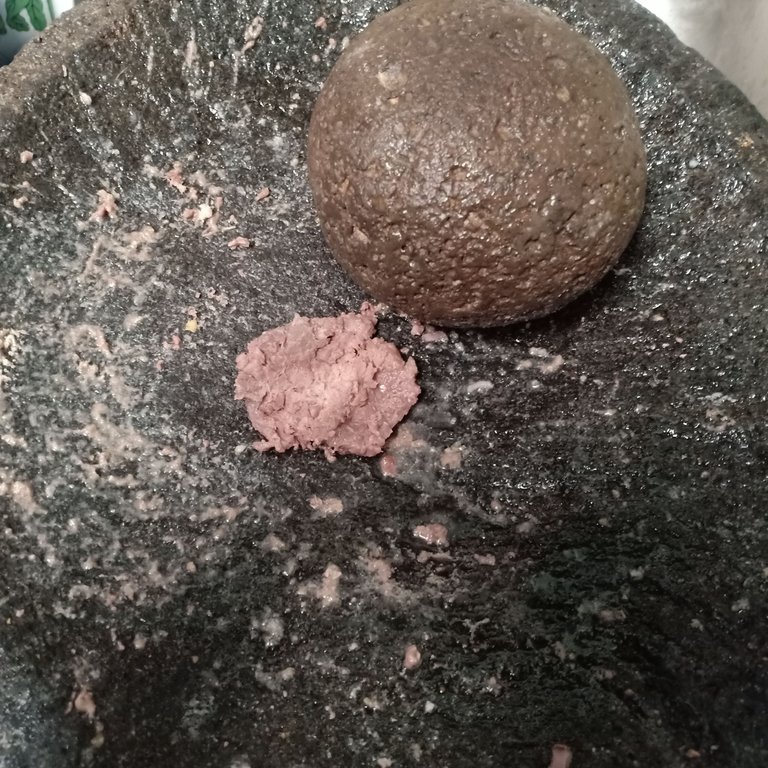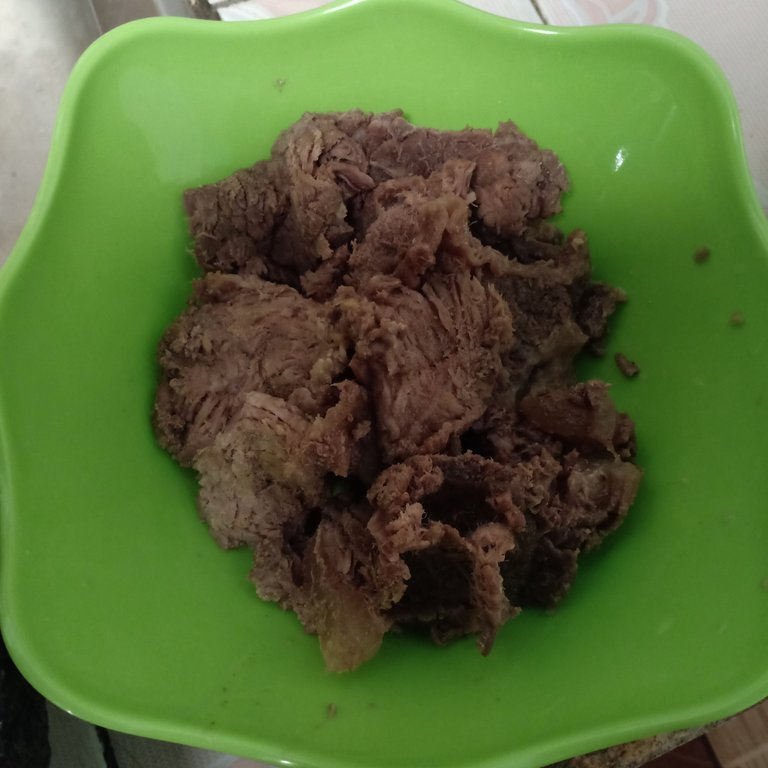 ---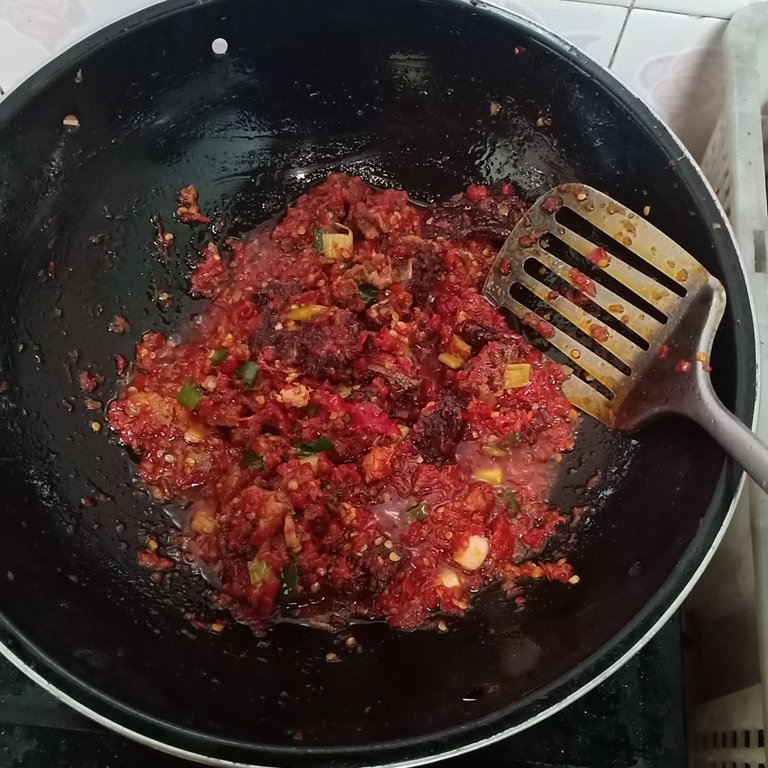 Next pan fry the pounded meat using another frying pan until the meat's color turns into slightly brown, mix them with the chili paste, and done!
---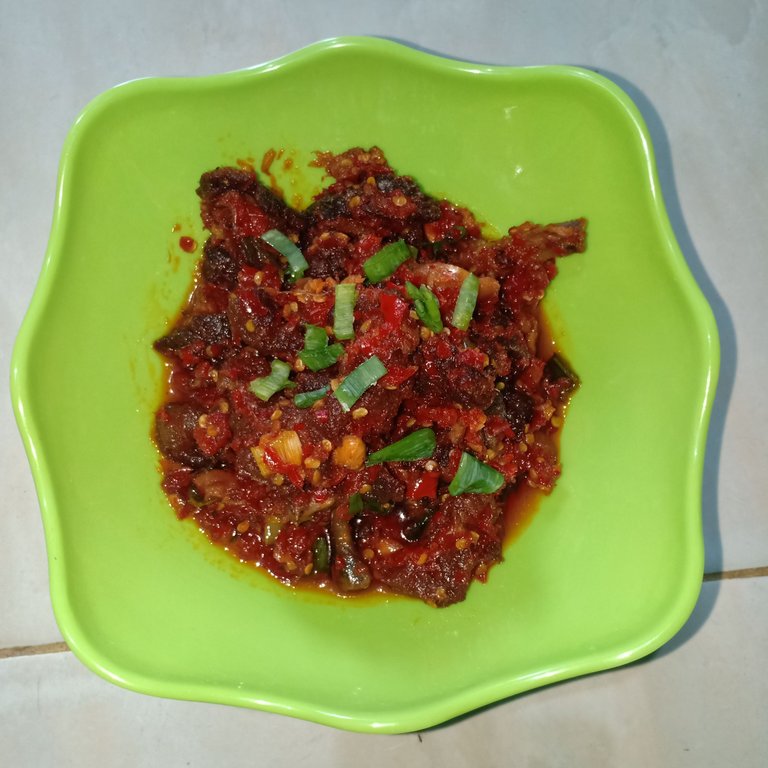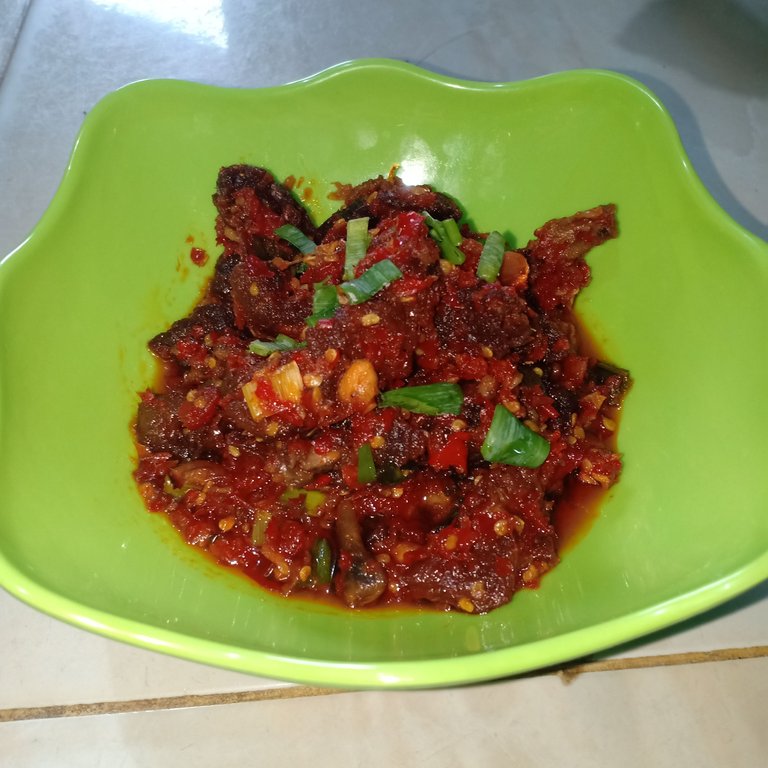 Happy fasting to those who celebrate!
If you like this post, don't forget to upvote and leave some comments. It would be really appreciated. Thank you!