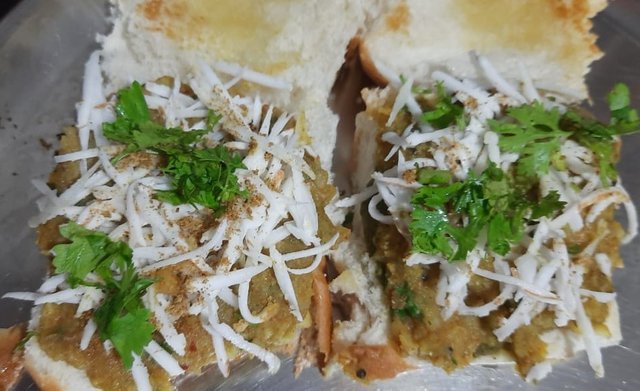 Dabeli is one of the famous Road Side snacks in Mumbai and Gujrat. Dabeli has one of the easiest recipes and it can be made with fewer ingredients too, or the ingredients which are common in every Indian Household. Dabeli can be spicy or can be sweet as per your choice, what I have made is just with medium spice. The Indian Bun also knows as Pav is filled with potato mixture along with different chutney and some other spices.
As I said preparing Dabeli is very easy, first, we will boil Potatoes, and then prepare Dabeli Masala. For the masala, we need red chili, cumin seeds, cinnamon, and coriander seeds and grind it in the mixture grinder.
| Potatoes | Fine Powder |
| --- | --- |
| | |
Then we have prepared the two chutneys, Red and Green. For red chutney, I have used red chilis, garlic, and lemon juice. For green chutney, I have used Coriander leaves.
| Red | Green |
| --- | --- |
| | |
Then I have created the mixture of Potato for filling, which needs Boiled Potatoes, onion, taramind, and then added Dabeli masala which we have prepared earlier. Along with that added chili flakes and coriander leaves.
| Ingredients | Potato Mixture |
| --- | --- |
| | |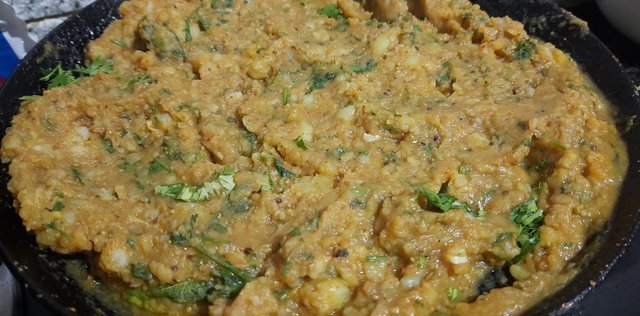 Now it's time to fill the Pav with the potato mixture and other things. At first heat, the pav and then apply green chutney over it.
| Heating | Applying Chutney |
| --- | --- |
| | |
After that add potato mixture and some grated coconut over it.
| Adding Potator Mixture | Adding Grated Coconut |
| --- | --- |
| | |
And then garnish it with Cardomom leaves or anything which you want it with :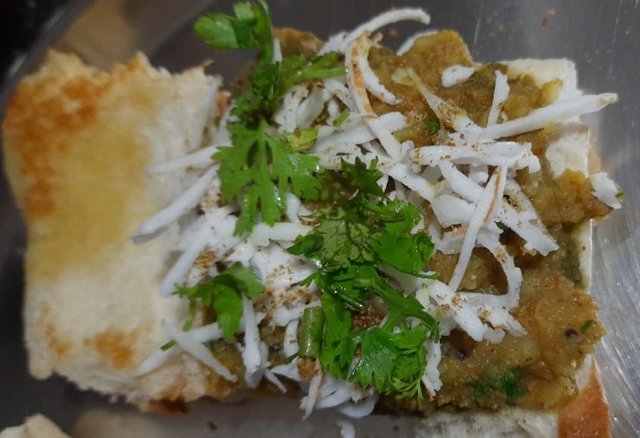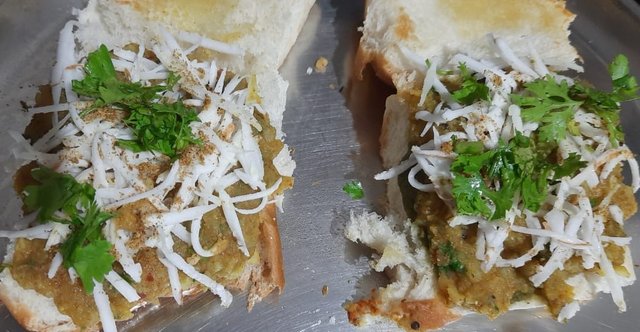 And then eat this beautiful, yummy and tasty street food at home.