Its been a long time I have posted any recipe out here. Some days ago I have prepared Matar or Peas Stuffed Paratha. Lets go through the recipe and see how simple and easy is to prepare this.
Peas Stuffing
At first take 2-3 bowl of fresh peas and put it in the mixer grinder. Put some salt too as per the taste, but do not add extra as we have to add the salt in the dough too.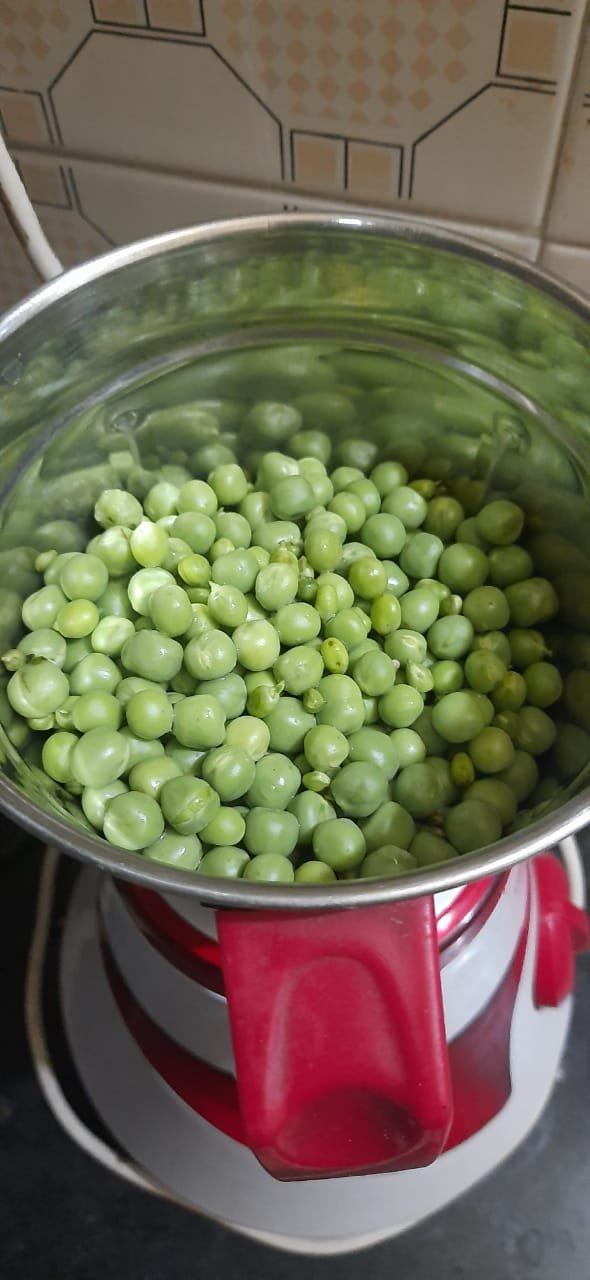 After grinding it will look something like this.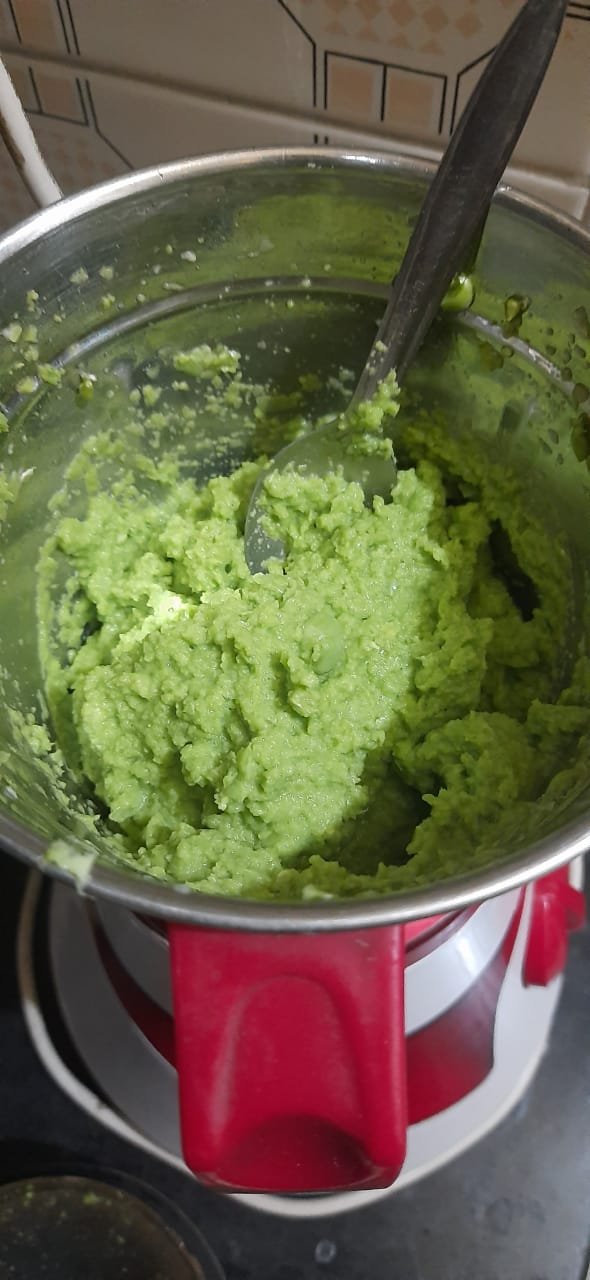 Put all the grinded peas into Pan and fry it until it becomes brownish in color. Just be careful because you have to stir it continuously otherwise it will burn.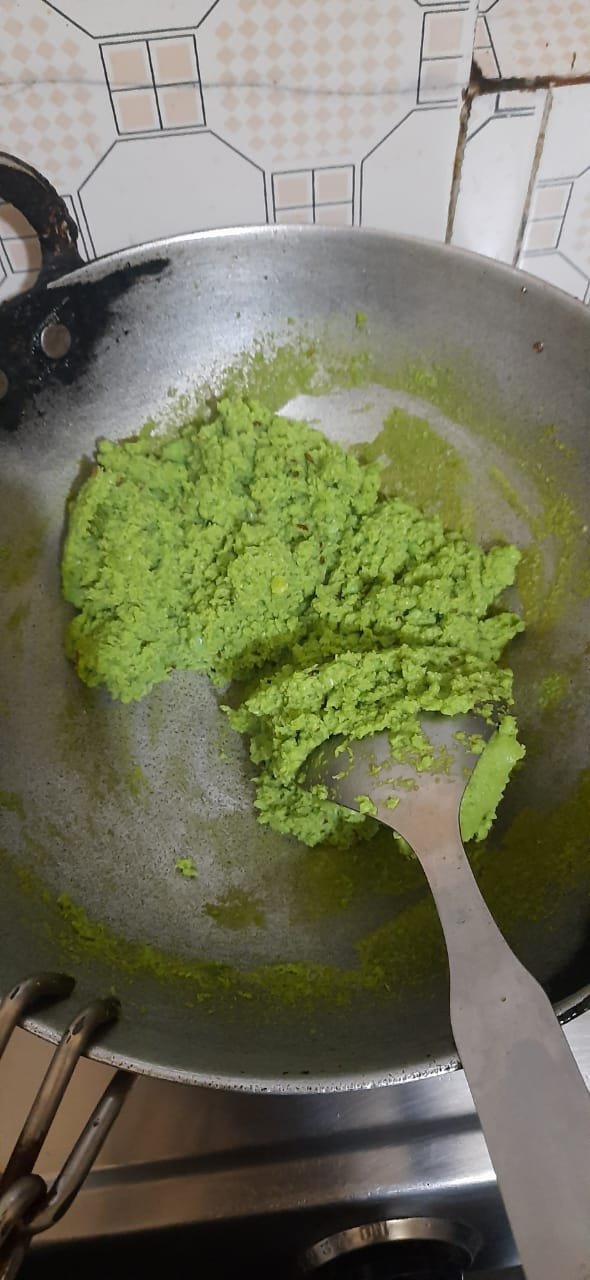 It will become something light brown, then you can stop the flame and wait till it becomes little cool.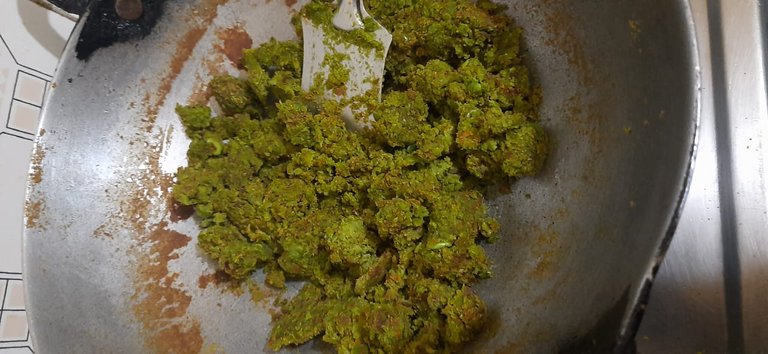 This is the stuffing which we are going to use inside the dough.
Making Dough And Rolling it With Stuffed Peas
Take whole wheat flour and 1 tsp salt, 2 tsp oil and half cup water and begin to knead in a mixing bowl. Knead until it becomes soft and smooth dough. Keep it aside for 30 minutes or until the peas stuffing becomes cooler.
Now take small balls from the dough and roll them to around 4-5 inches in diameter as shown below.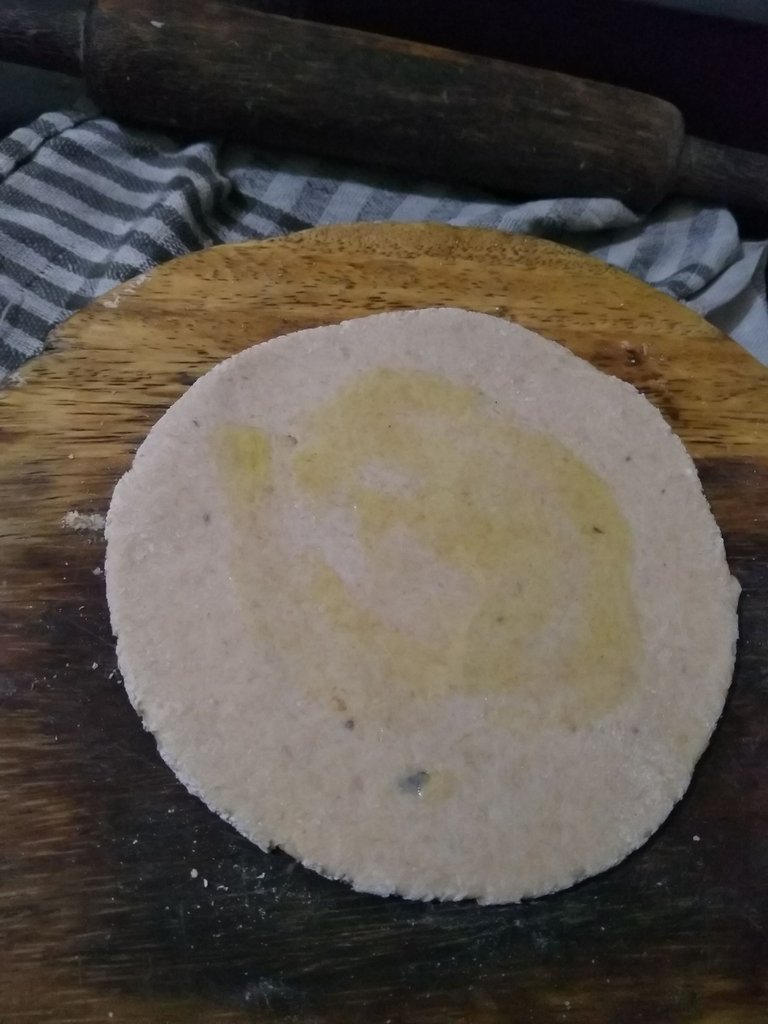 Then place peas stuffing inside it and cover it from all ends to make it a dough again.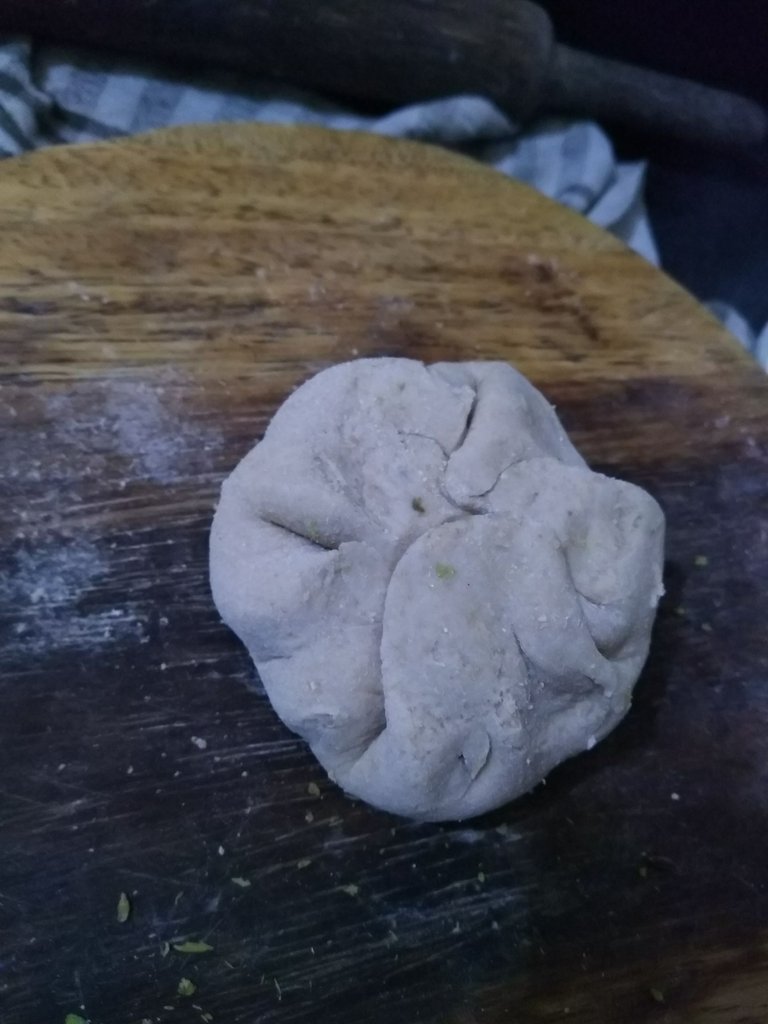 And then roll gently to around the same size or bigger based on the dough.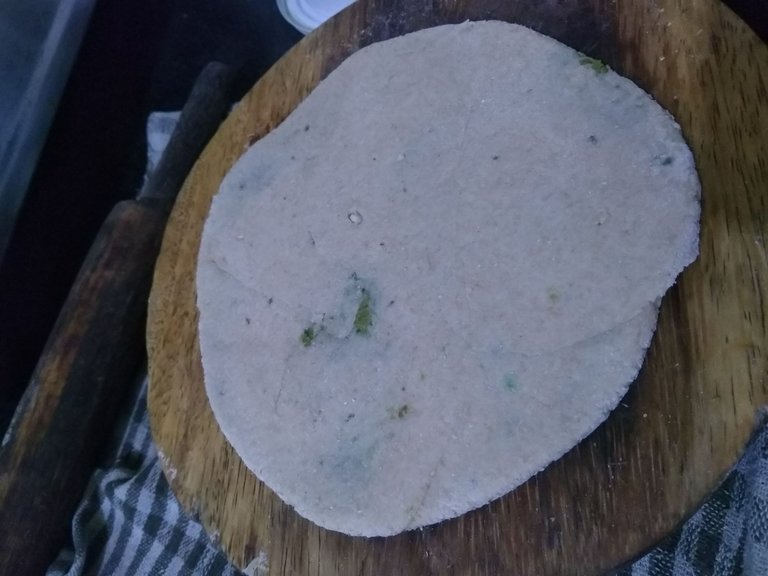 Then add the peas paratha to the Hot Pan. When one side is partially cooked, flip the paratha and apply oil. Once the other side is partially cooked flip it again and apply oil to that side too.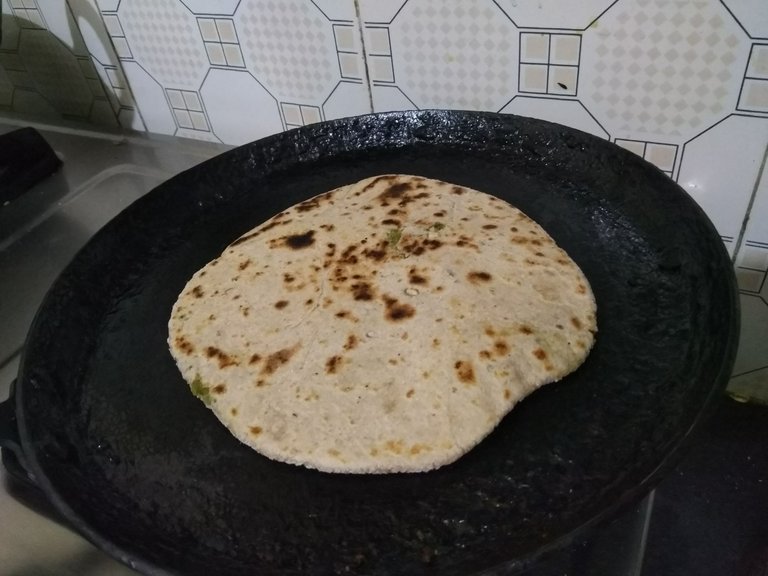 Once it is cooked on both side, you can remove it from the Pan or Tawa.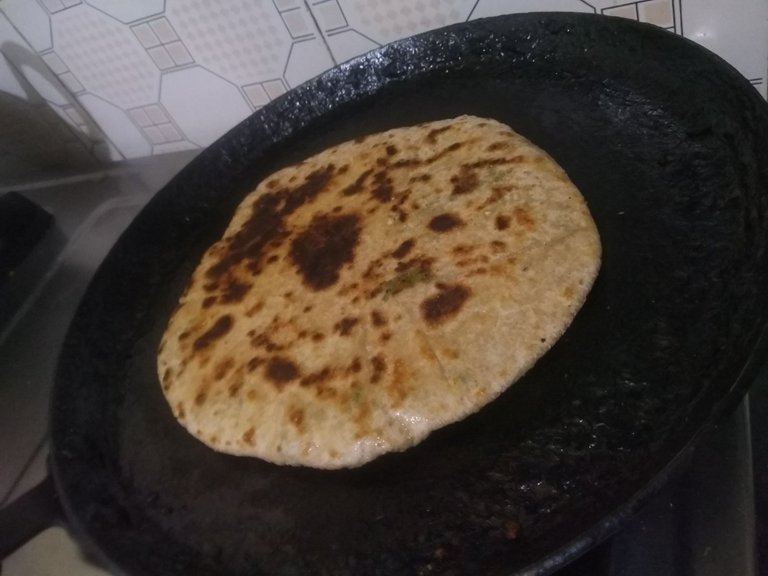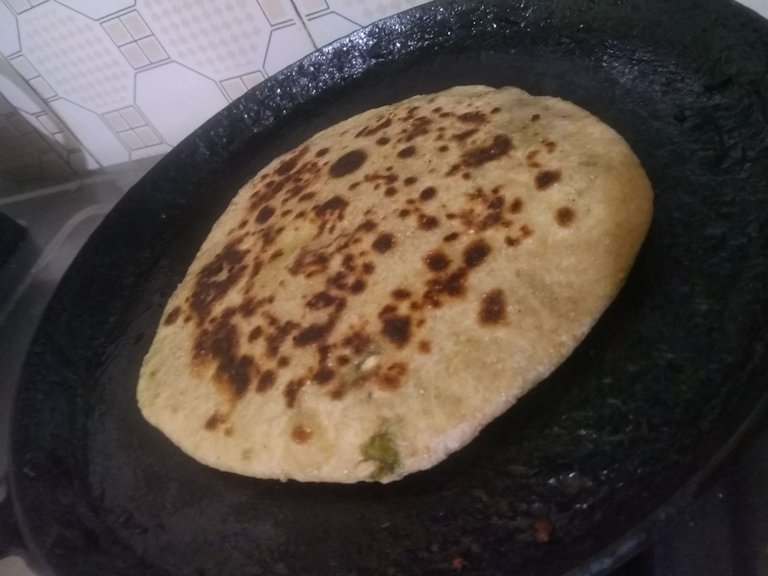 Serve it Hot with Pickle, Curd or Tomato Sauce.