Mi Versión de Pepito Venezolano.
El Pepito Venezolano es una preparación tipo sándwich en la cual se combina carnes con vegetales y aderezos en un pan. Es un tipo de comida rápida, la cual se puede encontrar en diversos sitios de expendios de comidas. La combinación de ingredientes permite obtener un plato exquisito al paladar.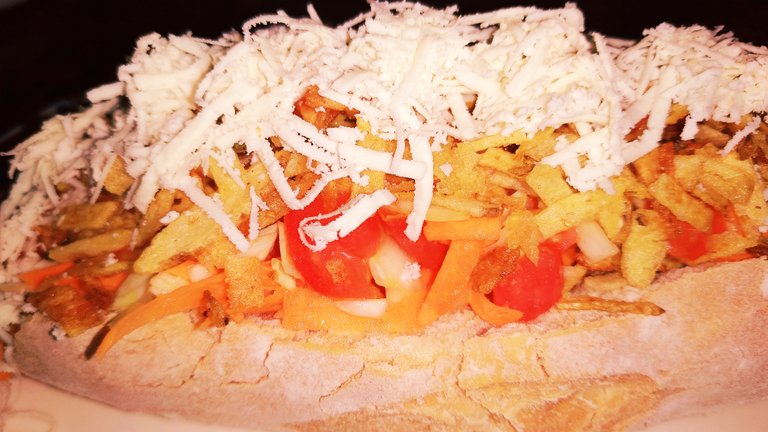 Ingredientes:
Pan
carne de res
repollo
zanahoria
tomate
mostaza
salsa de tomate
papas fritas
aceite
sal
vinagre
queso blanco rallado
pimienta negra

Preparación:
paso 1.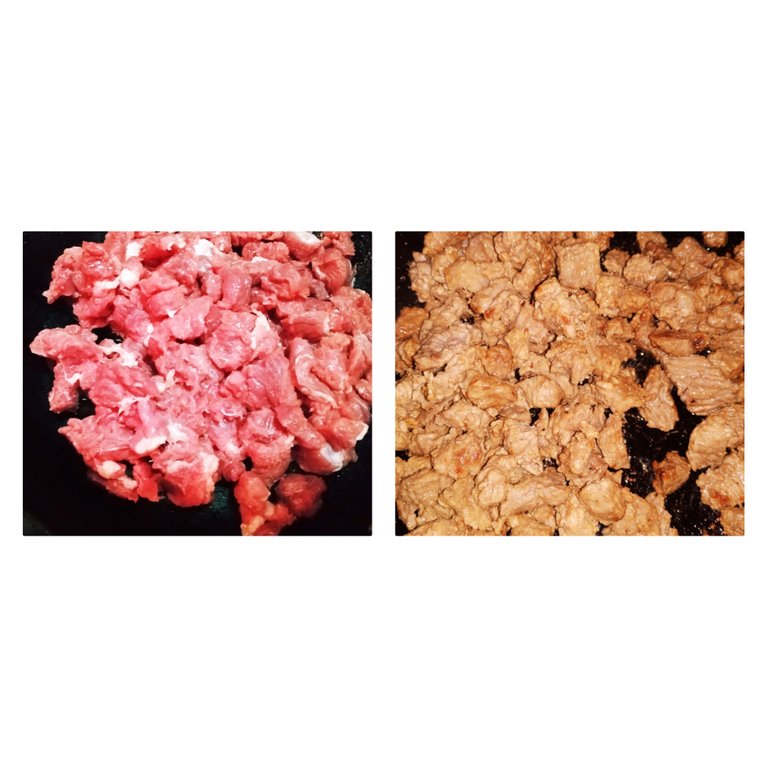 Para preparar estos ricos pepitos, comienzo por picar la carne en trozos pequeños, le agrego sal, pimienta y media cucharada de vinagre blanco. En una sartén previamente calentado agrego una cucharada de aceite y procedo a saltear la carne, hasta obtener un punto de cocción adecuado, se retira del fuego y se reserva.
Paso 2.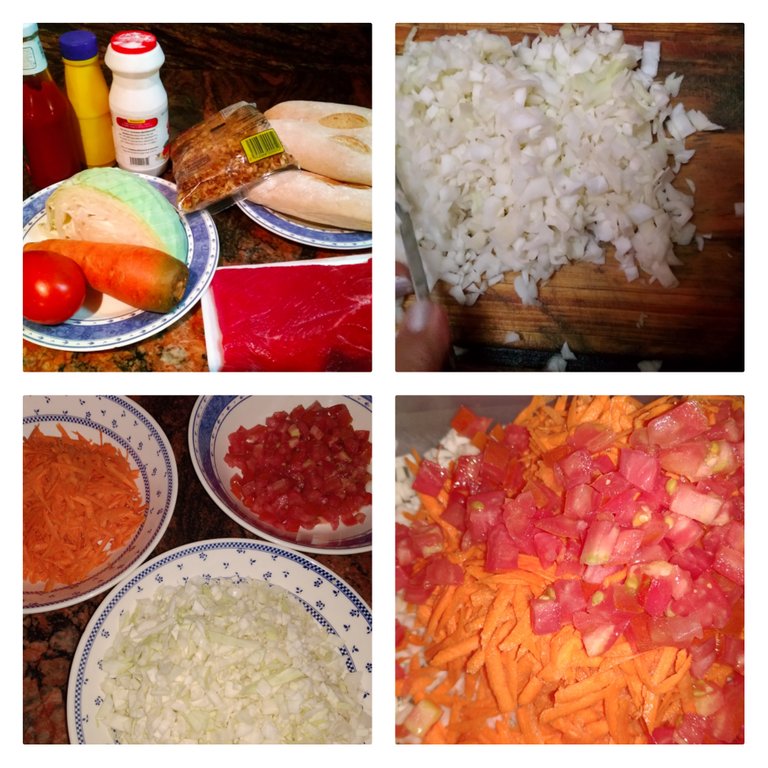 Mientras la carne avanza en cocción se prepara la ensalada , comienzo por lavar con agua y vinagre el tomate, el repollo y la zanahoria. pico el repollo y tomate en trozos pequeños y procedo a rallar la zanahoria por el lado más grueso del rallador, agrego sal, vinagre y aceite, mezclo bien y reservo.
Paso 3.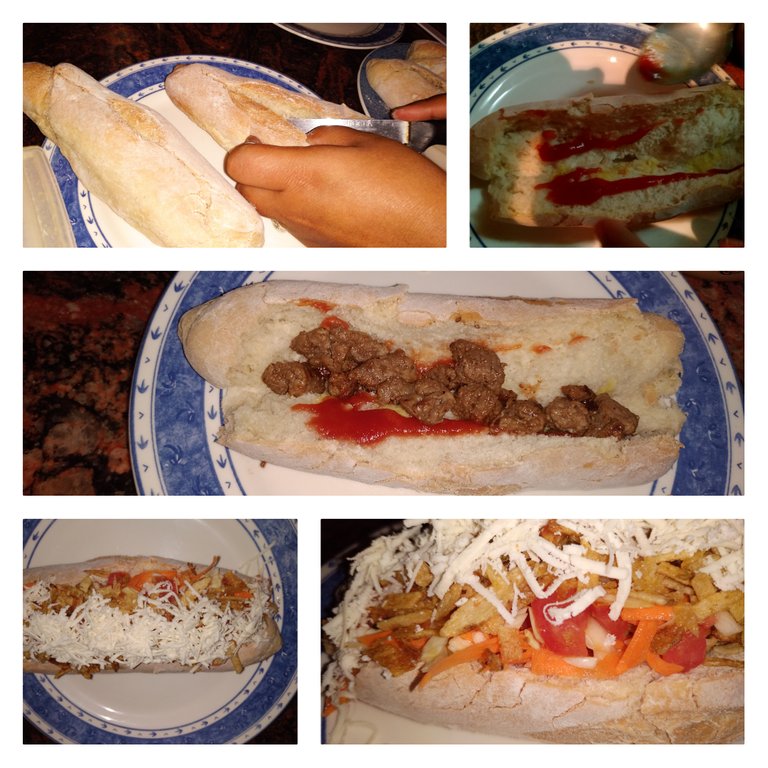 Ya preparados todos los ingredientes , abro los panes y los llevo al microondas por unos segundos para calentar, luego comienzo el relleno, comienzo colocando salsa de tomate y mostaza, luego agrego la carne, la ensalada, papas fritas, salsa y finalmente el queso rallado.
Están listos para disfrutar en familia...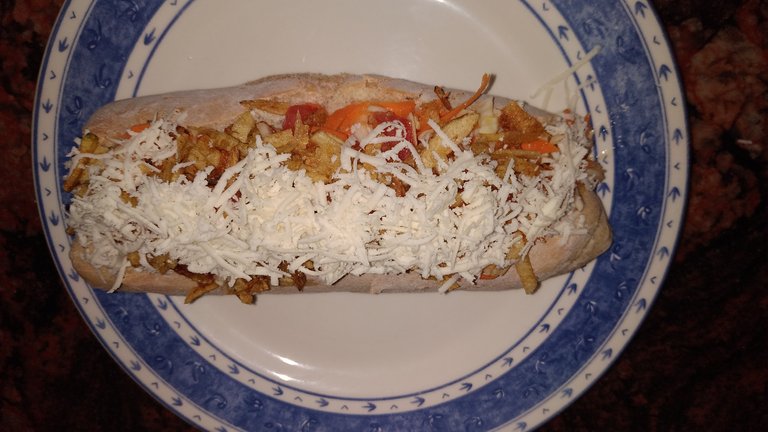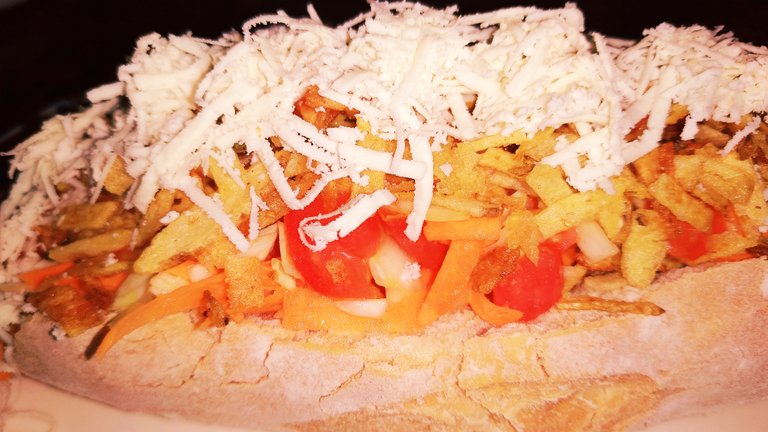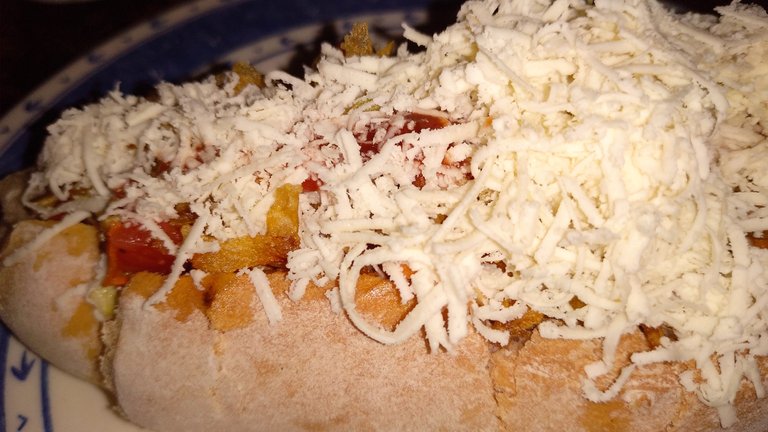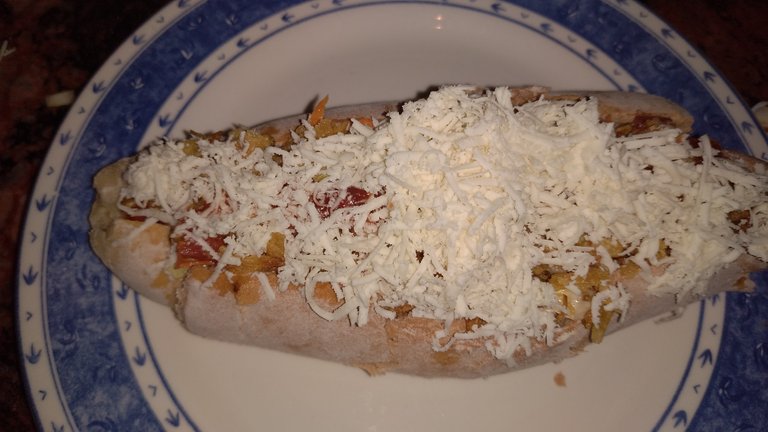 La Vida es Arte...
Gracias por leerme! Nos encontraremos en el próximo post @dorada.
Nota: fotos de mi autoría capturadas con dispositivo móvil Redmi 8.
English Version
My version of Pepito Venezolano.
The Pepito Venezolano is a sandwich type preparation in which meats are combined with vegetables and toppings in a bread. It is a type of fast food, which can be found in various food outlets. The combination of ingredients allows to obtain an exquisite dish to the palate.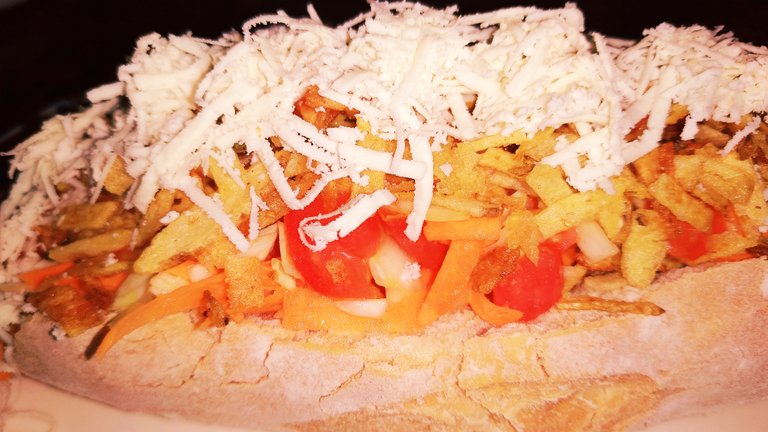 Ingredients:
Bread
beef
cabbage
carrot
tomato
mustard
tomato sauce
French fries
oil
salt
vinegar
grated white cheese
black pepper

Preparation:
step 1.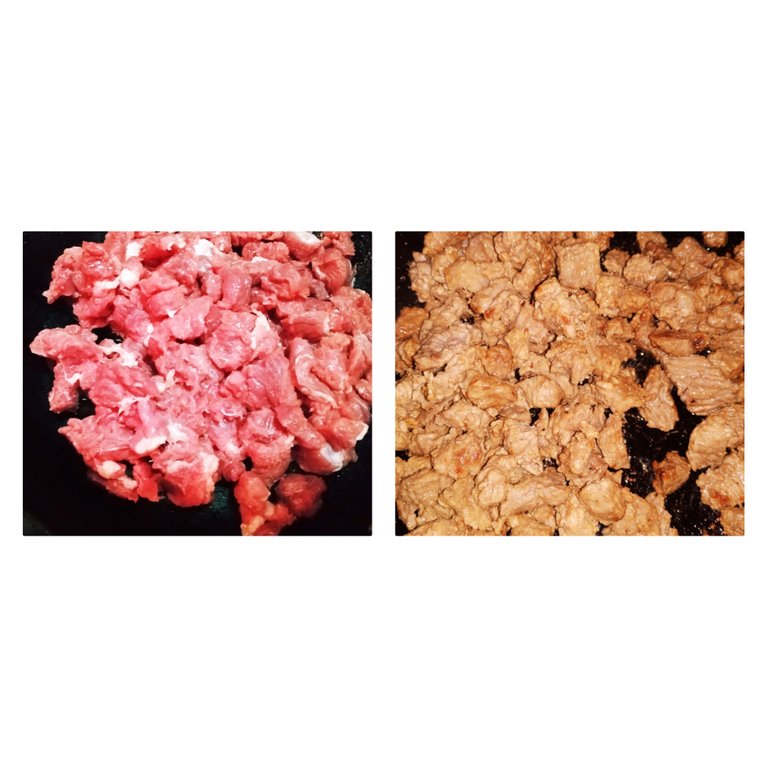 To prepare these delicious pepitos, I start by chopping the meat into small pieces, add salt, pepper and half a tablespoon of white vinegar. In a previously heated frying pan I add a tablespoon of oil and proceed to sauté the meat, until a suitable cooking point is obtained, remove from heat and set aside.
Step 2.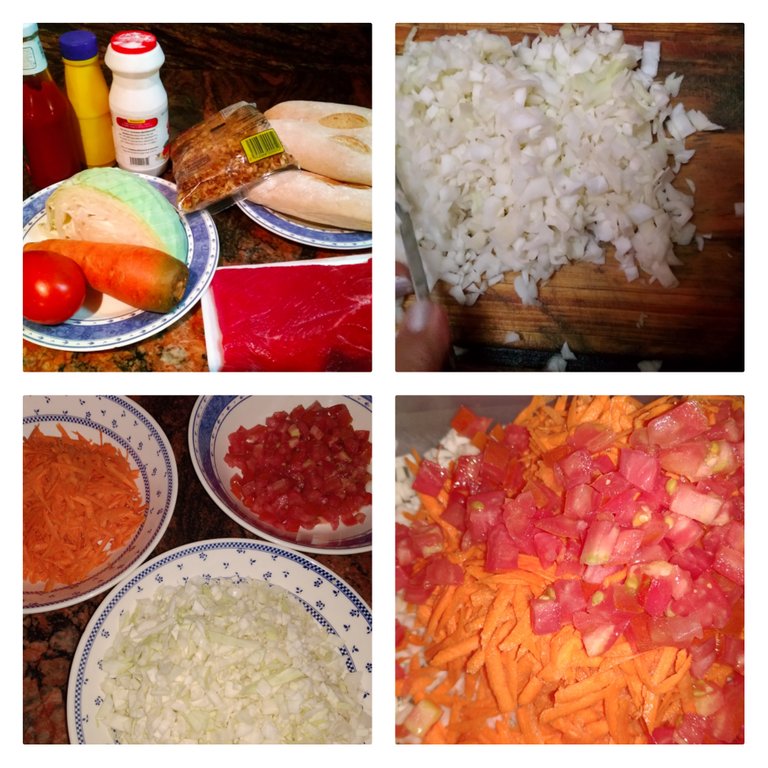 While the meat is cooking the salad is prepared, I start by washing the tomato, cabbage and carrot with water and vinegar. I chop the cabbage and tomato into small pieces and proceed to grate the carrot on the coarsest side of the grater, add salt, vinegar and oil, mix well and set aside.
Step 3.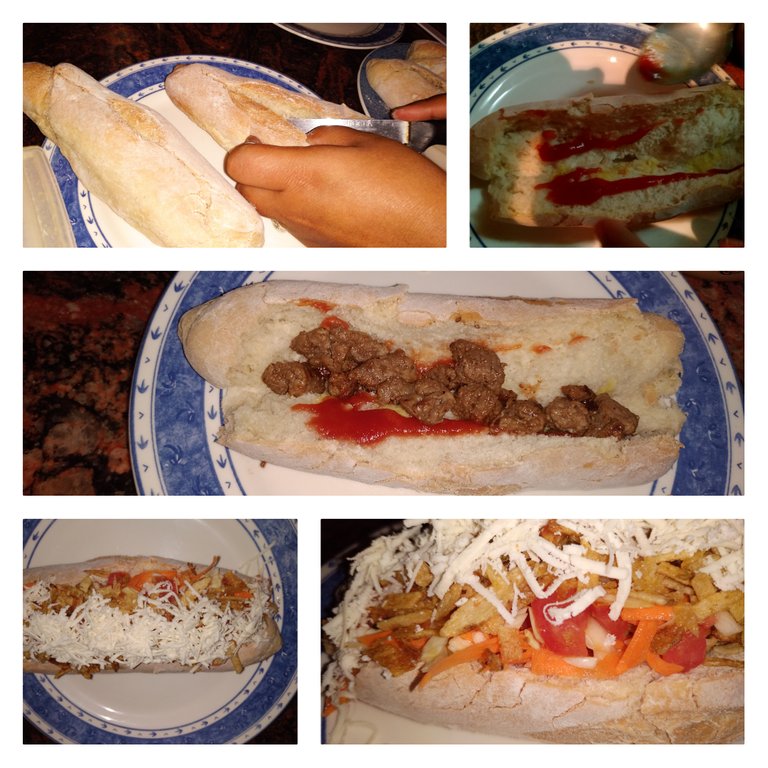 Already prepared all the ingredients, I open the breads and take them to the microwave for a few seconds to heat, then I start the filling, I start putting tomato sauce and mustard, then add the meat, salad, chips, salsa and finally the grated cheese.
They are ready to be enjoyed with the family....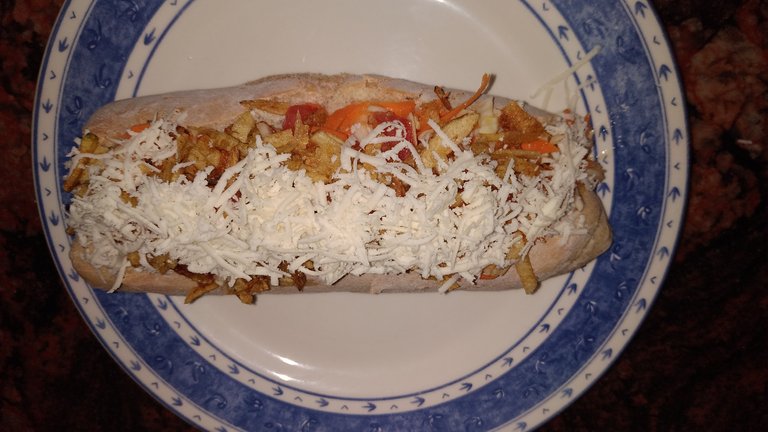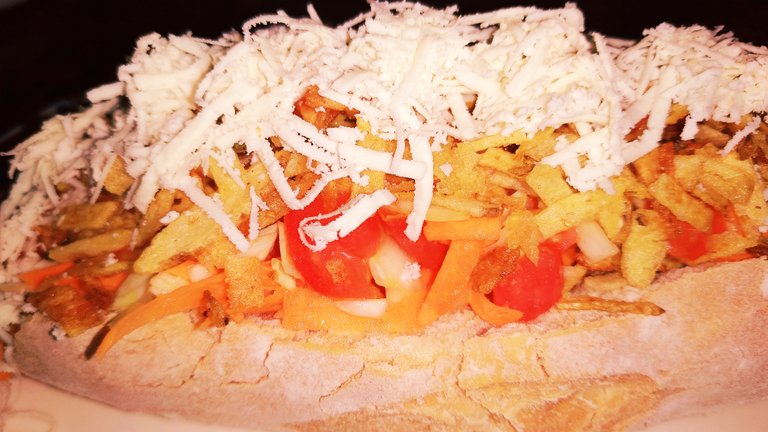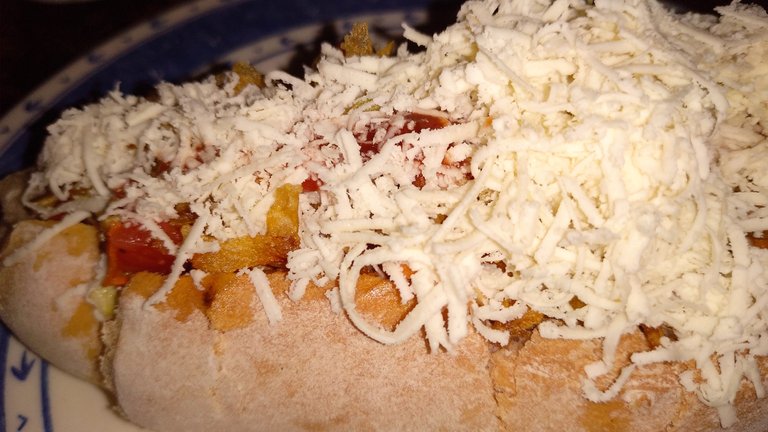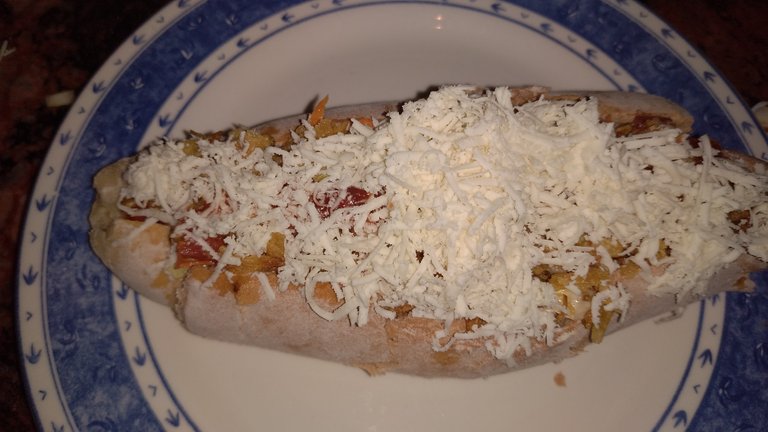 Life is Art...
Thanks for reading me! I'll meet you in the next post @dorada.
Note: photos of my authorship captured with Redmi 8 mobile device.