Good morning my dear @foodiesbeehive co-members, and have a good day to each of us. This morning, let me share to you my special Filipino desserts, the "cassava roll". Last day , me and my Grandparents made a homemade cassava roll, and its look interesting for me to take a picture of it so I will share it to you all.
By making the cassava roll, first gather the ingredients;
Margarine
Sugar
Food color (optional )
Coconut pulp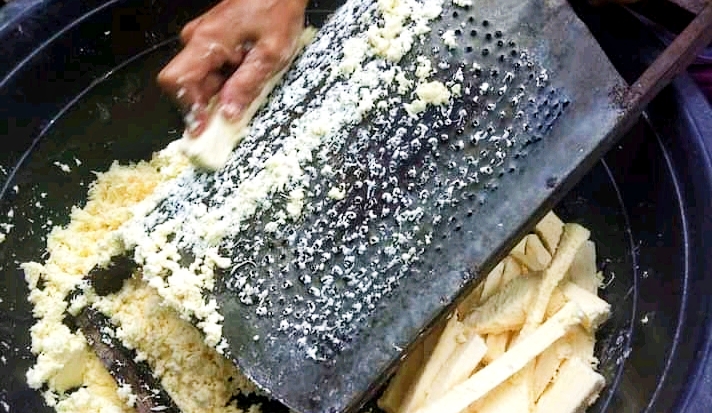 First, crushed the cassava into fine pieces. This will be easily to make a right amount of circles.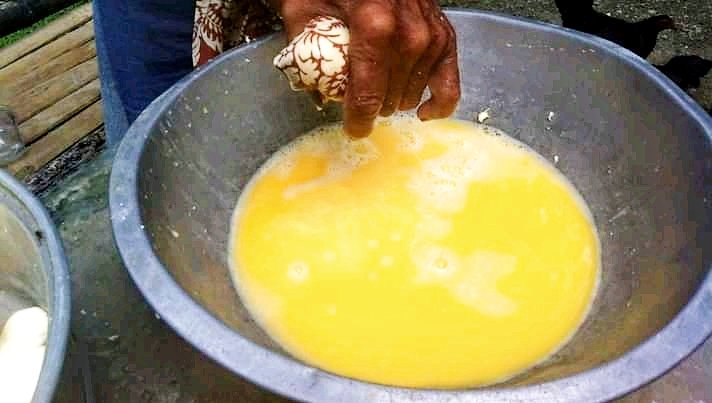 Next, put the crushed cassava in a clean cloth and squeezed it until it comes its juices. The extract of the cassava can be made into hotcakes. Just left the extract for a day and get the white particles and dry it in the sun.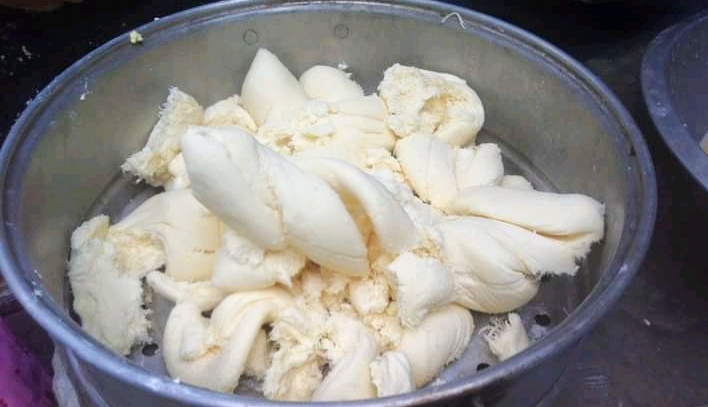 Put the squezed cassava in a clean materials just like tupperware. And repeat the process until it will all squeezed up.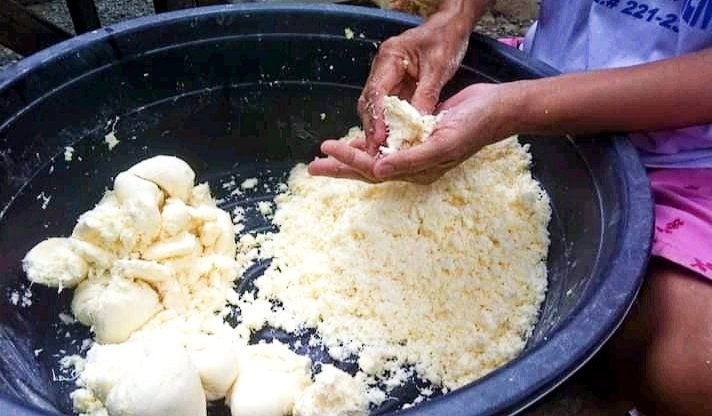 It should be torn to fine peices all chunks of squeezed cassava until it will refined.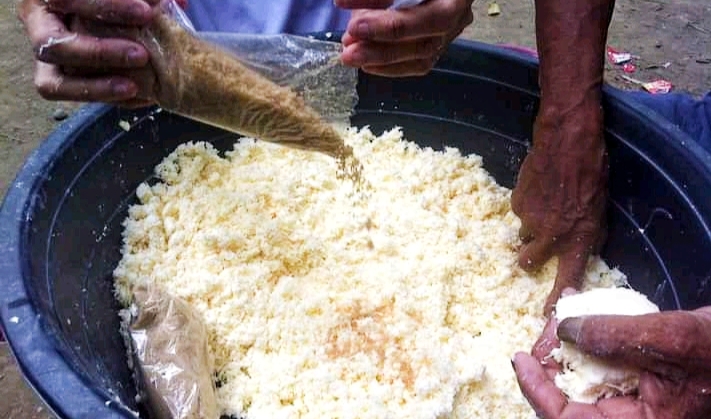 Add the sugar, margarine and food coloring or flavor to make a tasty cassava roll. Mix it very well to balance the taste.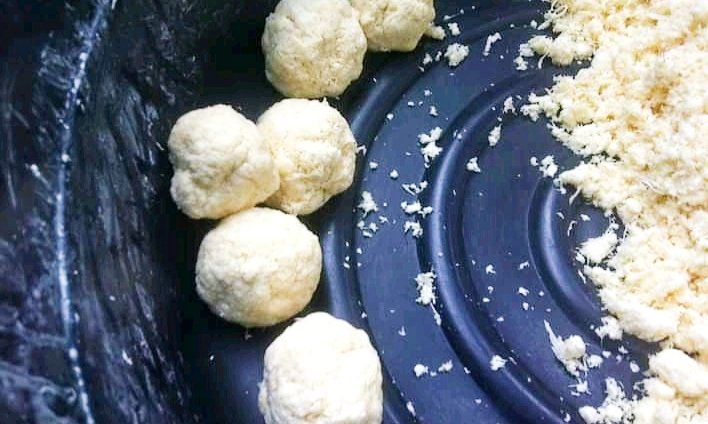 Make a circle shape of it and make sure it has a right shape so it can be presentable to others.
Put this in the steamer and cooked it for 45 minutes. When the cassava roll is cooked add the coconut pulp and serve it while its hot.
Cassava roll is good for business also, most of the people here loves to eat this kind of food or snacks. And also, it is one of the Filipino snacks here in our country.