Originally imported from Central America years ago, Sapota or also known as Sappodilla has been quite popular in Vietnam nowadays. This fruit is grown mostly in north Vietnam, with the shape of a huge egg and brownish skin. When ripe, the brown and yellow pulp is very juicy and has a molasses-like taste.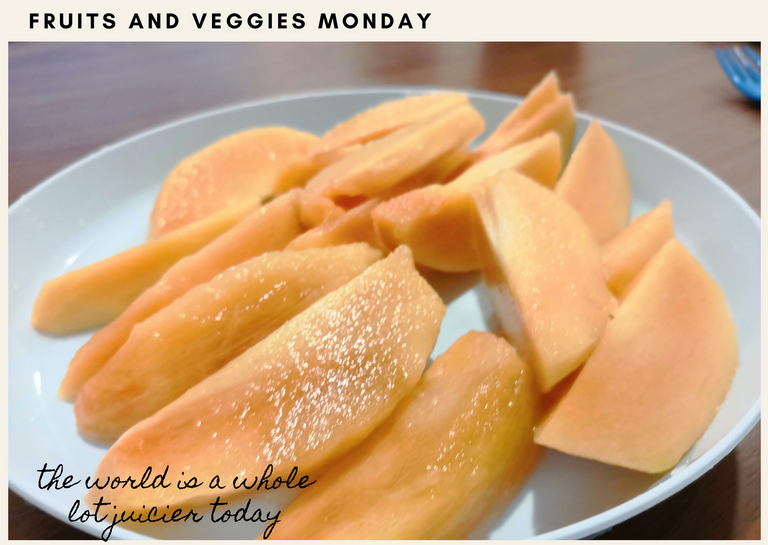 The Vietnamese call it Hồng Xiêm while back home in Malaysia, we call it Ciku. Though the Ciku shape back home is smaller in size, in terms of taste, it's the same. I found this fruit by chance in this country; of course not without many questioning to the locals. It's nice to enjoy the local fruits here for a price half of what I used to pay back home.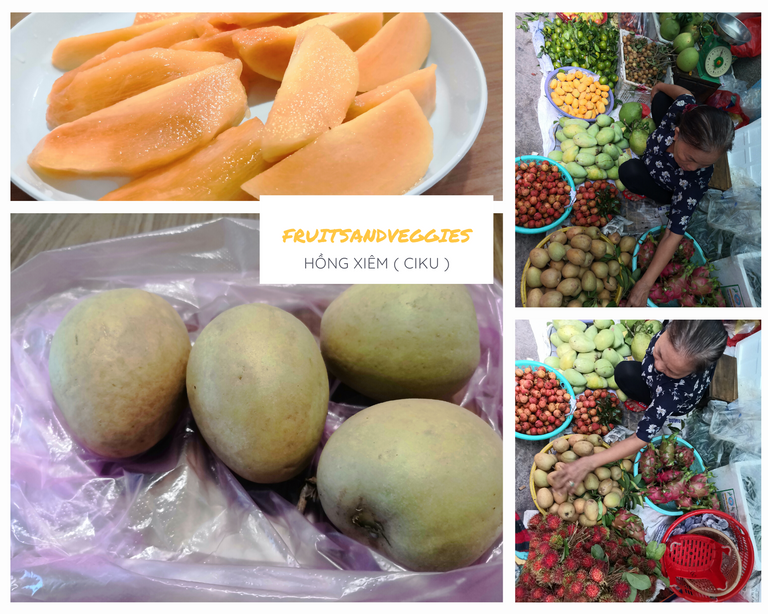 When the fruit sellers displays the local fruits, it's always in baskets like these. Calling out to passerby like me and telling us the price for 1 kg. All fruits as you can see is fresh and just the right time to enjoy. I am indeed pleased to be able to enjoy such luxury as nothing is greater than getting the right amount of vitamins into our body. With such variety of fruits, it is a wonder why the locals here are so healthy and slim.
I'm not sure if they use Hồng Xiêm for any other dishes. So far, I've only seen it being enjoyed as it is. However it may be, this is a perfect fruit to enjoy in the summer.
---
I'll definitely share more in my next post. Hope you enjoy my photo taken from my Huawei

Come & join FRUITS & VEGGIES MONDAY by @lenasveganliving
• Take and post at least 3 photos of fruits and vegetables. (It can be variety or just one kind from the garden, supermarket or anywhere you wish, PLANT BASED RECIPES ARE WELCOMED).
• One entry only!!!
• PLEASE MAKE SURE THE ENTRY IS 100% ORIGINAL CONTENT!!! (images and text)
• Text must be at least 100 words.
• Use hashtag #fruitsandveggiesmonday
• Mention the creator @lenasveganliving, the host @plantstoplanks and the title FRUITS AND VEGGIES MONDAY