I will tell you a little about how to roast coffee properly, first of all you have to be more relaxed to look at the beans you are going to sort.
Correct the sitting position because this is a tedious and tiring job, but it still has to be done for the taste you are looking for.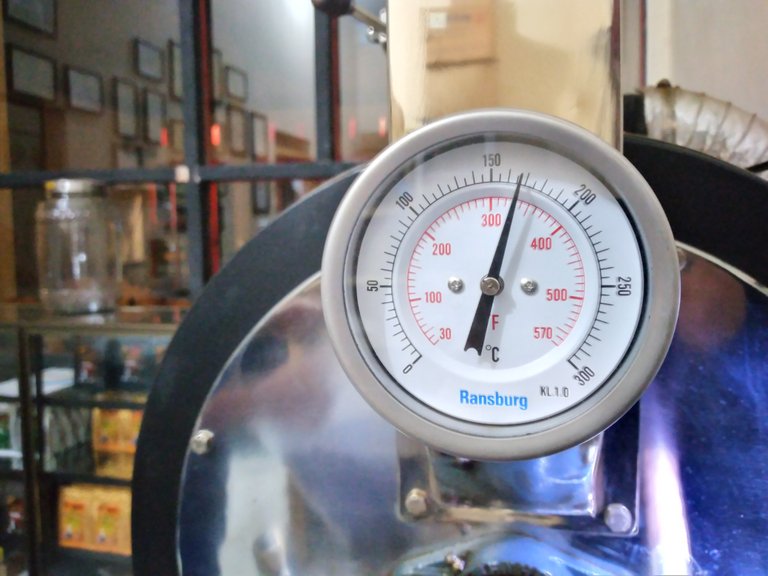 Coffee beans that have been dried with sufficient air density are taken for the next stage.
Giving good taste must be in a good way, a good variation of aroma also depends on this stage of sorting the beans.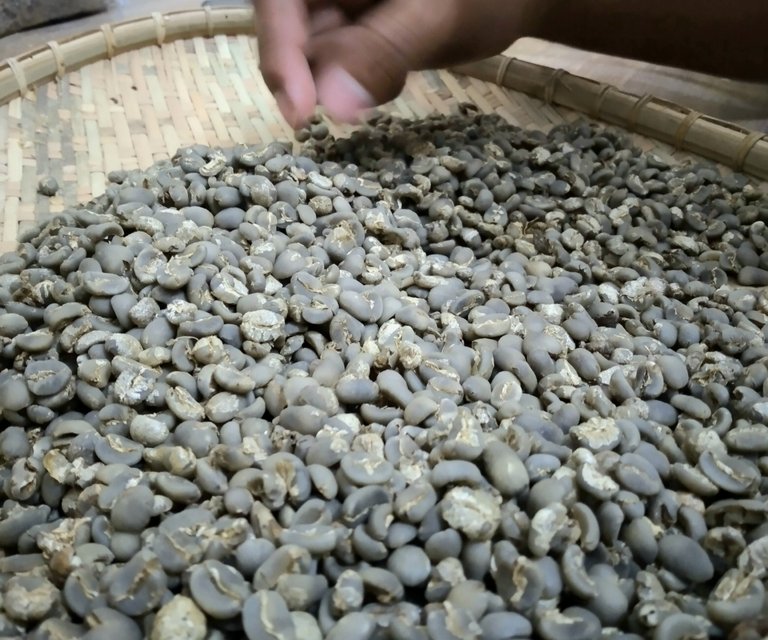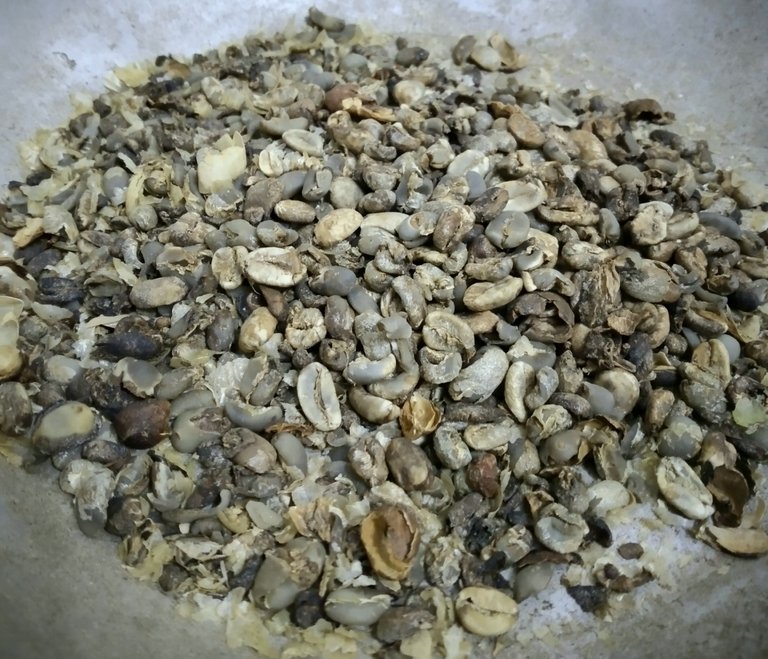 Defective beans give an uncomfortable taste, there are several names for defective coffee beans, in the next content I will share that knowledge with you.
Meanwhile, the names of seeds that have passed the sorting stage are divided into several classes, such as grade 1, grade 2 and so on.
I will start for the roasting process. Using the "Williams" roasting machine with a capacity of 6 kilograms I will bake it for you.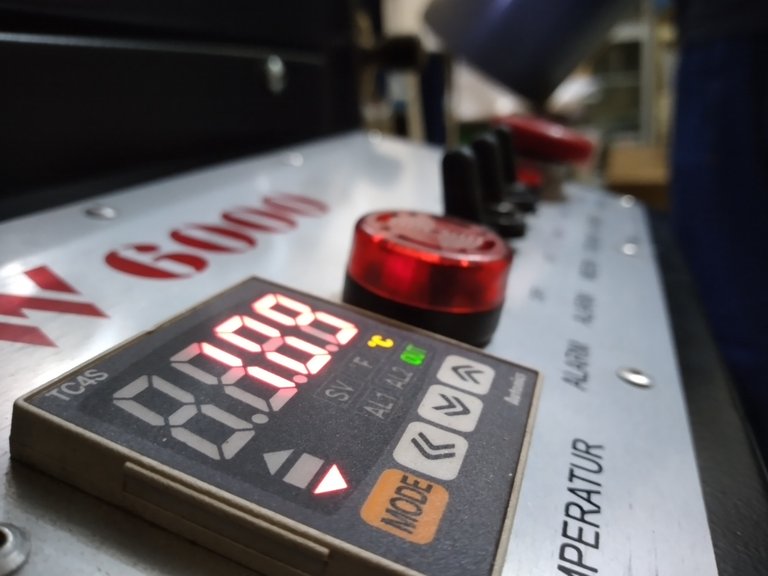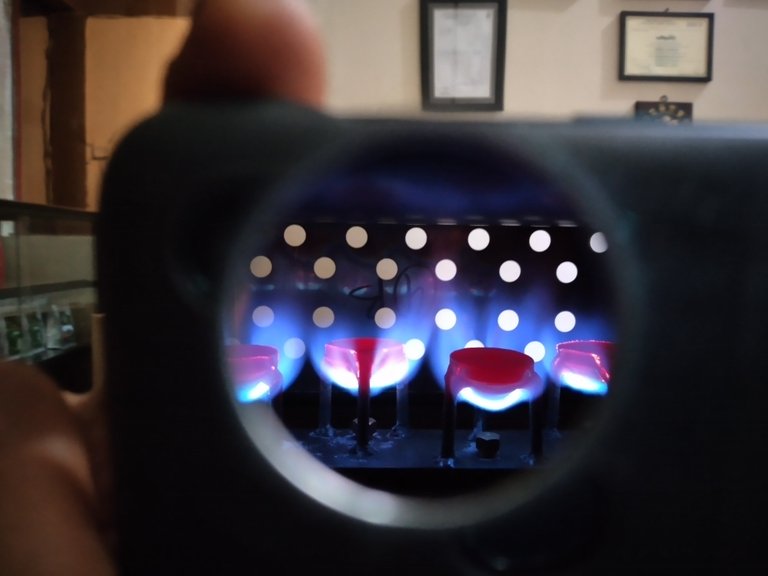 Little information exists that determining good coffee is not only based on the source of the coffee beans or where they are planted, but also fresh and new coffee beans are also one of the causes.
We must always pay attention to the ripening process of the beans we roast, so that we understand the characteristics of these coffee bean changes.
The roasting level is also divided into several levels, namely Light, Medium to dark. I'll explain that in the next post later.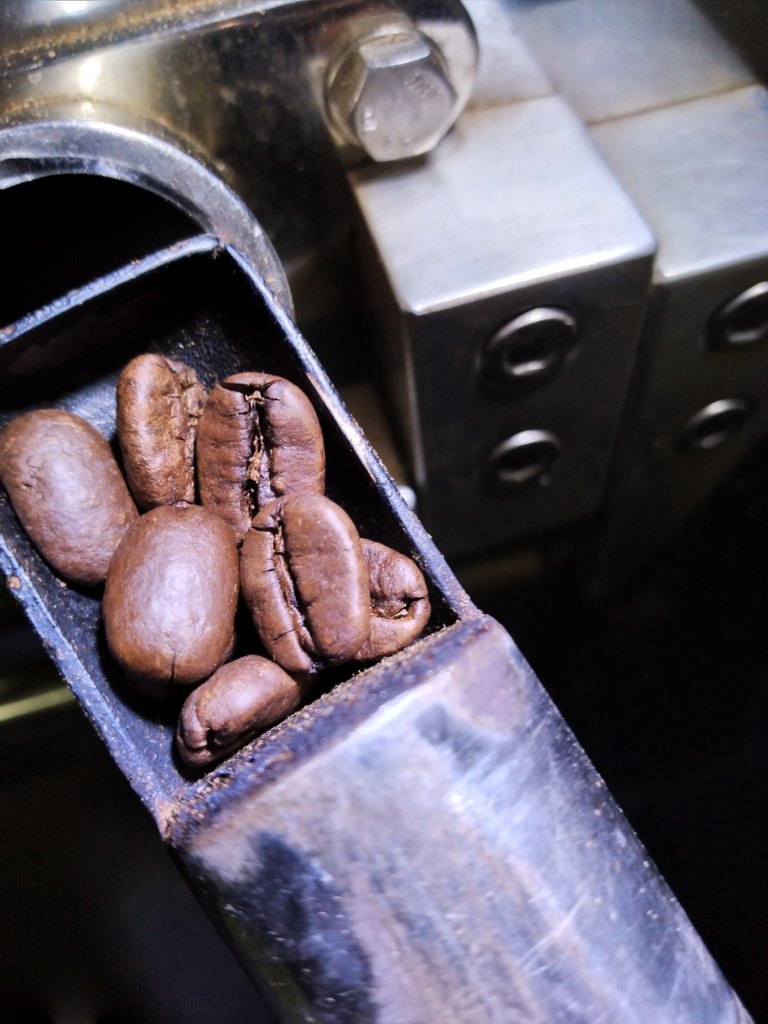 This is the result of the coffee beans that we have roasted, are at the Fullcity roast level or the second crack.