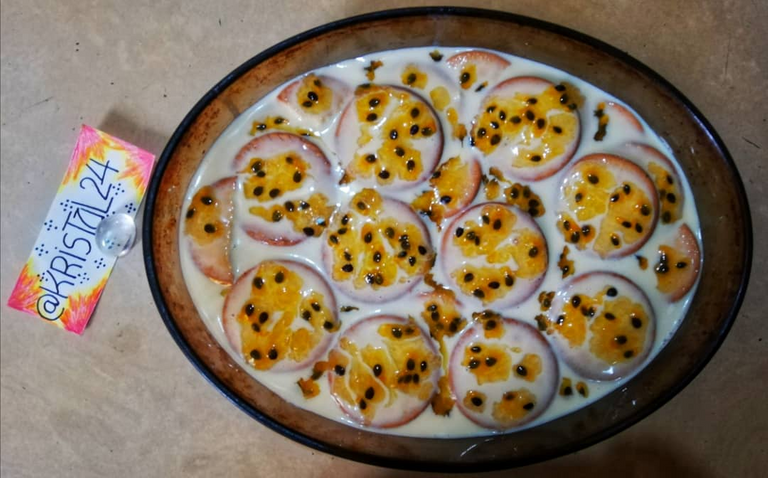 Happy Friday Hivers, I hope you have had a great week.... In this opportunity, I will explain "step by step" how to elaborate an exquisite dessert with "passion fruit and condensed milk". For this recipe we will use 3 types of condensed milk: condensed, evaporated and cream, with these ingredients we will get a wonderful consistency, very creamy and delicious... A delicacy to the palate!
I hope you will be encouraged to prepare this succulent recipe and enjoy an unforgettable snack among your family and friends... Let's start our fun and fantastic process.
Feliz viernes Hivers, espero que hayan pasado un excelente semana... En ésta oportunidad, les explicaré "paso a paso" como elaborar un exquisito postre con "maracuyá y leche condensada". Para ésta receta utilizaremos 3 tipos de leche: condensada, evaporada y crema de leche, con éstos ingredientes conseguiremos una maravillosa consistencia, muy cremosa y deliciosa... Un manjar al paladar!
Espero que se animen a preparar ésta suculenta receta y disfruten de una inolvidable merienda con sus familiares y amigos... Empecemos nuestro divertido y fantástico proceso.

You will need the following ingredients:
1 cup condensed milk
1 cup evaporated milk
1 cup heavy cream
1 sachet of unflavored gelatin
4 passion fruit (500 gr)
vanilla cookies
Necesitarán los siguientes ingredientes:
1 taza de leche condensada
1 taza de leche evaporada
1 taza de crema de leche
1 sobre de gelatina sin sabor
4 maracuyá (500 gr)
galletas de vainilla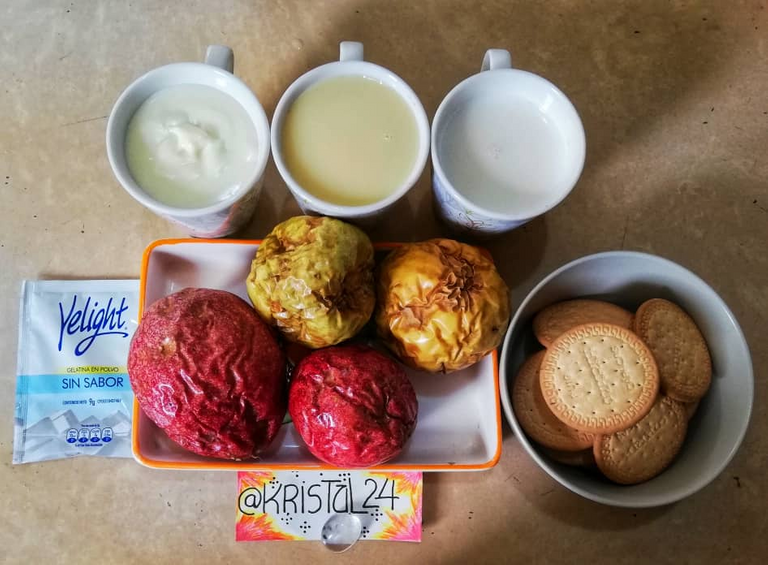 Add our appetizing fruit to the blender cup... reserve 2 tablespoons to use in the final step. Blend at "medium" speed for 30 seconds.
Incorporamos al vaso de la licuadora nuestra apetitosa fruta... reservamos 2 cucharadas para utilizar en el paso final. Licuamos a velocidad "media" durante 30 segundos.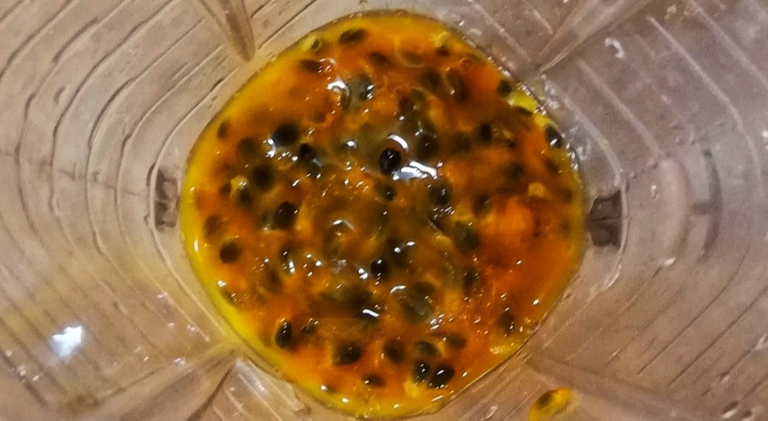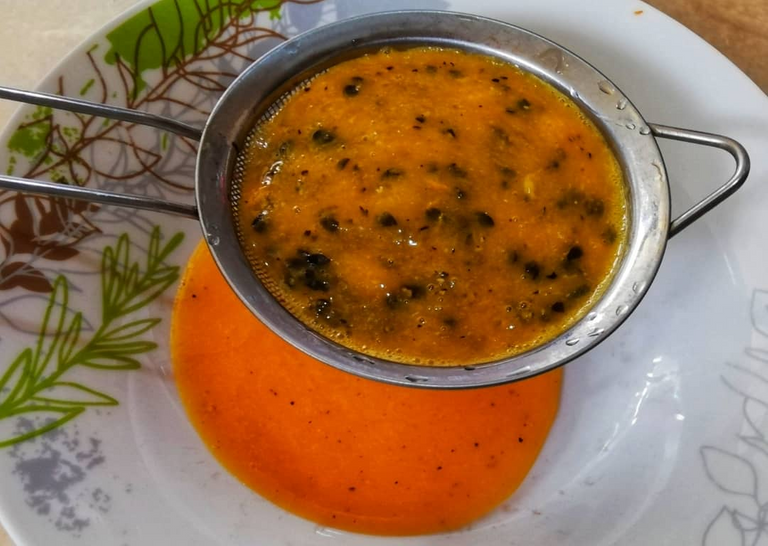 We reserve our passion fruit juice concentrate.
Reservamos nuestro zumo concentrado de maracuyá.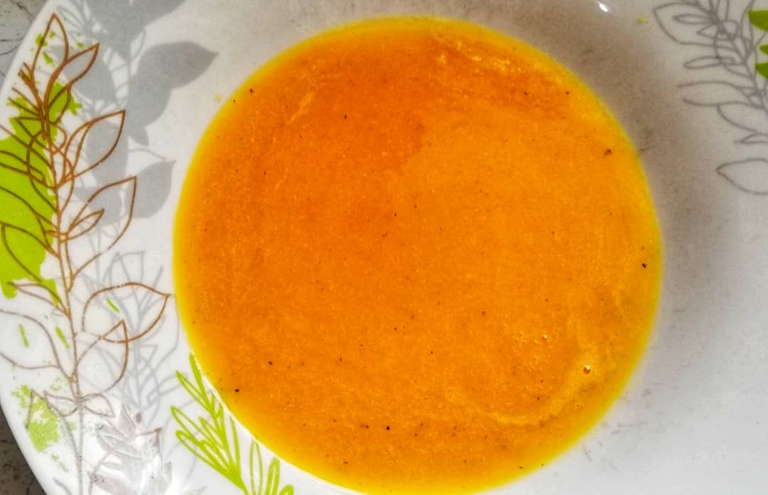 Add in the blender cup: 1 cup of evaporated milk, the same amount of cream and our succulent condensed milk... Blend until well integrated.
Agregamos en el vaso de la licuadora: 1 taza de leche evaporada, la misma cantidad de crema de leche y nuestra suculenta leche condensada... Licuamos hasta integrar bien.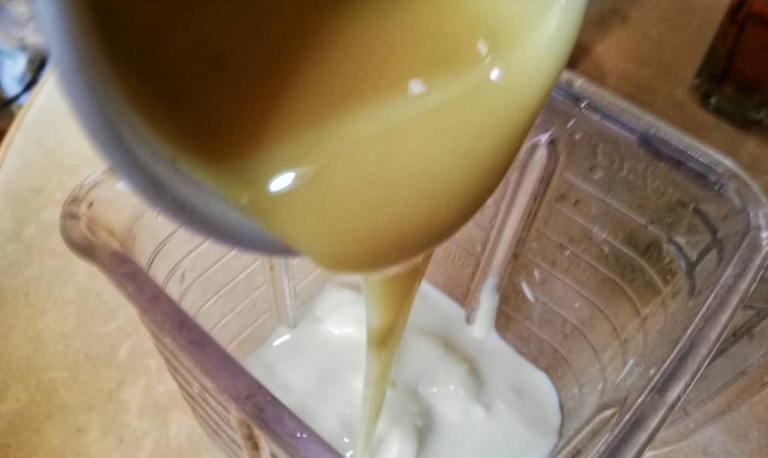 Mix the unflavored gelatin in 1/4 cup of plain water and let it stand for 5 minutes. Before using, heat it in the microwave for 30 seconds.
Mezclamos en 1/4 de taza de agua natural,la gelatina sin sabor, dejamos reposar durante 5 minutos. Antes de utilizar la calentaremos en el microondas durante 30 segundos.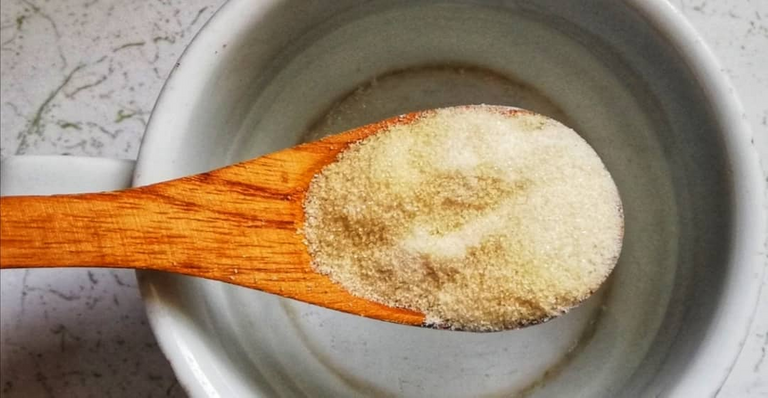 Add the passion fruit juice to the mixture of the 3 milks, blend at "medium" speed.
Añadimos el zumo de maracuyá a la mezcla de las 3 leches, licuamos a velocidad "media".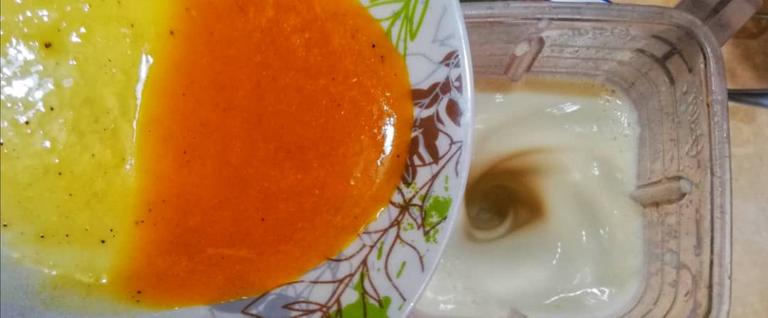 Add the reserved gelatin, leaving a small portion to be used in the final step.
Integramos la gelatina que teníamos reservada, dejamos una pequeña porción para utilizar en el paso final.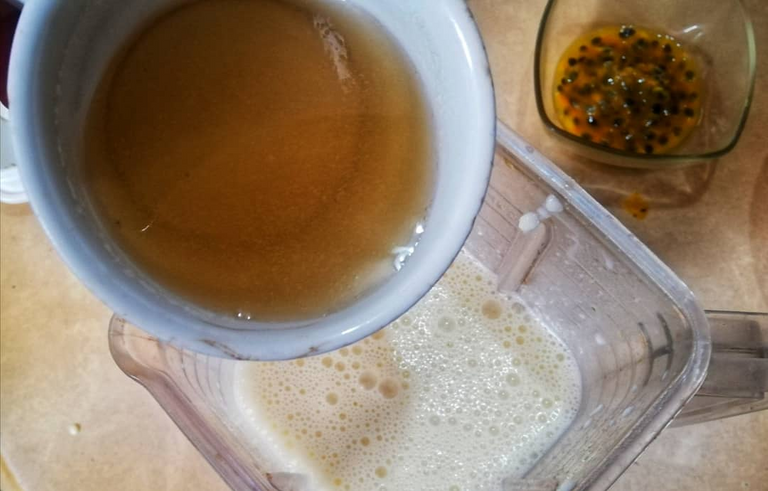 In this step we will have all our ingredients ready to start preparing our delicious dessert. To decorate: mix the pulp we had reserved with a small portion of gelatin, we will have a delicious passion fruit syrup.
En éste paso tendremos todos nuestros ingredientes listos para empezar a elaborar nuestro delicioso postre. Para decorar: mezclaremos la pulpa que teníamos reservada con una pequeña porción de gelatina, nos quedará un exquisito almíbar de maracuyá.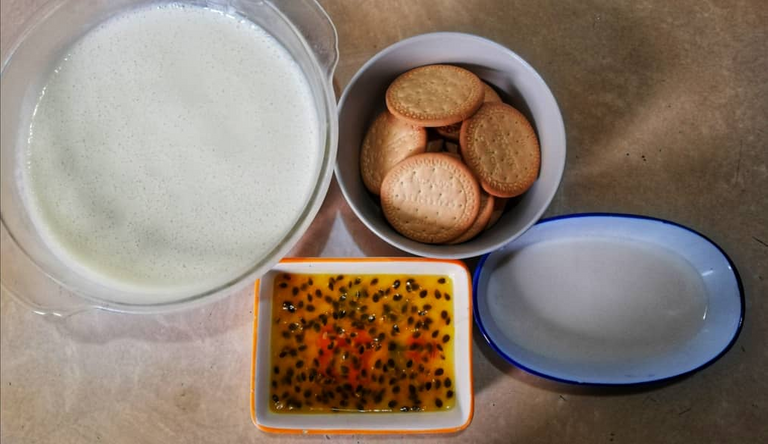 In a deep container (preferably glass), add a first layer of milk cream, integrate the vanilla cookies, wetting them first in milk, I suggest adding a touch of dry liquor and vanilla essence to the milk, the result is spectacular!
En un envase hondo (preferiblemente de cristal), añadimos una primera capa de crema de leche, integramos las galletas de vainilla, humedeciéndolas primero en leche, les sugiero añadir un toquesito de licor seco y esencia de vainilla a la leche, el resultado es espectacular!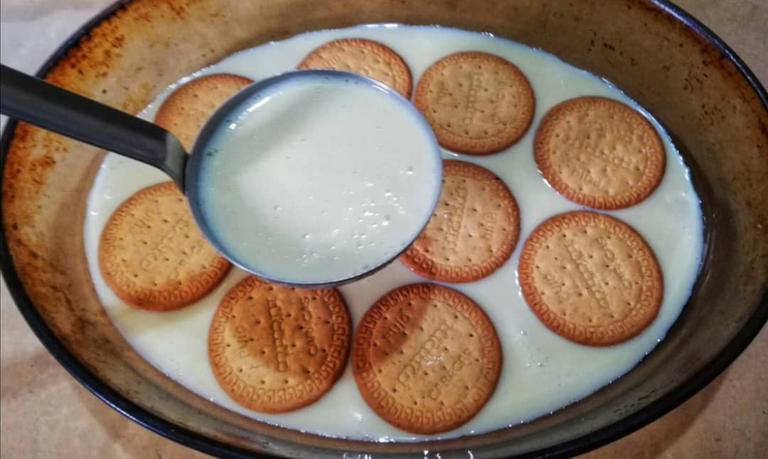 Decorate with our fantastic "passion fruit syrup"... refrigerate for 4 hours or until it reaches the right consistency.
Decoramos con nuestro fantástico almíbar de maracuyá... refrigeramos durante 4 horas o hasta que adquiera la consistencia ideal.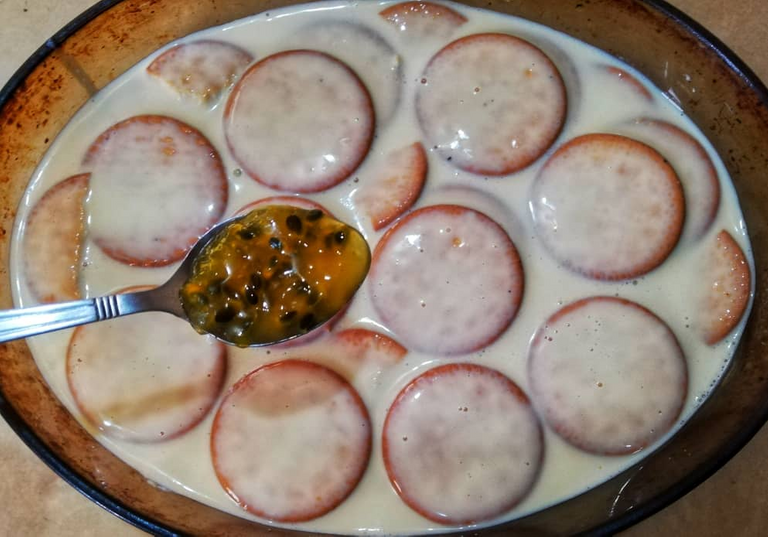 Our exquisite dessert is ready to enjoy.... @kristal24 wish you bon appetit!
Nuestro exquisito postre está listo para disfrutar... @kristal24 les dese buen provecho!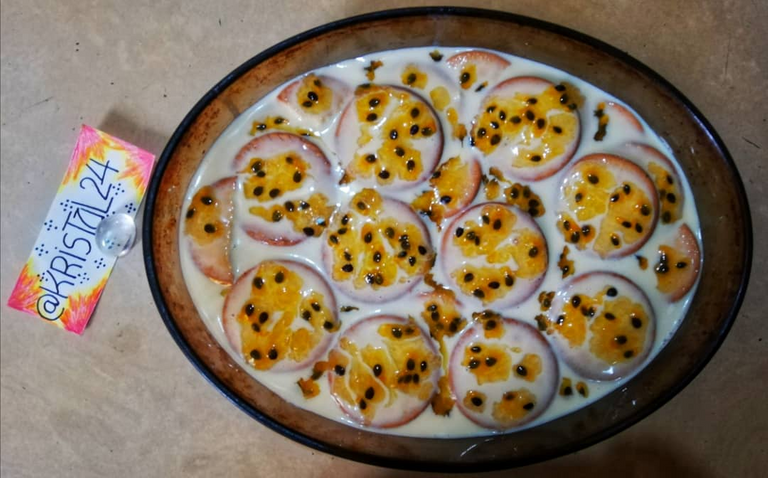 All photos are my own (Huawei P20 lite).
Todas las fotografías son de mi autoría (Huawei P20 lite)