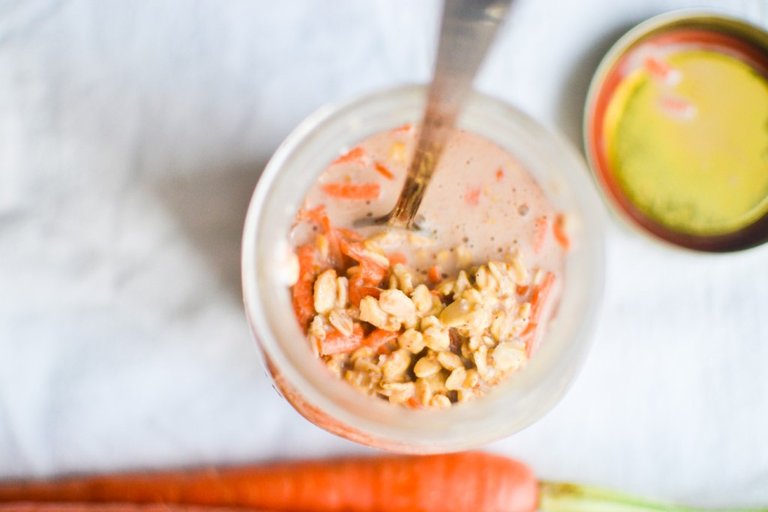 My favorite carrot cake oatmeal in this whole wide world is this recipe. But it's nice to switch it up sometimes for the refrigerated version. It's awesome to have grab and go oatmeal in a jar!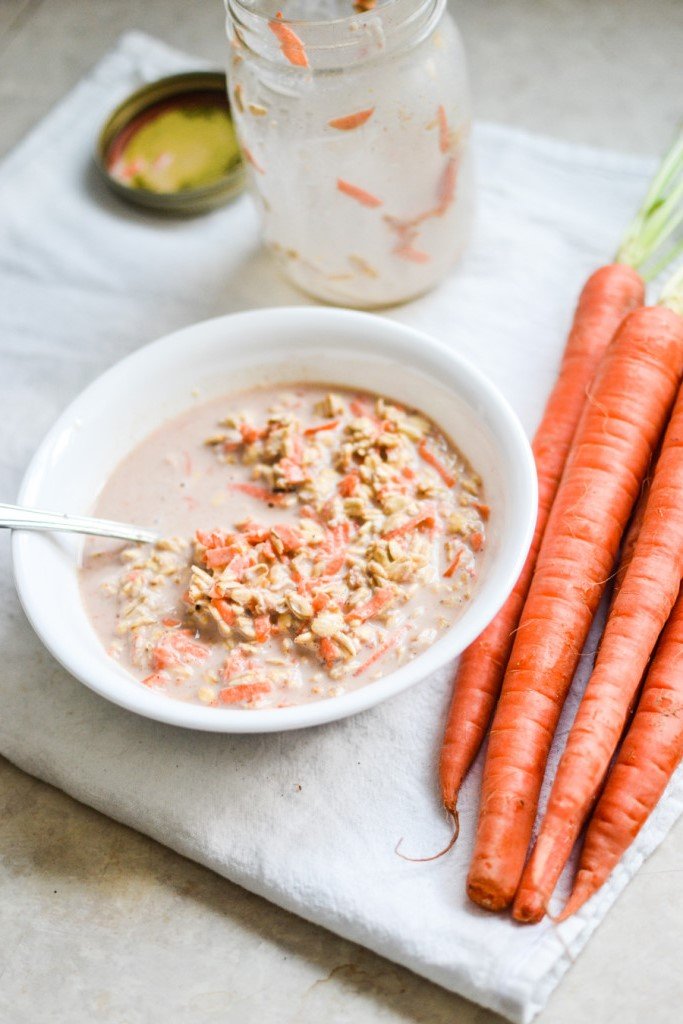 Recipe: Carrot Cake Overnight Oats
1/2 cup rolled oats
1/4 cup grated carrots
1/4 cup milk
1/4 cup 0% vanilla greek yogurt
1/2 teaspoon pure vanilla extract
1/2 teaspoon ground cinnamon
2 tablespoons vanilla protein powder
1 tablespoon maple syrup
Sprinkle ground nutmeg
Sprinkle of flaked sea salt
For serving: Chopped pecans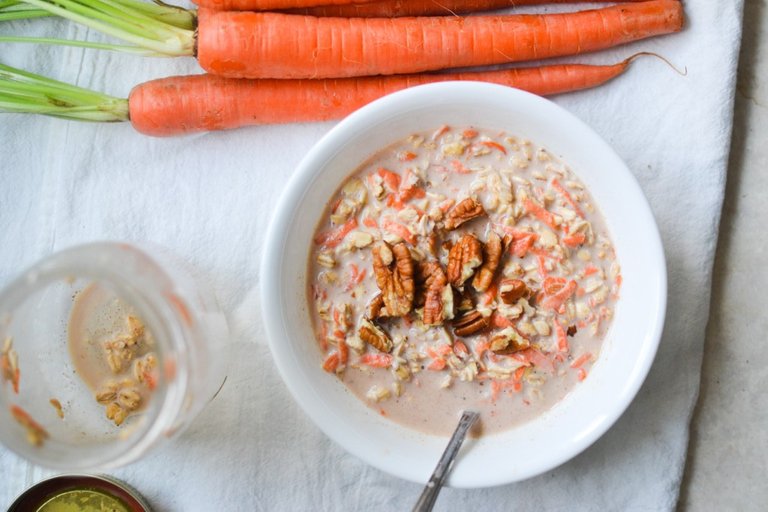 Combine the milk, oats, maple syrup, vanilla extract, yogurt, grated carrot, protein powder, salt and spices in a jar. Stir all ingredients together and place the lid on the jar. Give a good shake to combine the ingredients. Place the lid back on the jar and fridge overnight.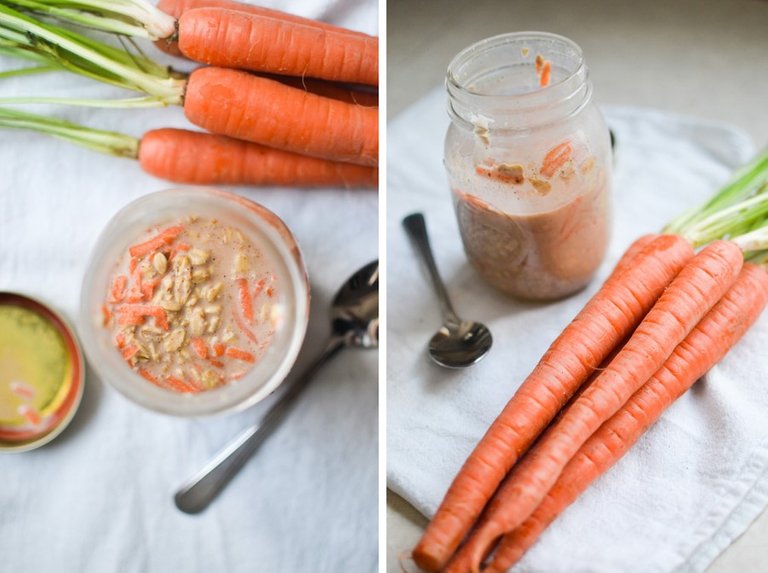 Serve right from the jar with a sprinkle of chopped pecans. You can also serve in a bowl. Enjoy!