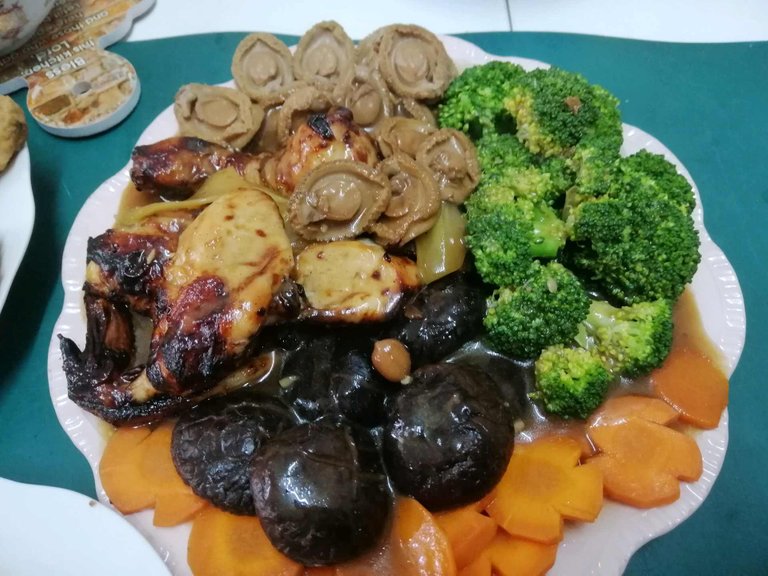 This is the only time almost every family regardless of the status of the family will do whatever it takes to splurge the family with something that they usually cannot afford to have.
Thanks to my brother's boss who decided to gift my dad something during this cancer free celebration after 26 days of hospitalisation, a can of abalones, we decided to open it today with some mushrooms and brocoli and carrot.
Somehow in many Chinese families having abalone is considered a luxurious meal, and this is truly something worth thanksgiving, before my dad heads off in March for another mountain to conquer - hernia operation.
A great way to celebrate both Chinese New Year and Valentine's day. No chocolate needed 😆
Posted using Dapplr