Hello Hivers 💕💞,
Food ingredients I always so many that you cannot push anyone aside than to complement each other yeah today I have to show you this and a strictly exclusive, use in old women who can also be called grandmas having a lovely time displaying what they have in store for everyone to buy and to see in the market. these are always the best way to communicate to your customer even if you are not in the market square. You have to Showcase what you have for people to see and to try their best to negotiate with you and buy it at the end of the day.
I was opportune to be in the market when I saw this woman she actually had 3 or 4 full basket of locust beans with her, I moved closer to checked on her and to see how I can negotiate to buy out of the basket for myself and my family consumption. Down below show how the basket was in the Pictorial evidence.
This was how a basket full of locust beans looks like. And in total it seems to be slightly better than those that they already packaged into smaller nylon, this is from its source.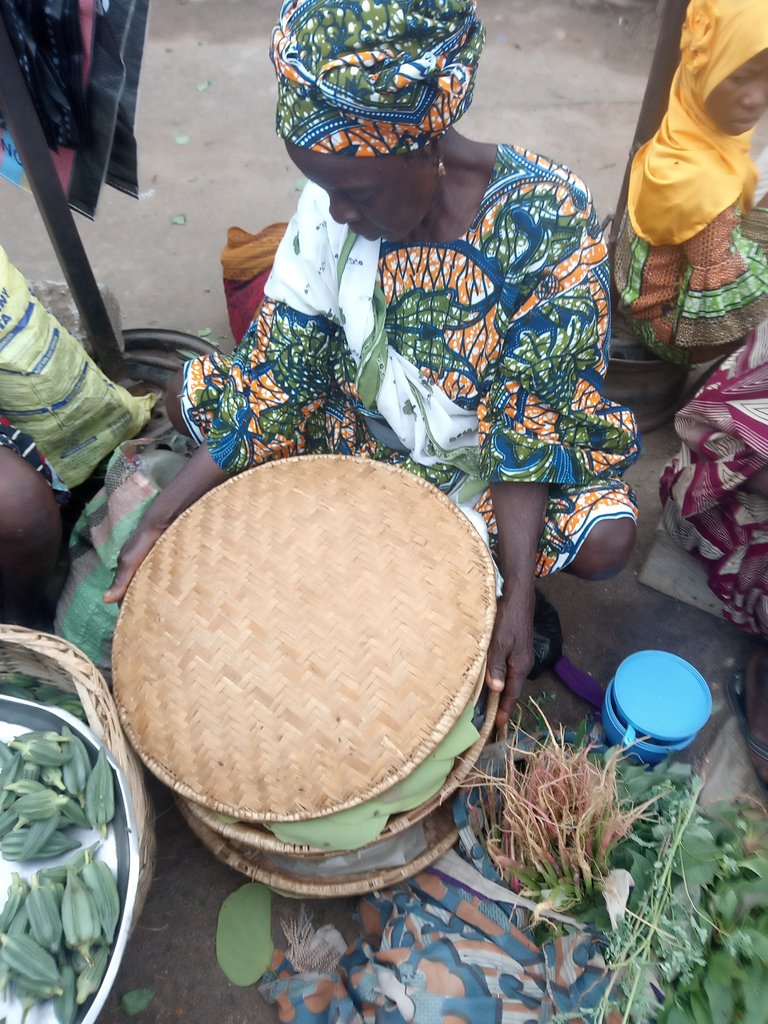 The Locust beans in its natural State for Customers to negotiate and buy it.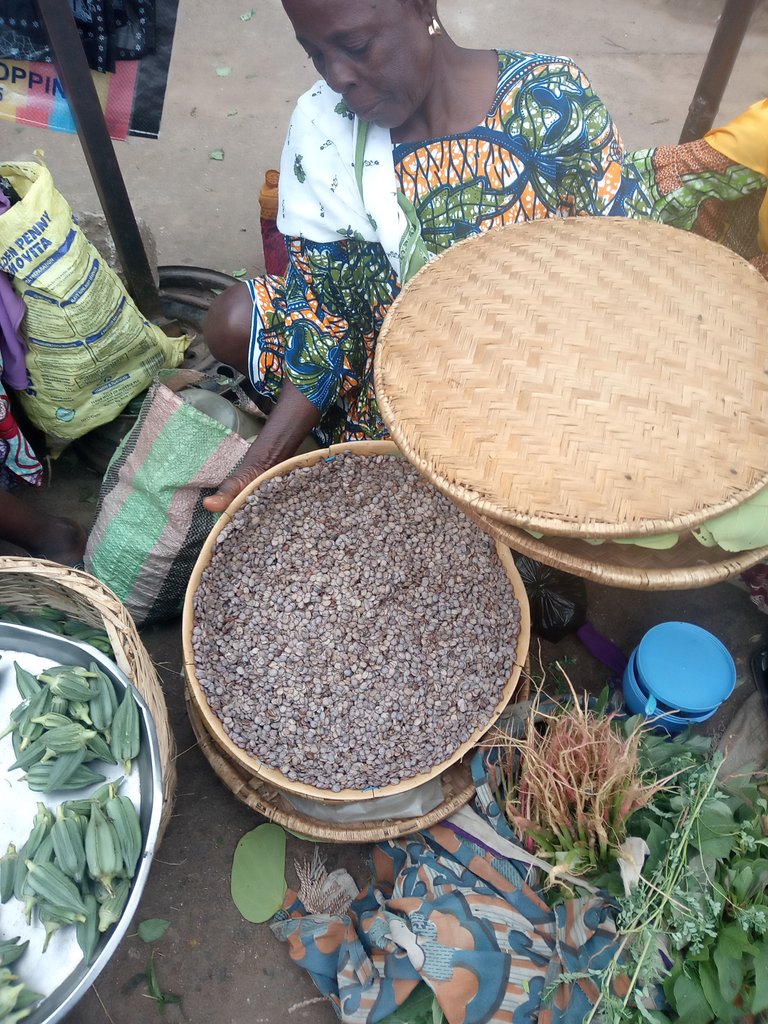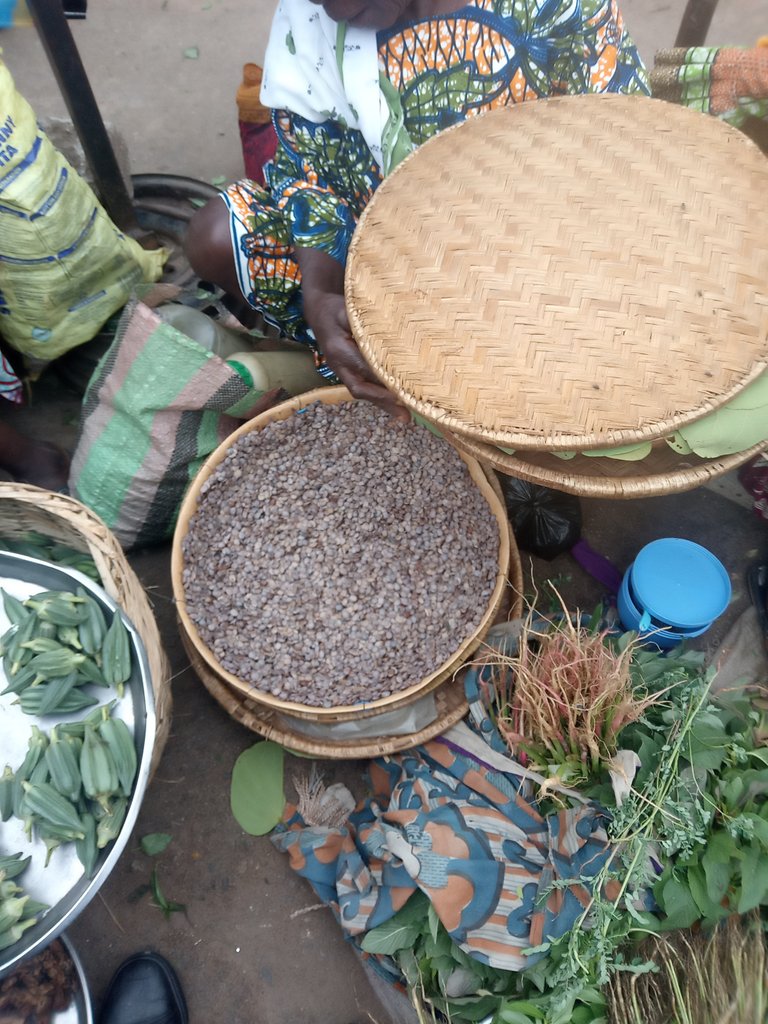 The negotiation was going on and I took my time to price it very well and at the end of the day we came to a conclusion and I paid #600 for half of this particular basket which was 6.2 Hive at that particular time. With this amount of Hive you can purchase these and keep it in your refrigerator for weeks or month.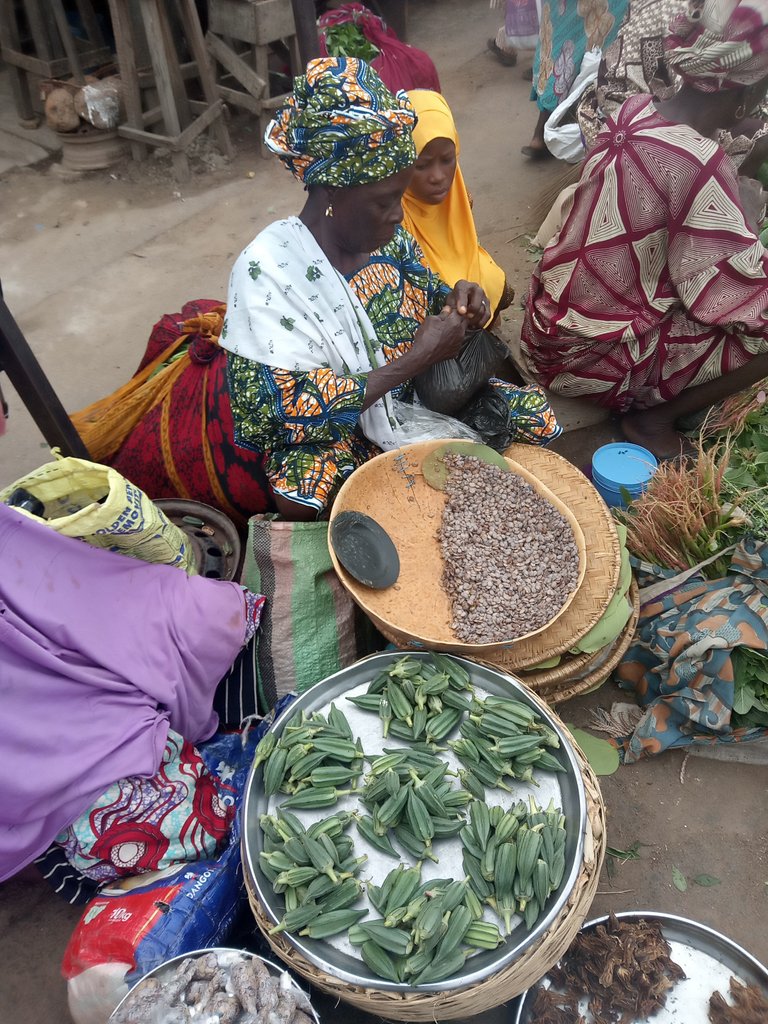 In this particular market you can tell that we have so many food combinations here presently, since you can't eat locust beans alone it's must have some other food compliments such as green vegetables, Jute vegetable, Okro produce and so on.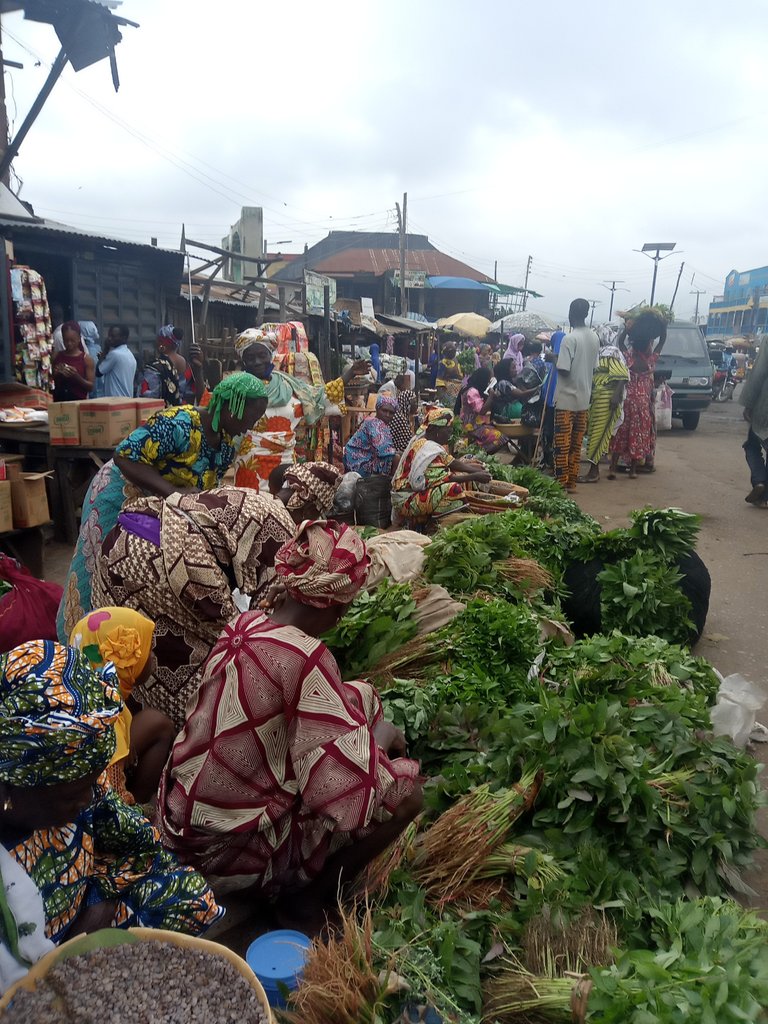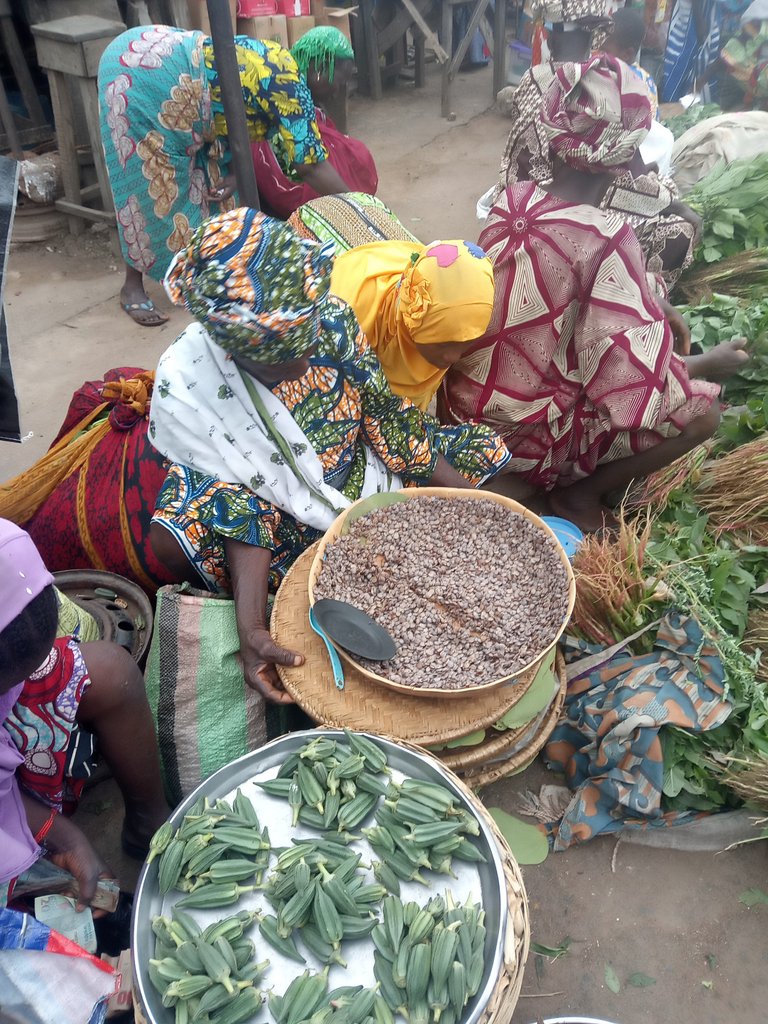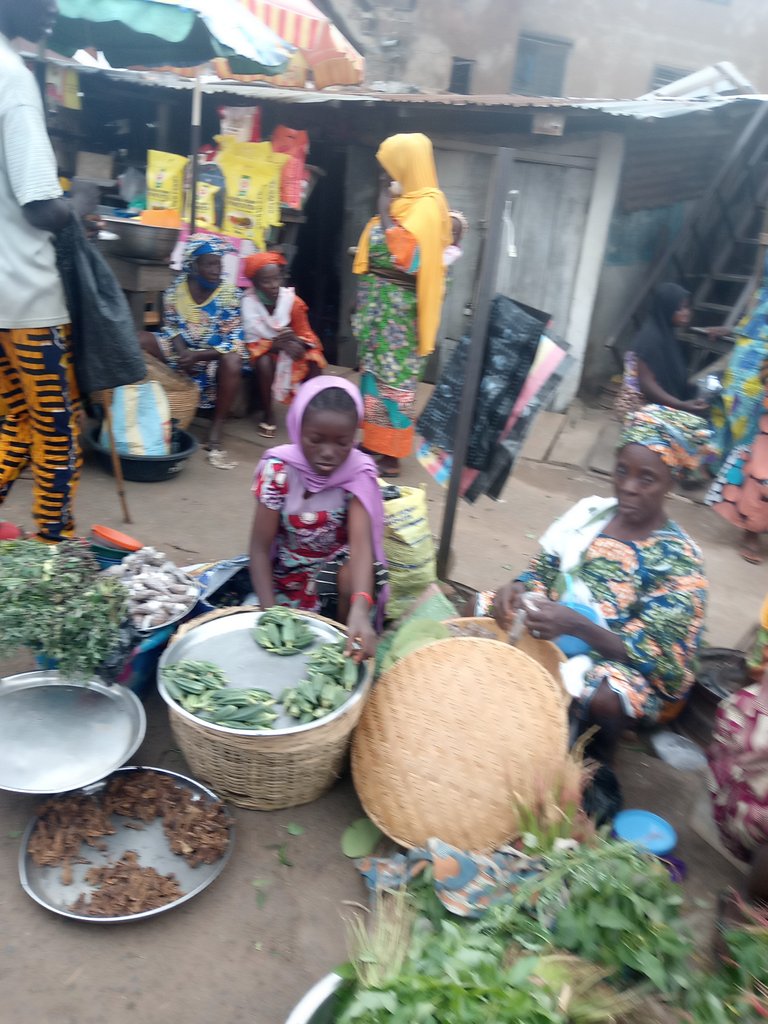 The local twins has so many importance or let me say advantages that it does for Humans. Some of it advantages pecular to this locust beans consumption are:
It is very good for healthy sight. it is always the best way home remedy for those of us who are injured or cannot see or have eye defect. When you consume more of this locust beans it will correct so many defect in your eyes.

It also increased the hormones in the brain cavity.

It increases and shining your skin.
these are some of the Natural Health importance of consuming locust beans.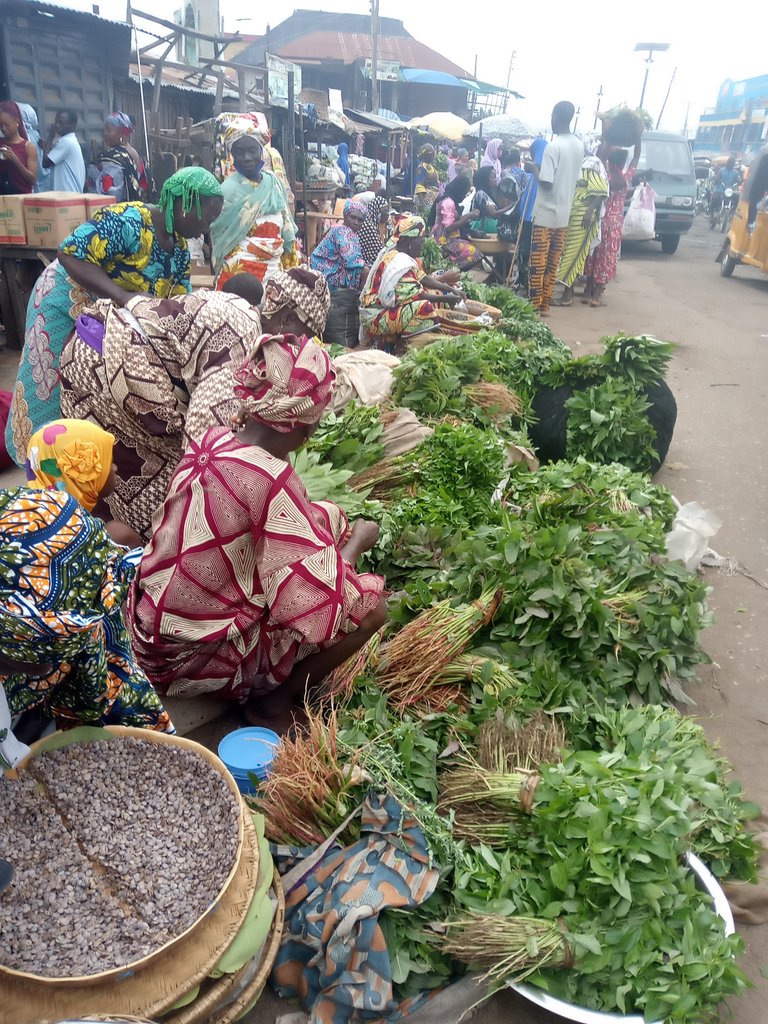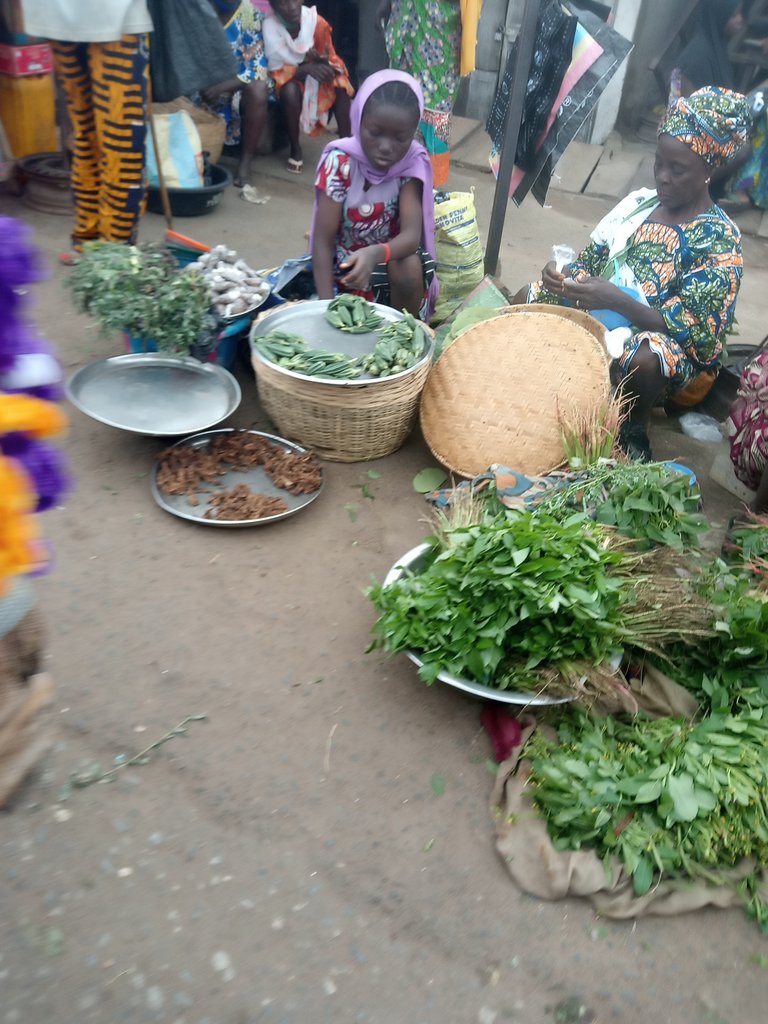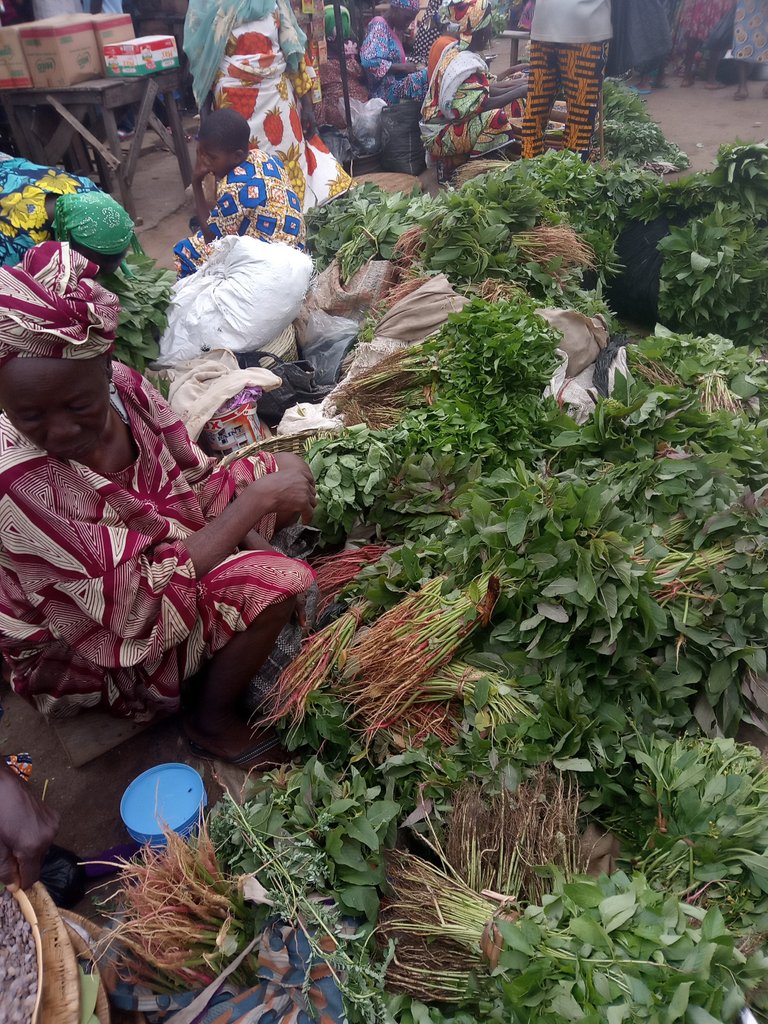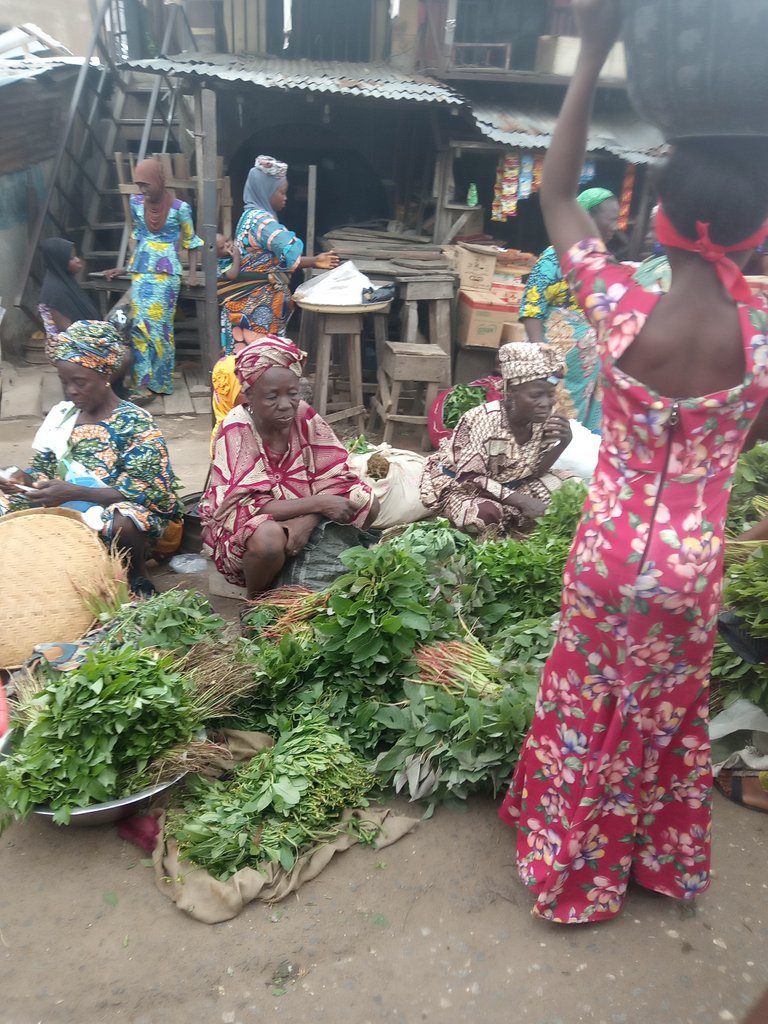 Join The New Community For Agricultural Mindset 🌴🌿🍀🐐🐃🐇🦌🐰🦡🐺 On Hive
Mobile Phone Capture Details. ( Infinix Note 5 )
MAIN CAMERA
Single 12 MP, f/2.0, 1/2.8", 1.25µm, PDAF
Features Dual-LED dual-tone flash, panorama, HDR
Video 1080p@30fps
SELFIE CAMERA
Single 16 MP, f/2.0, 26mm (wide), 1/3", 1.0µm
Features LED flash
Video 1080p@30fps
---
Thanks For Stopping by And checking Out My Blog 📝📖🗒️
---
_Original content by me, @mattsanthonyit _
---
Please important note▶️, order than any stated link in my post otherwise every other photographs used in my posts are originally taken and owned by me @mattsanthonyit, if you like them and wish to use any of my images please contact me privately. Thanks🔛.
---
🗓️Date Capture: 1/8/2020. 📸Medium capture: Infinix Note5 Smartphone. 🌍Location: Ilorin.Kwara State. Nigeria. 🕰️Time: 8:13am ⚡Posted with: peakd.com
---
If you actually like what you see😃😄😉,watch📷📺📸 and read📖📋 I would equally be grateful for an upvote♥️⚡ a very cool comment under my comment box or a resteem 🌀😏 for everyone to see ... and perhaps maybe you would like to follow me for more of my Post to show on your own feeds. Don't miss any of my Post.🔝. Special thanks to all who put big smiles on my face with Auto Upvote for always being supportive to me 💞💯.
---
Thank you for visiting my blog.
---
You Can As Well Join Me On Other Social Platform.
Twitter:
Check out Matthew O. Akinlotan [peakd @mattsanthonyit ] (@mattsanthonyit): https://twitter.com/mattsanthonyit?s=09
---
Instagram:
https://instagram.com/officialoluwagb...
---
YouTube:
[https://m.youtube.com/channel/UCPBPk8al3dnLy5xAWnbWT1w
---
Facebook:
( https://mobile.facebook.com/akinlotan...)
---
Hive:
---
⬇️⬇️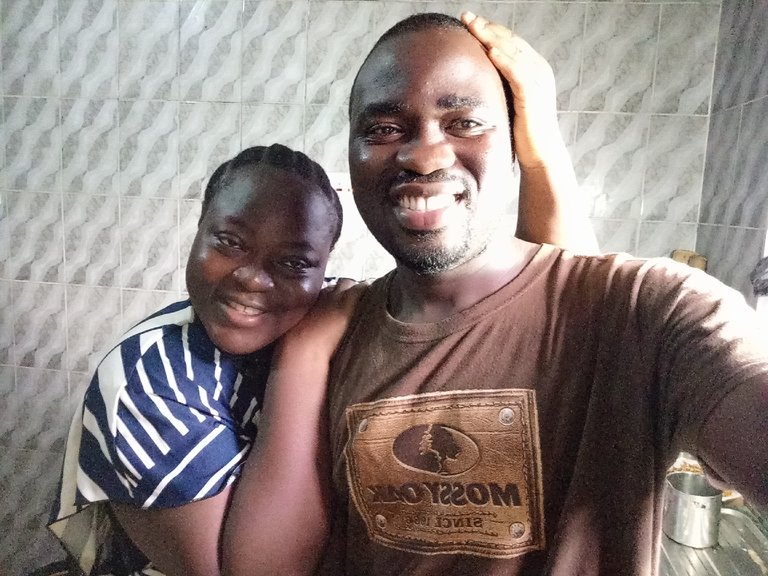 Matthew is a farmer and lover of Hive. HIVE has really helped my life to grow more healthier than I was, HIVE testimony. I'm a Dad, husband and a hustler. Farmer who loves animals, he practice what he preaches . He is also a Photographer, Traveller , Mr Chef ( Loves Cooking) and above all, he is a blogger and a vlogger♣️♠️.