Hello Hiveians
To round up the festive season and our series of surprised birthday celebration for the day I joined the cook to prepare hot cat fish pepper soup and cow leg for the family.
Cat fish are highly protenious and contains lots of fat, and rich healthy leafy plants are used to prepare the fish.
It is mostly eaten in bars along side beer and drinks and goes with the popular name of "point and kill"
Where you point in a essence pick a live swimming fish that is killed in your presence and taking to the kitchen for preparation.
Ingredients needed are
Leafy ingredients, (Curry& scent leaf)
Seasoning
Pepper
Vegetable oil
Onions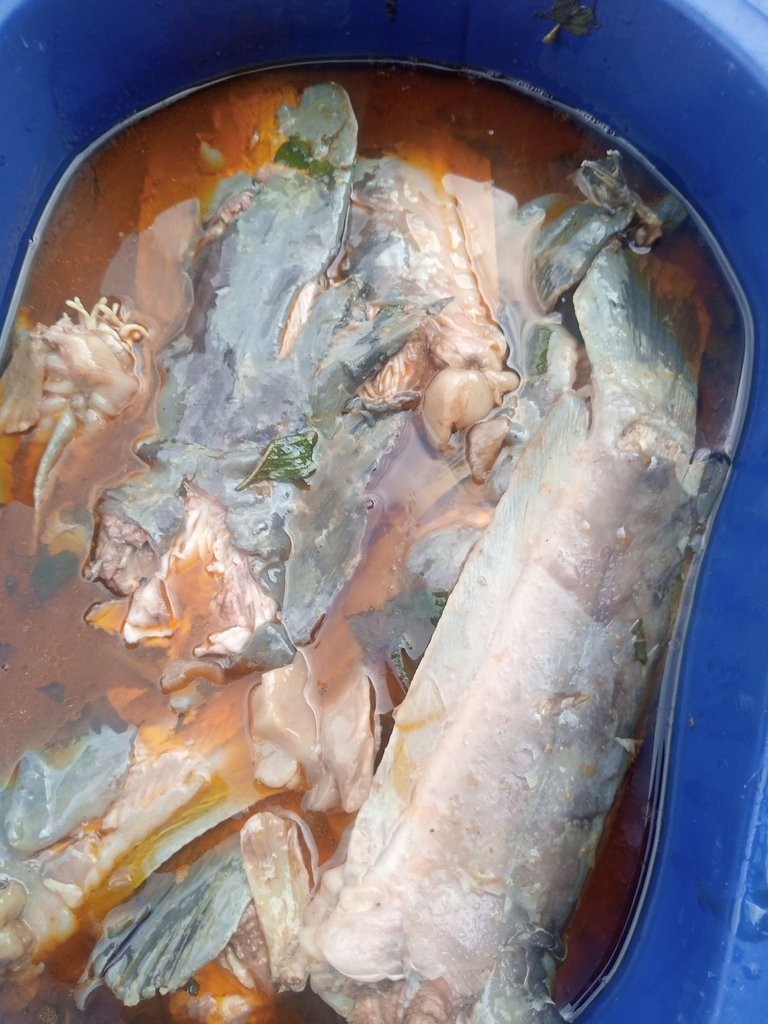 ---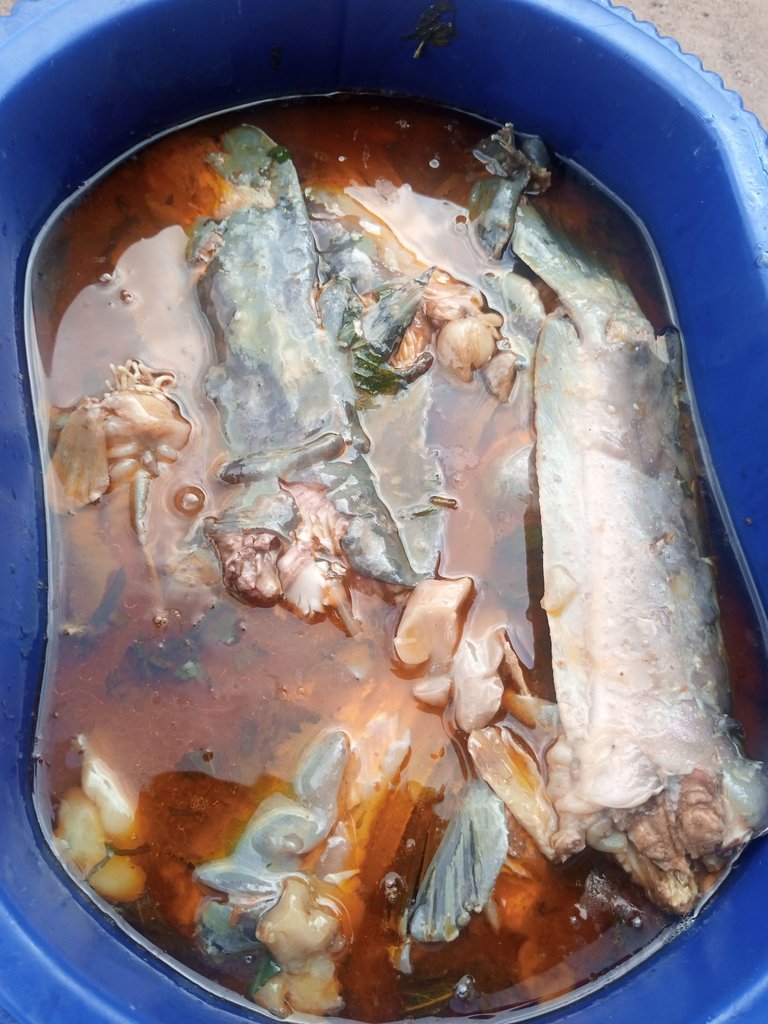 Preparation.
The pepper is fried and the leafy ingredients are added to water here.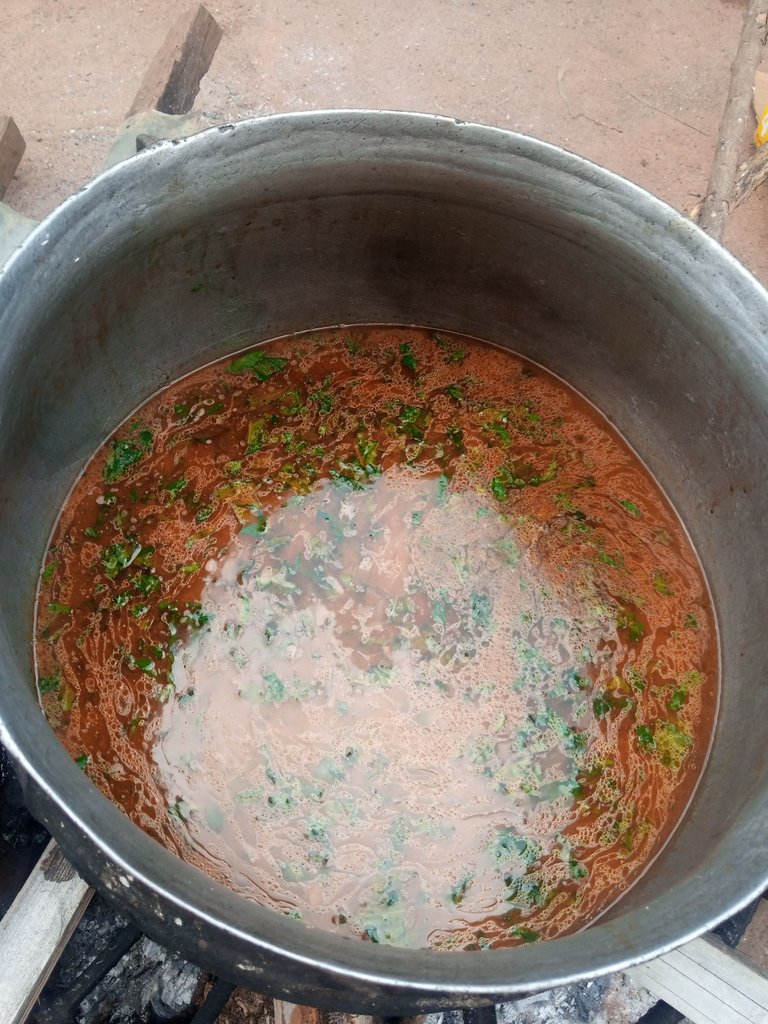 ---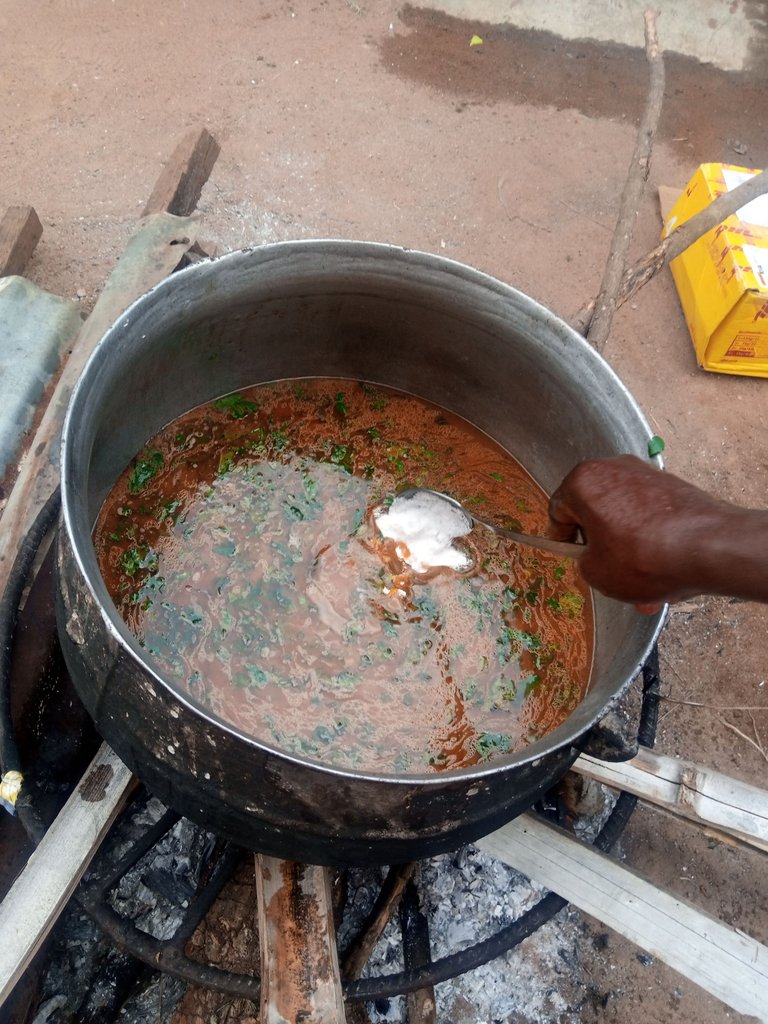 This is how we prepared, properly wash and slice the leafy ingredients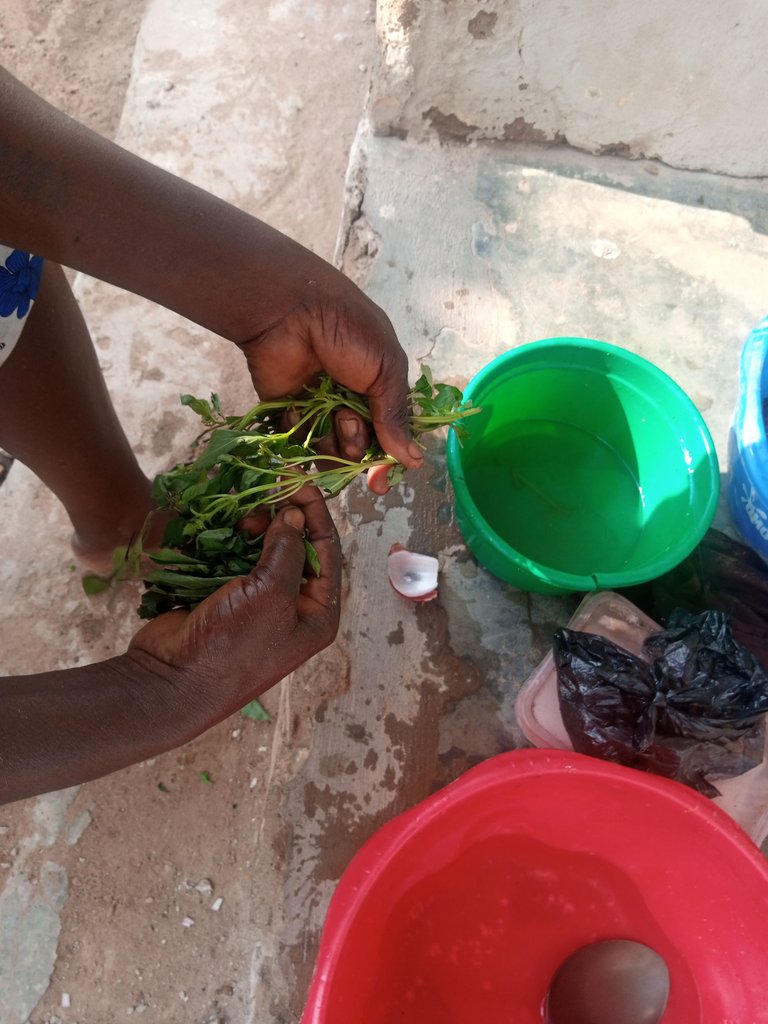 ---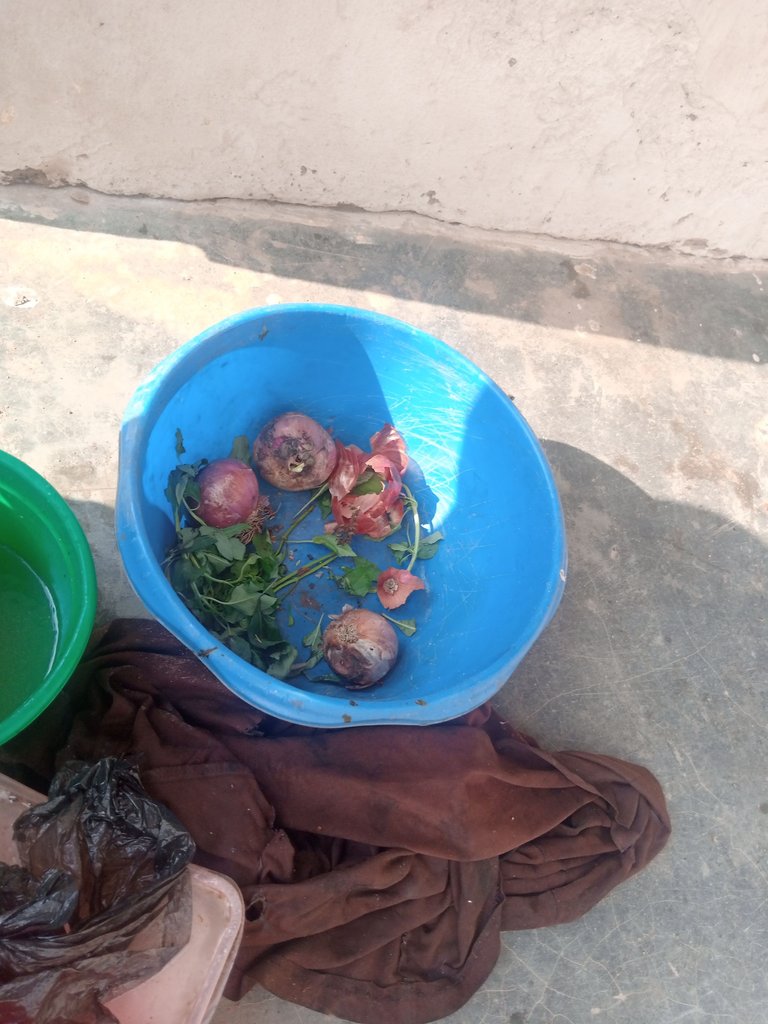 ---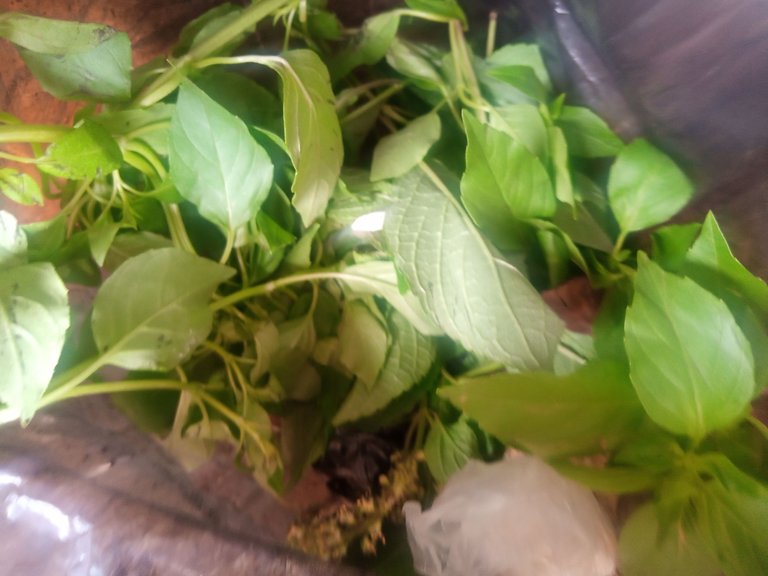 ---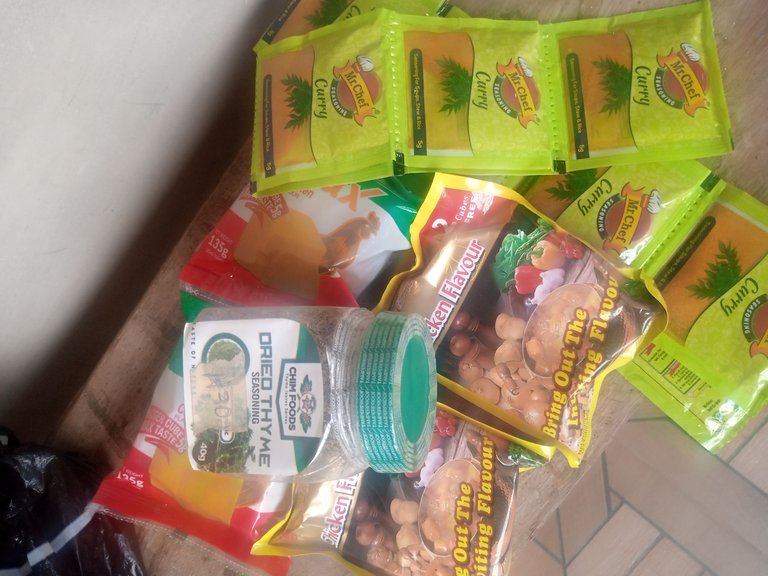 Cat fish are usually slimy and to wash off this unpleasant slim layer here is a little tip.
White Alum can be soaked in water which reacts with the slim and forms a coagulation of it that is easily removed from the fish.
Adding salt in the wash water helps too.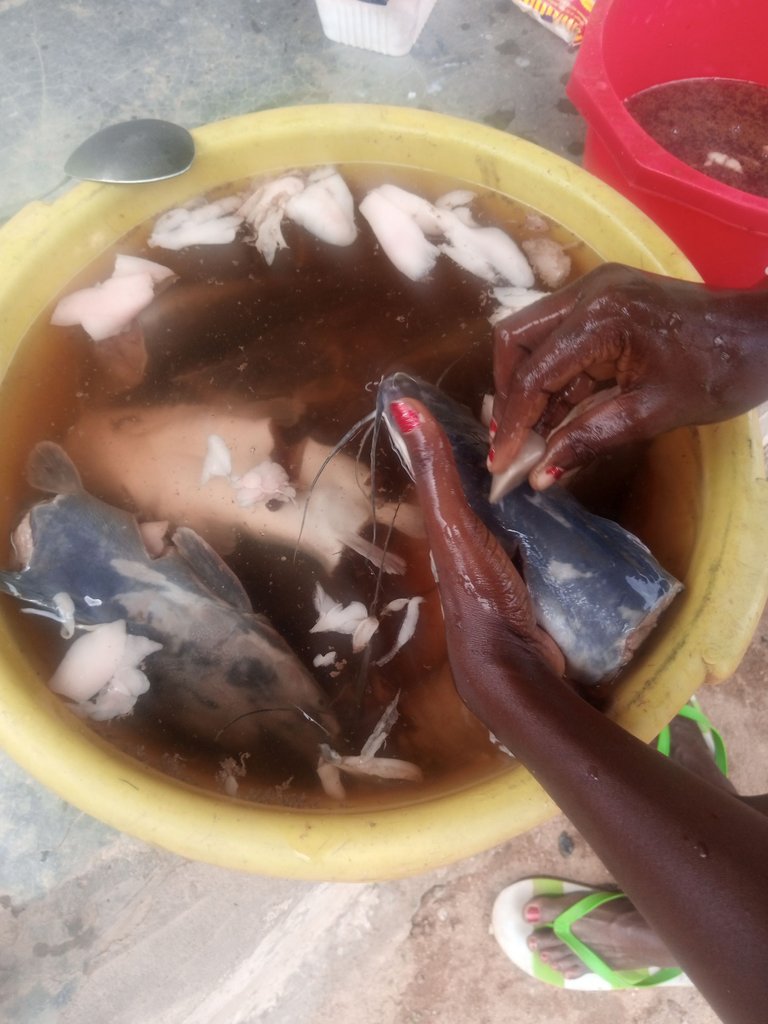 ---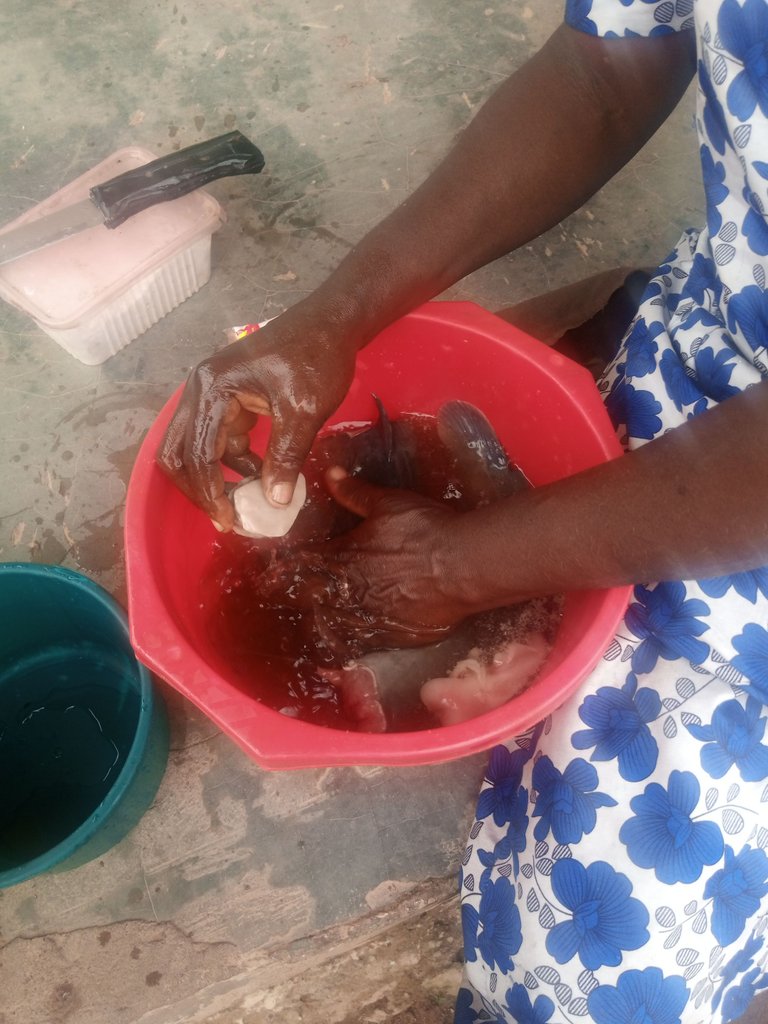 ---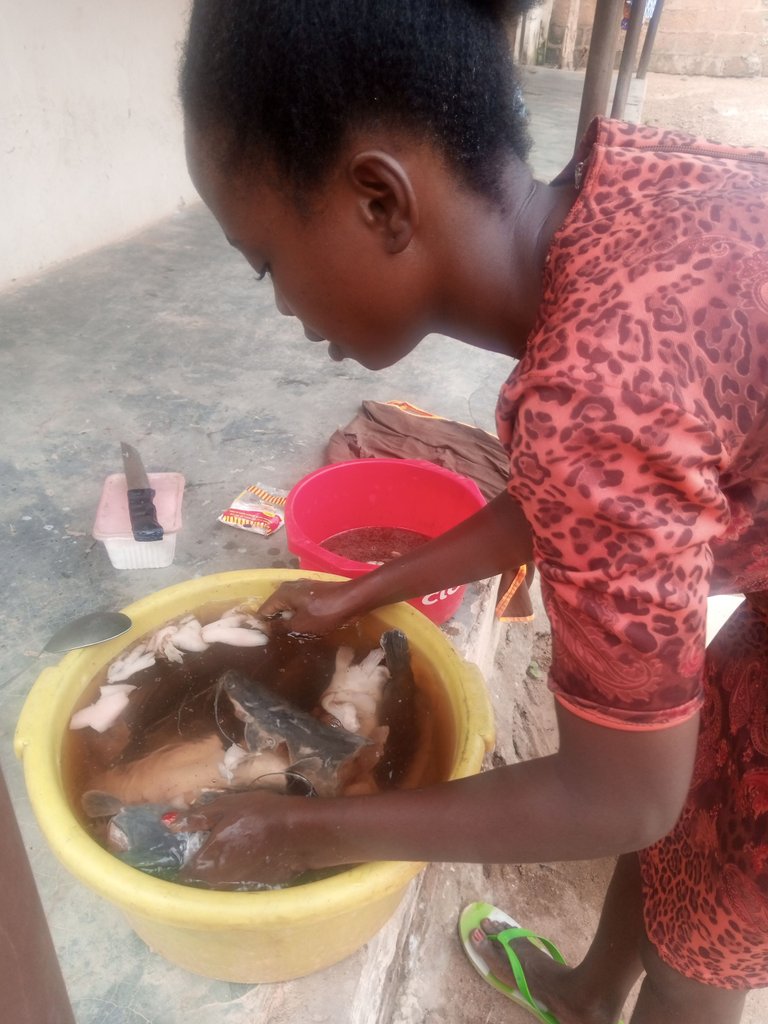 If you desire this to be a little more spicy, think about adding a little garlic ginger and cloves.
Anyone not allergic to fish can enjoy cat fish pepper soup which must be served hot and with chilled beer.
We had a pleasurable family outing at a Emirate hotel in Ilorin.
Thank you for stopping by.