Hello ,
So for the Terminal cookbook dessert i choose something super easy because
Why sharing something no one can do or takes hours .
Not many peeps are advanced in cooking style so lets keep it friendly .
I made an apple pie the other day
Always fun to make and to share .
Super easy too
There are many ways to prepare and i choose the cake style pie
6 Apples
4 Eggs
White thick Cream 30% fat
Unrefined sugar
You can add bananas for more creamy aspect
I would suggest to cook the apples in sugar prior to the mix
Add a pinch of salt and vanilla
Thin pieces of apples
Bonus Plus : White chocolate 😉
Preheat oven at 200 celsius for 15 min
Then 30 min 180 celsius
Apple pies are found everywhere in the world
In different ways and are so super easy to make
I would say it is really the most common dessert
Yet one of the coolest ones
Also can be done with all different fruits
Pineapple , strawberries , raspberries , peaches on the beaches , apricots ,
Pears with almonds YUM damn YUM , blueberries and so on .
Anyway , i fancy any types of cakes and desserts , not much the dry ones though
But with apples i could name you dozens and i ve eaten those of course .
In terms of food , not much i havent tried , beside monkey brains and deadly snakes and insects .
My Astrological sign is Bull ( Taurus ) and we are well known to LUV food ...very true indeed .
Though i removed all my addictions so my gustative taste buds and choices are now very different .
Even that pie , it was good but to me not spectacular , nothing is anymore .
I had an almond croissant this morning and havent finished it ! An almond Croissant ! Something i would give few of my angel hair for ... I think i am dying or maybe a rainbow spirit took over my belly .
So here i share the photos , it helps greately to see others dishes when they look good.
Here for my Apple pie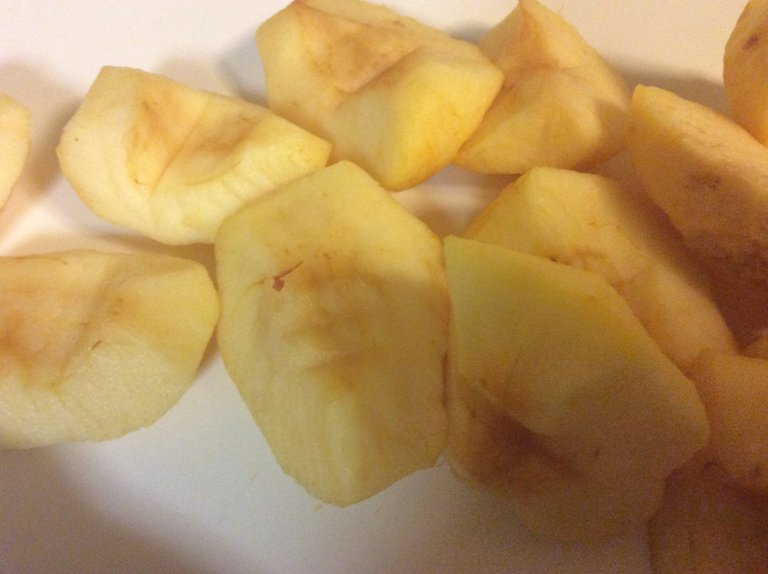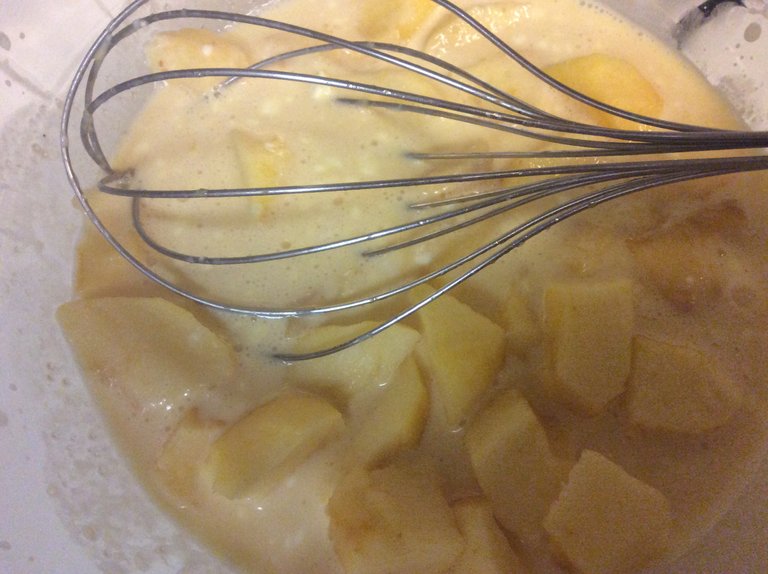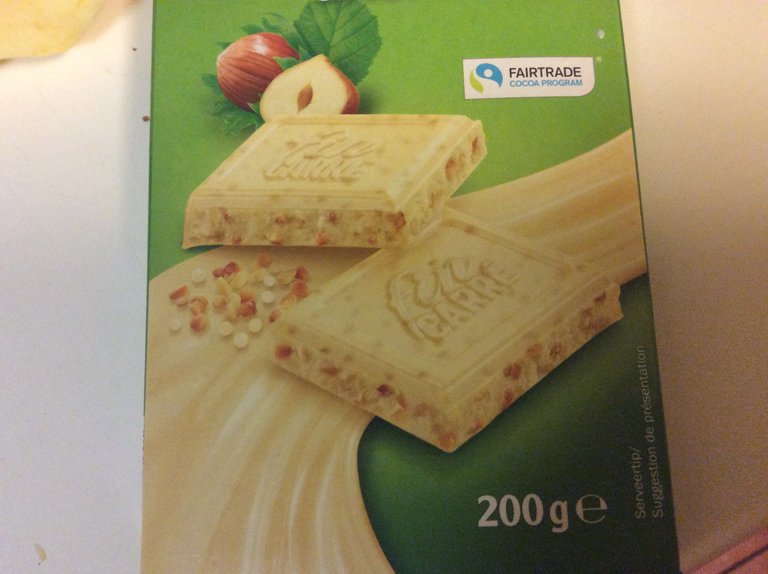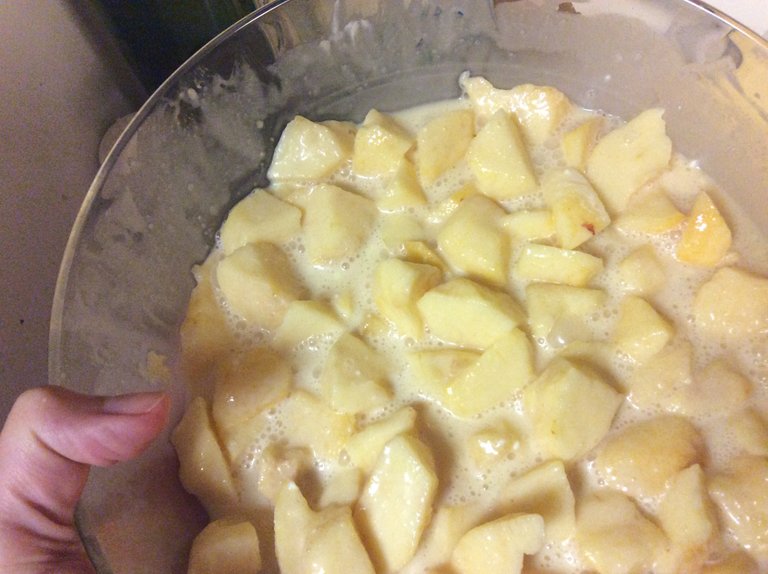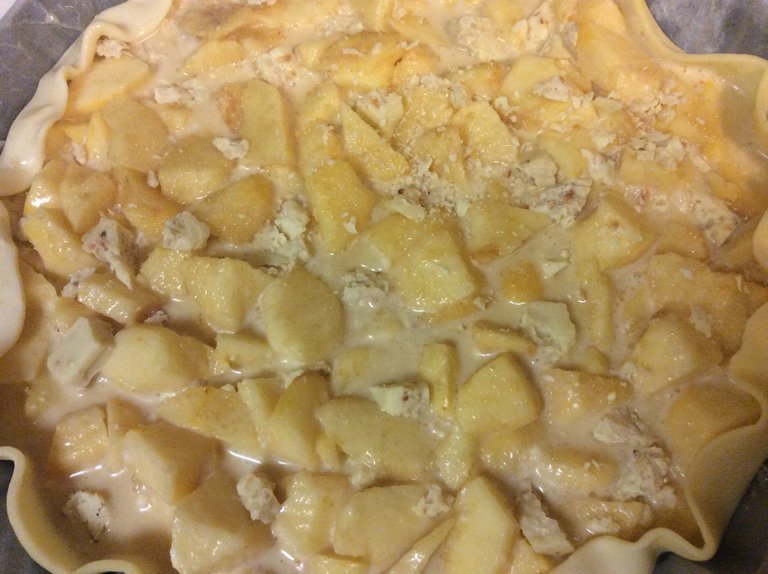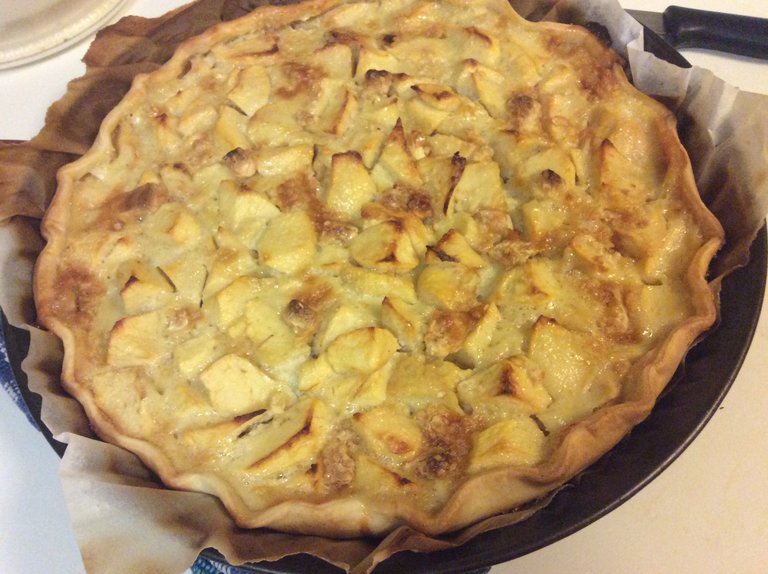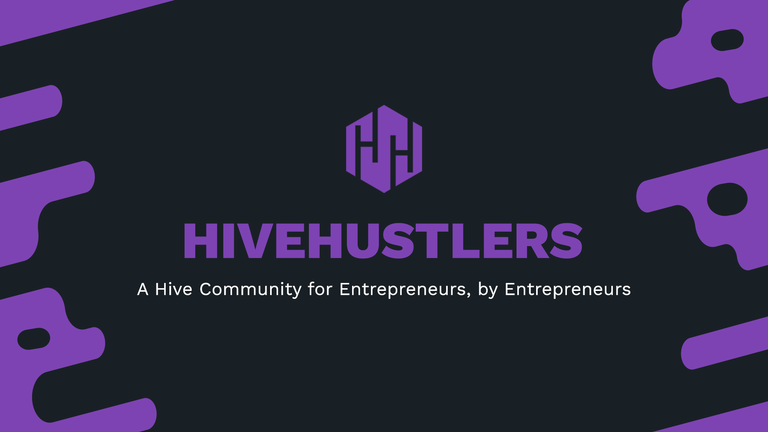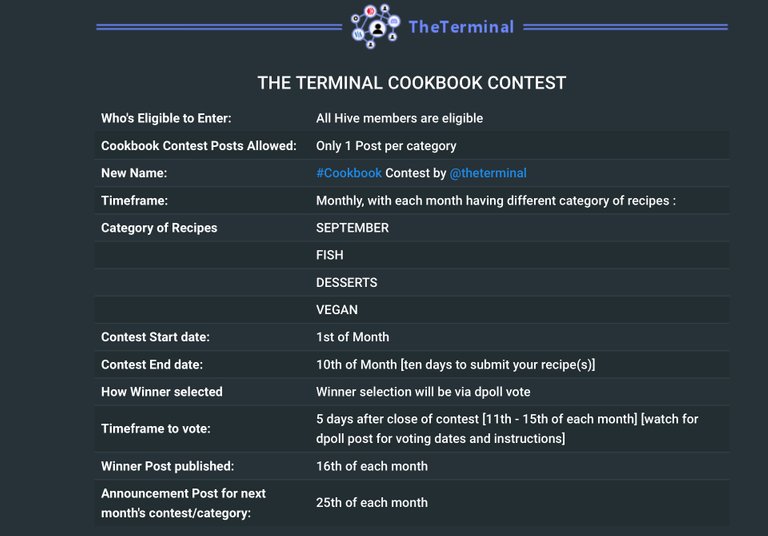 May the apple pie takes over your Sunday ☀️
Much Love 🧡
Opidia