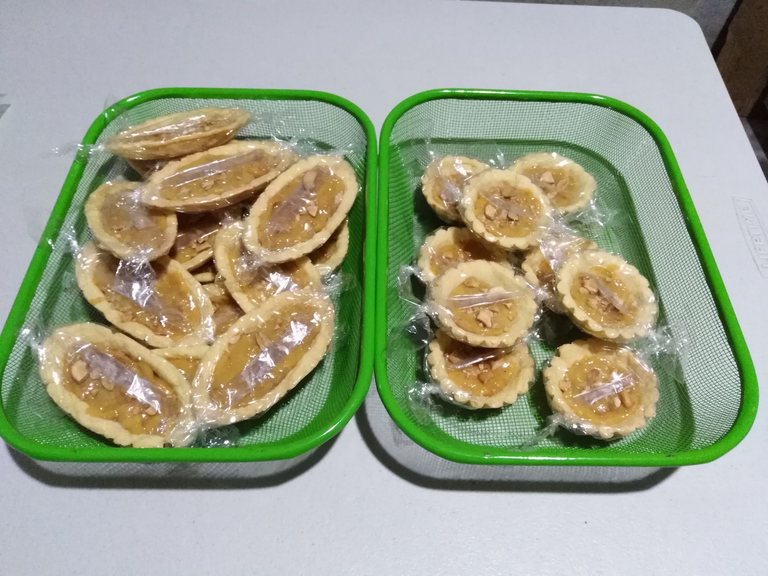 The finished tarts that I baked. Tried to package them and put them on a tray. What do you think guys? Baking and cooking anything that interests me had been my hobby during the quarantine. There are lots of recipes to try but sometimes the ingredients are hard to find.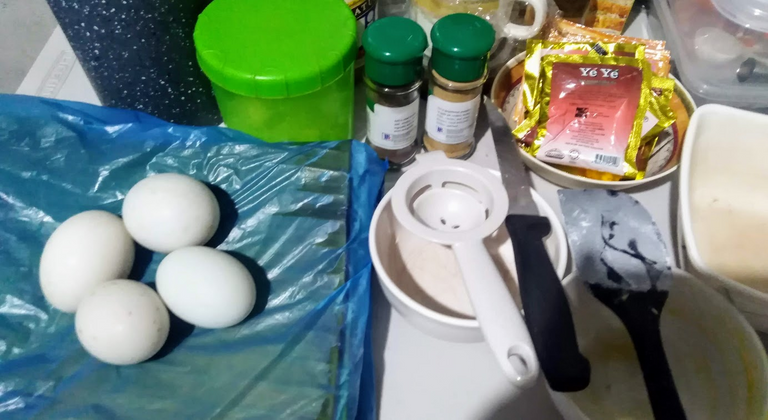 Looking at my cluttered table I got these left over ingredients and some duck eggs which my niece gave to me. I had been thinking what to do with the eggs and I thought I would make some tarts. Excuse the clutter but I must say I was able to make something delicious out of it.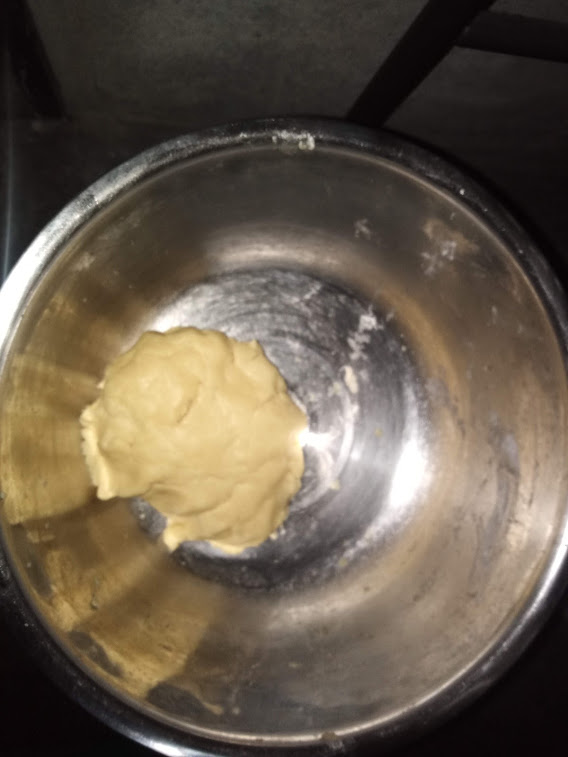 I quickly turned the eggs and flour into this dough.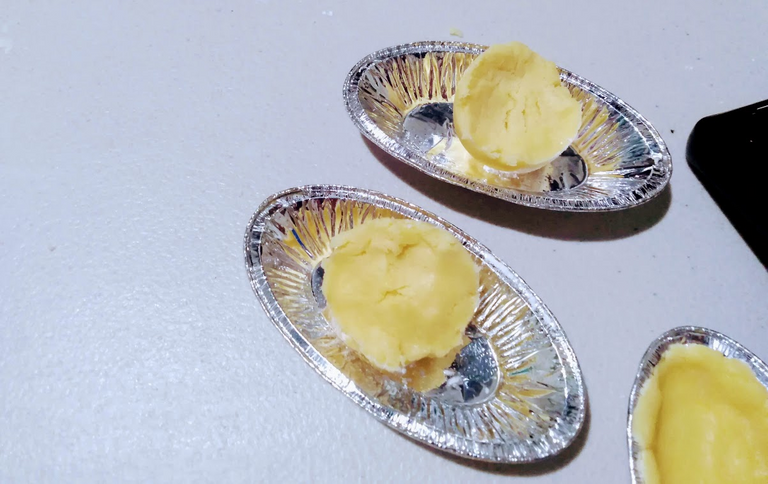 I do not have the proper baking tins for these tarts but these little oval foils will do for now. I do not advise you use them because they do not hold their shape well. It was a bit of a struggle shaping the shell.

I patiently worked to give the shells a nice shape and form. I must admit it took me longer than I expected. We need to be a little creative when the resources we have are not sufficient and find a workable substitute.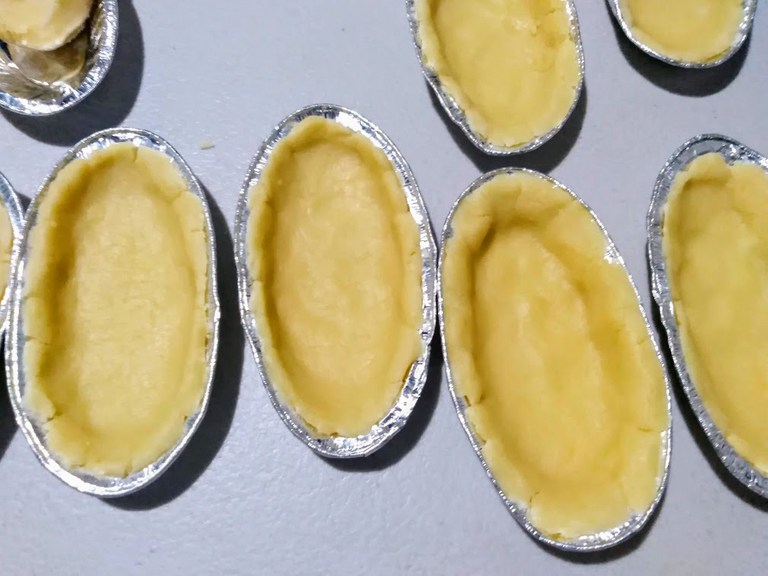 Do not laugh yet, up close this is how they look. See how imperfect they are?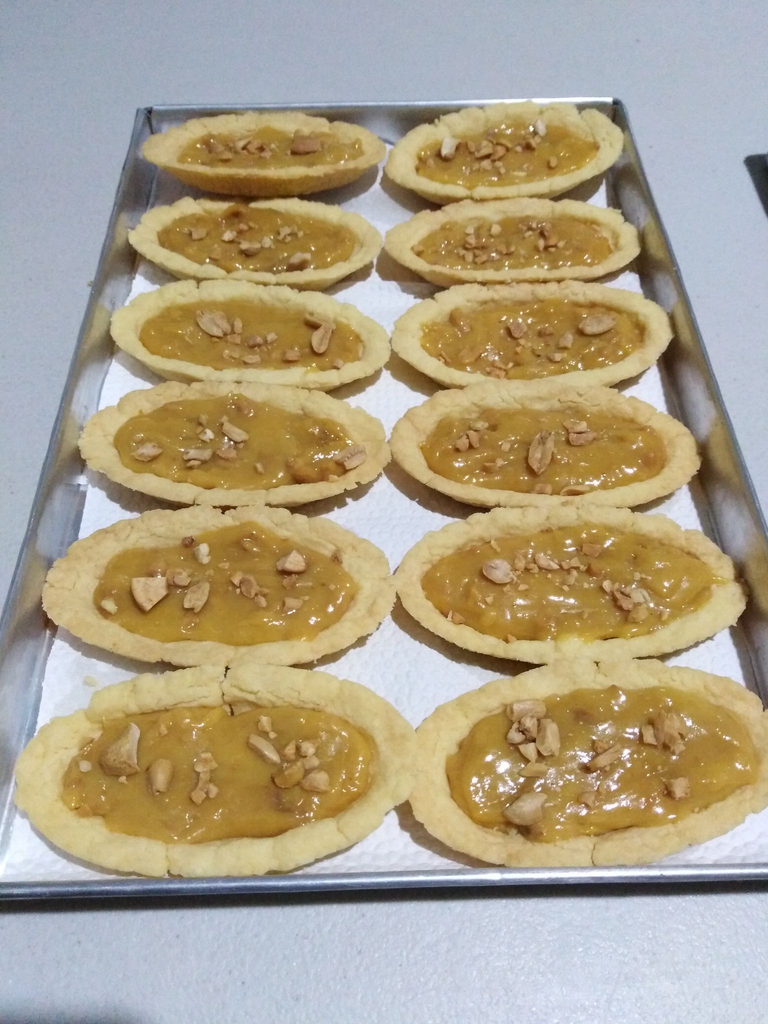 Time to put the filling. I used a yema filling and I made a post about it months ago. Then I topped them with some peanuts.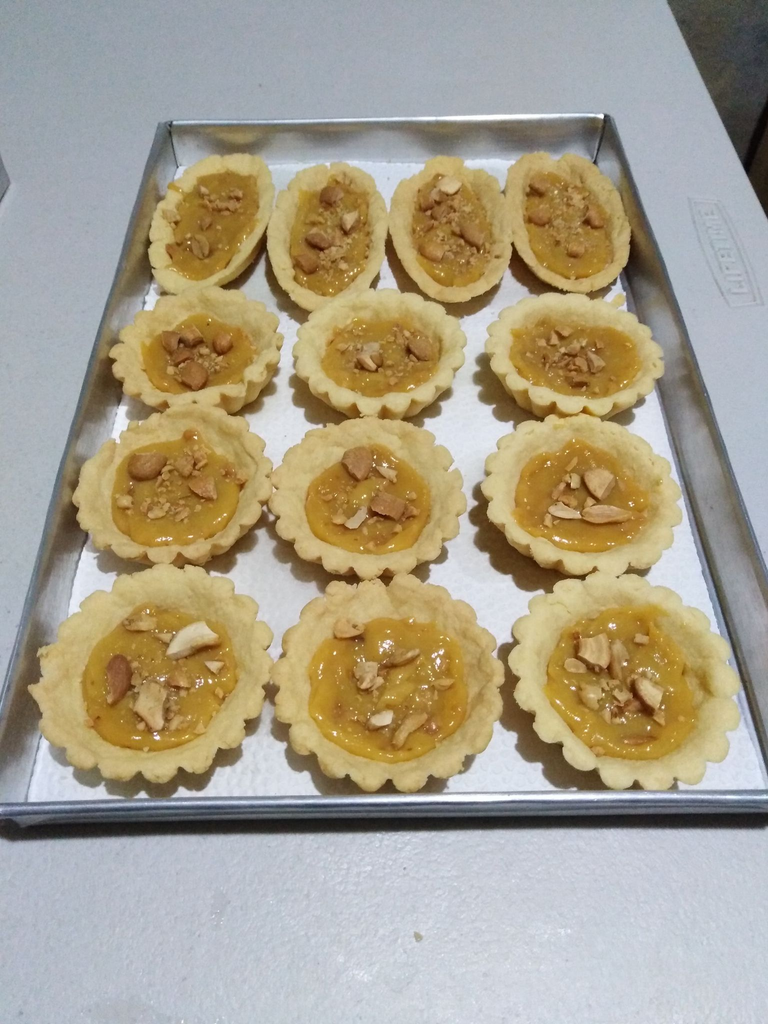 Here I found my suitable baking tins and used them right away.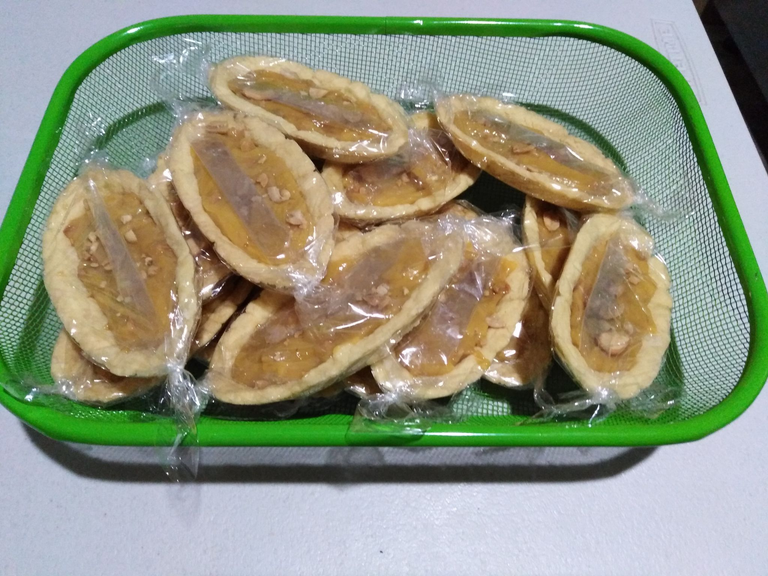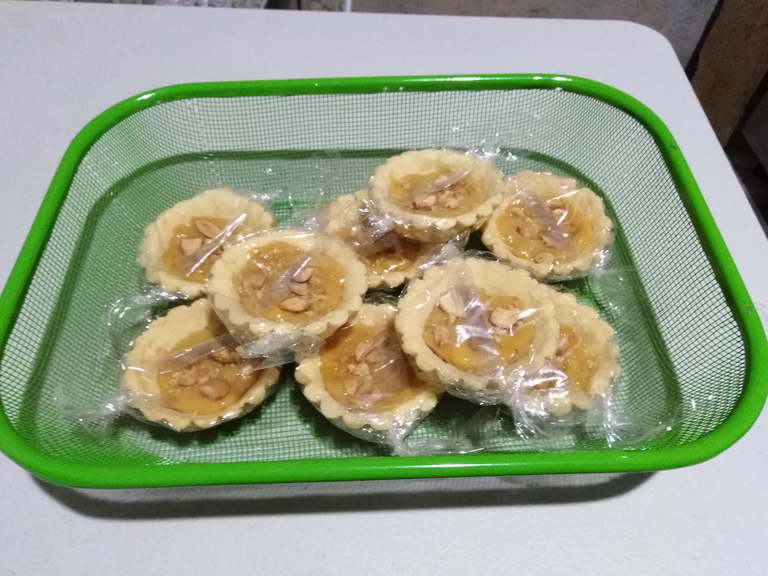 Finally, wrapped them and placed them on these cute trays for presentation. I adjusted the sugar content because I want the people who would eat them to have more and not worry about their sugar levels. 🤣 That is it. Hope you enjoyed reading.
Keep discovering. Satisfy your curiosity and never get tired learning new things