Cute Burger Minis and Reunions
Hello, my dearest Hivers. I hope you have been doing amazing. Here I am with another post where I share my food experience. I found these pictures in my archives. I shot these a year ago on this exact date.
These shots were taken at one of my most favourite cafes in Mangalore - The Good Galette. They never disappoint when it comes to quality and quantity. I had been here to meet an old friend Aanchal after more than a year. We both had a nice time here.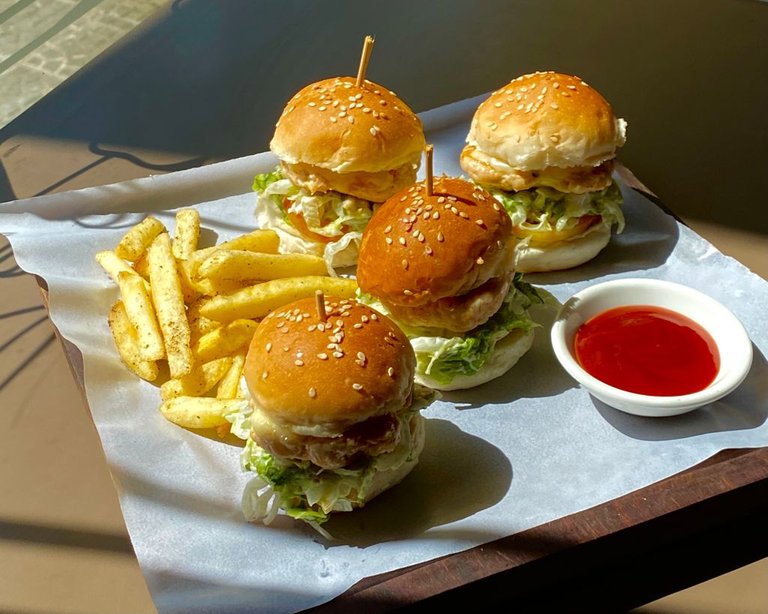 These are the Mini Chicken Burgers. These bite-sized delights are a treat. This platter of cute little burgers with french fries is priced at 220 INR (3 USD).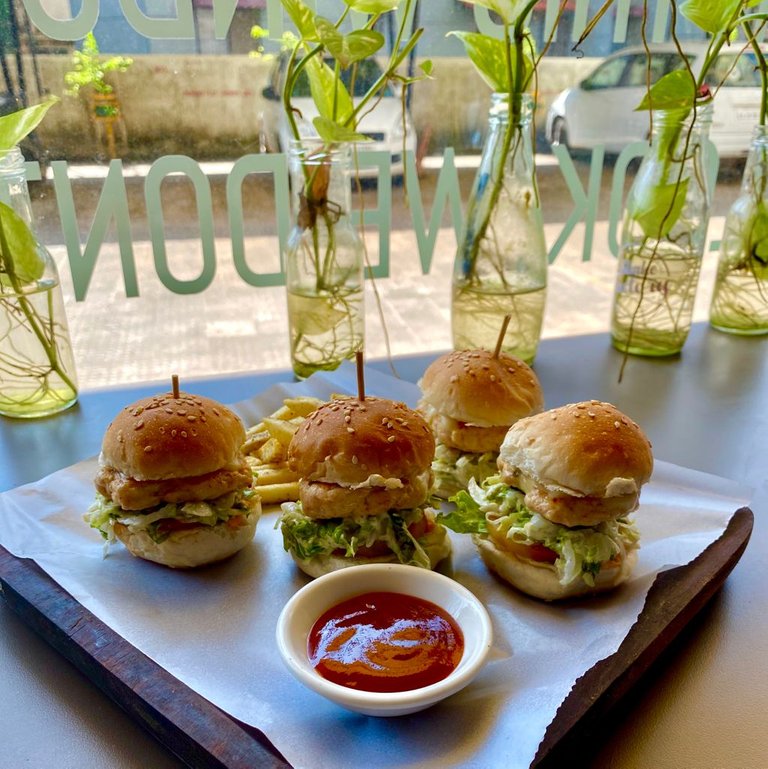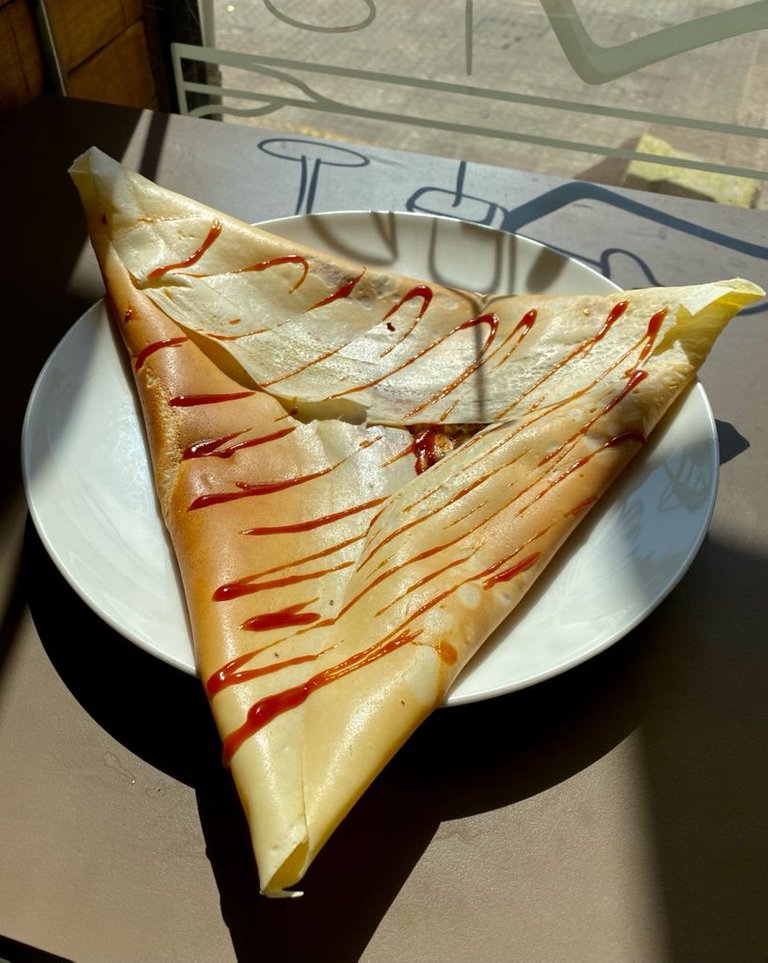 This is the Pepperoni Crepe. It is a spicy savoury crepe with lots of cheese inside and was scrumptious. It is priced at 260 INR (3.54 USD).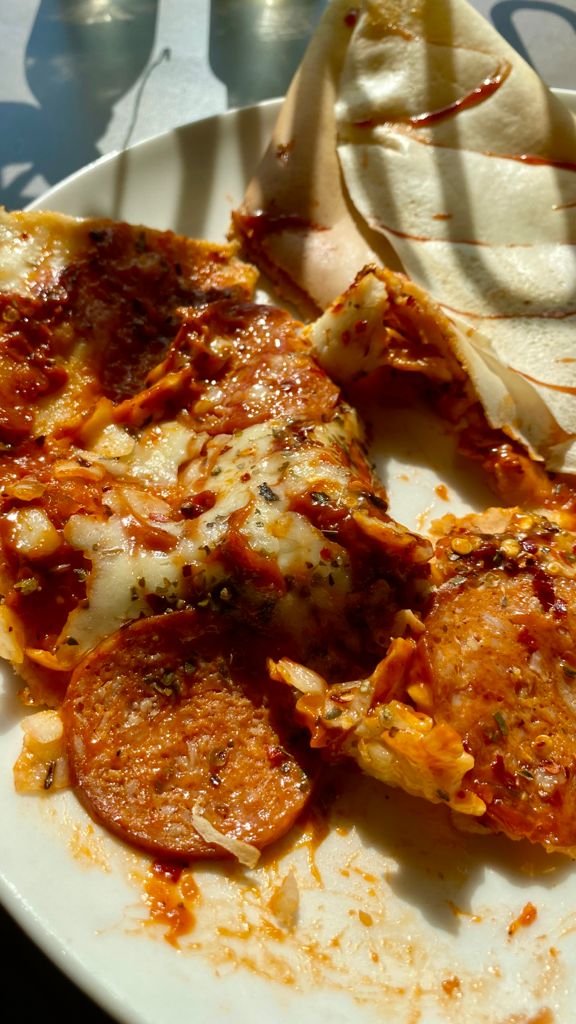 Here, on the left is the Chef's Special - Good Galette Fresh Pineapple Basil. It is priced at 120 INR (1.64 USD). On the right is the Mint Lime. This is priced at 120 INR (1.64 USD) too. Both of these were basic but very refreshing.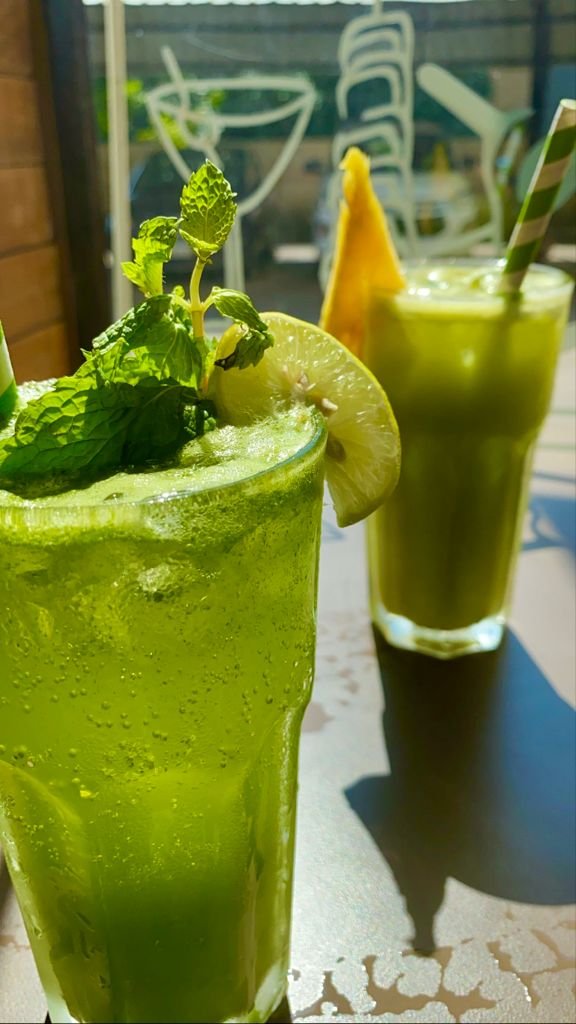 Here's the only picture we took together at the mirror in the wash area there that evening. It was lovely meeting her after so long. I also sometimes (like right now) miss my wavy magenta-coloured hair. :P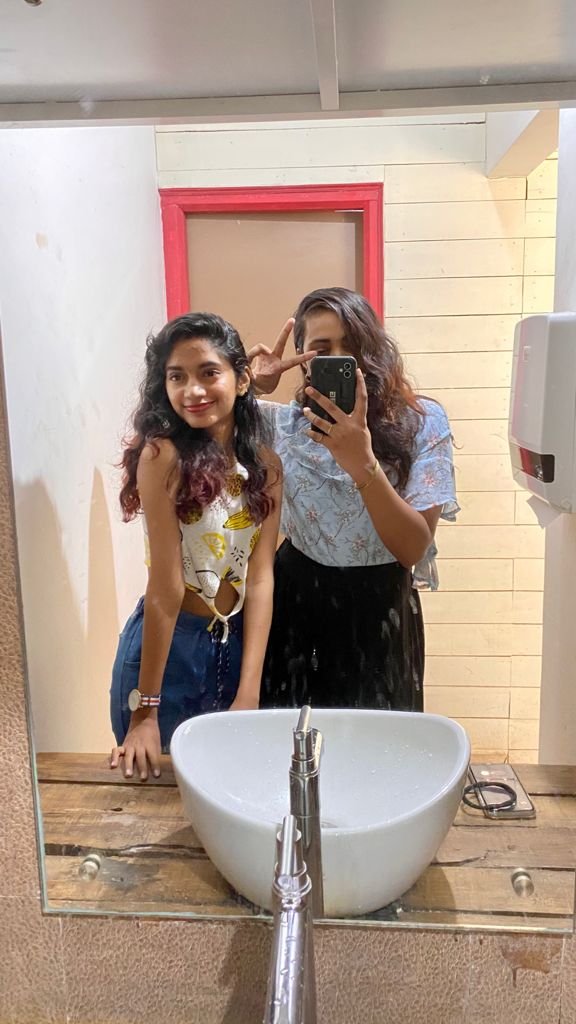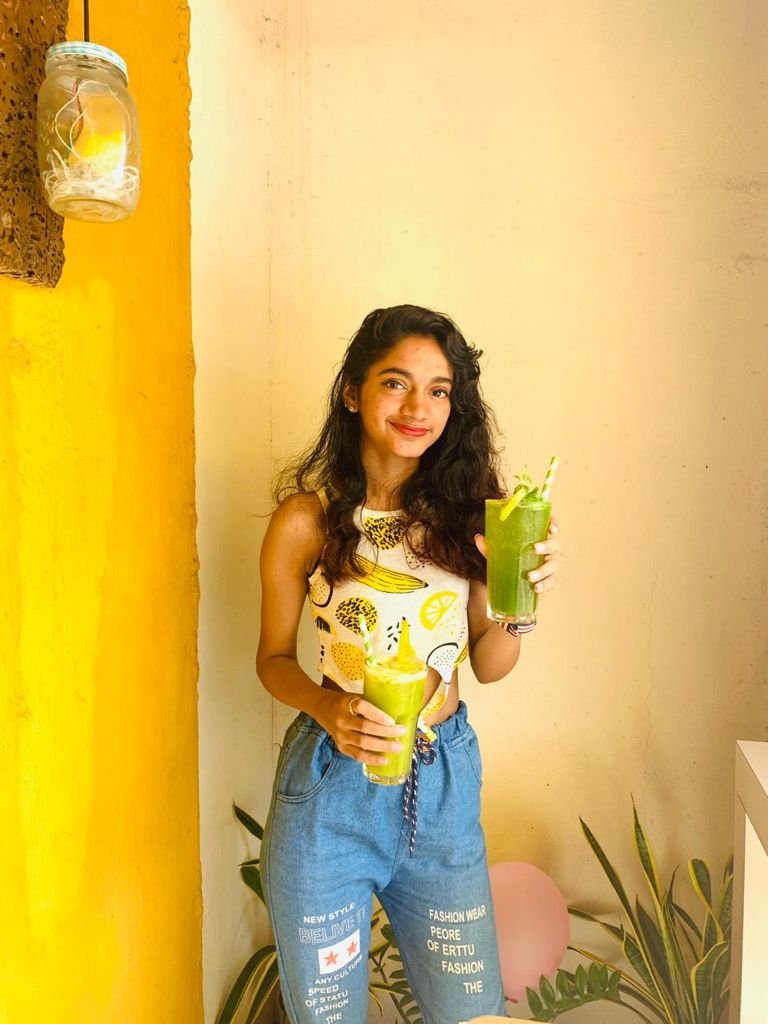 Andddd ending the post with a BTS shot Aanchal sneaked of me.
I hope you liked the post.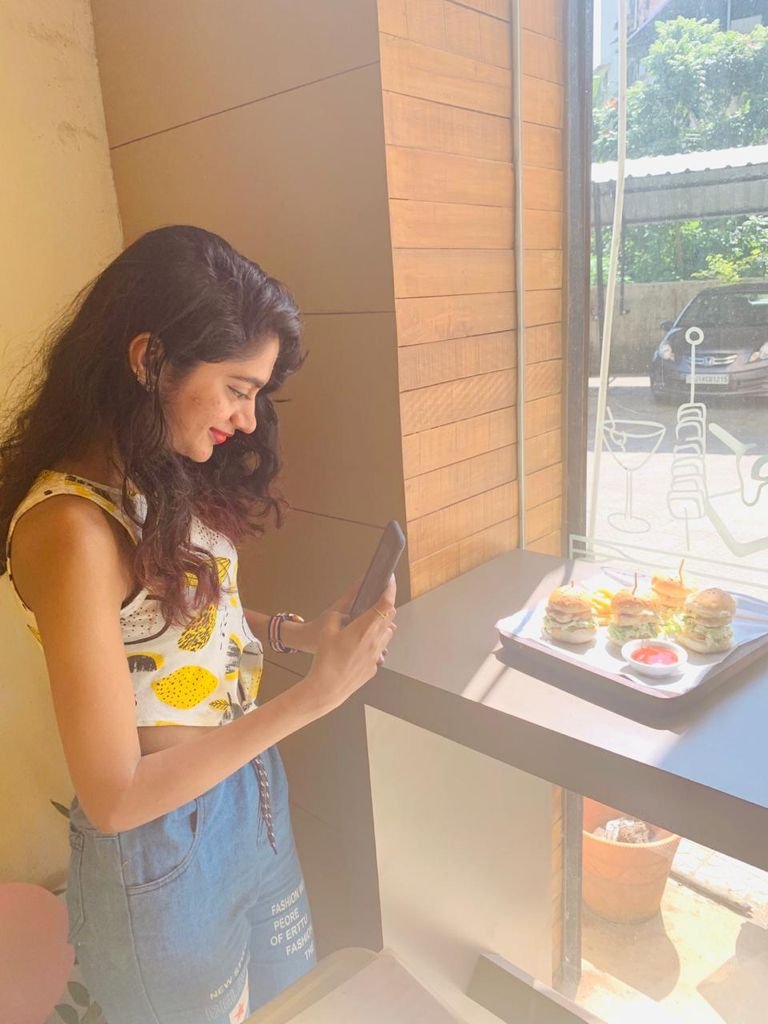 That's all for today's post. If you enjoyed reading till here, do let me know through an upvote, a comment, and maybe a reblog. You can also find me on other platforms @riyaflona. Stay tuned for more updates. Cheers!
---
---