Knight Owl Menu 2.0
Hey Hivers! In today's post, I'd like to share about one of the places I love having coffee at.
Knight Owl Cafe is one pretty chill place that is ideal to take your date to. :P
They also just introduced Menu 2.0 and it's honestly so much better than before.😋 They've introduced some delicacies from the Keralite cuisine as well like the Appam, Puttu, Thalassery Biriyani, and more.
Here's all I tried from their new additions: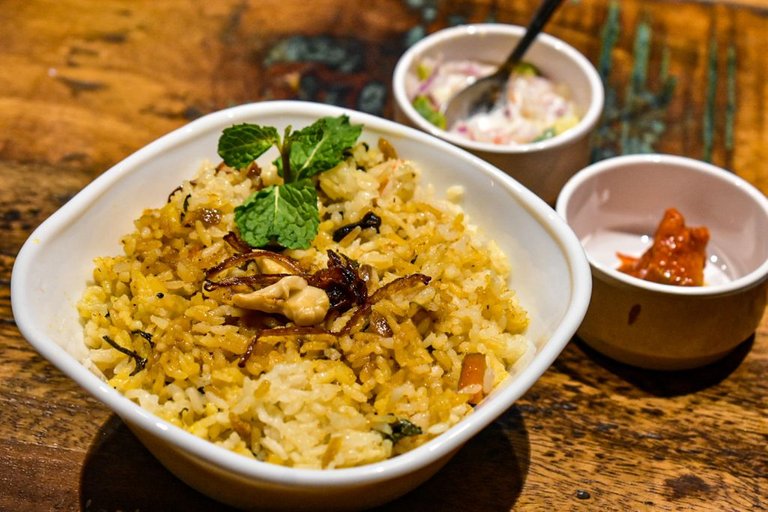 Thalassery Chicken Dum Biriyani
This gives you a close to home feeling with the way it's cooked. The rice is so simple in taste yet delectable.
This is priced at INR 140 (1.90 USD)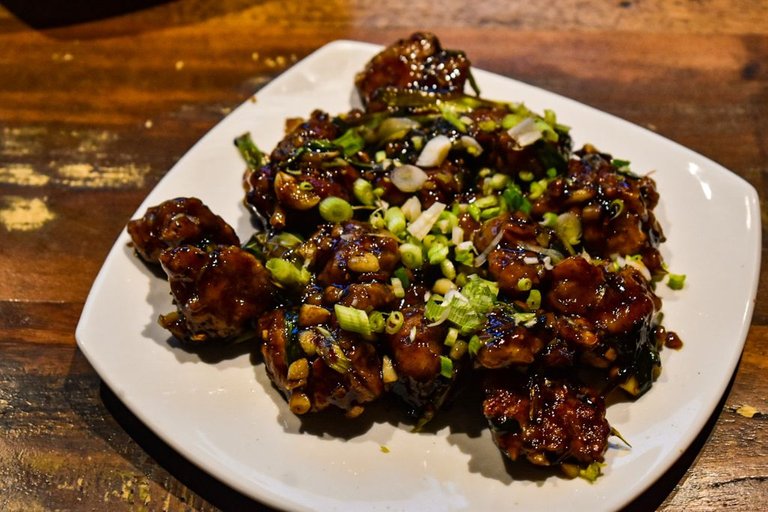 Mongolian Chicken
This appetizer is very saucy. The chicken was well cooked to be crunchy. It was slightly on the salty side though.
This is priced at INR 195 (2.65 USD)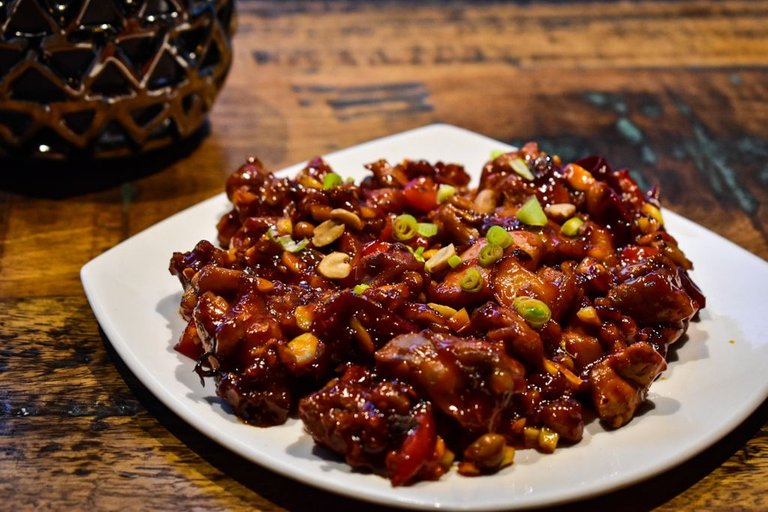 Gong Bao Chicken
This was my favorite appetizer here. The chicken was well cooked and juicy. The dish was flavourful.
This is priced at INR 195 (2.65 USD)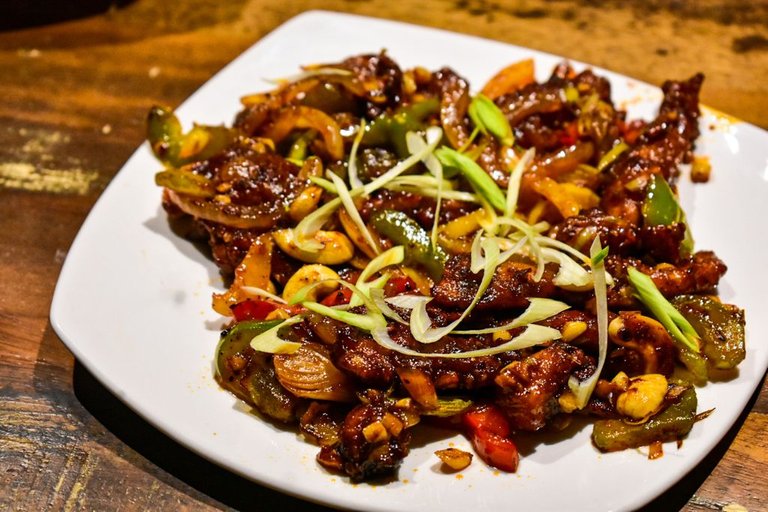 Dragon Chicken
This appetizer was on the drier side. Lotta veggies on it. The chicken was juicy.
This is priced at INR 200 (2.72 USD)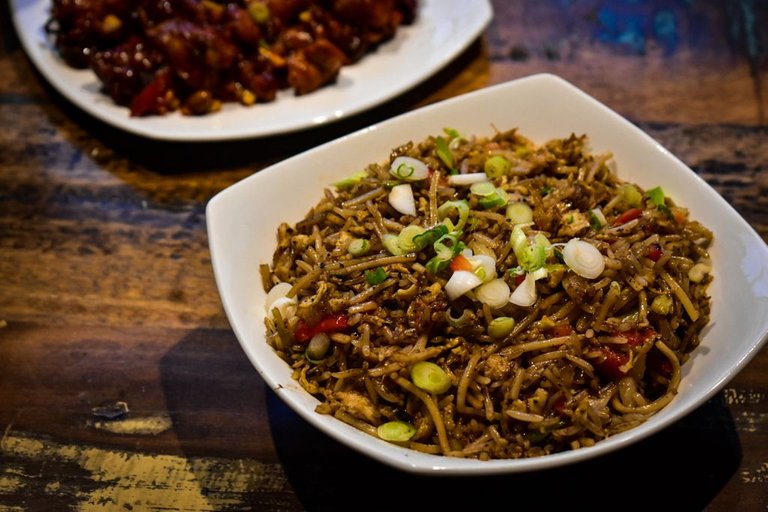 Shanghai Rice
This was a fusion of rice and noodles. I really liked this one. This was spicy and delicious.
This is priced at INR 190 (2.59 USD)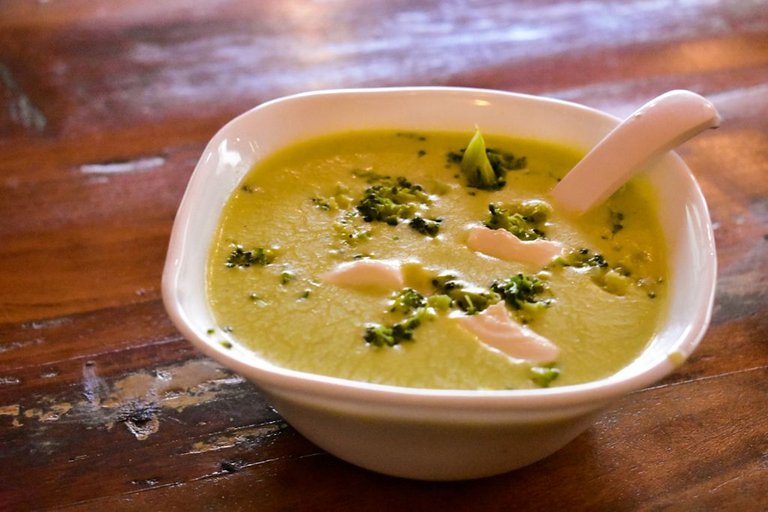 Cream of Broccoli
This was the tastiest version of broccoli I've ever had. The soup was very creamy, thick, and delicious. A must-try here!
This is priced at INR 160 (2.18 USD)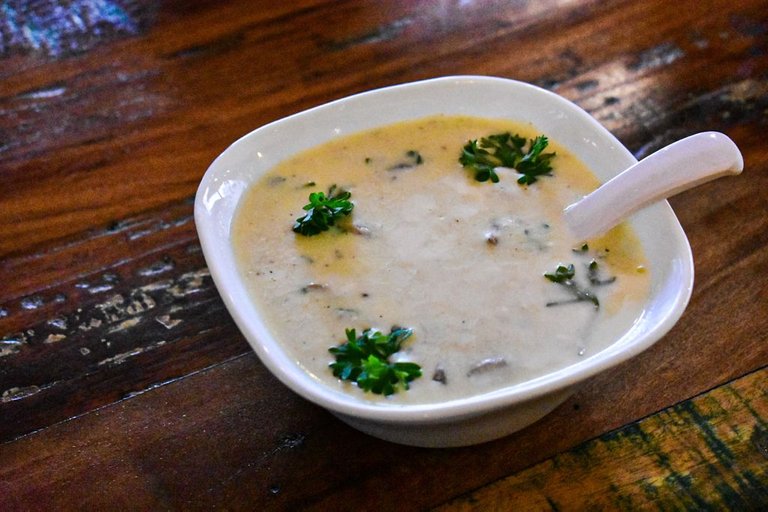 Cream of Chicken & Mushroom
Just like Cream of Broccoli, this was very creamy and delicious. A mix of both chicken and mushroom in soup is something new you should try.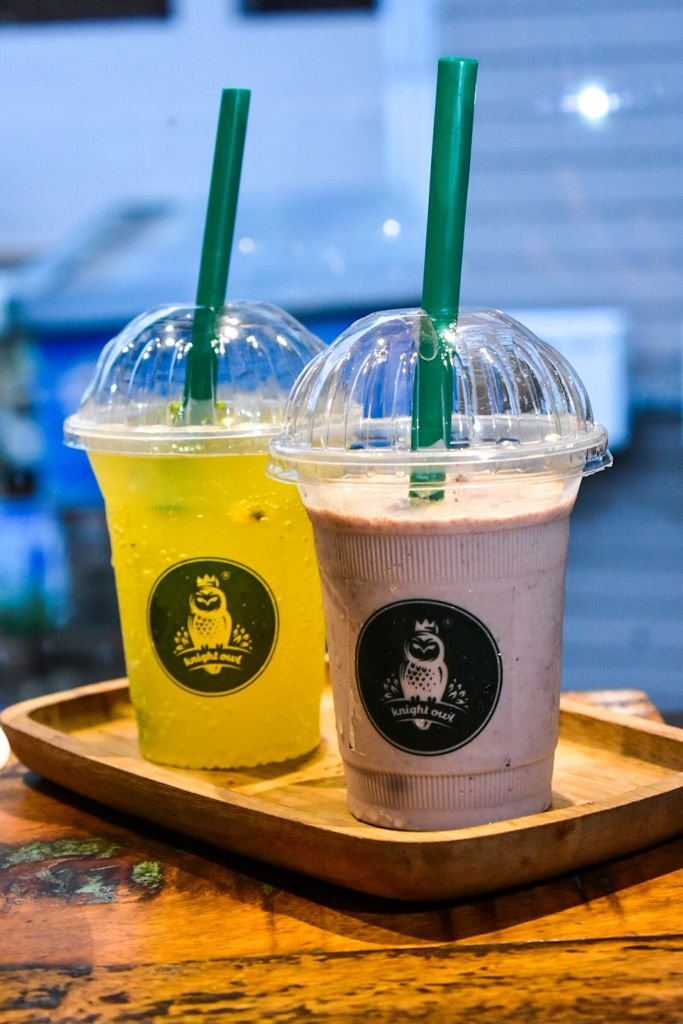 Oreo Berry
This shake was creamy and reallyyyyy yum. The combination was great.
This is priced at INR 120 (1.63 USD)
Passion Fruit Mojito
This was a decent drink.
This is priced at INR 85 (1.16 USD)
That's all for today's post. If you enjoyed reading till here, do let me know through an upvote, a comment, and maybe a reblog. Well, a follow would just make my day. You can also find me on other platforms @riyaflona. Stay tuned for more updates. Cheers!
---
---