One-skillet Mediterranean Style Chicken
Hello my lovely hivers! I pray and hope you're all doing great. Here's me with another new post and here I'd like to share with you all this recipe inspired from the Mediterranean cuisine with a little touch of my cooking style and some additional Indian spices.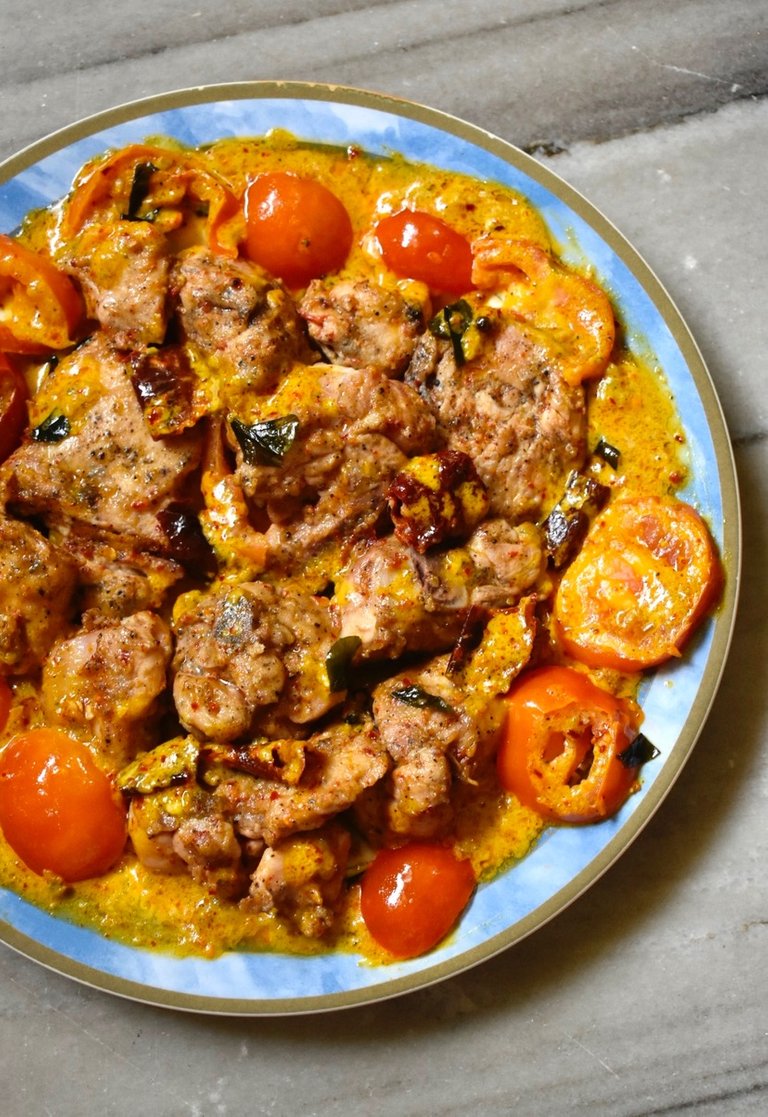 The Mediterranean style chicken takes roughly 40 minutes to make. To prepare this dish, you will need the following ingredients:
2-3 Chicken Breasts / 1 pound of Chicken Thighs
4-6 small diced Tomatoes
2 medium sized Onions
2 cups Milk
1/2 cup Parsley
2 long Red Chillies
3 tsp Chilli Powder
2 tsp Black Pepper Powder
3 tsp Turmeric Powder
Olive Oil
Chicken Stock
Salt as per taste
Pepper flakes for garnish (optional)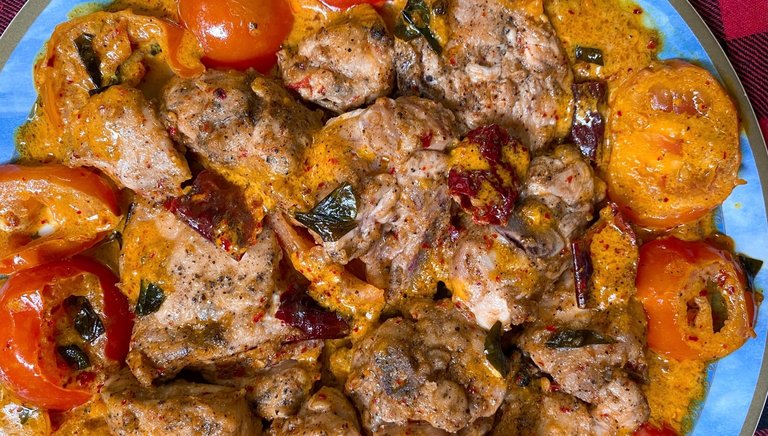 Cut the chicken breasts/ thighs into around 1-inch small cubes and add salt.
In a large skillet, add 2 tbsp Olive Oil and cook the chicken 3-4 minutes only until it turns slightly golden brown. Then take it out and set it aside.
Next, add the onions and red chillies. Cook them for about 4-5 minutes until they turn slightly brown.
Add the diced tomatoes, milk, chilli powder, black pepper powder, turmeric powder, chicken stock and salt.
Stir it well and cook it over medium flame for about 15 minutes.
Now add the Chicken to the skillet and add Parsley.
Cook till the chicken turns tender and it absorbs the juices.
You can garnish it with more parsley or pepper flakes if you like.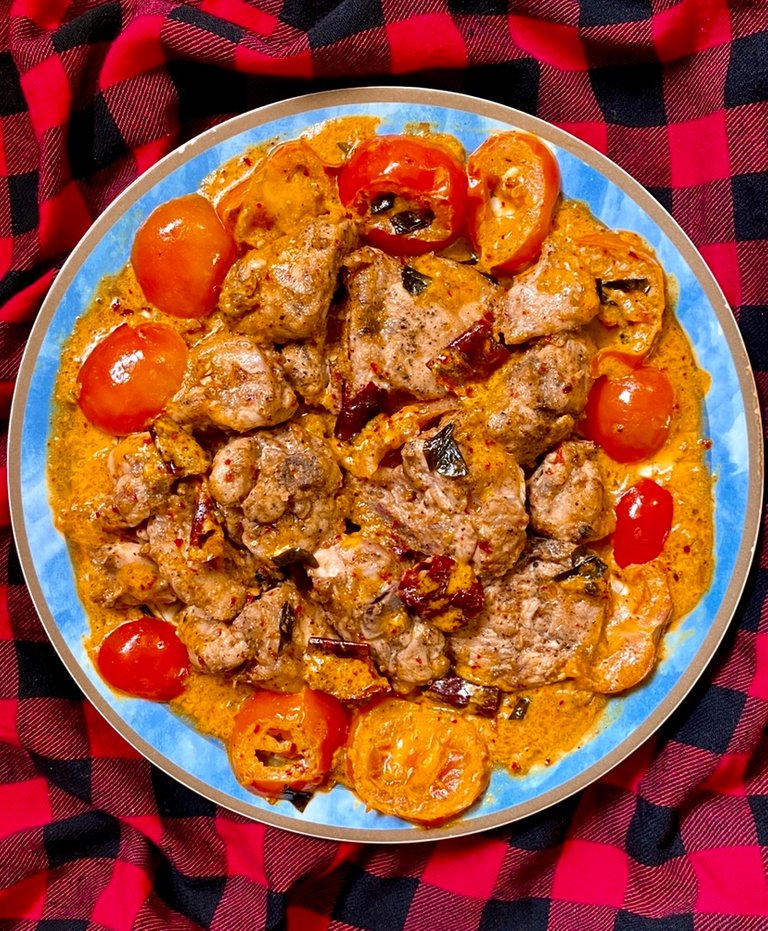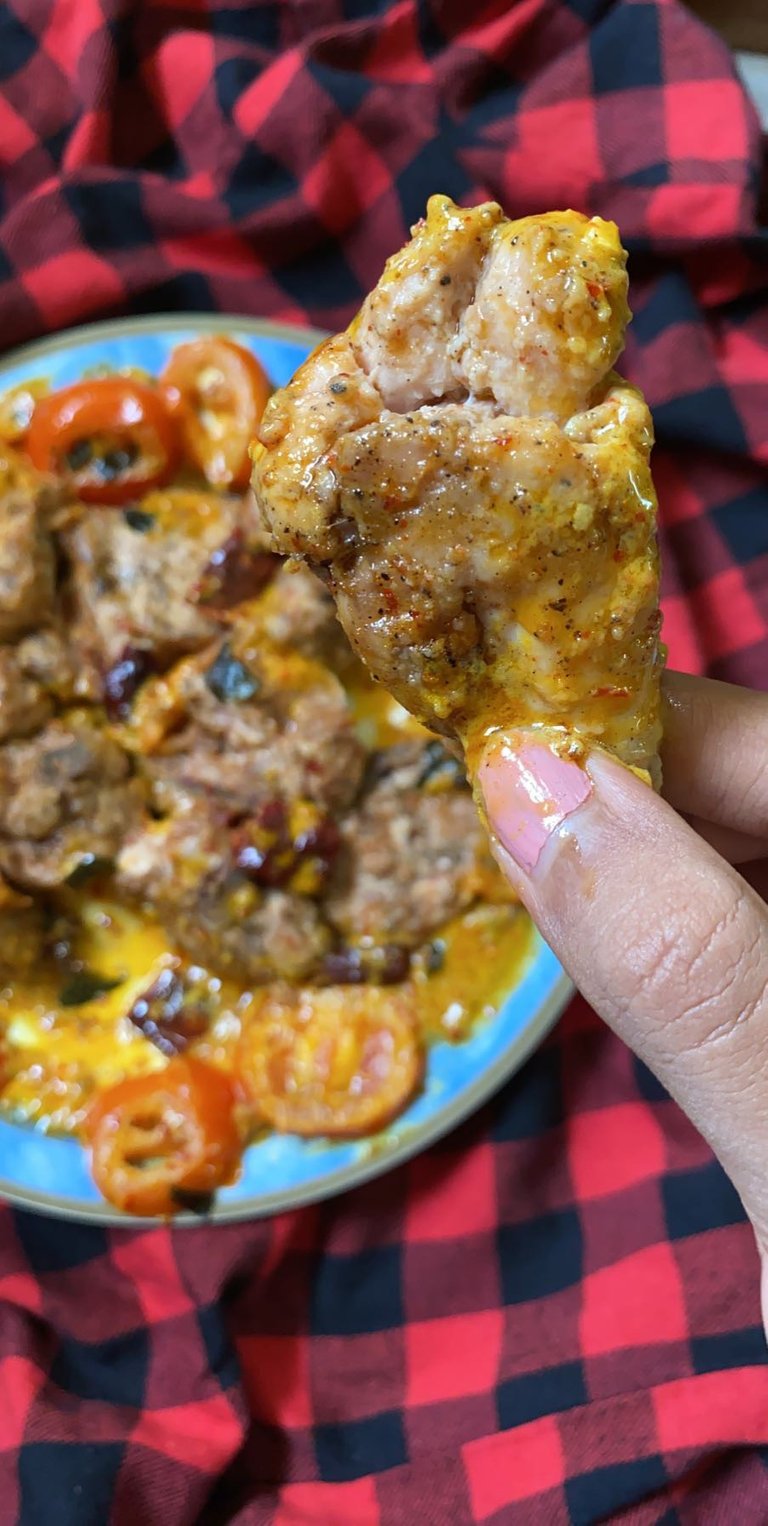 Serve it hot and enjoy the feast.


That's all for today's post. If you enjoyed reading till here, do let me know through an upvote, a comment, and maybe a reblog. You can also find me on other platforms @riyaflona. Stay tuned for more updates. Cheers!
---
---