Soushee Bites, Kodialbail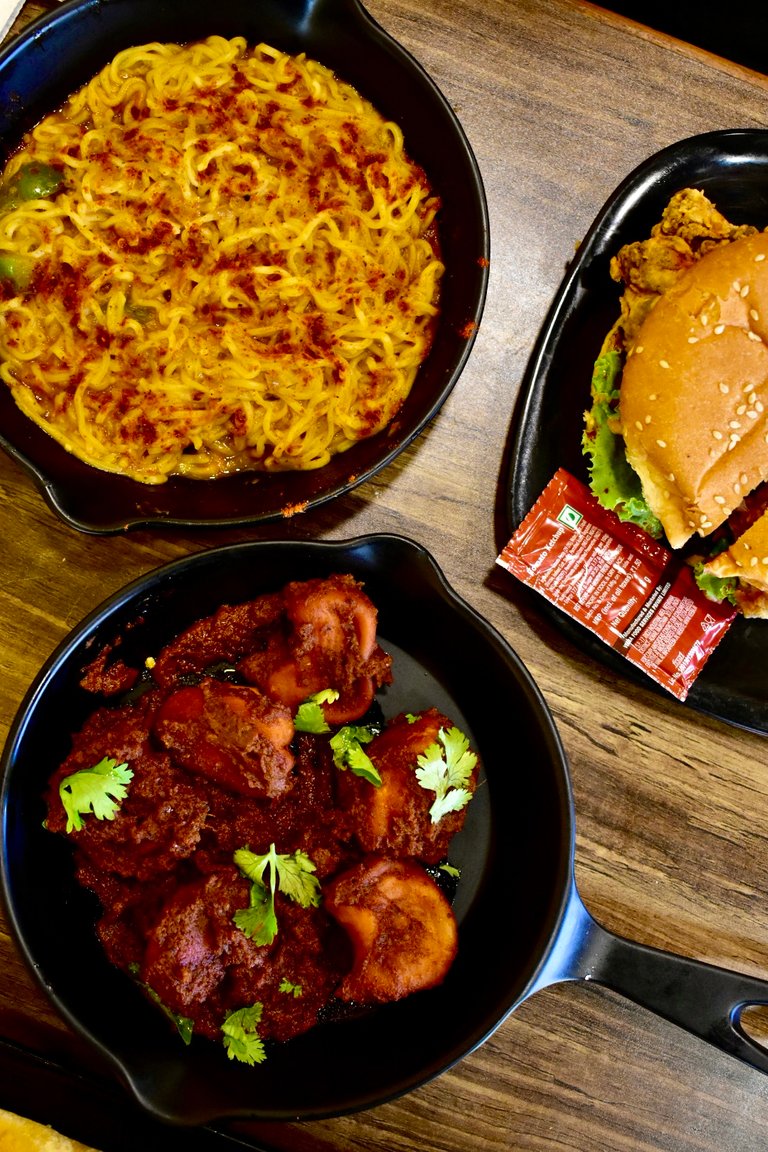 Hello my lovely hivers! I hope you're all doing great and are in the best of your health. On today's post I'm sharing my experience at a cafe called Soushee Bites located in Kodialbail, Mangalore, India.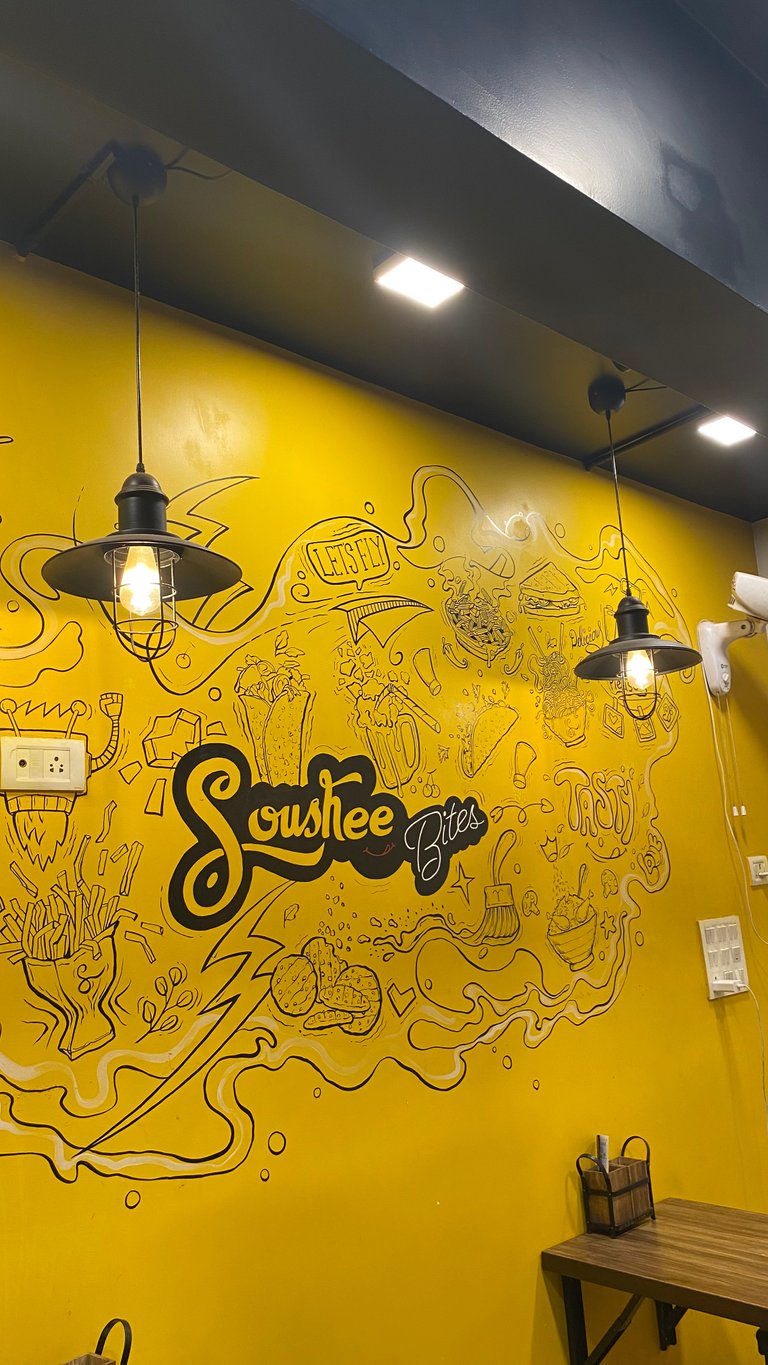 Soushee Bites offers very affordable food and thus is the perfect spot for student crowd. They have pasta, burgers, wraps, pancakes, rice bowls and more.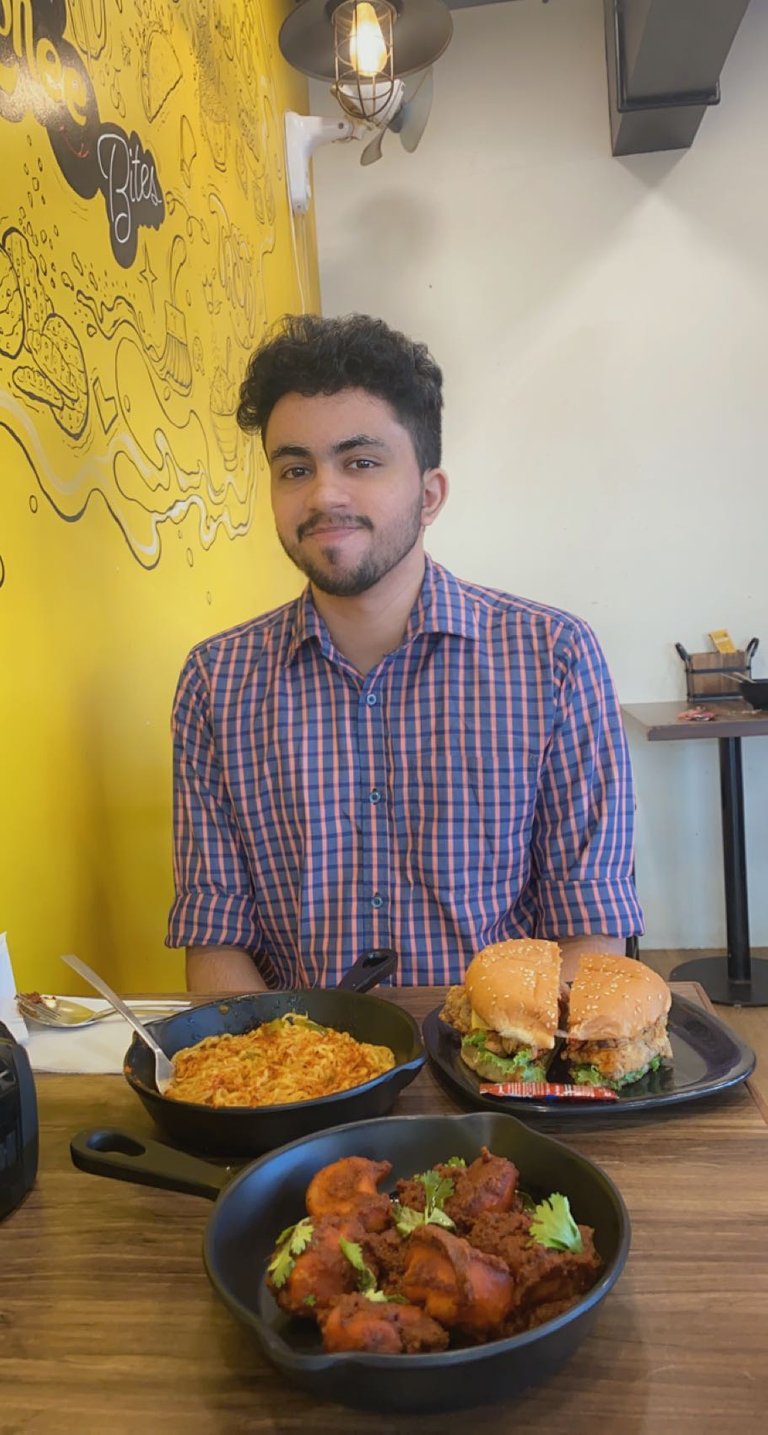 I met my best friend Mrinal after a few weeks and we decided to go eat here together. We had a real good time. I'd like to share with you all everything we tried at this place -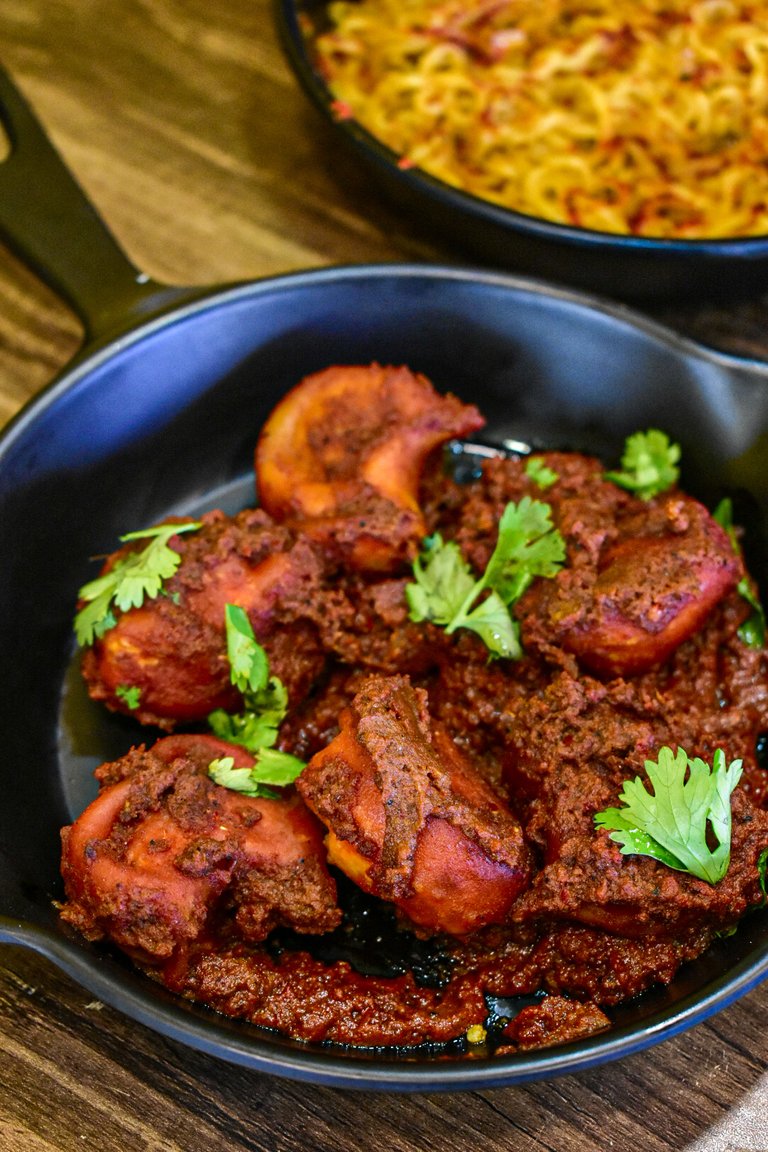 Here, you can see the Ghee Roast Momos. Now I am an absolute sucker for momos and if you've read my previous posts, you'll also know that I love ghee roast dishes a lot. So this one was a very exciting fusion and it even tasted pretty good. This is priced at INR 130 ( 1.76 USD )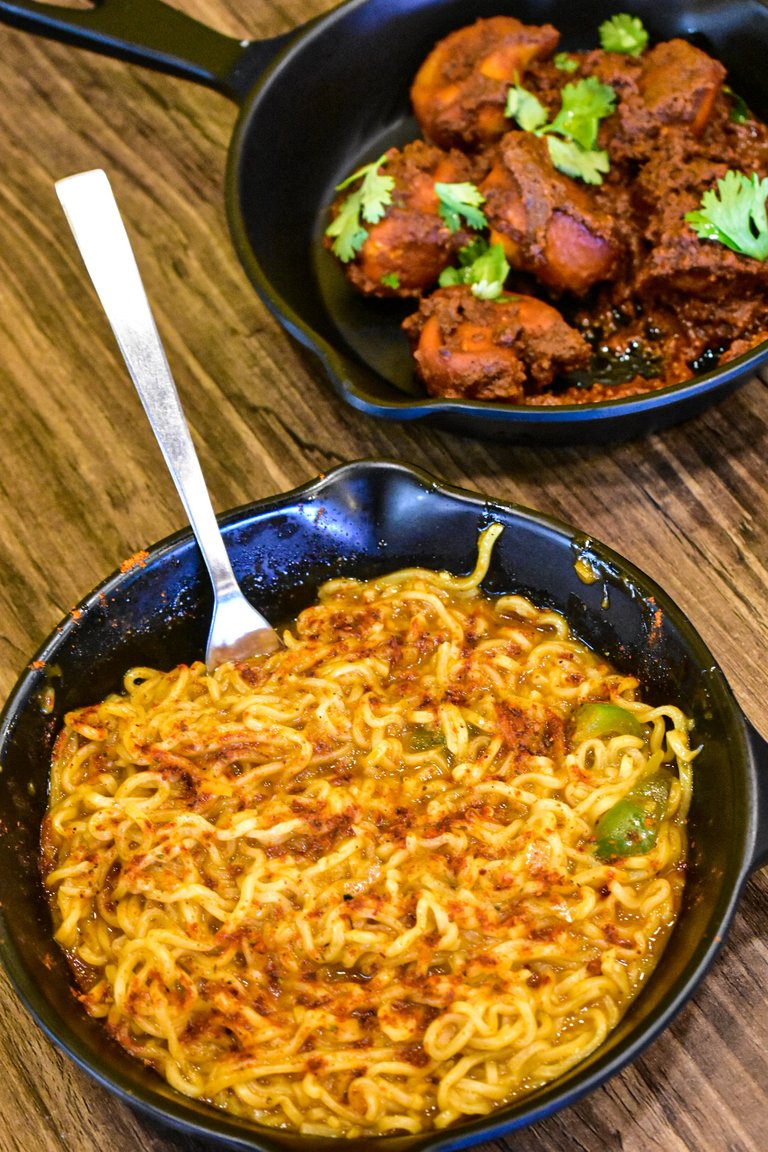 This is the Peri Peri Maggi. If you like it spicy, this one is just what you gotta get. The spices and flavours added to this plate were exceptionally well blended with the taste of the regular Maggi. This is priced at INR 60 (0.8 USD).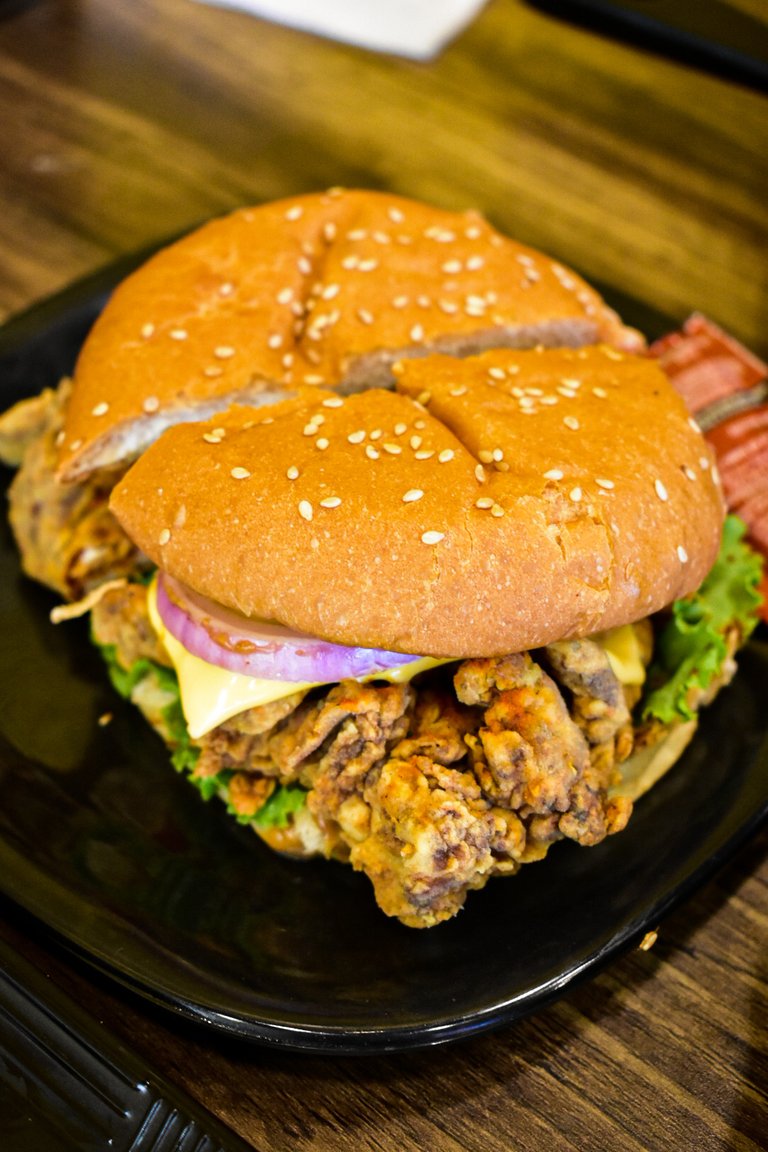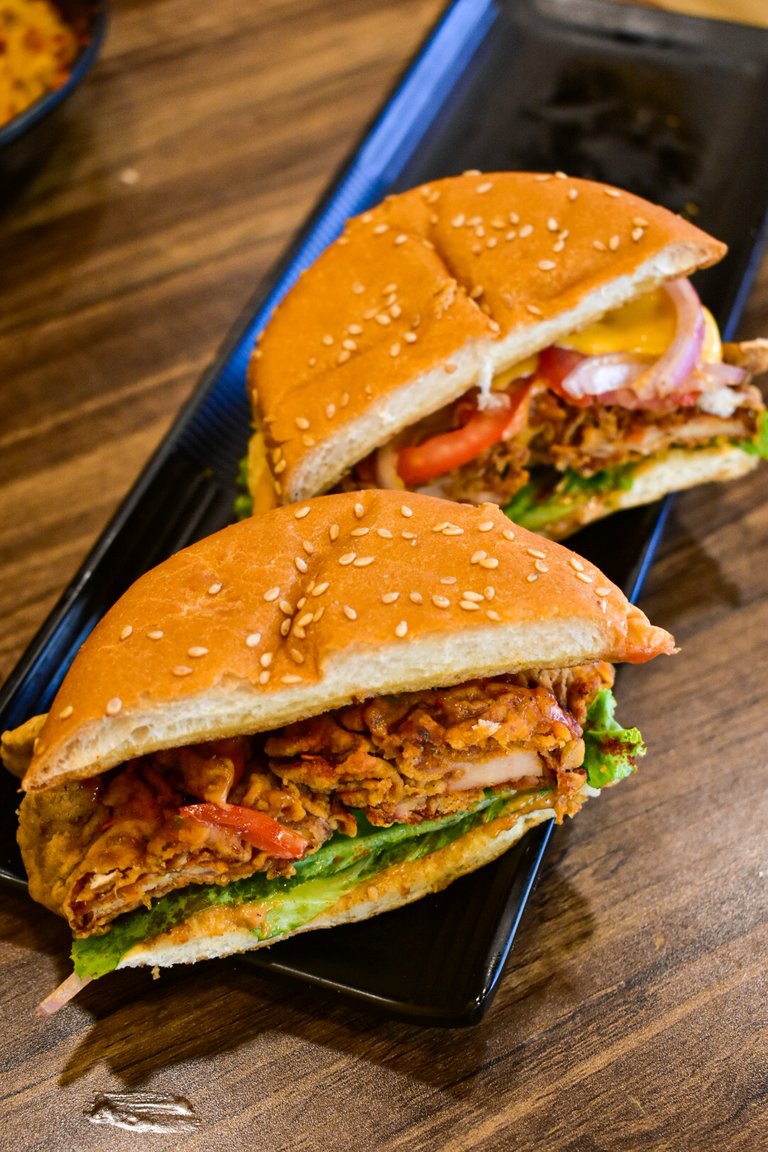 Here's the Crispy Chicken Burger. This was okay in terms of taste. I really liked how the burger bun was very thin although that is not how burgers conventionally are. The insides were slightly dry though. Otherwise, this was a good one. This is priced at INR 150 ( 2.04 USD ).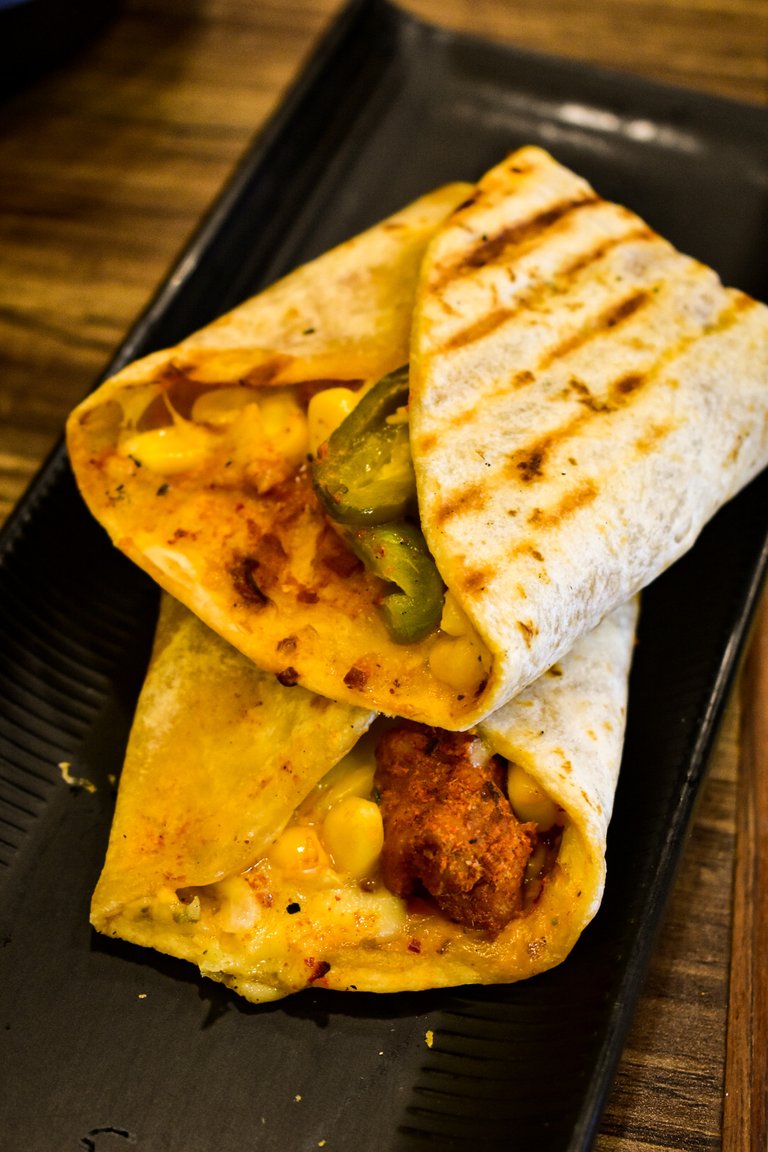 This is the Chicken Pizza Roll. It was a little disappointing since the flavours were nothing close to a pizza. It was a decent wrap otherwise. This is priced at INR 100 ( 1.36 USD ).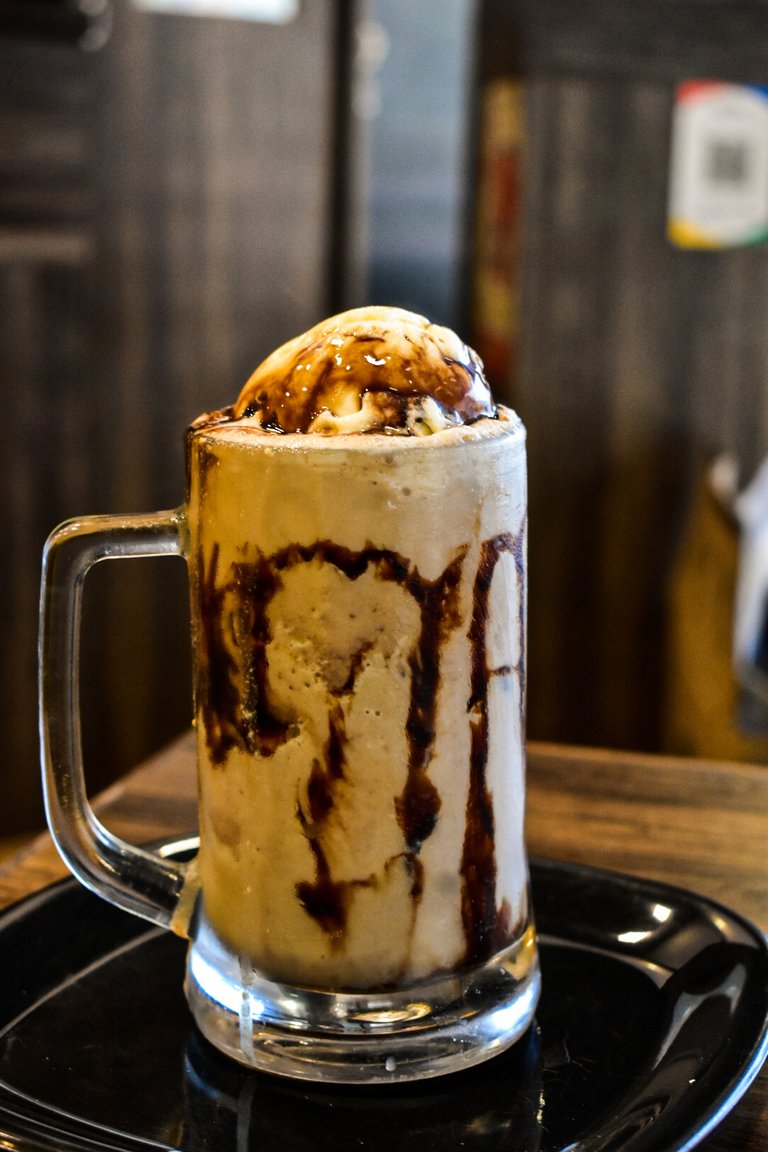 We ended the meal with this Munch Overload Thick Shake. This beauty was delicious! It had a scoop of vanilla ice cream on top which went very well with the shake. Would definitely suggest to try this one out. This is priced at INR 90 ( 1.22 USD ).
That's all for today's post. If you enjoyed reading till here, do let me know through an upvote, a comment, and maybe a reblog. You can also find me on other platforms @riyaflona. Stay tuned for more updates. Cheers!
---
---