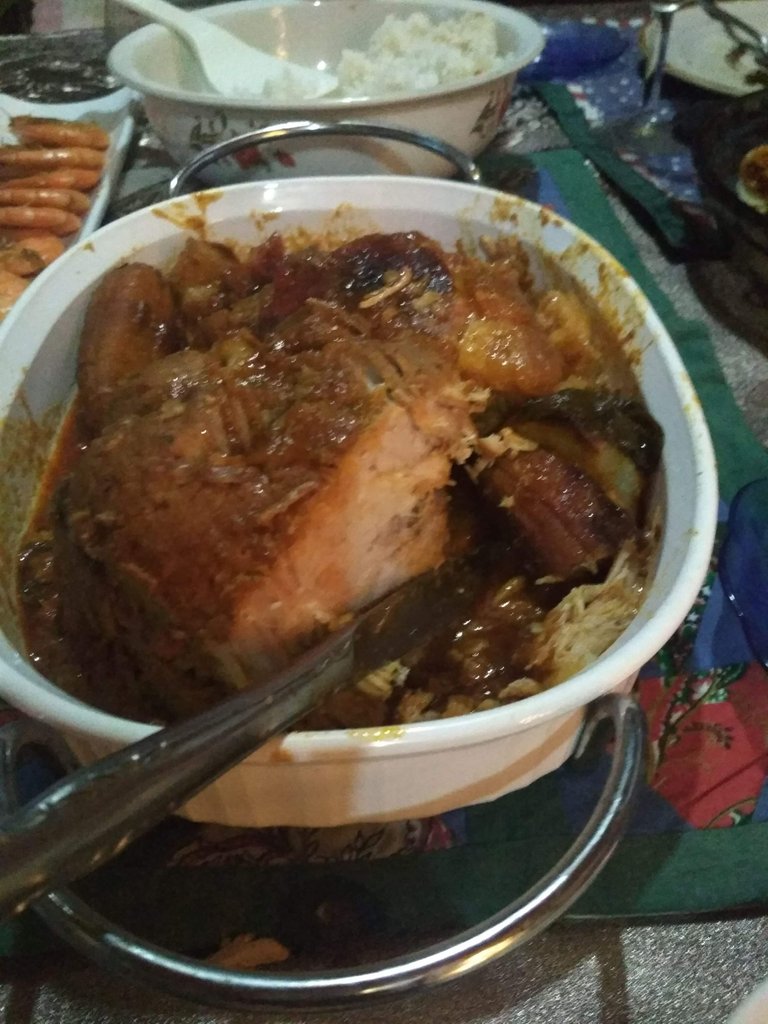 Greetings to all! What's the menu for today? I have my own version of Estofado that you would surely covet once you've tasted it. I usually prepare this for important occasions to make it special and something on look forward when kids are home. Aside from my Hamonada, I also make my own version of Estofado. Actually, the preparation is almost the same. The difference is that you need to fry it first to make the whole meat firm before putting it in your pressure cooker.
Preparation:
2 kilos Tender loin
3 cloves garlic
2 bulbs white onion
3 stems of Spring onion
3 bell peppers
1/2 cup brown sugar
Laurier
Black Pepper
Oyster Sauce
Vinegar
Anisado
1pack Tomato paste
Salt and seasoning to taste
2nd Part
Sliced pineapple
5 Medium sized Potatoes, fried then set aside.
5 ripe bananas,fried
Instructions:
Place all ingredients in a wok. If you have a pressure cooker, so much the better. Set your timer for 30 minutes. See to it that the whole meat is still firm. When the meat is tender, place it first in a platter before pouring the sauce.
Finally, arrange the potatoes, bananas and slice pineapple.
Serve hot or cold. A red wine would be great afterwards. It's the thing called love when you prepare this yummy and savory recipe for your loved ones.
Thank you for dropping by my page and to the sponsors.
Till then,