Prawns are delicious and do not require much time to cook. This seafood from a crustacean family contains high in protein, essential vitamins and low in calories.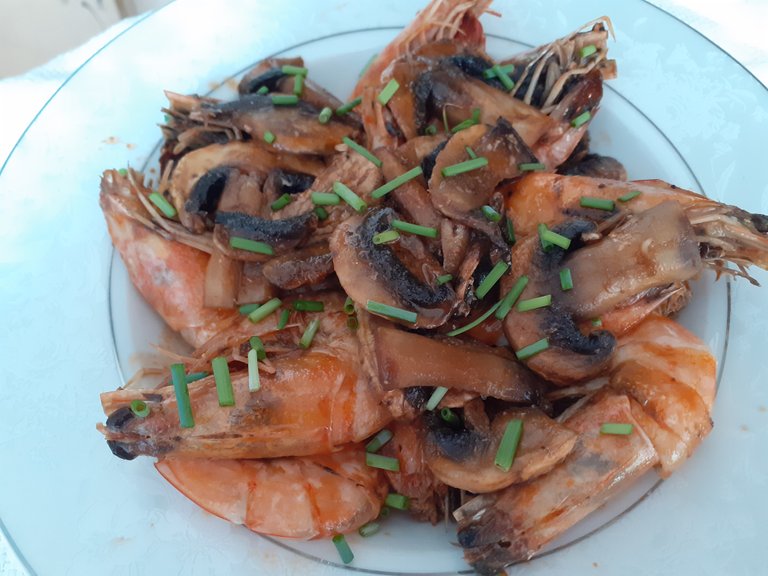 In this recipe, we only need 3 ingredients to make this tasty dish. It's quick to cook and ready in just a few minutes.
Ingredients
Prawns
Butter, 1 tsp
Mushrooms, sliced
Green onions, to garnish, optional
Preparations
Wash the prawns and drain thoroughly. Add salt and mix well to combine.
Preheat the pan and melt the butter.
Add the prawns and stir well until it changes in color, about 4-5 minutes.
Add the sliced mushrooms and cook until the mushrooms turn slightly wilted.
Adjust your seasoning.
Garnished and ready to serve.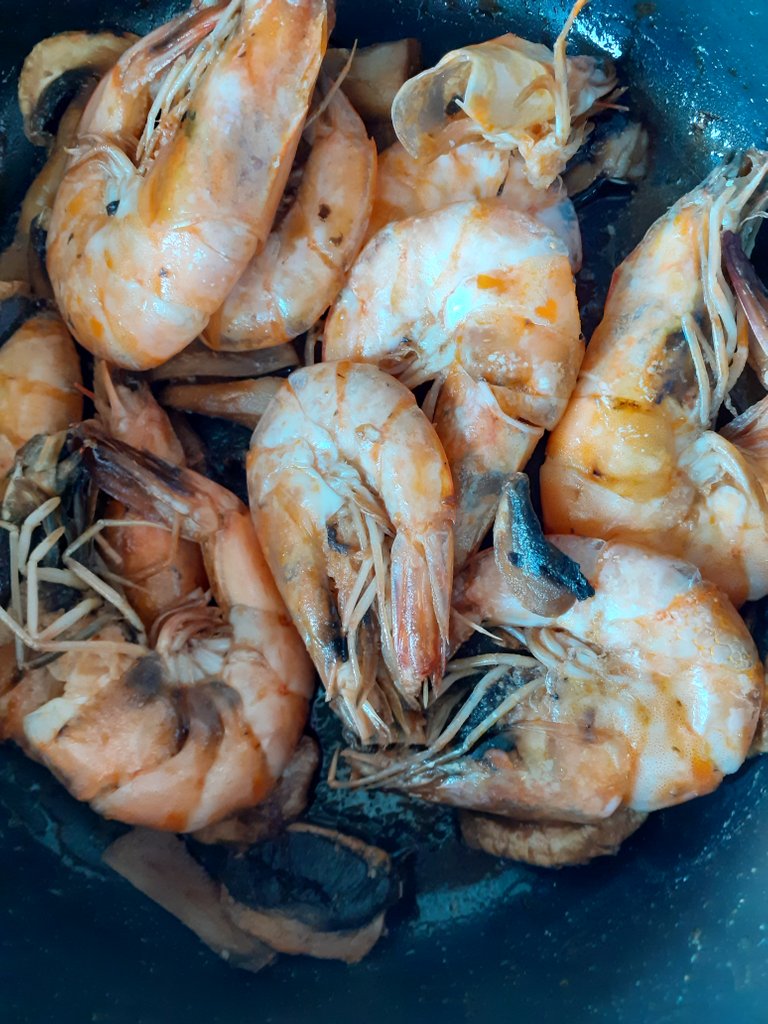 A simple and tasty seafood dish that you can make fast and easy.
I serve mine with cauliflower rice for a low carb meal.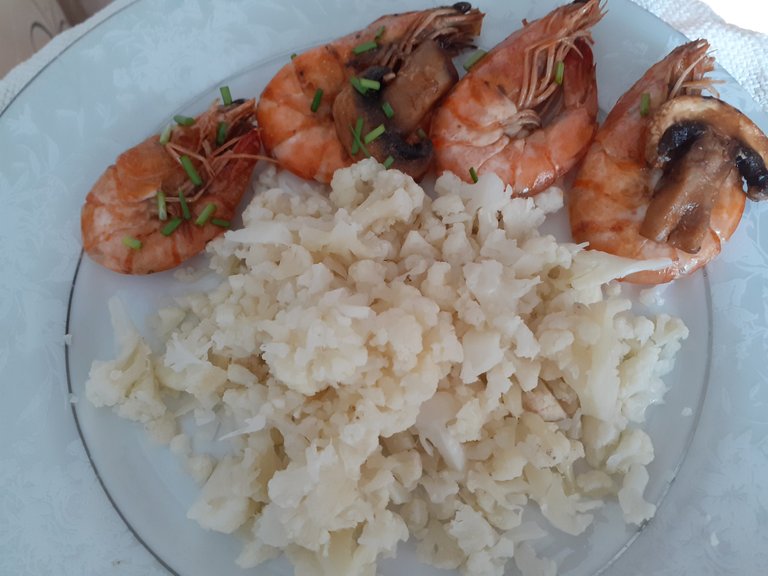 I hope you enjoy this recipe. Thank you.
Have a lovely day!