It is getting cold here in the Middle east particularly UAE, So to give us a bit of warmth and comfort, I decided to make boiled chicken soup.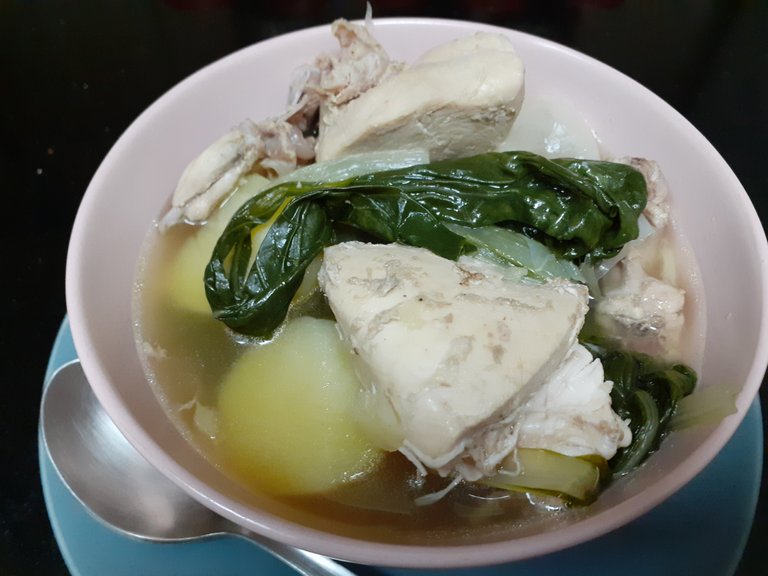 Chicken in ginger soup is fast and easy, you just have to boil the ingredients all together and add the vegetables at a later stage.
This soup doesn't use cooking oil, just literally boiled then simmer. The garlic cloves are bashed and unpeeled to add more flavor to the dish.
Ingredients
For the Broth :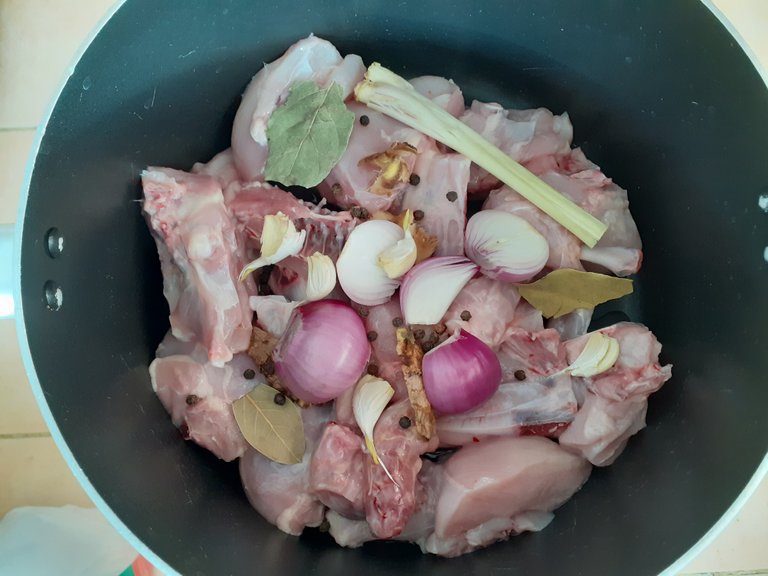 Whole chicken, cut in medium pieces
Ginger, 2 medium size, crushed
Bay leaves, 3 pieces
Onion, quartered
Garlic cloves
Black peppercorn, whole
Fish sauce, 3 Tbsp
Lemongrass stalk, optional
Celery stick, optional
Water, 10 -15 cups
Ground black pepper
Vegetables :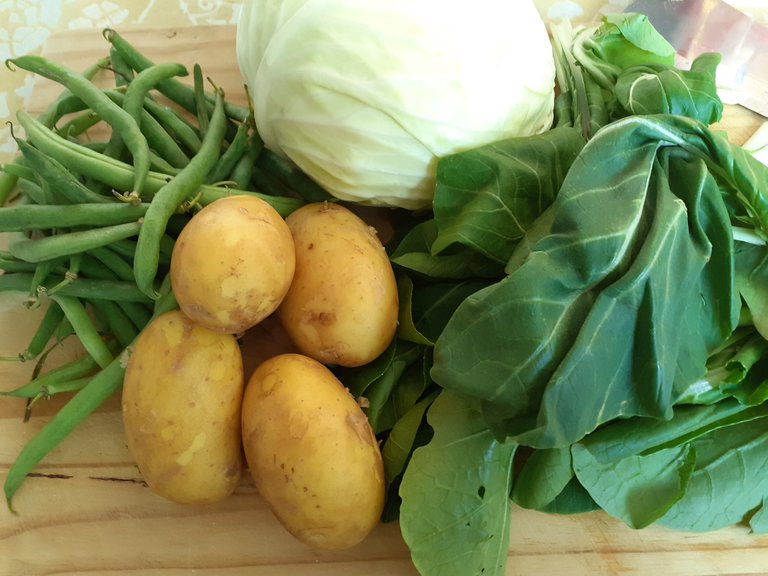 Potatoes, 4 medium size
Green beans, top and tail
Cabbage, quartered
Bok choy leaves
Preparations
Make a Broth by combining all the ingredients listed above except the fish sauce.


Lid on, Let boil then simmer for 20 - 25 minutes.

Add the potatoes, green beans and cabbage. Cook until tender.


Add the fish sauce and stir well.

Adjust the seasoning and add ground black pepper to taste.

It's a comforting dish that's filling this cold season. The broth is natural and delicious. It has a mild flavor, We usually pair it with rice and it's fantastic.
What do you think of this recipe? I would love to know.
Thank you and see you for more recipes.
---
Posted via foodiesunite.net