My sister recommended a Restaurant which offers Mandi, Mazbi and Madfoon. Maybe some of you might be wondering what they are. They are delicious arabic dishes, served with a very tasty flavored rice. They used chicken, goat or lamb for the meat.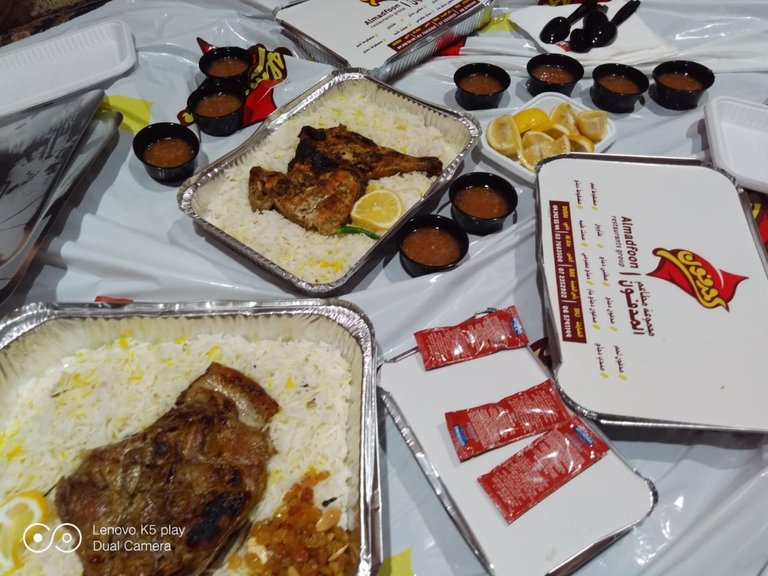 If this is not your local cuisine, The differences of each dish are hard to distinguish as they all look similar.
According to the friendly man who guided us, these are the following differences.
Mandi - The meat is marinated and cooked in a clay oven. The meat is very juicy, served with rice and spices.
Mazbi - The meat is marinated and then grilled on charcoal or stone. The meat is crispy and is also served with bukhari rice or mandi rice.
Madfoon - The meat is marinated and wrapped, slow cooked. The meat is tender and is also served with Bukhari rice or mandi rice.
It was busy when we came and we waited for a couple of minutes to get a place. They took us in a closed colorful cabin. We were excited, even the children. We sat down on the available cushions and had our orders. This was a new experience to us. The atmosphere is cheerful and we are messy in a good way.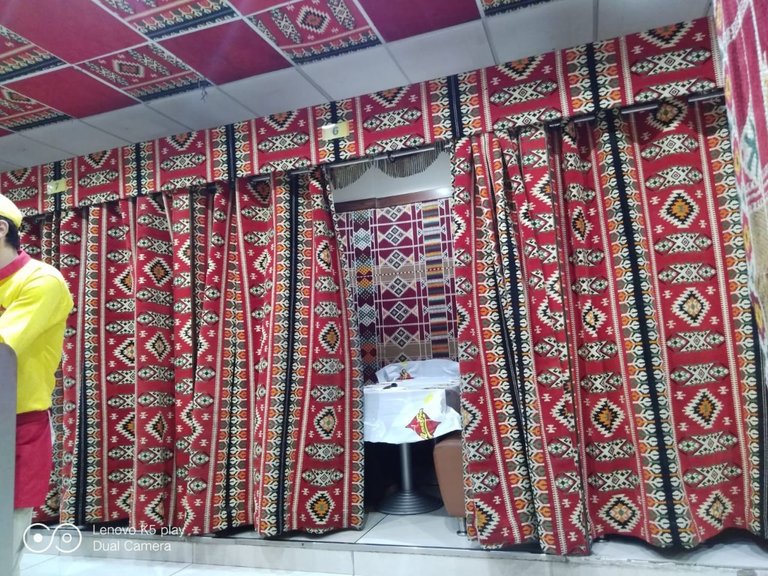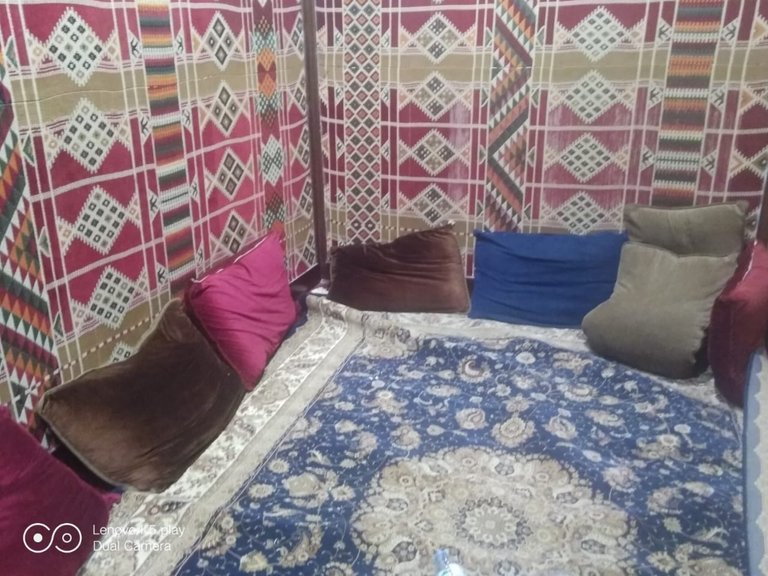 They immediately served us with soups and a fresh tomato sauce with sliced mild spicy chillies. We were overwhelmed and felt a tight closed knit from the ambience.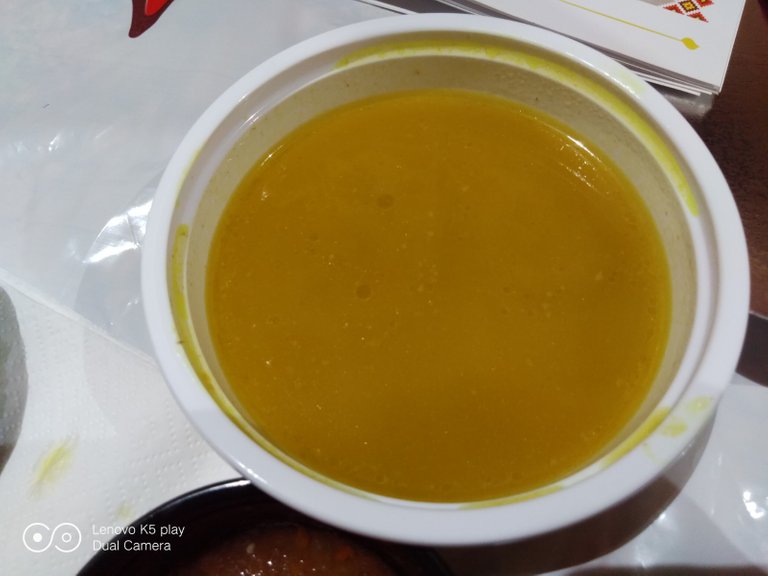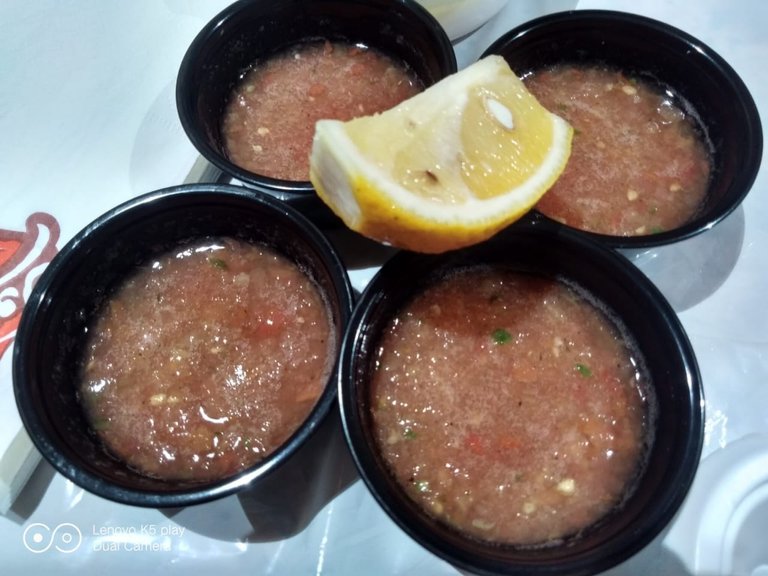 We ordered a Meat Mazbi, a 750 gm of lamb meat, Grilled and served with Bukhari rice. The portions are generous so three of us shared. The meat is juicy, tender and flavourful. It was well marinated. The rice is fluffy and perfect with the Mazbi.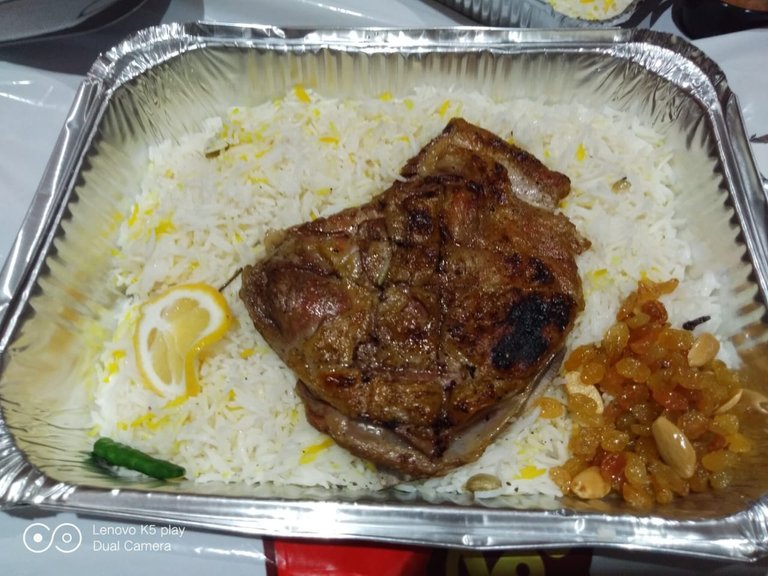 We also ordered two Chicken mazbi, marinated and grilled on charcoal served with a choice of bukhari or mandi rice. The meat was a bit dry though, we are not sure if it was made fresh or the meat was just reheated, but still tasty.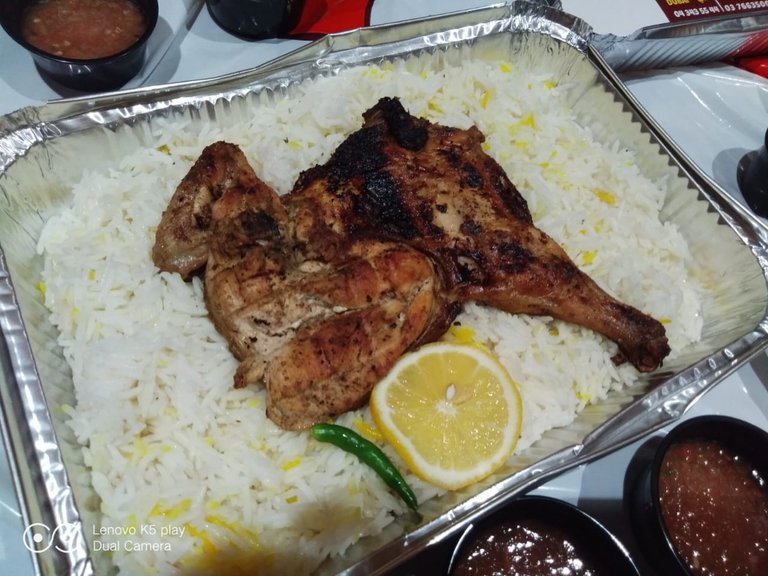 For our dessert, we had a Kunafa with cream, It was cheesy and rich, like a cheese pie. It's shredded pastry dough is crispy and crunchy and stuffed with cream on the inside.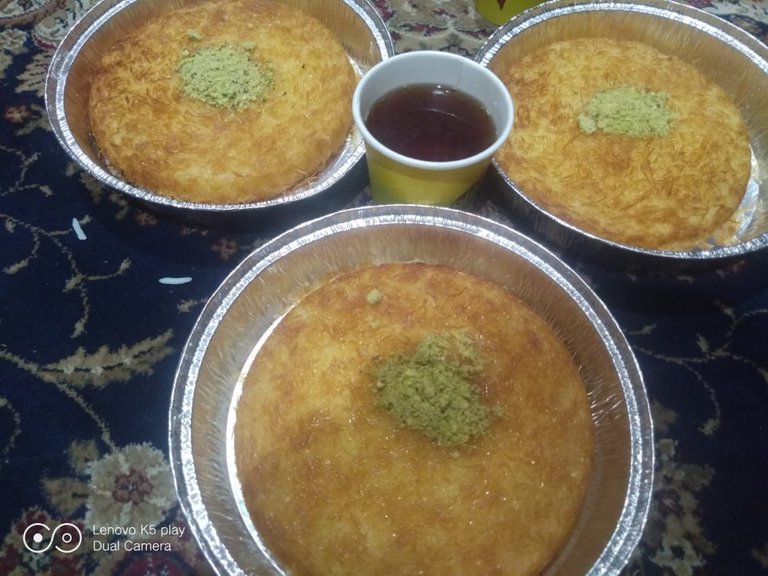 We had a free complimentary tea, nice to go with the creamy kunafa.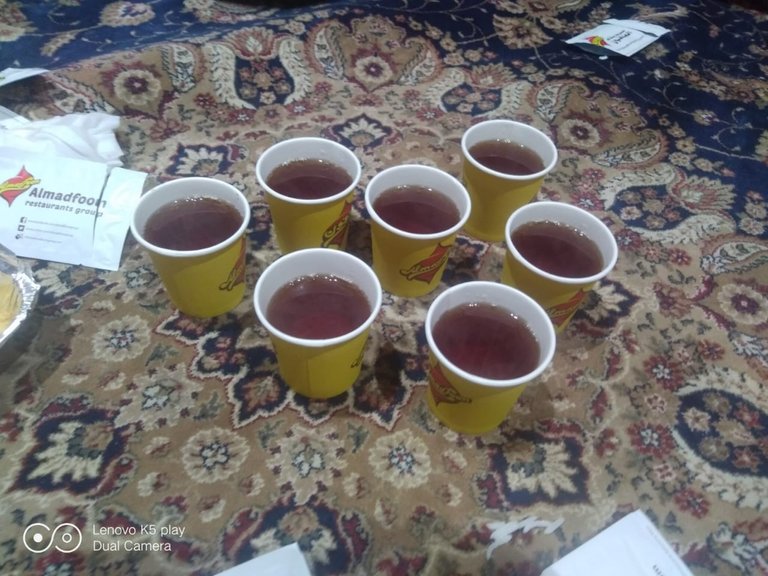 We enjoyed our meal. It was a fabulous experience for us and we are going to come back again. We loved the intimacy and the closeness that brought us this Restaurant.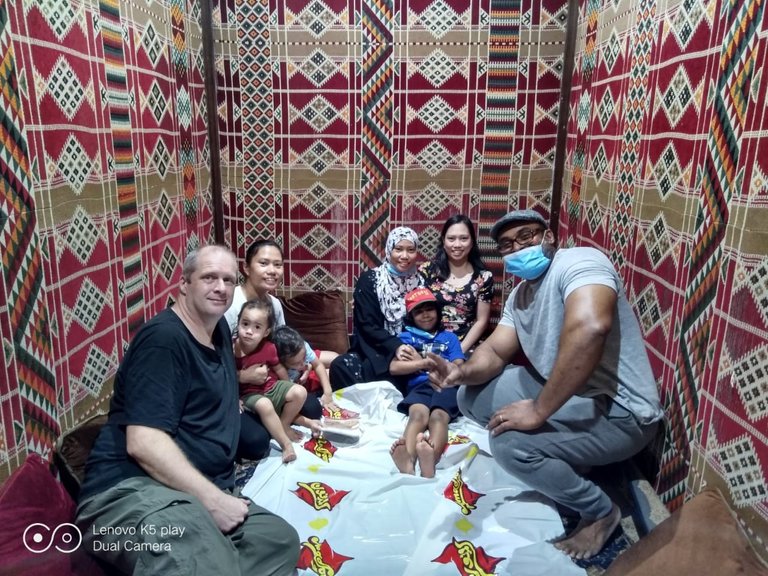 Good Food taste even better with our family.
Thank you and have a wonderful day!
---
Posted via foodiesunite.net