Hello Dear Foodies!
I am here today to share a very simple and fast recipe. This tasty egg dish is packed in protein and fiber. It goes well together with bread or rice or can be eaten alone.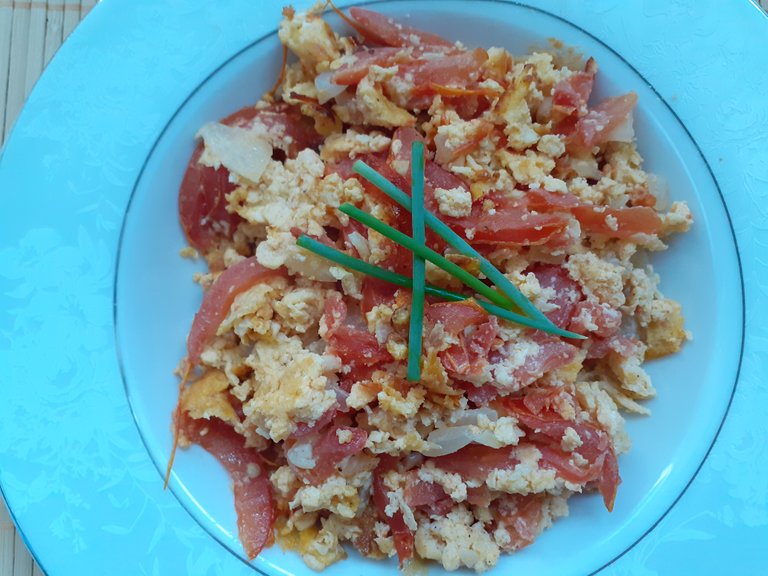 You basically need very few ingredients for this delicious meal and you are good to go.
Some usually cook the tomatoes first before the egg, But i prefer the egg to be firm rather than mushy from the tomatoes.
Ingredients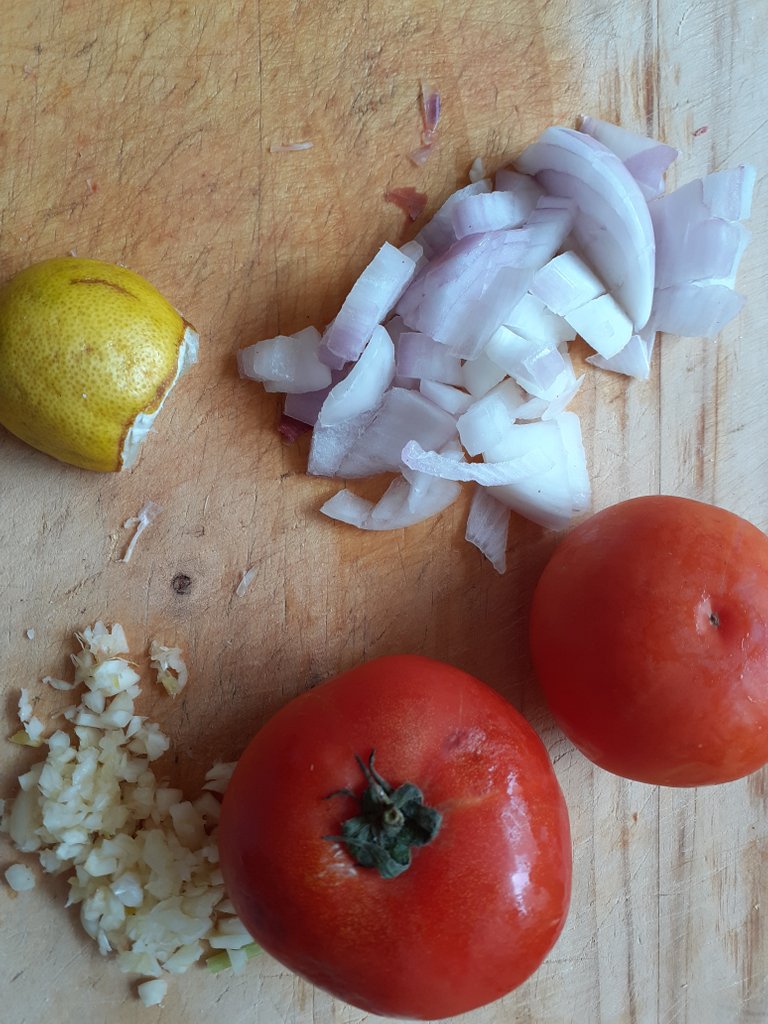 Oil, 1tbsp
Garlic, minced
Onion, chopped
Eggs, 2, beaten
Tomatoes, finely sliced
Lime juice, ½ tsp,optional
Pepper, ground
Salt
Preparations
In a preheated pan with oil, Saute garlic and onion until aromatic.
Add salt and ground black pepper to the beaten eggs and lime juice, if using.
Add the beaten eggs into the pan and mix gently until the eggs set slightly firm.
Add the ripe tomatoes and stir, adjust the stove to low heat.
Cook until the tomatoes turn soft and a little mushy.
Adjust your seasoning. Serve warm and enjoy.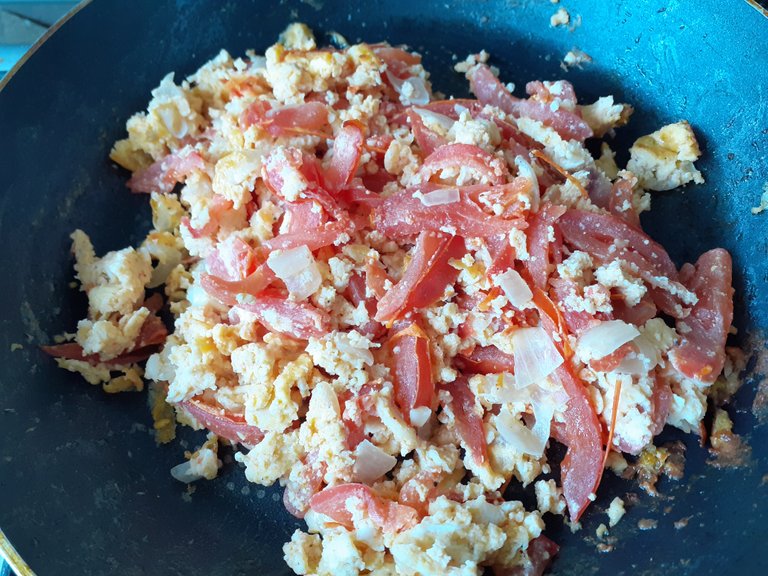 Others add a dash of sugar at the end of cooking, to add sweetness and balance the acidic taste from the tomatoes. I prefer not.
It's healthy, budget-friendly and savoury. We have many lovely memories with this dish. It's common in our household especially in the tomato season.
Thank you for coming. Have a wonderful day.