Let's Try The Beautifull Strawberry Frappuccino
Hello guys....
A few days ago I came to a coffee shop called Blanco Coffee, this is a coffee shop that has a beautiful and comfortable place. Not only that the food and drinks are also delicious and beautifully presented.
Once you see the food and drinks they serve you will immediately want to take a picture and then eat it. Very appetizing.
When I was there one of the menus that I ordered was the Strawberry Frappuccino.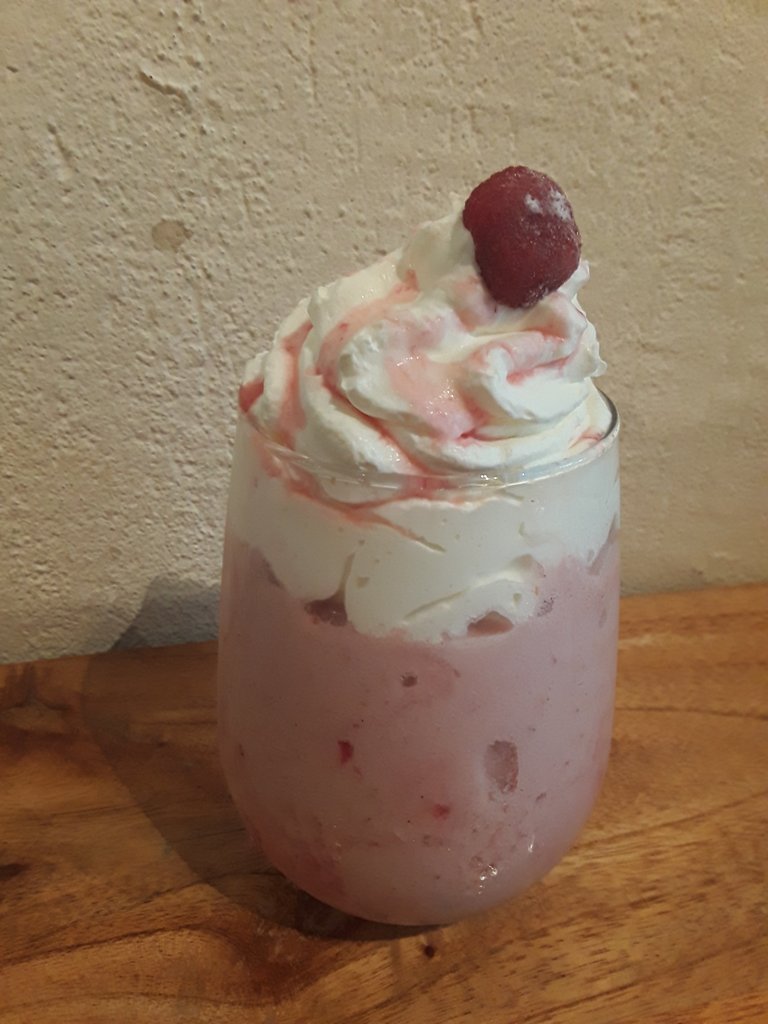 This drink looks very beautiful, especially when photographed in this coffee shop room. Especially with the warm atmosphere and yellowish lighting, it is very suitable to order this drink.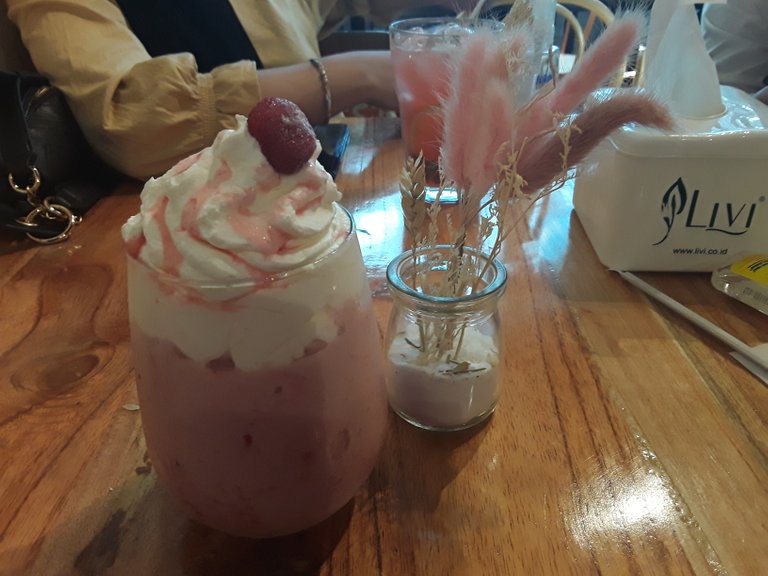 The combination of pink and white is very beautiful, the Frappuccino is pink with whipped cream on top. Don't forget one red berry and a little pink Frappuccino on top of the whipped cream which makes it look even more beautiful.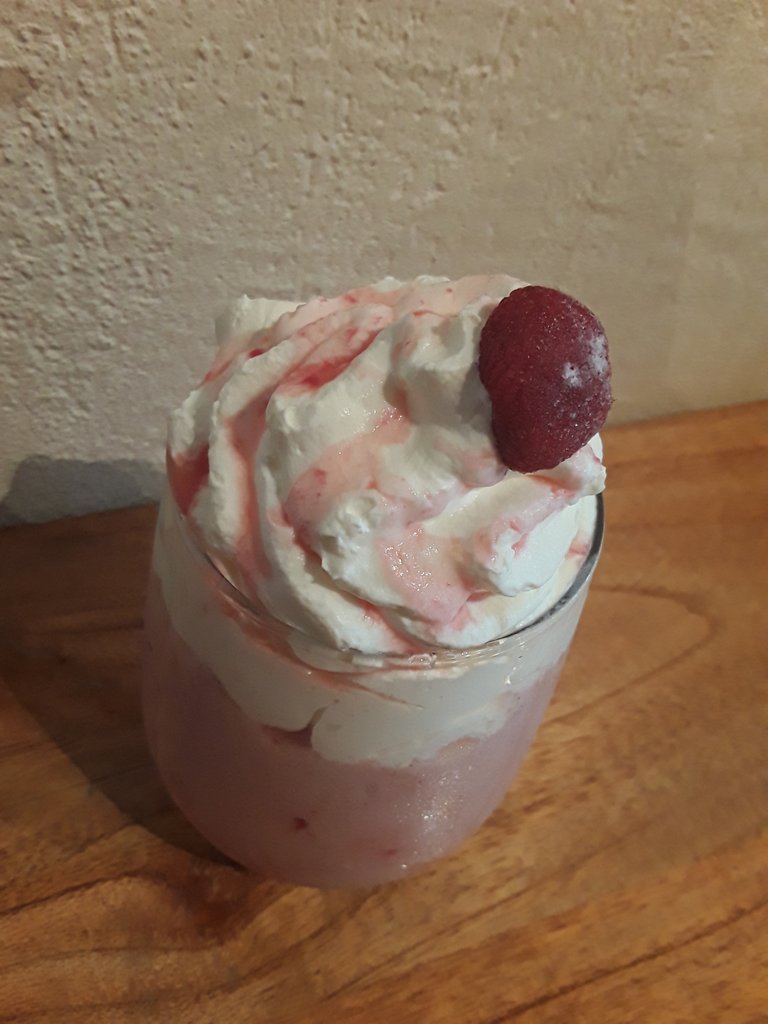 And this drink not only looks beautiful, but tastes great too. The combination of sweet and slightly sour tasted here. I really like it. Especially in this Frappuccino there are small pieces of strawberries so if we drink it, the taste of the strawberry will be felt.
The whipped cream on top also tastes good, tastes sweet but not too much so it doesn't interfere with the taste of the Frappuccino.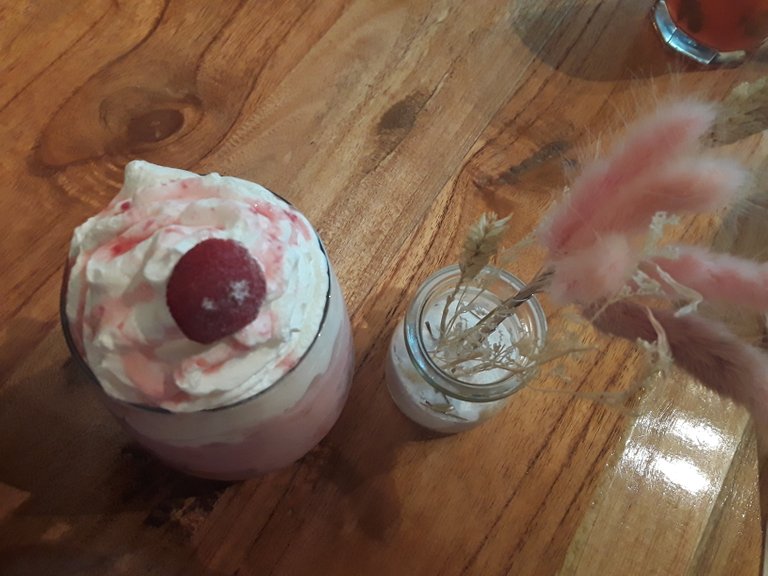 I really recommend this Blanco Coffe coffee shop for you to try, and of course I will also recommend this menu. You won't regret trying it.
Alright, that's it for this time. I will show again what I did in the next post.
Thank you for reading my post and don't forget to read my other posts.
---
---