Hello foodies😊. I'm a foodie! Gosh did I just say that? Yeah I just did. I'm a proud foodie and glad I found this amazing community.
Though I'm not here to write much but trust me I will write more when I prepare one of my local dishes which I plan on doing soon.
I just want to share what cereal I had today.
I was super hungry and went for oats.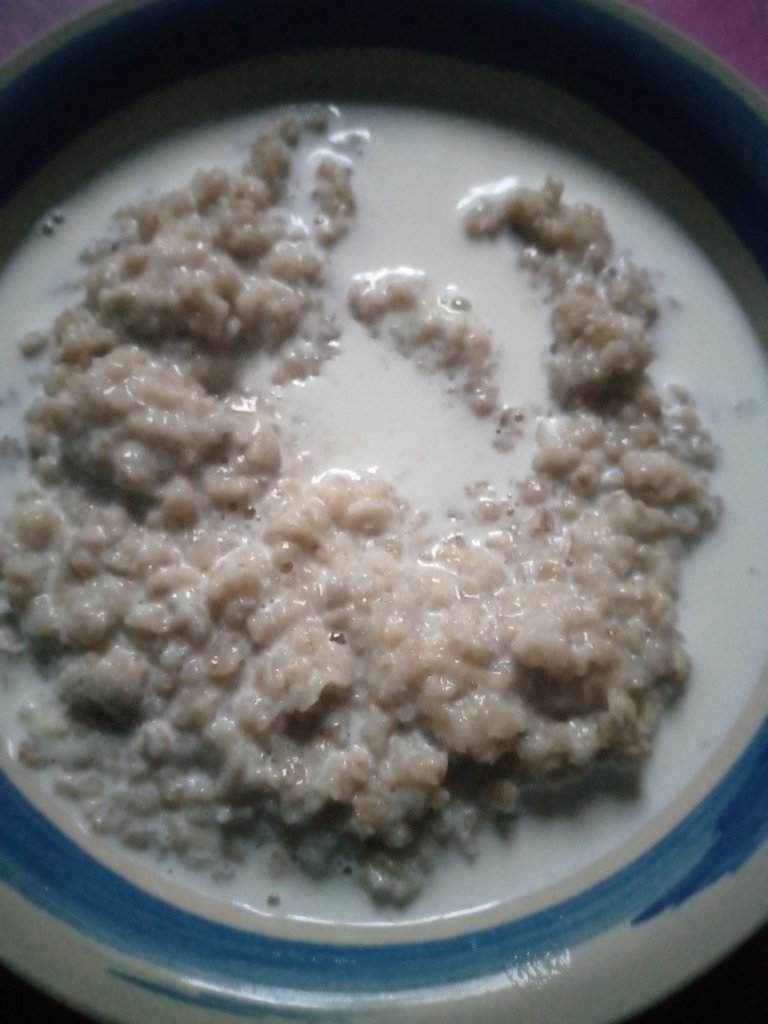 It's simple to make and tastes so good.
It just took a little process.
First I heated 1 cup of water in a small pot and left it to boil, then I added my oats meal and stirred for 2-3 minutes.
I left it to cook for 1 minute there I removed it from heat and allowed it to sit for 3 minutes and then my oats meal was ready to be devoured 😁.
I didn't add fruits to mine because I didn't prefer it that way at the moment. I added milk to taste.