Do you really think Cinemas will close their doors? Think again!

This publication was also written in SPANISH and PORTUGUESE.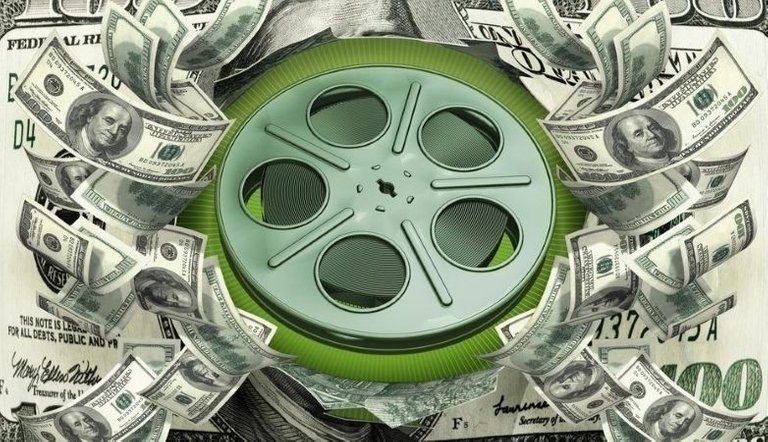 Emerging Growth
Within the pandemic period, one of the sectors that suffered most from financial losses was entertainment (as a whole), in particular, the Seventh Art. In challenging times, movie theaters had to be closed, so that security measures were met (social distancing) and this would help to mitigate the spread and the massive contagion of the virus. After 18 months, things are getting back to normal... Better than ever.
Even after the launch of streaming channels (which have become extremely popular during this period where we need to be more isolated in our homes), the power of cinemas remains very high (attracting more and more audiences around the world) and financial profits prove it. On average (because this year is not over), this sector will raise U$ 20.2 billion... A figure that is 68% higher than in 2020. The number becomes a very impressive figure because the sector is going through a crisis of almost two years.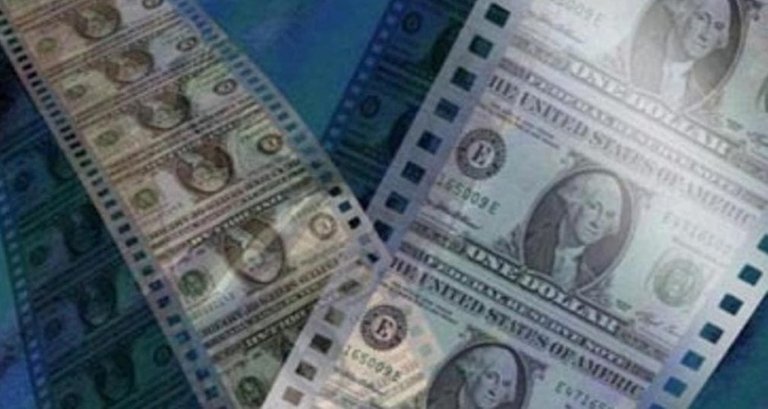 Film Proposals
The data is from Gower Street Analytics, a film technology company, which is headquartered in the city of London (UK) and has a focus on predictive revenue for the distribution and, at the same time, exhibition sectors. The estimate released was calculated based on last year's global box office and had as specific reference the total results up to the end of August (for comparison purposes).
This value is naturally lower than the 2029 value (to be more precise, 52% lower), but considering that we are going through a pandemic period, seeing this market come back to life with such force makes me sure that the movie theaters will remain open for a long time to come. The film industry has a tremendous transformative force and even though numbers are shallow to show its essence, I think they are the clear translation that public interest in watching movies in movie theaters remains high.
---
¿De verdad crees que los cines cerrarán sus puertas? ¡Piensa otra vez!
Dentro del período pandémico, uno de los sectores que más sufrió pérdidas financieras fue el entretenimiento (en su conjunto), en particular, el Séptimo Art. En tiempos difíciles, las salas de cine tenían que cerrarse, para que se cumplieran las medidas de seguridad (distanciamiento social) y esto ayudara a mitigar la propagación y el contagio masivo del virus. Después de 18 meses, las cosas están volviendo a la normalidad... Mejor que nunca.
Incluso después del lanzamiento de los canales de transmisión (que se han vuelto extremadamente populares durante este período en el que necesitamos estar más aislados en nuestros hogares), el poder de los cines sigue siendo muy alto (atrayendo cada vez a más audiencias en todo el mundo) y los beneficios económicos lo demuestran. Em média (porque esse ano ainda não terminou), esse setor irá arrecadar U$ 20.2 bilhões... Um valor que é 68% superior ao de 2020. O número se torna uma cifra muito impressionante porque o setor está atravessando uma crise de quase dos años.
Los datos proceden de Gower Street Analytics, una empresa de tecnología cinematográfica con sede en la ciudad de Londres (Reino Unido) y que se centra en los ingresos predictivos para los sectores de distribución y, al mismo tiempo, de exposiciones. La estimación publicada se calculó en base a la taquilla mundial del año pasado y tuvo como referencia específica los resultados totales hasta finales de agosto (para fines de comparación).
Este valor es naturalmente más bajo que el valor de 2029 (para ser más precisos, un 52% más bajo), pero considerando que estamos atravesando un período de pandemia, ver este mercado volver a la vida con tanta fuerza me asegura que las salas de cine permanecerán. abierto durante mucho tiempo. La industria del cine tiene una fuerza transformadora enorme y, aunque los números son superficiales para mostrar su esencia, creo que son la traducción clara de que el interés del público en ver películas en las salas de cine sigue siendo alto.
---
Você realmente acha que os Cinemas irão fechar suas portas? Pensem novamente!
Dentro do período pandêmico, um dos setores que mais sofreu com perdas financeiras foi o entretenimento (como um todo), em especial, a Sétima Arte. Em tempos desafiadores, as salas de cinemas precisaram ser fechadas, para que as medidas de segurança fossem cumpridas (distanciamento social) e isso ajudasse a mitigar a disseminação e contágio massivo do vírus. Depois de 18 meses, as coisas estão voltando ao normal... Melhores do que nunca.
Mesmo depois com o lançamento dos canais de streaming (que se tornaram extremamente populares durante esse período onde nós precisamos ficar mais tempo isolados em nossas casas), o poder dos cinemas continua bem alto (atraindo cada vez mais públicos ao redor do mundo) e os lucros financeiros provam isso. Em média (porque esse ano ainda não terminou), esse setor irá arrecadar U$ 20.2 bilhões... Um valor que é 68% superior ao de 2020. O número se torna uma cifra muito impressionante porque o setor está atravessando uma crise de quase dois anos.
Os dados são da empresa Gower Street Analytics, uma empresa de tecnologia cinematográfica, que tem sua sede na cidade de Londres (Reino Unido) e tem um foco na arrecadação preditiva para os setores de distribuição, e ao mesmo tempo, de exibição. A estimativa divulgada teve o seu cálculo baseado na bilheteria global do ano passado e teve como referência específica os resultados totais até o final do mês de Agosto (para efeitos de comparação).
Esse valor é naturalmente mais baixo que o valor de 2029 (para ser mais preciso, 52% menor), mas considerando que nós estamos atravessando um período de pandemia, ver esse mercado voltar a ativa com tanta força, me traz a certeza de que os cinemas ainda irão permanecer abertos por muito tempo. A indústria cinematográfica tem uma força de transformação descomunal e ainda que números sejam superficiais para mostrar à sua essência, eu penso que eles são a tradução clara de que o interesse do público em assistir filmes nas salas de cinema permanece alto.
---
---