This photo is my entry to the contest #colorchallenge - Tuesday Orange by @kalemandra.
In our area, orange is rare. This is one of the rare shades, which is not very popular both among people and in nature.
The Orange Revolution has already ended, and, all the inhabitants of Ukraine, have long hidden orange scarves in a closet.
In the swamps, it is also very difficult to find something, something orange, but this time, I was able to see this rare color in the middle of the swamps.
You see a concrete pillar painted in orange. This is a great rarity, an accident.
The fact is that, this is one of the pillars that marks the protective zone of the underground gas pipeline.
According to all the norms and rules of gas supply systems, this pillar should have been painted yellow, which is the main color for marking gas pipelines.
But, by some fatal accident, the workers serving this gas pipeline did not have yellow paint, and the pillar was painted orange.
This is a violation of the rules, but, this is a gift for me on Orange Tuesday.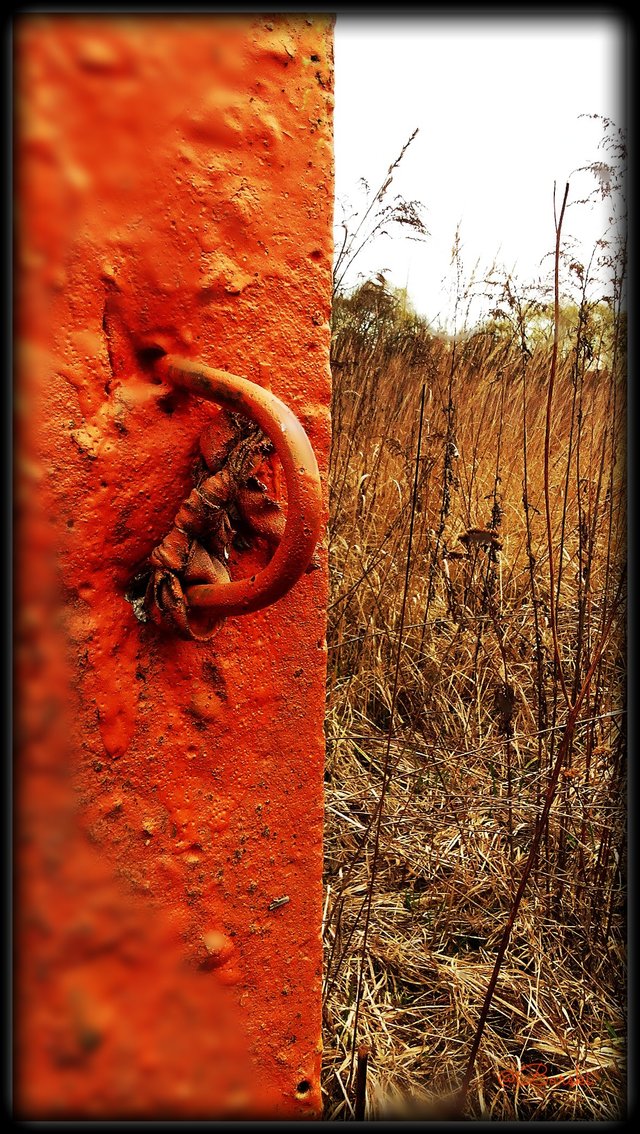 Photos taken with a Sony Cyber-shot DSC-HX300 camera
I edited a photo in the program PhotoDirector, which I also installed on my smartphone.
Author @barski
Ukraine
For my publications, I do not use stock photographs, it is fundamentally important for me to use photographs that I have made with my own hands for publication and I can name them - authorial work.
You can go to our blog on the Beehive platform by clicking on the bee.