Hi guys hope you are all well, today is being a bit of a strange one when it comes to the weather, lashing with rain one minute scorching sun the next. I had plans to go into town earlier but i'm going to hold back on that to see if the day dries up before I venture out.
Because of this I thought I would go for a walk around our garden and bring you some of the rich greens that we have on our door step, so without further ado this is the view from here front and rear.
From the front of the house we have a stunning view across the bay with the mountains in the distance, today the sky is looking moody over there.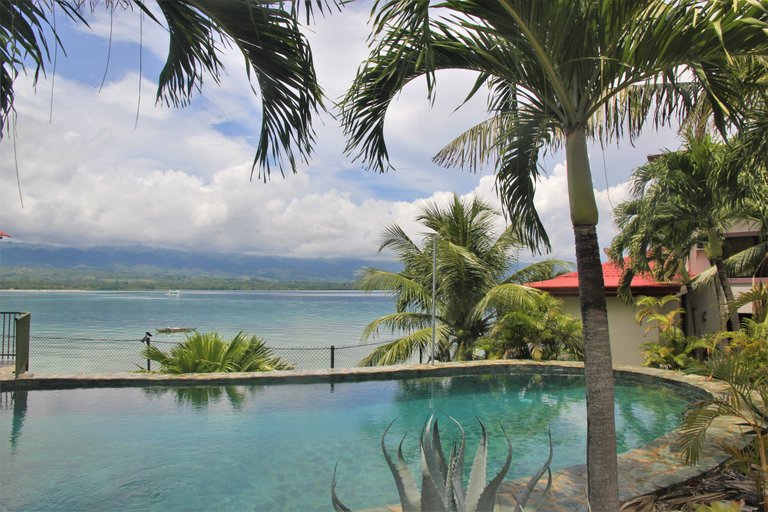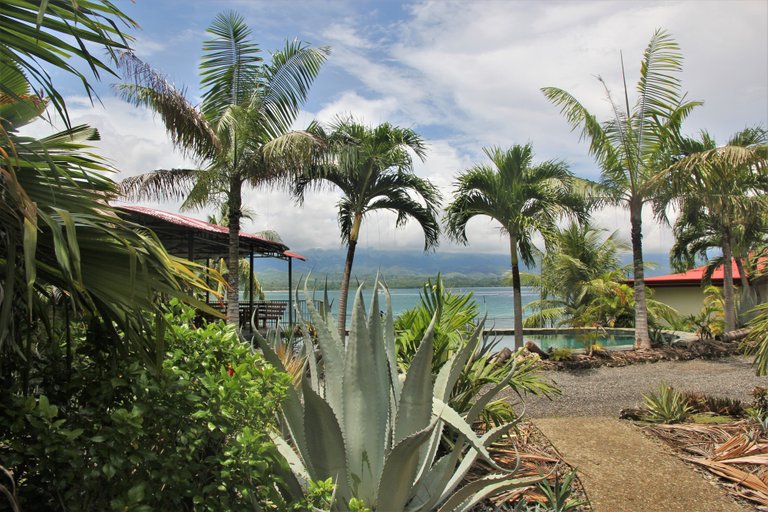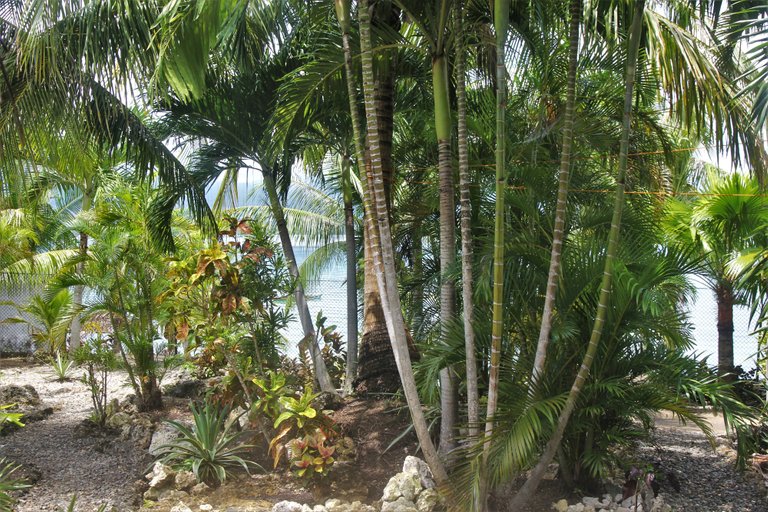 A pretty amazing vista to gaze upon i'm sure you will agree, to the rear of the property it is more dense with a jungle feel about it, thick with Nipa palms which are used largely as a roofing material here.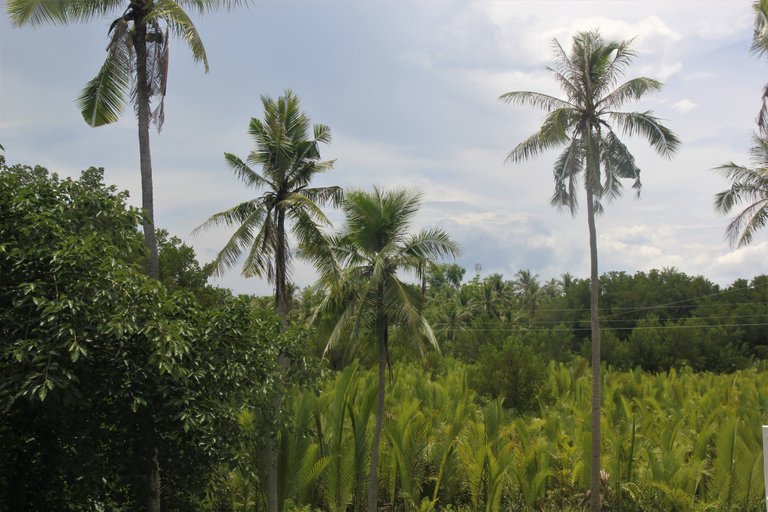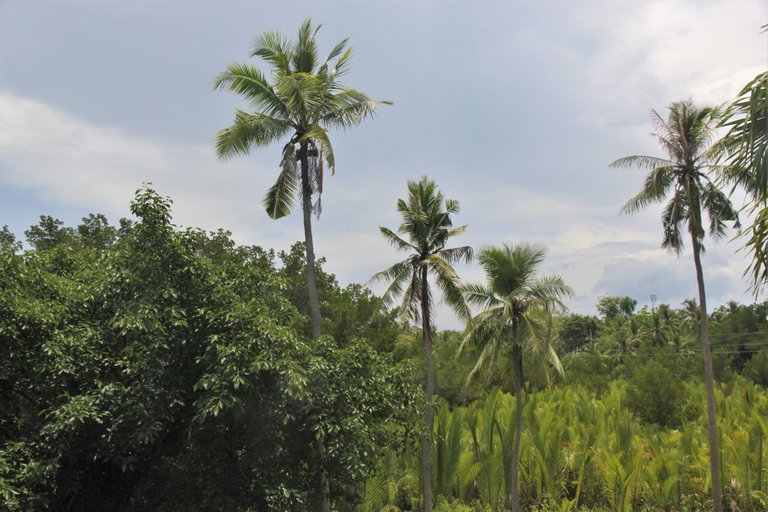 Thanks for dropping by hope you enjoyed my garden, until we meet again stay safe folks!

#colorchallenge - Thursdays theme Green, initiated by @kalemandra.