}
Summer time in the northern hemisphere is always given a blast of red by the beautiful poppies. In the UK as a tribute to those who fought in WW1 many fields were planted out with thousands of poppies to commemorate the centenary of that hard fought war.
In some places whole fields are adorned with a carpet of red and it is a sight to behold. Here Nelly sits while having a quiet moment of contemplation, that's not normal for her because usually she's a total nutcase.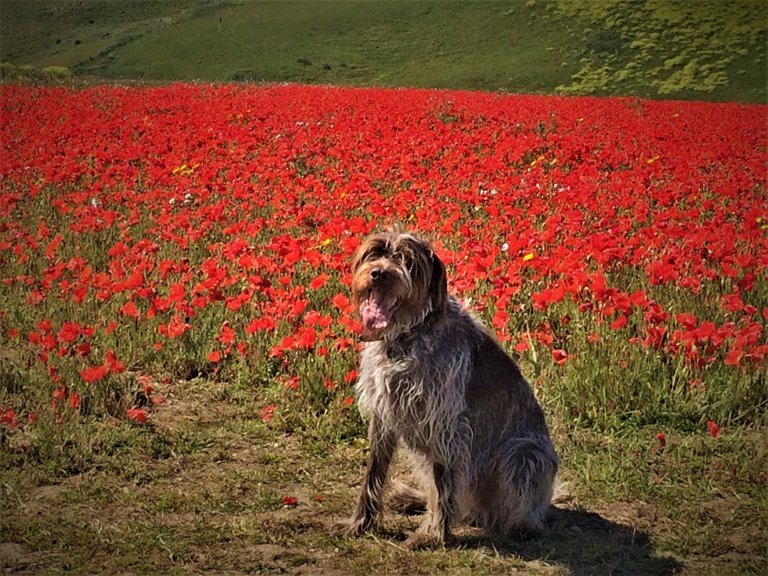 Photos taken on a very old iPhone.
Thanks for taking a pooch at my post, until next time stay safe folks!