My word what big nuts you have!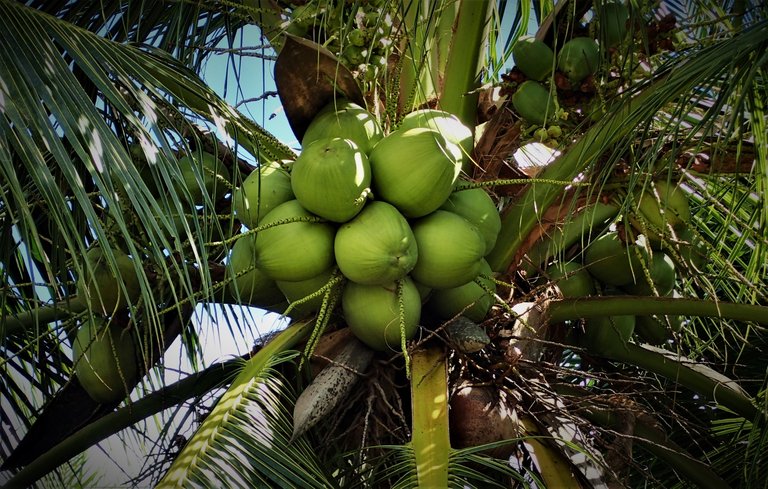 Hello #hivers, today I bring you a splash of green in the form of the plants that form the boundary of my new property. On two sides we have coconut trees and on the other two we have corn fields.
Oh sunny days.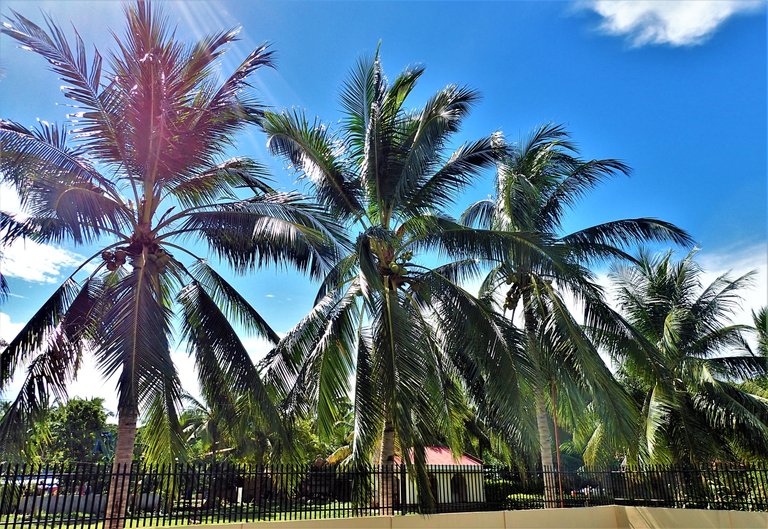 The sun was beaming down and not ideal for the position I was taking the shots so I decided to work with it and like the way the suns rays creep in from the left. Almost like a celestial being is sprinkling some light on the little prayer chapel in the rear of the picture.
Into the danger zone.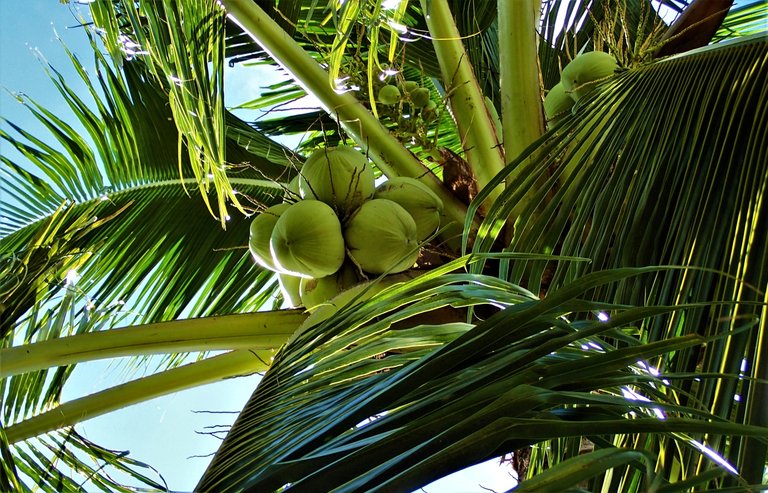 Falling coconuts are a major hazard in this part of the world and many people are injured and killed each year by them. With this in mind I stepped into the danger zone and snapped these photos quickly and then retreated to safety.
Wow that sun is hot today.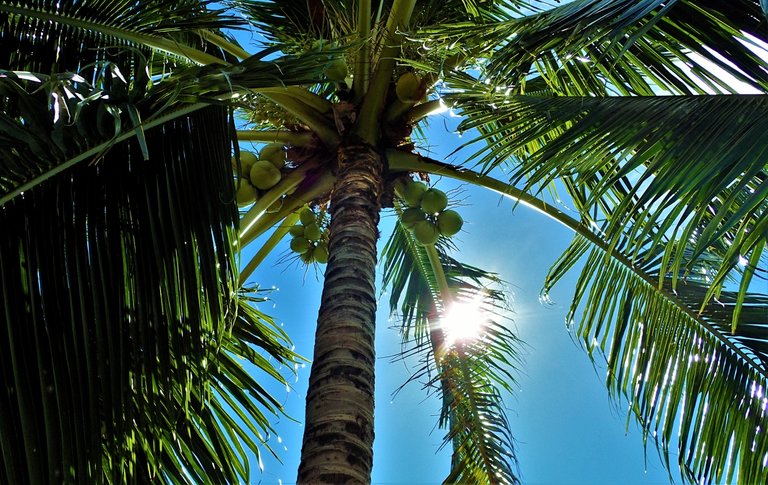 The branch of the palm made a perfect filter for the dazzling sunlight.
Smallholding.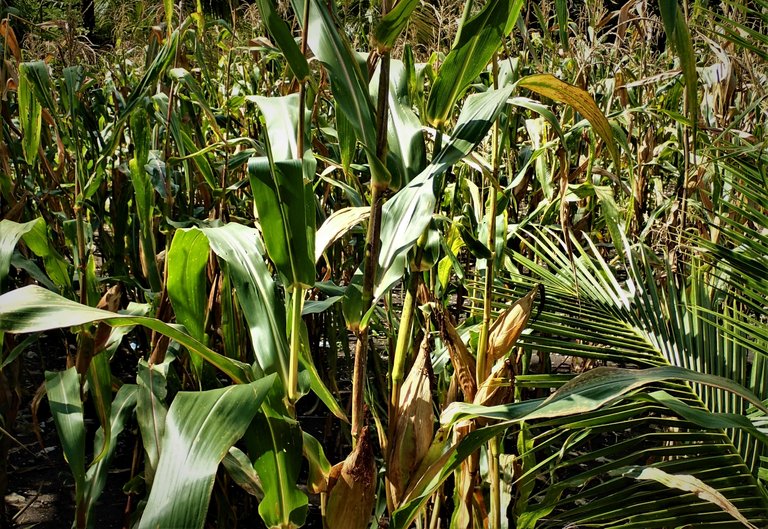 Many locals put aside a portion of their land for growing crops to suppliment their income. Some grow a variety to feed their families and some like my neighbour Mario grow a single crop to sell at the local market.
Ready to harvest.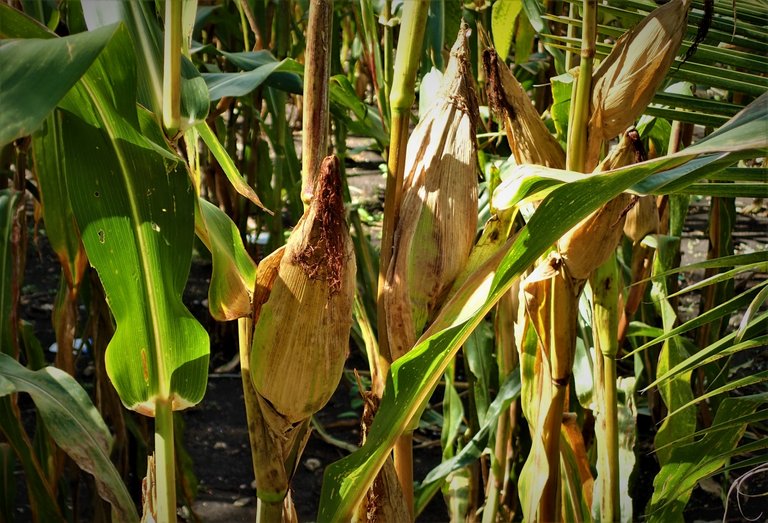 With a bumper crop of corn ready to harvest in the next week or so Mario is a happy chappie at the moment. Times have been hard through this lock down period and the income from this crop will be a massive help to him and his family.
Thanks for stopping by, until next time stay safe folks!
#colorchallenge - Thursday's theme green, by @kalemandra.