White colors in my garden are not predominant. But there are very nice whites on some plants and their leaves and on a few flowers.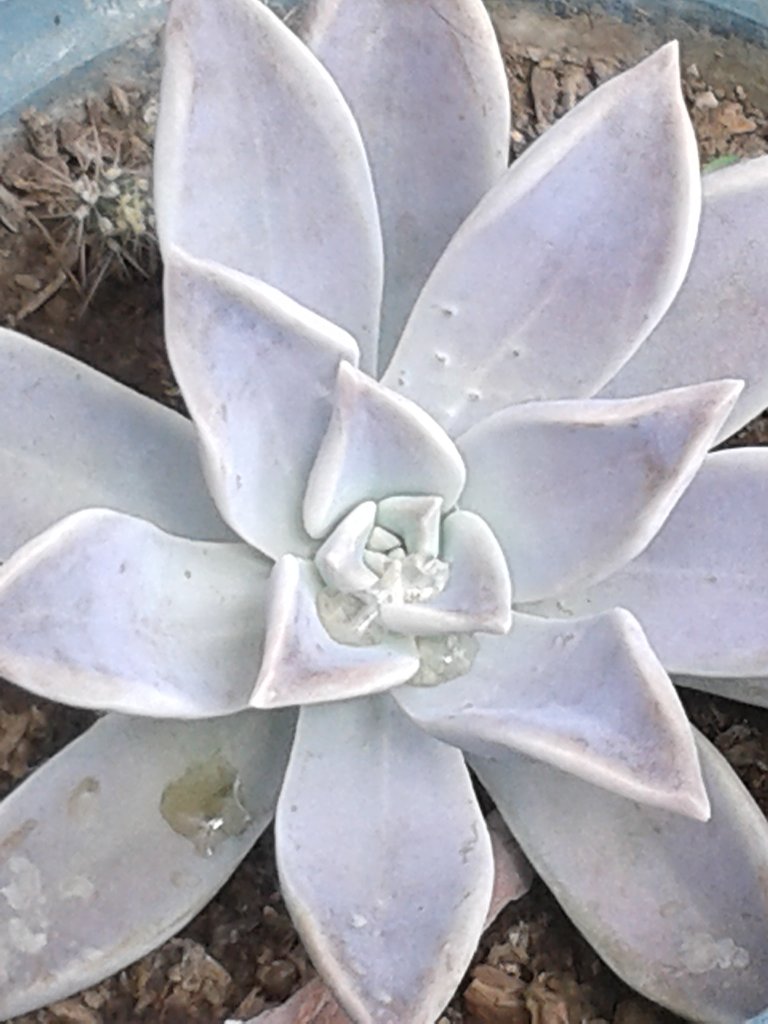 This is a succulent named "ghost plant" for its white color, but not because it's scary. I can obtain new plants from its leaves, it is easy to spread this plant. The important thing is, if you have a succulent ghost plant you will see how soon it will have a great reproduction.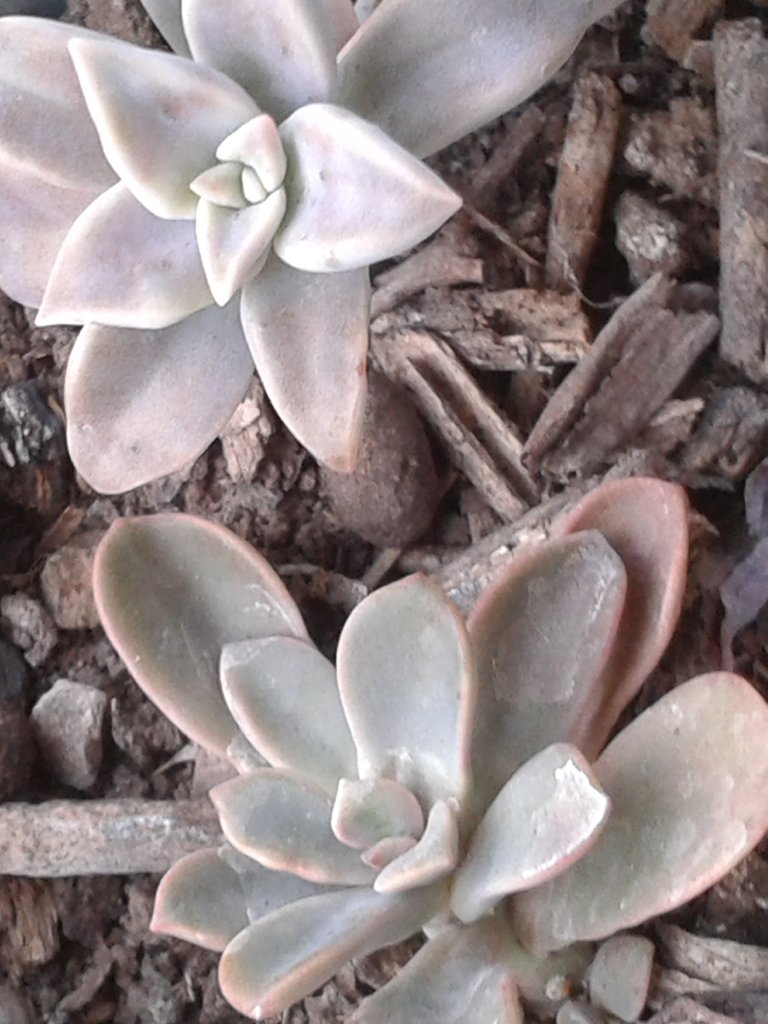 Another plant that has a very striking white is caladium, in one of its many species. It is propagated from its rhizome, which consists of a small bulb. It is separated from the mother plant and transplanted, giving rise in a short time to another plant with the resemblance of its mother plant.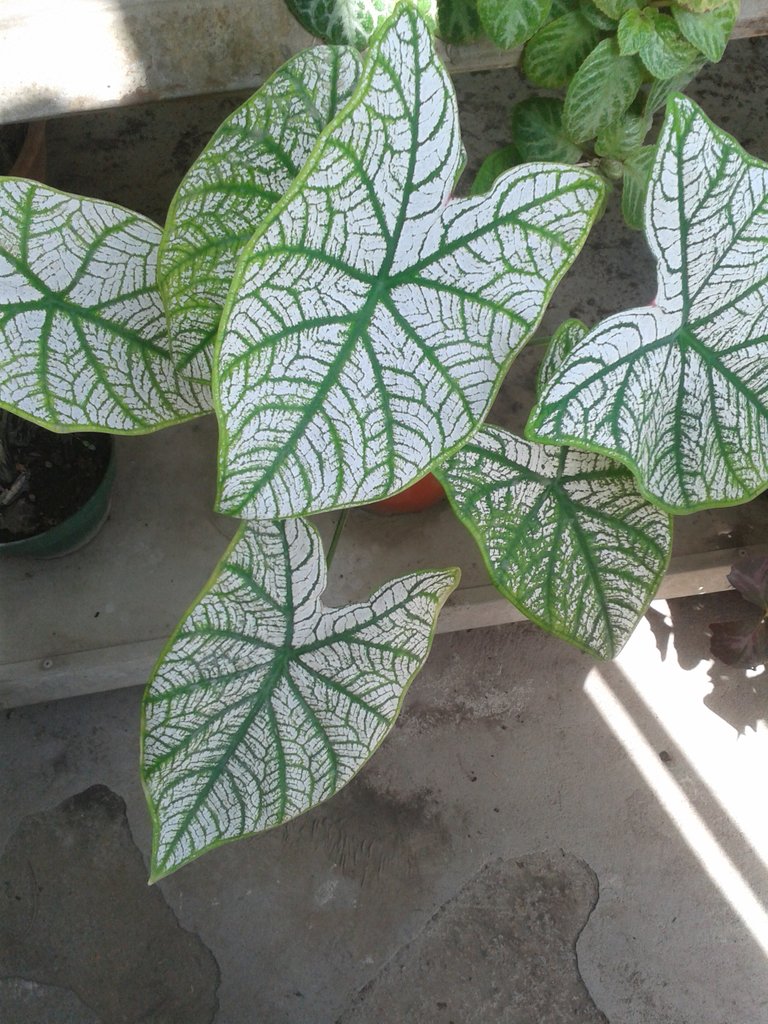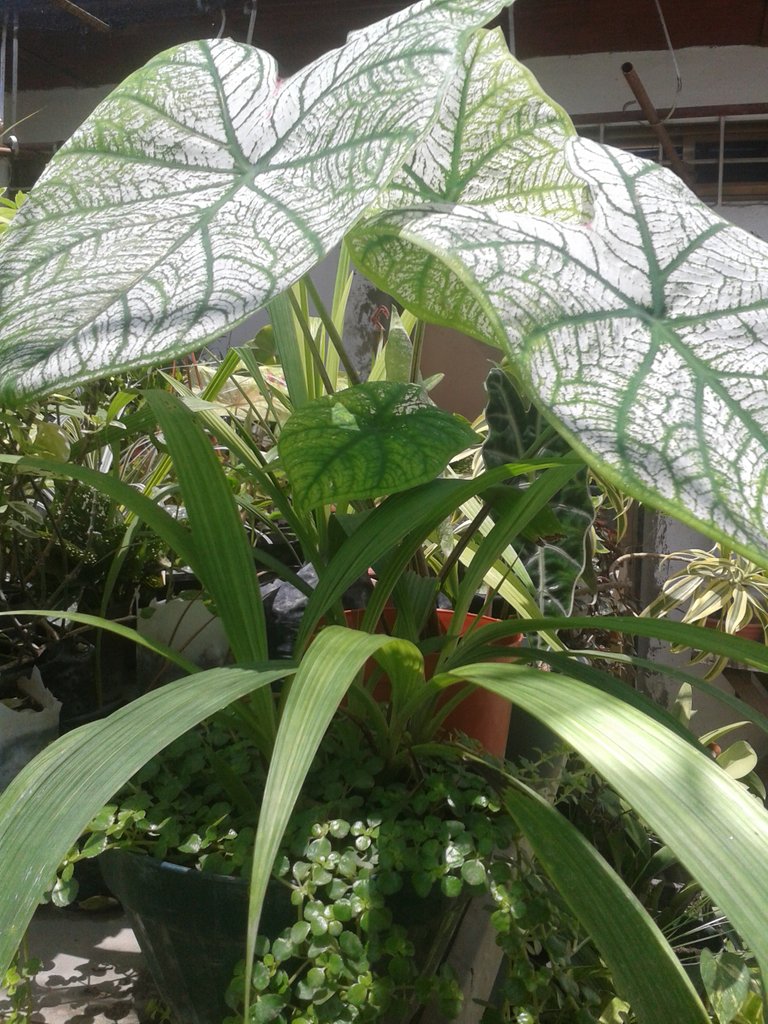 This lily is a rain lily. Its scientific name is Zephyrantes candida. Its color is a pure white, it stands out with the yellow of its center, with its pistils. She will grow up in rainy times.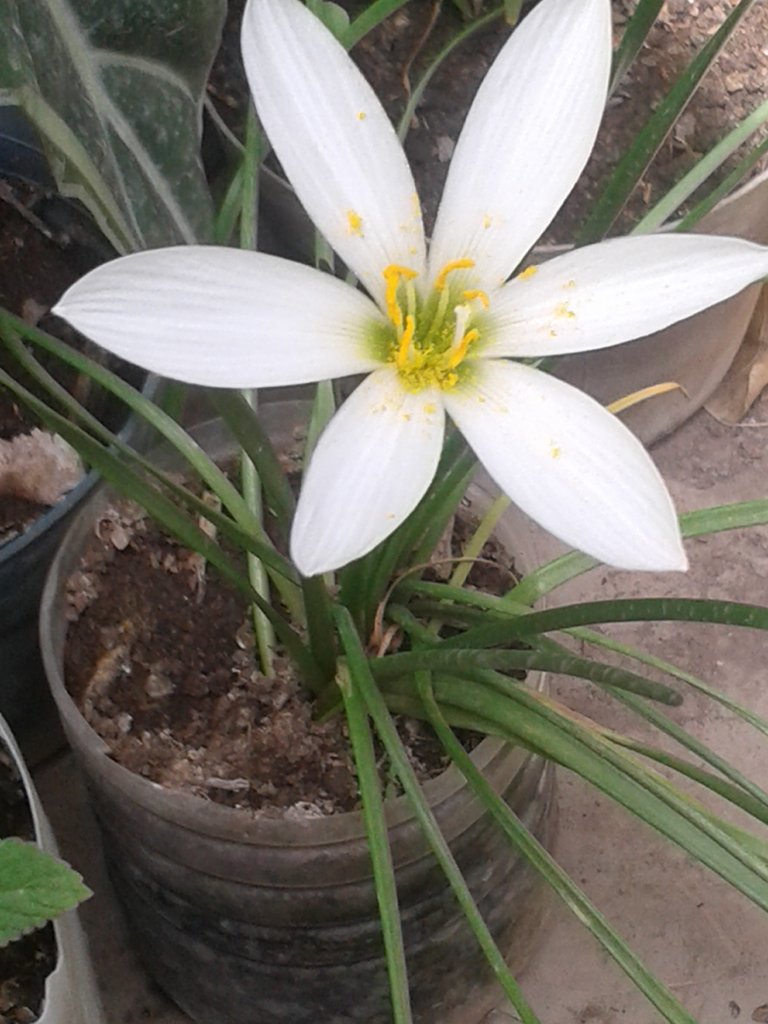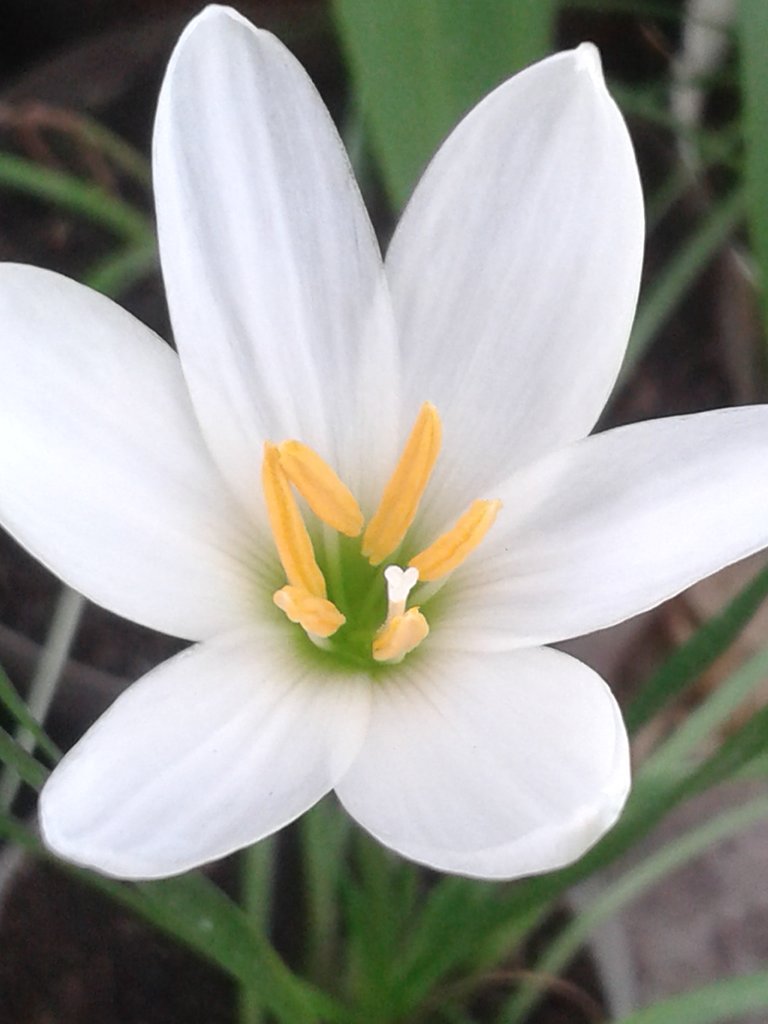 These are my targets for the "Friday Color Challenge" for the "Daily Color Challenge" created by @kalemandra. Today it corresponds to the color blue, silver and white.
Thanks for your visit.
I am @gertu from Venezuela to the world.

Los colores blancos en mi jardín no son predominantes. Pero hay muy lindos blancos en algunas plantas y sus hojas y en pocas flores.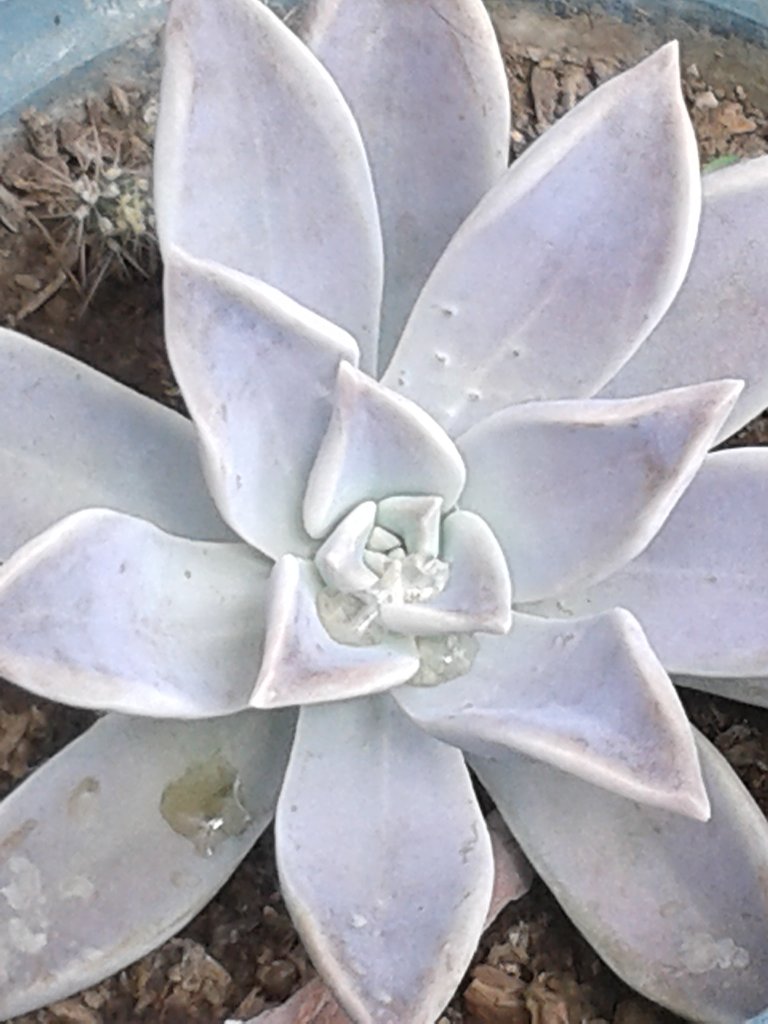 Esta es una suculenta de nombre común planta fantasma. Por su color blanco, pero no asusta. De ella puedo obtener a partir de sus hojas nuevas plantas. Es de fácil propagación. Lo importante es tener una planta suculenta planta fantasma y verás como tendrás de pronto una gran reproducción.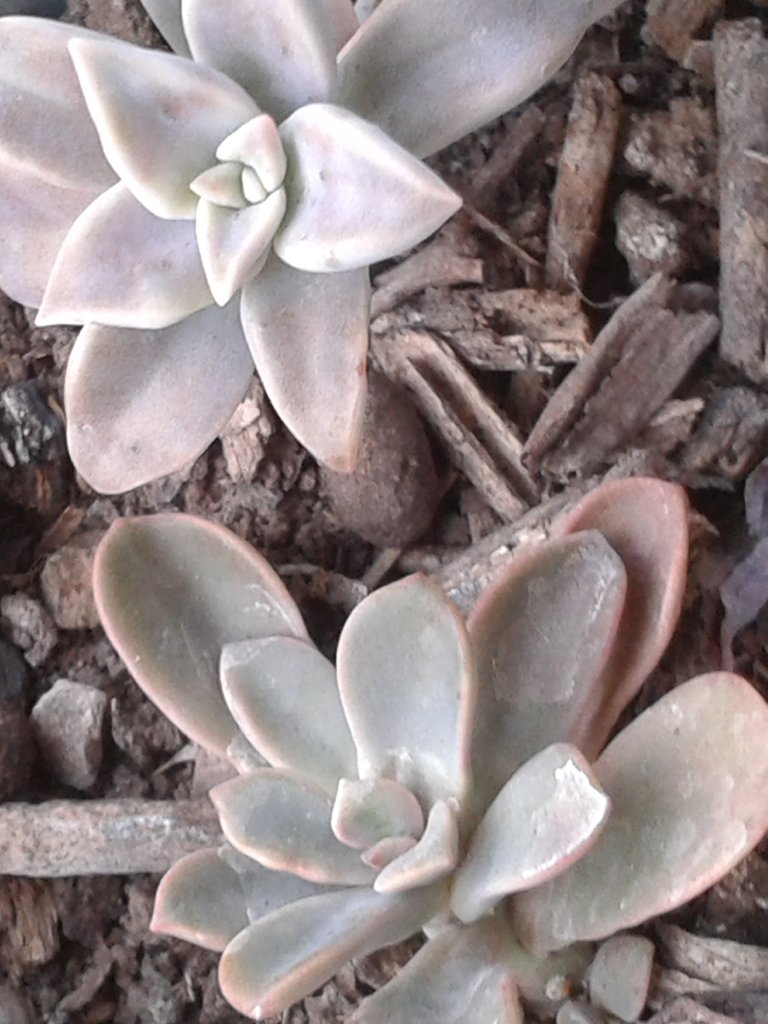 Otra planta que tiene un blanco muy llamativo es el caladium, en una de sus tantas especies. Esta se propaga a partir de su rizoma, el cual consiste en un pequeño bulbo. Se separa de la planta madre y se trasplanta, dando en poco tiempo origen a otra planta con el parecido de su planta madre.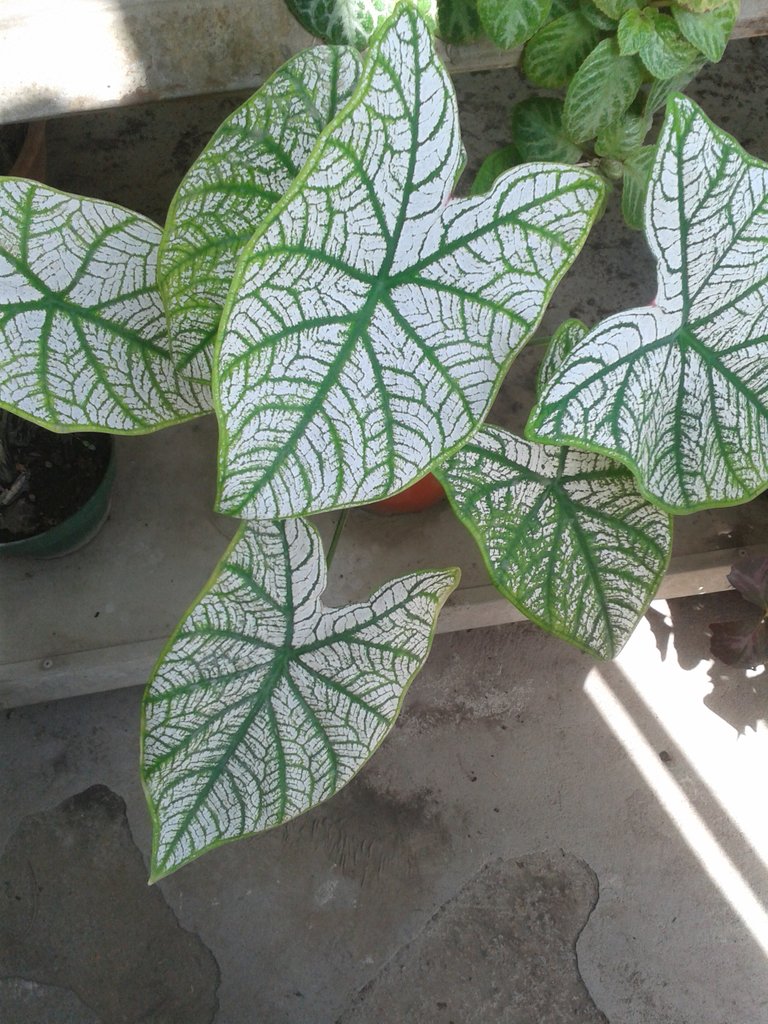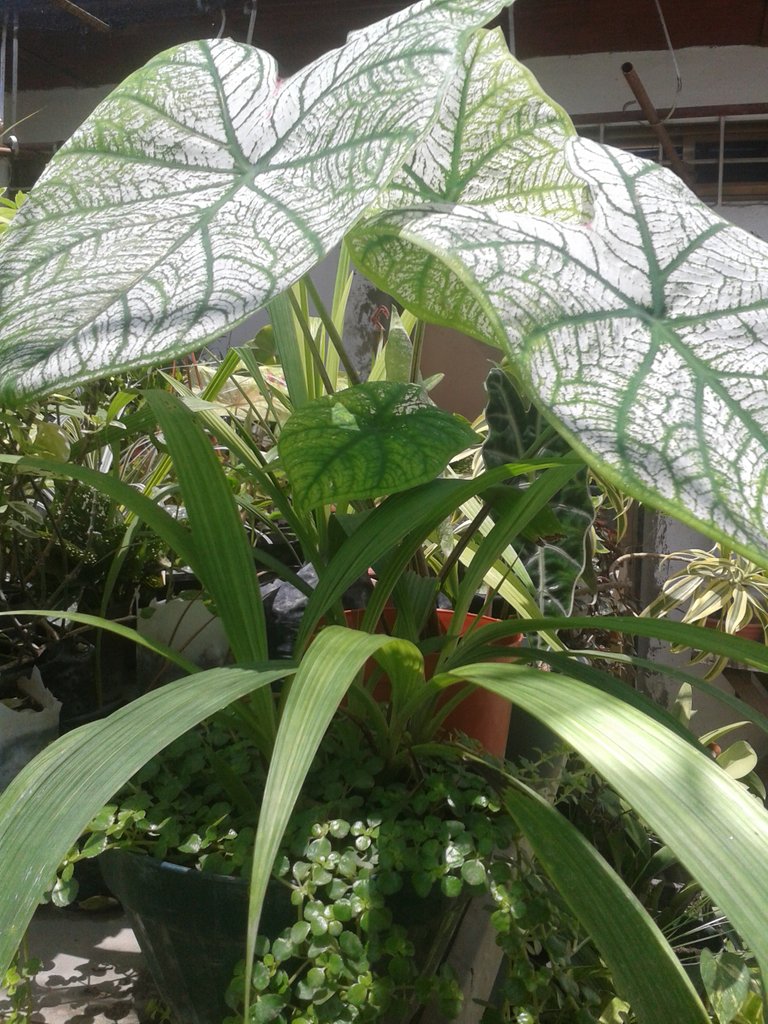 Este lirio es un lirio de lluvia. Su nombre científico es el Zephyrantes Cándida. Su color es un blanco puro, resalta con el amarillo de su centro, con sus pistilos. Ella crecerá en los tiempos de lluvia.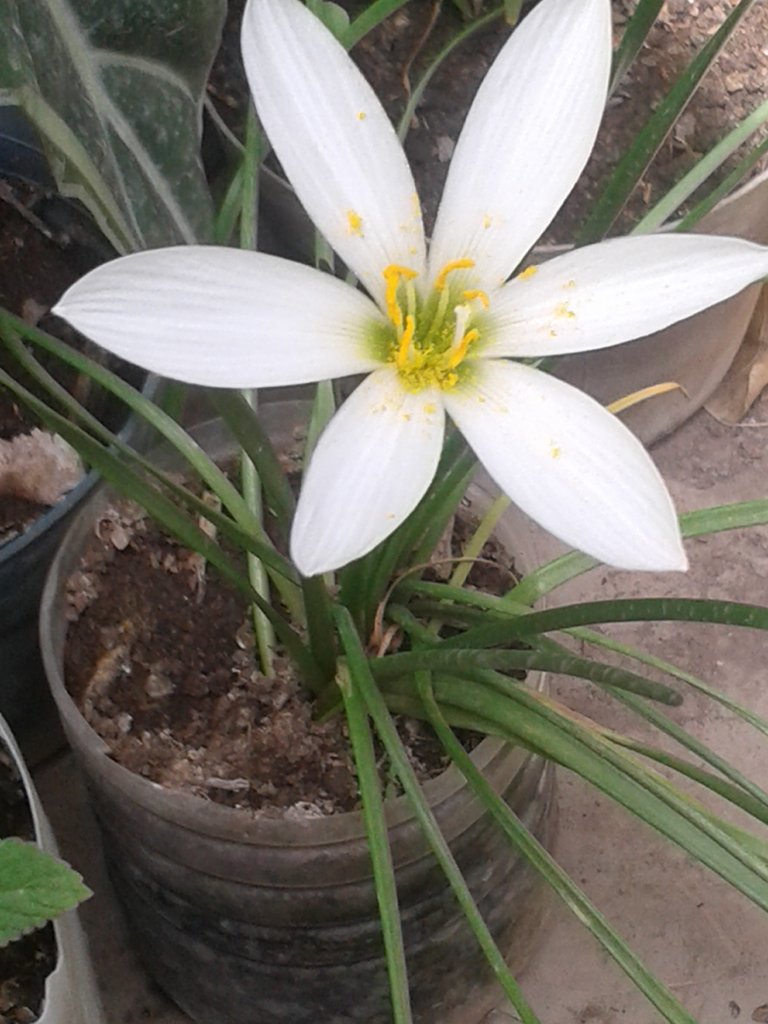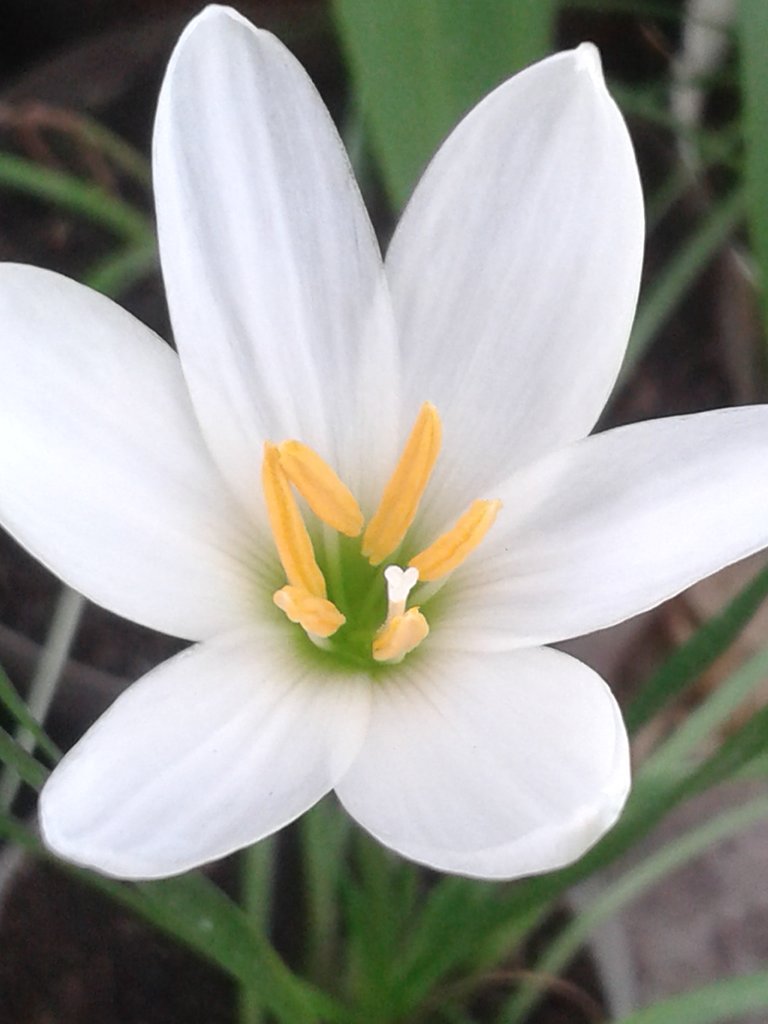 Estos son mis blancos para el concurso de los viernes el desafío de color diario de color challenge, creado por @kalemandra. Hoy le corresponde al color azul, plata y blanco.
Gracias por su visita.
Dios nos bendice.
---
Soy @gertu de Venezuela para el mundo.