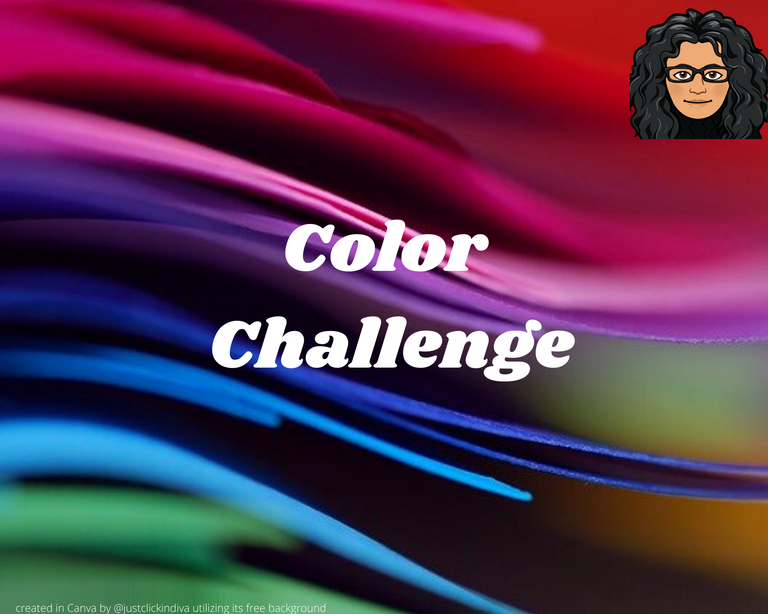 @kalemandra
#ColorChallenge
#hive-122101


This contest is an interesting one in that you must observe the world around you in terms of color. Take photographs, then determine what colors are contained in the subject matter of the photo? Well, in this challenge, you'll have the chance to showcase those photographs each day of the week in which the challenge owner has assigned a different color. Sounds like fun.
Este concurso es interesante porque debes observar el mundo que te rodea en términos de color. Tomar fotografías, y luego determinar qué colores están contenidos en el tema de la foto... Bueno, en este desafío, tendrás la oportunidad de mostrar esas fotografías cada día de la semana en que el dueño del desafío haya asignado un color diferente. Suena divertido.
---
My color for today's photograph is GREEN. I found the perfect item to take a photo of: WATERMELON.
Watermelon can be considered a fruit and a vegetable. Botanically, it is the fruit of a plant originally from a vine of Southern Africa.
As a vegetable, it is planted from the seeds or seedlings, harvested, and then cleared from the field like other vegetables.1
Texas ranks 3rd in U.S. watermelon production. It is the state's largest horticultural crop with over 42,000 acres grown in over 100 counties.2
In June and July in East Texas, you can see watermelon being sold at small farmer-market type stalls lining the highways. We always stop to purchase some to help the smaller farms.
I love Watermelon as a fruit. I grew up eating it every week during the summer. I can't wait for summer to arrive so that we can head out to the Farmer's Market and locate several for our family.
Each household has to have their own. I don't like to share my watermelon. My preference are the ones with the green exterior.
The hard exterior of the watermelon is called the "rind". It's purpose is to protect the soft flesh inside.
I will present the inside of the watermelon on another color day.
Mi color para la fotografía de hoy es verde. Encontré el artículo perfecto para tomar una foto: SANDIA.
La sandía puede ser considerada una fruta y un vegetal. Botánicamente, es el fruto de una planta originaria de una vid del sur de África.
Como verdura, se planta a partir de las semillas o plántulas, se cosecha, y luego se limpia del campo como otras verduras.1
Texas ocupa el tercer lugar en la producción de sandías de EE.UU. Es el cultivo hortícola más grande del estado con más de 42.000 acres cultivados en más de 100 condados. En junio y julio en el este de Texas, se puede ver la sandía que se vende en pequeños puestos de tipo mercado agrícola que se alinean en las carreteras. Siempre nos detenemos a comprar algunas para ayudar a las granjas más pequeñas.
Me encanta la sandía como fruta. Crecí comiéndola todas las semanas durante el verano. No puedo esperar a que llegue el verano para poder ir al mercado de granjeros y localizar varias para nuestra familia. Cada hogar tiene que tener el suyo propio. No me gusta compartir mi sandía. Mi preferencia son las que tienen el exterior verde.
El exterior duro de la sandía se llama "corteza". Su propósito es proteger la carne blanda del interior.
Presentaré el interior de la sandía en otro día de color.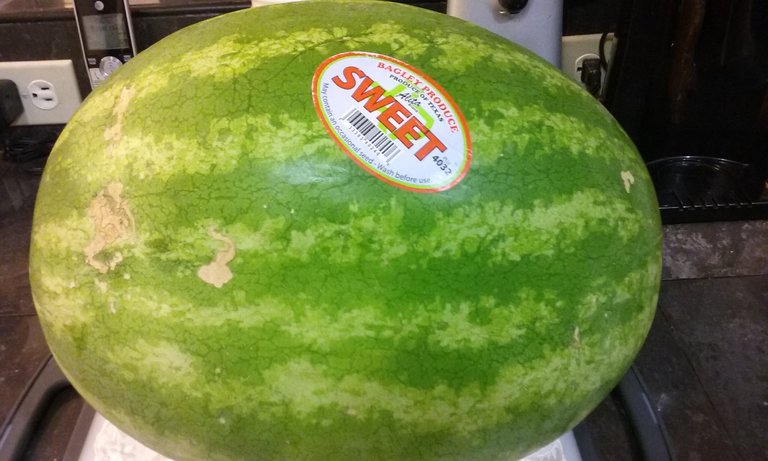 I hope you like my GREEN THURSDAY photo.
Espero que te guste mi foto del JUEVES VERDE.

COLOR CHALLENGE
Your colorful photos and artworks are welcome!
Weekly challenges with colors of your world.
Collaboration, common creations, lots of fun!
Daily colors (recommendation only):
#Monday: Red, brown, earth colors
#Tuesday: Orange, bronze, fiery colors
#Friday: Blue, silver, white
RULES
| What is Color Challenge | It is a photography contest based on photos that include pre-determined colors for different days of the week |
| --- | --- |
| Who created the challenge? | @kalemandra utilizing the hashtag #colorchallenge |
| What type of contest is it? | This a daily Challenge whereby you submit your photos mat match the assigned colors for a particular day of the week |
| What are the rules? | 1. only original photos/art/digitalart! |
| | 2. Only new, unpublished photos/art! |
| | 3. Inspired by other artists, artworks and collaboration with others is OK! |
| | 4. Cross-posting is welcome! |
| | 5. Post only good quality photos! in the ColorChallenge COmmunity; |
| | 6. Describe your photos/art with some sentences. Do not post only pictures! |
| | 7. @kalemandra suggests you be patient and kind with each other!; and that you do not spam! |
| | 8. You can submit a maximum of 2 good quality posts per day! |

@flaxz initiative @iamalivechallenge: (Created a post for my blog this day)

Thanks,
@justclickindiva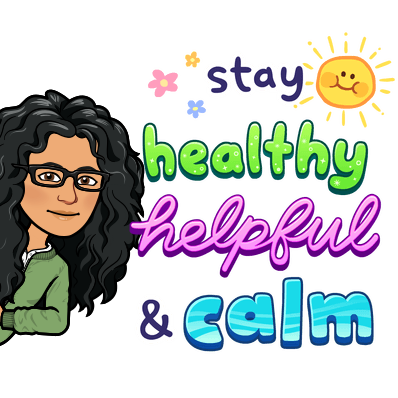 Happy rest of the week everyone with whatever your endeavors.
---
SOURCES:
a) JustClickindiva's personalized PHC signature created by and purchased from PHC.
b) Unless otherwise noted, all photos taken by me with my (i) Samsung Galaxy 10" Tablet, (ii) Samsung Phone, & (iii) FUJI FinePix S3380 - 14 Mega Pixels Digital Camera
c) Purple Butterfly part of purchased set of Spiritual Clip Art for my Personal Use
d) Separator Lines Free ClipArt Belt from Public Domain Vectors & ShadedLine from ClipArt-Library
e) All Tribe logos used with permission of Tribe Discord Channel admins.
f) Video of The Terminal Discord created and donated by @sgt-dan to The Terminal Owners for its use. Permission granted by The Terminal admins to use herein.
g) HIVE gif created by @peakstudio for Hive users. Used herein according to guidelines.
h) Canva image created by me, @justclickindiva, utilizing its free background and free image by DreamyArt from Pixabay
1 Facts & FAQ: Watermelon. Watermelon.Org
2 Watermelons in Texas. Vegetables Resources. Texas A&M AgriLife Extension. https://aggie-horticulture.tamu.edu/vegetable/guides/crop-briefs/watermelons-in-texas/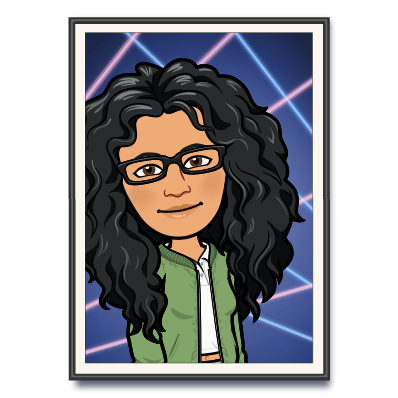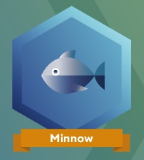 I SUPPORT THE FOLLOWING GROUPS: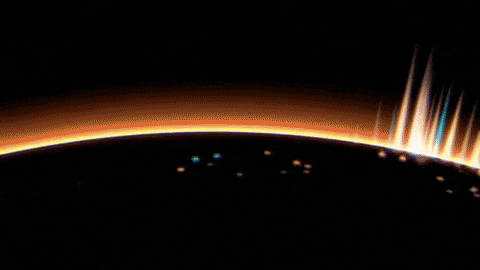 Your Personal Terminal Discord Invite
If you are an account under 500HP or 500SP and want to win prizes or delegations, then you can request to enter the REDFISHRALLY by going to @theterminal blog and read how it can help you learn and earn.


Si tiene una cuenta de menos de 500HP o 500SP y desea ganar premios o delegaciones, puede solicitar ingresar a REDFISHRALLY yendo al blog @theterminal y leer cómo puede ayudarlo a aprender y ganar.