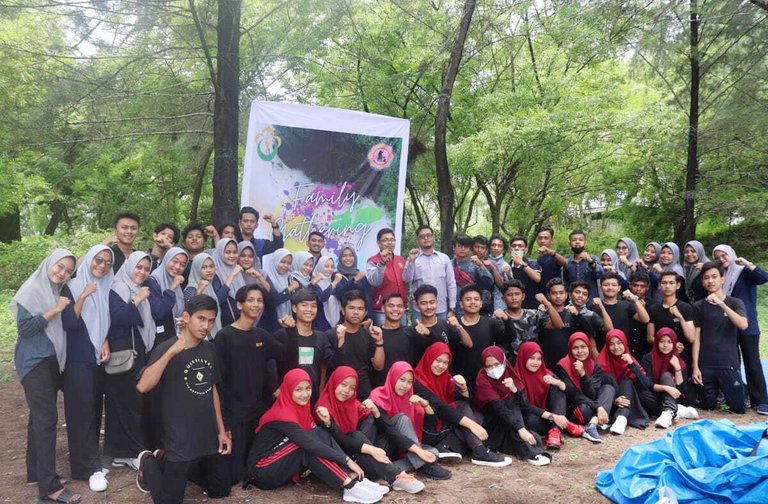 ---
The Universitas MalikussalehPolitical Science Student Association will hold a Family Gathering on April 10, 2021, at Pelindo I Port, Lhokseumawe. The event with the theme "many colors and one taste" was followed by all students at the Universitas MalikussalehPolitical Science Study Program.
According to the Head of Himipol Apriade, the implementation of the Family Gathering aims to strengthen the kinship of all students, especially new students and lecturers, as well as to welcome the holy month of Ramadan.
"We know that in the political science study program there are many different tribes and different regions ranging from Aceh, Sumatra, and Java, and even from Papua. This shows that differences are not an obstacle in building a harmonious family," said Apriade.
The Head of the Political Science Study Program, Bobby Rahman, said that the family gathering activity was an annual routine that had been delayed due to the Covid-19 pandemic. This activity is good for providing understanding to new students regarding the existing academic system and culture so that later students who have just joined can become superior students in order to realize Great Universitas Malikussaleh.
The Family Gathering is filled with various activities, such as introducing association organizations and study programs, discussions, and games gathering. []
---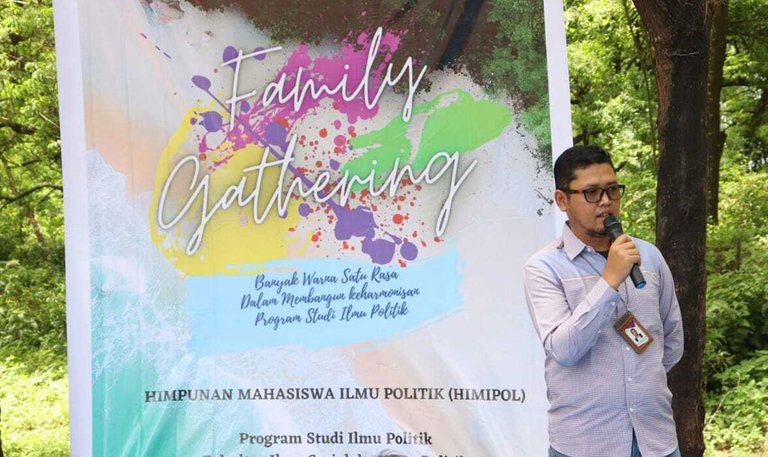 ---
Family Gathering Himipol Unimal "Banyak Warna Satu Rasa"
Himpunan Mahasiswa Ilmu Politik Universitas Malikussaleh menggelar acara Family Gathering pada 10 April 2021 di Pelabuhan Pelindo I Lhokseumawe. Acara yang mengusung tema "banyak warna satu rasa ini" diikuti oleh seluruh mahasiswa pada Prodi Ilmu Politik Unimal.
Menurut Ketua Himipol Apriade, pelaksanaan Family gathering bertujuan untuk memperkuat kekeluargaan seluruh mahasiswa khususnya mahasiswa baru dan dosen sekaligus juga menyambut bulan suci Ramadhan.
"Kita tahu dalam program studi ilmu politik banyak berbagai suku yang berbeda dan daerah yang berbeda mulai dari aceh, sumatera dan jawa bahkan ada dari papua. ini menunjukan perbedaan bukan suatu hambatan dalam membangun keluarga yang harmonis" ujar Apriade.
Ketua Progam Studi Ilmu Politik Bobby Rahman mengatakan kegiatan family gathering merupakan kegiatan rutin tahunan yang sempat tertunda karena pandemic covid-19. Kegiatan ini bagus untuk memberikan pemahaman kepada mahasiswa baru terkait sistem dan budaya akademik yang ada, sehingga nantinya mahasiswa yang baru bergabung dapat menjadi mahasiswa/i unggul demi mewujudkan Unimal Hebat.
Family Gathering di isi dengan berbagai kegiatan, seperti pengenalan lembaga himpunan dan prodi, diskusi, serta games gathering.[]
---