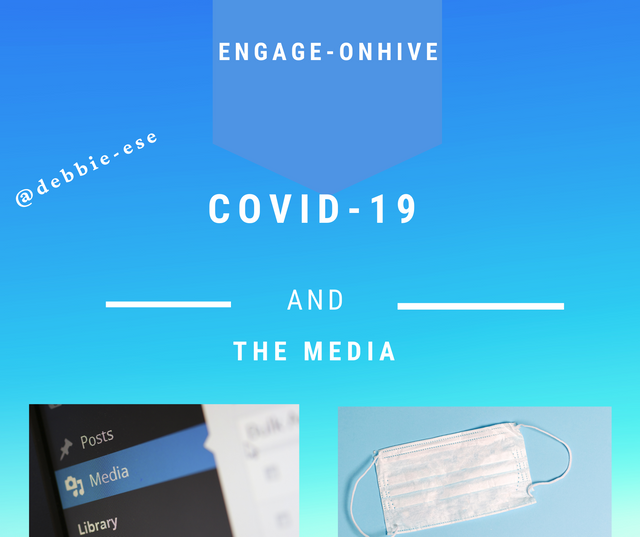 Hey lovelies ❤️
It's your favorite girl @debbie-ese 😍
Welcome to my blog today 🤗
Today my post would be hinged on Covid-19 and the Media.
The media - both print and electronic media has a way of affecting our mentality, reasoning and perception about life. It's affects the way we think, behave and also feel. For everyone that have been watching, reading or listening to the news in recent times you'd realize how the Covid-19 pandemic is the order of the day. You can't tune in to a TV channel or Radio station without seeing or hearing about the heinous Covid-19 pandemic.
At this point, it is expedient that we should learn how to balance being updated with the latest trends about the Covid-19 pandemic and being affected in a devastating way due to our constant exposure to the news. It is quite important to be abreast of health news and updates in order to keep track of the virus to know if the curve is flattening or the other way round. But, we should not let it weigh us down.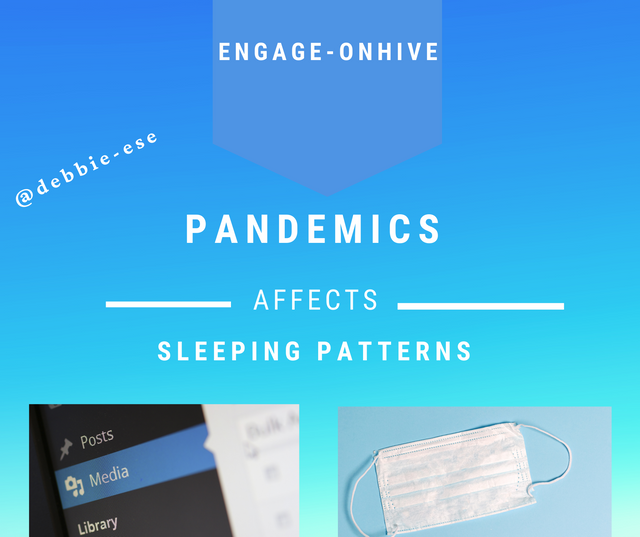 We can't dispute the fact that the Covid-19 pandemic is posing a lot of physical and mental stress to everyone all over the world. Experts in the medical field posits that during a time like this there is a high level of fear in people - about their health, that of their family members and colleagues. They also says it affects sleeping patterns because there is high stress level or people tend to sleep more during the day due to the fact that they are not going to work. All these tells on the mental and physical health.
This gets even more scarier with the unending news about Coronavirus that we receive every day, every hour, every minute and even seconds.
In a bid to curb this and to stay fit and healthy we should endeavor to limit the amount of time we spend on our smartphones streaming news, watching news on the Television. Increase the time you use in watching your favorite movie, music and sports channel. Play video games. Read books. Engage yourself with other things.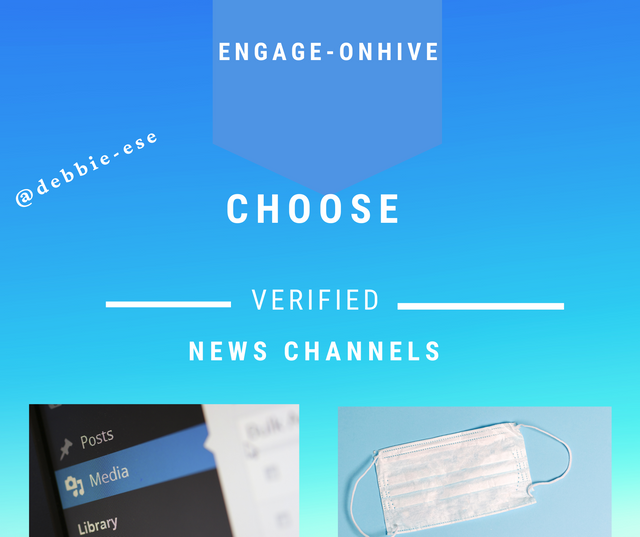 Choose news channels that dish out authentic and verified news if at all you want to watch the news. It feels like we are living in a different world when we don't know what is happening around us, hence, the reason for watching news. We have various news channels out there and lately some don't even do research or sought for news anymore - All they talk about is Covid-19. Try as much as you can to avoid such channels and choose the ones that mix it up with a little bit of entertainment.
Don't trade your mental health for anything. I care about you. Tell your loved ones about this. Share the positive vibes.
Thank you for your time lovelies.
The post is originally written by me 💕@debbie-ese💕
Follow me on social media
Your comments, criticism and votes are highly appreciated.