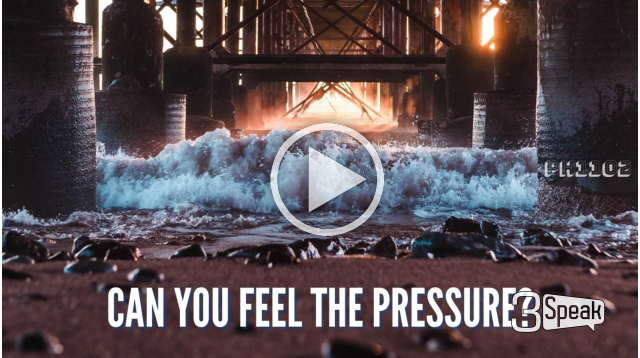 ---
Sorry, but I have to talk sometimes about the current time, about the present... And I tend to talk about the things that you usually don't hear too much... I try to keep myself "outside the box", or outside of negative things, but that is almost impossible to do... It's not ignoring things, it is just keeping my sanity and trying to think out of that box...
So, I will not count infected people, cases, or whatever they call that... I think that you have plenty of places where you are bombarded with those things, and there is no need to pump more into that narrative... But, I would like to show you some different sides of the same problem...
I had an interesting conversation today with my two friends, and that made me obligated to publish this vlog that I have recorded a few days ago... One of my friends told me that it's interesting how I always have a prepared video (vlog) for a certain situation or moment... Also, I said a lot of times that I'm not a prophet that I can see the future, and that's why I have in advance prepared material...
No, I'm not... I'm just a guy that likes to observe things, situations, and searching for signs... And when you have found signs that are all around, it's not difficult to "predict" things... The only thing that you really need is to have eyes wide open, ears to hear, and open-mind to accept some ideas that are "out of the box" and maybe not imaginable for you... That's why having an open mind is crucial...
Let's talk about pressure... Click on the play button of the video... If 3Speak video doesn't work, check out the other one from LBRY...
Thank you for your valuable time,
~ph~
---
Music in video:
Growing Up by Scott Buckley https://soundcloud.com/scottbuckley
Creative Commons — Attribution 3.0 Unported — CC BY 3.0
---
.:. .:. .:. .:. .:. .:. .:. .:. .:. .:. .:. .:. .:. .:. .:. .:. .:. .:. .:. .:. .:. .:. .:. .:. .:.
Don't forget to follow, reblog, and browse my Hivepage to stay connected with all the great stuff!
You can also find me on LEO Finance .:. Twitter .:. LBRY
.:. .:. .:. .:. .:. .:. .:. .:. .:. .:. .:. .:. .:. .:. .:. .:. .:. .:. .:. .:. .:. .:. .:. .:. .:.
---
▶️ 3Speak